11 tips to improve your camp cooking
When you think of camping food, the last word that comes to mind is "gourmet."
It's more along the lines of hot dogs roasted over the fire on a branch with some stale buns, soup right out of the can (watch out for the sharp edges!), and some serious potato chip eating.
Oh, and don't forget about the messy s'mores. Because camping would be nothing without those.
Is it just us, or are you tired of that being the standard camping food?
Are you ready for something a bit more elevated that allows you to enjoy your camping even more?
Us too.
Learning how to taking your camp cooking up a few notches isn't as difficult as it may seem.
Check out these tips to turn your camping eats into fab camping treats.
How to Go Gourmet With Your Camp Cooking
1. Swap Out the Spaghetti
Spaghetti is a camping favorite. You can either make it ahead of time and reheat once you're out in the wild, or you can cook up a fresh batch on your trip.
However, cooking spaghetti on a camp stove can take some serious time, and who wants to spend all their time camping time cooking?
Instead, take that traditional spaghetti up a notch and instead use quinoa or orzo. Not only will you get more healthy benefits, you'll feel like you're eating something much more fancy than good ol' spaghetti.
Better yet, opt for polenta. This versatile food can be used for tons of other foods while camping such as a twist on everyone's favorite breakfast food, pancakes.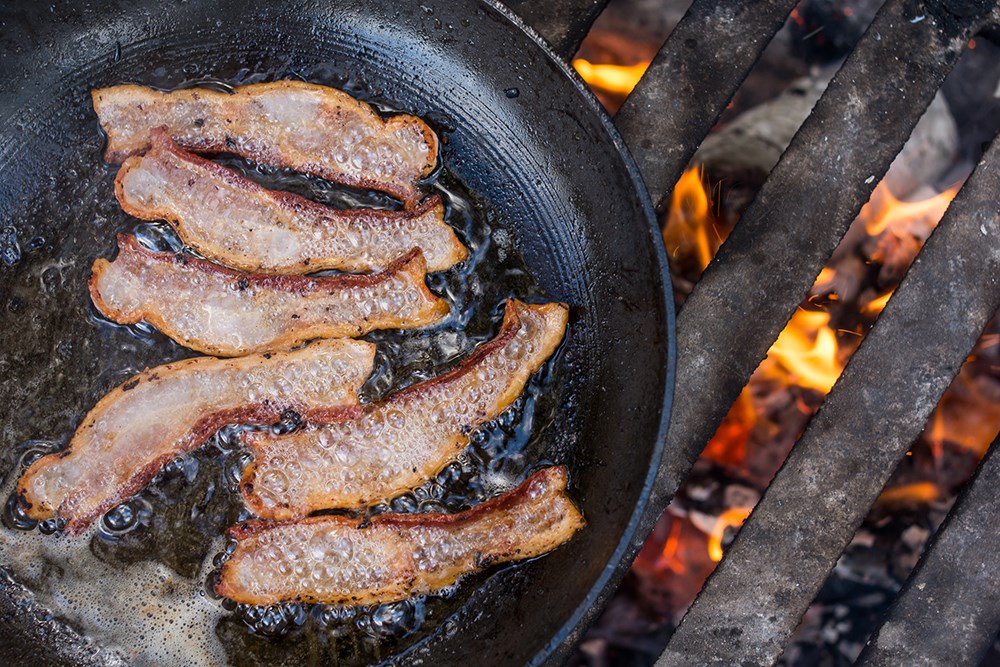 2. Put Some Bacon On It
In case you needed another excuse to bring more bacon into your life . . . we found one for you.
Just a little bit of bacon can really upgrade your meal. Your morning camping waffles would feel much more gourmet with a sprinkle of bacon on top. And how about that juicy burger you're eating for dinner? It could definitely use some bacon flakes to take it to the next level.
Giving your camping meals this extra bit is incredibly easy.
All you have to do, before leaving for your camping excursion, is:
Cook strips of quality bacon until crisp
Drain using paper towels
Pulse in a food processor
Put in a container and pack with your other food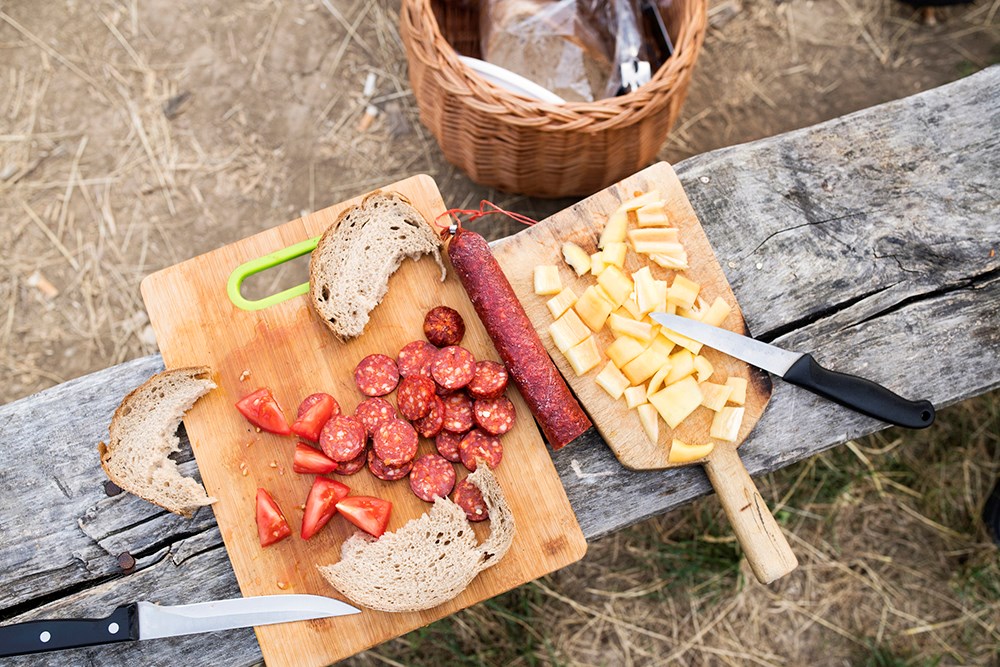 3. Step Up Your Cheese Game
Skip the standard packaged pre-shredded cheese and instead head to the "fancy cheese" section of your grocery store for some quality hard cheese.
Gruyere, Parmigiano, and aged cheddar are your best bets, and will surprise you with how much they add to your camping meals.
Don't worry about cutting or shredding the cheese ahead of time — simply bring the blocks and use them as you see fit.
You may want to grate some of the Parmigiano over your chili for some extra flavor, or make a gourmet grilled cheese with a mix of the cheeses.
Whatever you decide to do with the cheese, swapping out the typical bland cheese for more flavor-packed ones will be something you wish you'd done sooner.
4. Better Than Beef Jerky
While summer sausage and beef jerky almost feel as if they are a necessity when camping, we think it's time to throw those tired meats out the window and reach for something a bit more refined.
We are talking fine salami, prosciutto, and other dried charcuterie that will be a hit on your camping trip.
Not only will these meats make for a delicious snack (paired with the fabulous cheese from above), they will also be great to use in a sandwich.
As much as you might love a ham and cheese sandwich, we have no doubt you'll love a prosciutto and aged cheddar sandwich much more.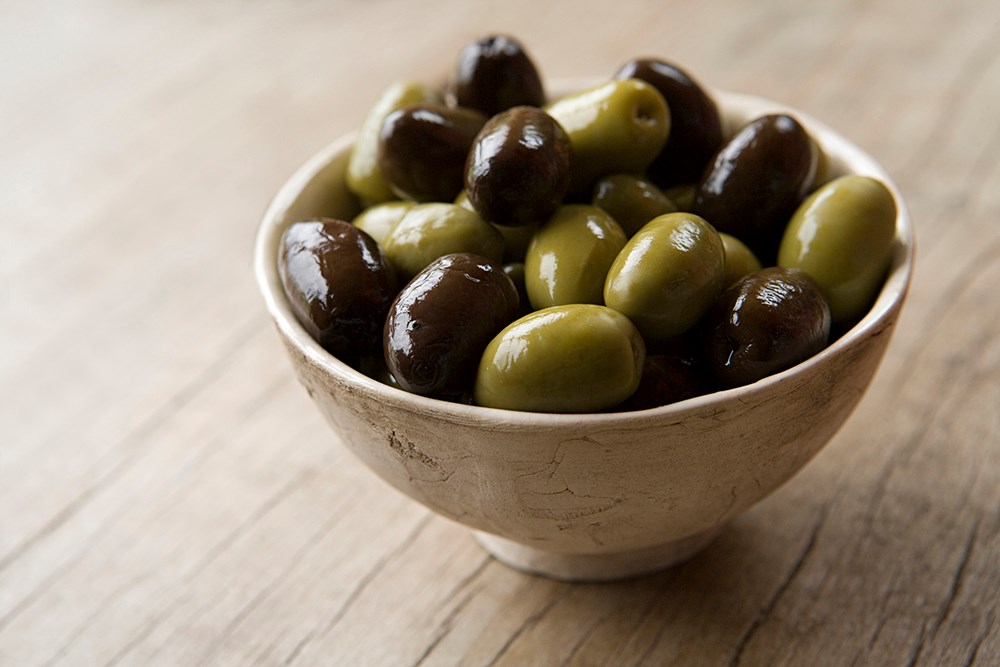 5. Olives To Go
Put down that jar of olives with who-knows-what stuffed inside, and head to your grocery store's olive bar for some gourmet olives.
Between the kalamatas, the green olives, the peppers, the tomatoes, and more soaked in delicious oil, this little addition to your camping food stash will prove to come in handy.
Not only do these items from the olive bar make good snacks, they also are a great extra to throw into any pasta dish you indulge in while camping.
6. Fresh, Not Dehydrated
Many campers will bring dehydrated fruits and vegetables on their trip, but if you ask us, they just don't taste the same.
Adding some freshly sliced apples to an otherwise simple (and possibly boring) camping salad will really help raise the flavor levels.
Plus, they make a great refreshing snack as well. And, for an added bonus, they're less expensive.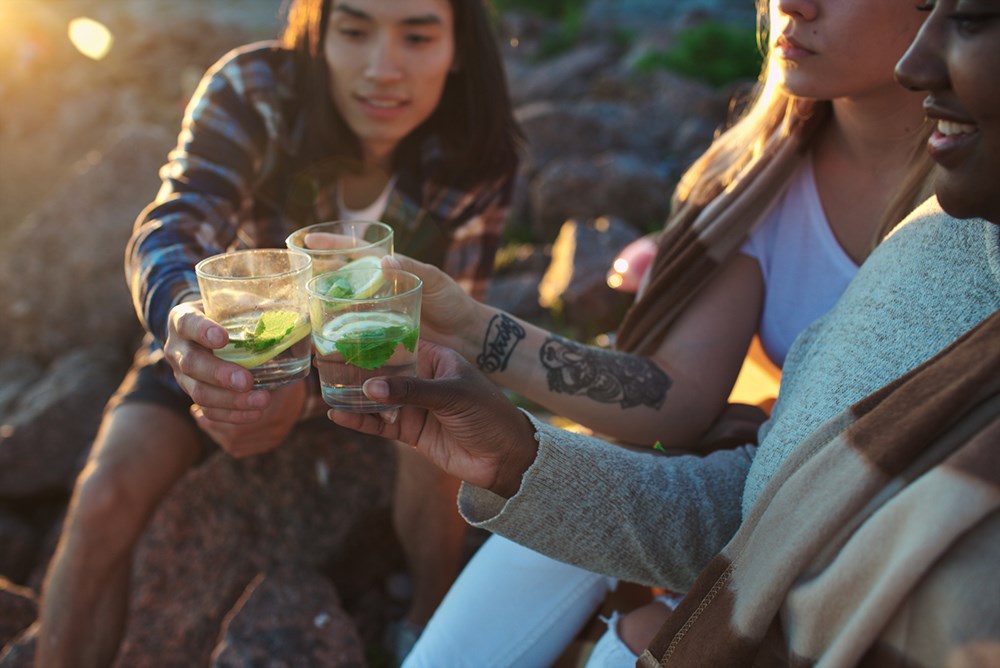 7. Pre-Made Cocktails
Just because you're camping doesn't mean you have to stick to cold beers that come in packs of 36.
Why not fancify your camping drinks with a nice cocktail hour?
Cocktails such as Manhattans, Gin & Tonics, Spritzers, and more are easy to make ahead of time.
Simply mix them at home, store in a cool container, and add ice when you're ready to drink.
While we don't recommend bringing along the martini glasses to enjoy them in, we do recommend extending your cocktail hour to an entire evening.
8. Next-Level S'mores
Though we never want to mess with a classic like s'mores, why not have the traditional ones in addition to this gourmet take on them?
Plus, this way of making s'mores puts to good use all those broken graham crackers at the bottom of the box.
Here's how to make inside-out s'mores:
Crush graham crackers
Melt chocolate in a cup
Roast the marshmallow
Dip the marshmallow in the melted chocolate
Roll it in the crushed graham crackers
Devour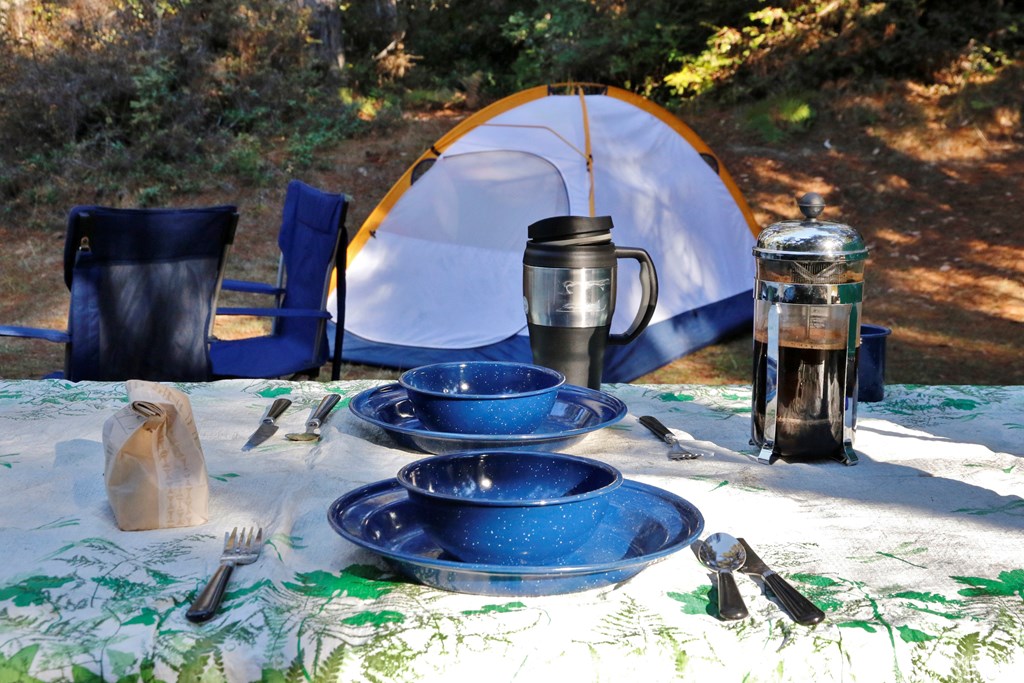 9. Cowboy Coffee is Out
Does anyone really like coffee grounds in their morning cup of joe?
We know we sure don't, and thus are thrilled at the idea of having a different, more gourmet way to drink coffee while camping.
One option is to bring along a French press. This is quick, easy, and requires no electricity. Plus, French press coffee packs a lot of punch to get you through all your camping adventures.
An even less expensive, yet fancy feeling caffeine experience is pour-over coffee. Each cup is individually made to give you that jolt of energy, and requires minimal supplies, and a bit of patience.
You'll never be able to go back to Cowboy Coffee after this.
10. Wine in a Can
Glass while camping is never ideal. However, we know better than to ask you to give up your wine just because you're out in the wild. Thus, we've come up with the perfect solution: wine in a can.
Many companies have taken to producing some great wine and putting it in a can to make it easily sippable and more friendly for the outdoors.
Grab yourself a fancy reusable straw and you'll feel quite glam sipping your vino fireside.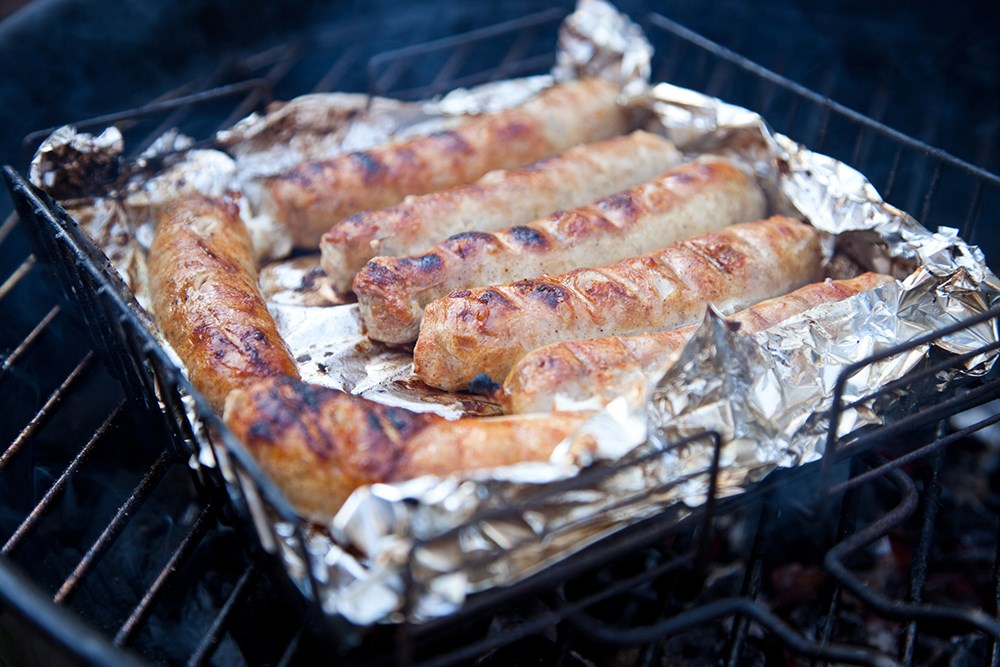 11. Recipes to Wow
While the ingredients you use in your camping food are important, what is even more important is the dish itself.
Put baked beans, grocery store coleslaw, and hot dogs in your past, and open your eyes to the new way of camp cooking: KOA recipes.
For everything from an elevated take on classics, to fancy new feasts, there are recipes here for all meals, all tastes, and all campers.
Peruse our database of recipes to find your favorites and make camp cooking fun again.
With these 11 tips in hand, you are ready to turn your camp cooking from basic into sophisticated.
Say "goodbye" to Chef Boyardee and "hello" to Chef Gourmet.
---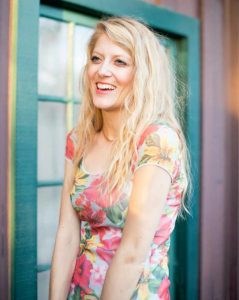 Leslie, a.k.a. Copy Girl, is a copywriter who gets butterflies from telling stories through words.
Her voice comes from a place filled with passion, dreams, and lots of sugar. "Cake over steak" is her go-to motto.
With over 10 years of experience in crafting words, and years of embarking on travels that have taken this Montana girl to some incredible places, Leslie love the adventures of both body and mind her writing takes her on.
Everywhere she goes, she takes this advice with her:
"Hold on to your divine blush, your innate rosy magic, or end up brown." – Tom Robbins, Jitterbug Perfume
To see what Leslie's up to in the writing world, visit her website here.
---