If you're a regular camper, chances are good you have your favorite recipes that are on repeat every time you head into the great outdoors. These are your tried and true go-tos that never disappoint and you look forward to enjoying by the light of your campfire.
While you have saved these dishes for that special camping time, you may want to consider bringing them into the rotation of your at-home cooking so that you can enjoy your favorite camping eats from the comfort of your own couch.
Today we are sharing camping recipes that you can easily recreate at home and love here just as much as when you're out in the wild.
Try These Favorite Camping Recipes at Home
1. Chicken and Black Bean Nacho
Nachos are a favorite food no matter where you are, but even better when you're at home to add in extra ingredients at the last minute.
What you need:
3 ½ cups shredded rotisserie chicken
1 cup red enchilada sauce
½ small onion, chopped
1 cup fresh corn kernels
(1) 15-oz can black beans
12 oz pepper jack cheese (about 3 cups), divided
Salt and freshly ground black pepper
8 oz tortilla chips
Fresh cilantro and lime wedges
What to do:
Set up grill for indirect cooking and heat to medium
Toss together chicken, enchilada sauce, onion, corn, beans, and 8 oz cheese in a bowl
Season with salt and pepper
 Tear six 12-inch squares of aluminum foil
Place ⅙ of chips, chicken mixture, and remaining cheese on one end of a piece of foil, leaving a 3-inch border
Fold foil over filling to create a packet and crimp edges to seal
Repeat with remaining foil, chips, chicken mixture, and cheese
Grill packets over indirect heat until cheese is melted and chicken is warmed through, 6-10 minutes
Transfer packets to plates and carefully open
Top with cilantro and lime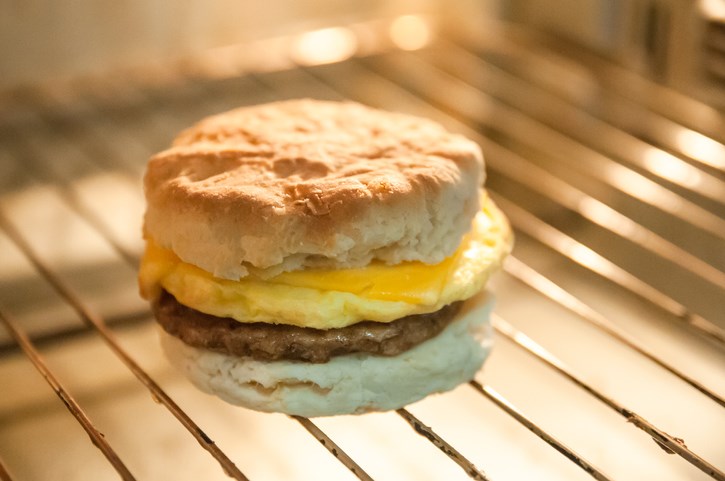 2. Campfire Breakfast Burger
A burger made over a campfire with biscuits for buns? Sign us up, please! If you're at home and don't have a campfire, opt to make these on the stove instead.
What you need:
2 cups flour
3 tsp baking powder
1 T sugar
1 tsp salt
6 T dry milk powder
2 tsp black pepper
4 T canola oil
½ cup shredded cheddar cheese
1 cup water
12 sausage patties
12 eggs
What to do:
In medium bowl whisk together flour, baking powder, sugar, salt, dry milk powder, black pepper and canola oil until well mixed
To mix biscuits, pour dry mix into medium sized bowl and add ½ cup water
Slowly add remaining ½ cup of water 1 T at a time until the biscuit mix is thick batter
Stir in cheddar cheese
Set cast iron pan over medium heat and add oil to coat
Scoop biscuit mix by ¼ cup onto pan (work in small batches)
Allow to cook until first side is golden brown and flip once
Cook until biscuits are fluffy and cooked through
Add sausage to cold cast iron skillet and set it over medium high heat
Cook until sausages are golden brown and cooked through, flipping once. Remove and set aside
Cook eggs in cast iron skillet until desired doneness
Split biscuits in half and top with sausage and egg
Add ketchup or hot sauce and place other half of biscuit on top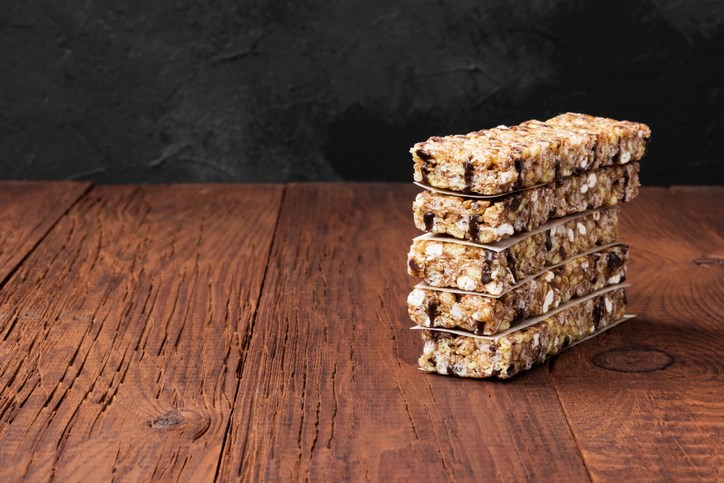 3. No-Bake Nutella S'mores Granola Bars
S'mores and granola bars: two camping staples that are favorites for most campers out there. It's time to combine those two things and make a s'more granola bar that will give you all the best camping flavors at home.
What you need:
¼ cup butter
¼ cup honey
¼ cup Nutella
2 ½ cups rolled oats
½ cup miniature chocolate chips
½ cup miniature marshmallow bits
What to do:
Place butter and honey in saucepan and heat over medium low heat until melted
Stir in Nutella and stir until melted. Remove from heat
Pour in oats and stir until completely coated
Let mixture cool for 5 minutes
Add mini chocolate chips and mini marshmallows, stirring quickly until they are just mixed in
Sprinkle top of the granola with 1-2 T of extra mini marshmallows and chocolate chips
Place piece of wax paper on the top and press down firmly
Let bars completely cool and set before cutting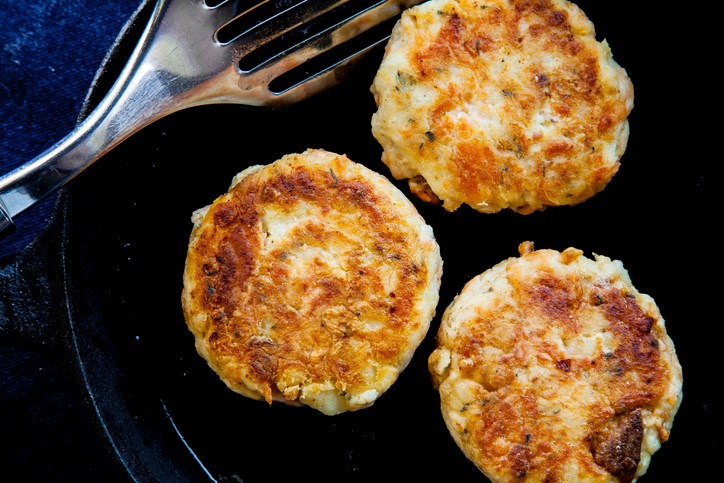 4. Auntie Jillaine's New York/Maryland Crab Cakes
Crab cakes are a great thing to eat on their own, as an appetizer, or to throw on top of a salad when you're looking for some fresh flavor to elevate those greens. These are quick and easy to make and are something you'll surely love.
What you need:
1 lb fresh lump crab meat
1 cup low-fat mayonnaise
1 T dijon or dry mustard
1 egg, beaten
1 tsp Worcestershire sauces
1 tsp dry white wine
1 tsp Old Bay seasoning
Juice of lemon
7 saltine crackers, crushed
2 T fresh minced parsley
¼ tsp garlic powder
What to do:
 Put crab meat in bowl
Mix rest of ingredients and add to crab meat
Chill for 2 hours
Form into 6-8 cakes
Place on buttered sheet pan and bake at 450F until golden brown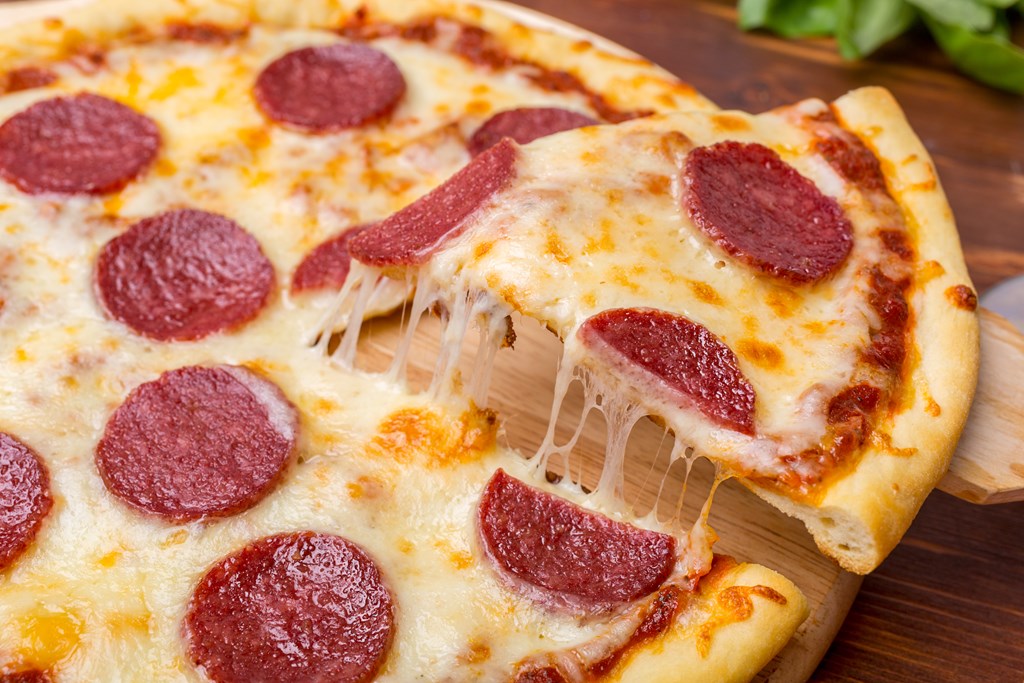 5. Campfire Pizza
The word "pizza" incites excitement in people of all ages, so you know this is already going to be a hit simply because it's pizza. But this pizza has a special take on your average one because it's made in a cast-iron skillet over the fire if you're camping, or on the barbeque if you're at home.
What you need:
1 tube refrigerated pizza dough or frozen pizza dough
1 jar pizza sauce
2 cups mozzarella cheese
Toppings of your choice such as: pepperoni, mushrooms, onions, green peppers, garlic, goat cheese, arugula, prosciutto
What to do:
 Oil a cast iron skillet (or baking sheet)
Take refrigerated dough and spread in the pan
Place on the fire or BBQ and cook until the bottom has browned
Remove from fire and flip the crust in the pan
Brush with pizza sauce, place your toppings on, then cover in cheese
Return to heat and cook until the crust is done and the toppings are warm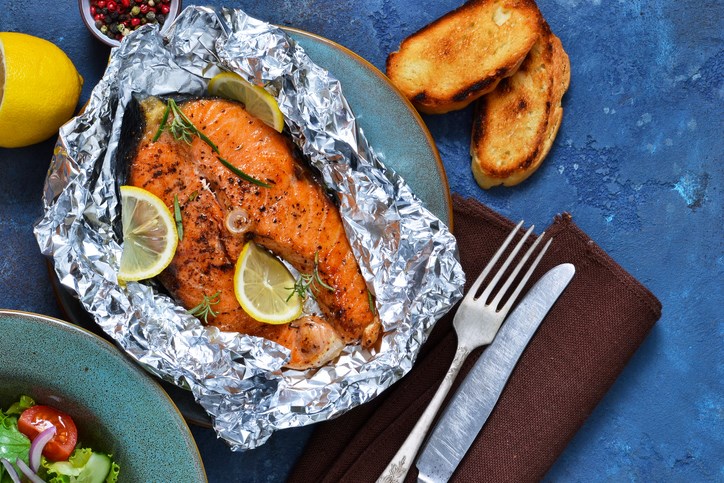 6. Delicious Poached Salmon
While this is a favorite when camping, we suggest trying to recreate poaching your salmon at home on the grill.
What you need:
Half of salmon filleted (or large piece of salmon)
1 cup chopped onion
Dill
(1) 12-oz can beer
Butter
2 disposable aluminum pans
What to do:
Place 1 cup of water in bottom aluminum pan
Place salmon skin-side down and sprinkle with dill
Dot with butter and cover with onions and beer
Set double pans with salmon on grate over an open fire or on the grill for 35 minutes, keeping the flame low

7. Cheesy Garlic Fries
Fries that are easy to make? Yes, please. Fries that are easy to make and healthier than normal fries? Double yes, please. These garlic fries are oh-so-cheesy and delicious, and (mostly) free of guilt.
What you need:
2 T olive oil
4 cloves garlic, minced
½ tsp crushed red pepper flakes
Salt and freshly ground pepper to taste
1 lb red potatoes, cut into 8 long wedges
1 cup shredded sharp cheddar cheese
2 T sour cream
2 T chopped fresh chives
What to do:
Preheat oven to 400F and line a baking sheet with foil
In small bowl, whisk together olive oil, garlic, red pepper flakes, salt and pepper
Place potato wedges onto prepared baking sheet and fold up all 4 sides of the foil
Spoon the olive oil mixture over the potatoes
Fold the sides of the foil over the potato wedges, covering completely and sealing the packet closed
Place into oven and bake until tender, about 30-35 minutes
Sprinkle with cheese, then broil for 2-3 minutes or until the cheese has melted and the potatoes are crisp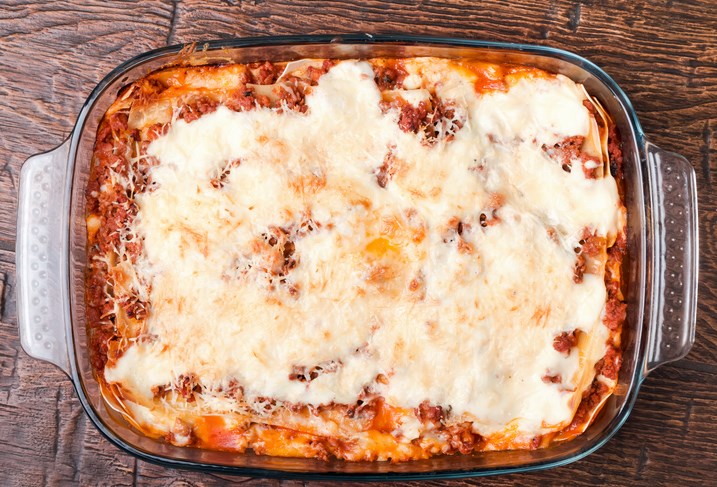 8. Ravioli Lasagna
Grab yourself some refrigerated lasagna, spice it up a bit and you've got yourself quite a campfire meal at home. This Italian favorite is quick and easy, and delicious!
What you need:
 cups light chunk-style spaghetti sauce
⅓ cup water
(1) 9-oz package ravioli
1 beaten egg
(1) 15-oz carton fat-free ricotta cheese
¼ cup grated Romano or Parmesan cheese
(1) 10-oz package frozen chopped spinach, thawed and drained
What to do:
In 10-in skillet, combine spaghetti sauce and water and bring to a boil
Stir in the ravioli
Cover, cook mixture over medium heat for about 5 minutes or until ravioli are nearly tender
In medium mixing bowl, combine egg, ricotta cheese, and Romano or Parmesan cheese with a fork
Dot ravioli with spinach
Spoon ricotta mixture on top
Cover and cook over low heat for about 10 minutes or until ricotta layer is set and pasta is tender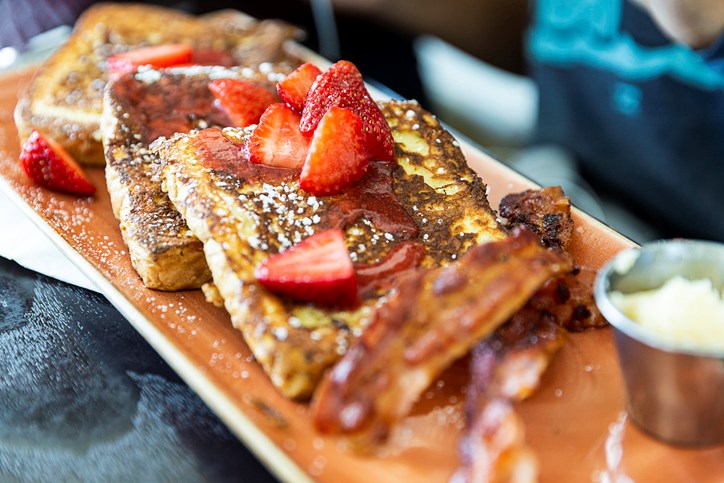 9. Campfire French Toast
Want delicious French toast without all the work? This is great hack for making tasty French toast with minimal effort that works great at camp and at home.
What you need:
1 loaf bread of choice
8 eggs
¼ cup milk
1 tsp vanilla
1 tsp cinnamon
¼ cup sliced almonds
(1) 500-g container fresh strawberries
Powdered sugar
Syrup of choice
What to do:
Wash strawberries, dice half of container and slice the other half
Wrap loaf of bread in parchment paper, then in foil loosely so bread slices fall slightly open
Sprinkle diced strawberries over the loaf, taking care to sprinkle some between slices (set aside sliced strawberries for later)
Sprinkle sliced almonds in the same way as diced strawberries over the loaf
Whisk eggs, milk, vanilla, and cinnamon until frothy
Wrap the foil and parchment paper tighter around the loaf of bread
Pour eggs evenly over the entire loaf of bread before wrapping tightly with a top piece of foil to ensure no leaks
Place over campfire or grill on low to medium heat for 40 minutes, moving around occasionally to cook evenly
Remove from heat and let sit for 10 minutes before serving with sugar, syrup and sliced strawberries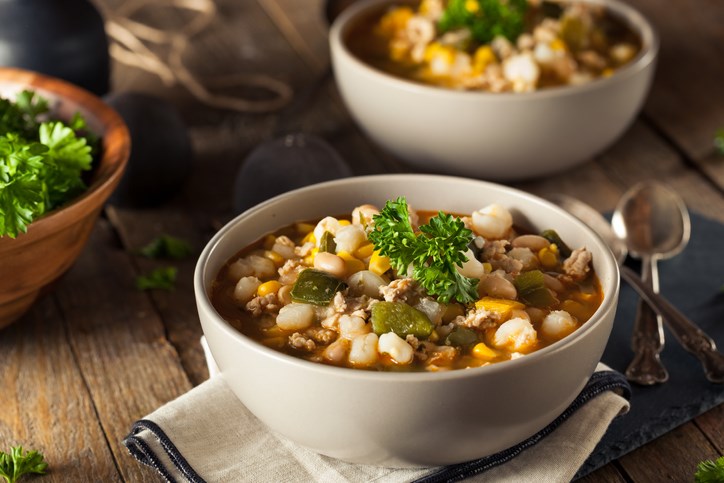 10. White Chili With Cheese
Chili is a camping must-have, but tastes just as great when you make it at home. With ingredients you likely already have in your cupboard, this white chili with cheese should be easy to put together in almost no time.
What you need:
3 cans Great Northern beans
4 cups cooked chicken breasts (chopped)
1 T olive oil
2 medium onions (chopped)
4 garlic cloves (minced)
2 cans mild green chilis
2 tsp ground cumin
2 tsp dried oregano (crumbled)
1 tsp cayenne pepper
6 cups chicken stock or canned broth
3 cups Monterey Jack cheese (grated)
Sour cream
What to do:
Cut chicken breasts into cubes
Heat oil in same pot over medium-high heat
Add onions and saute until translucent
Stir in garlic, chilis, cumin, oregano, and cayenne
Saute for about 2 minutes
Add undrained beans and stock and bring to a boil
Reduce heat, add chicken and cheese to chili
Stir until cheese melts and season to taste
Garnish with sour cream

10. Campfire Cinnamon Roll-ups
This fun take on cinnamon rolls is great for camping, but also for breakfast on the go when you're at home and don't have time to sit down and properly eat. Even if you do have the time, you may find yourself resorting to this style of cinnamon roll because it's just so much more fun.
What you need:
1 package crescent rolls
¼ cup sugar
1 T cinnamon
What to do:
Combine cinnamon and sugar in small bowl
Separate crescent rolls and wrap around skewer
Roll in the cinnamon sugar mixture
Cook over campfire or grill for 5 minutes, rotating frequently
Optional: mix ¼ cup powdered sugar and 2-3 T water together to make a glaze and drizzle over the cooked roll-up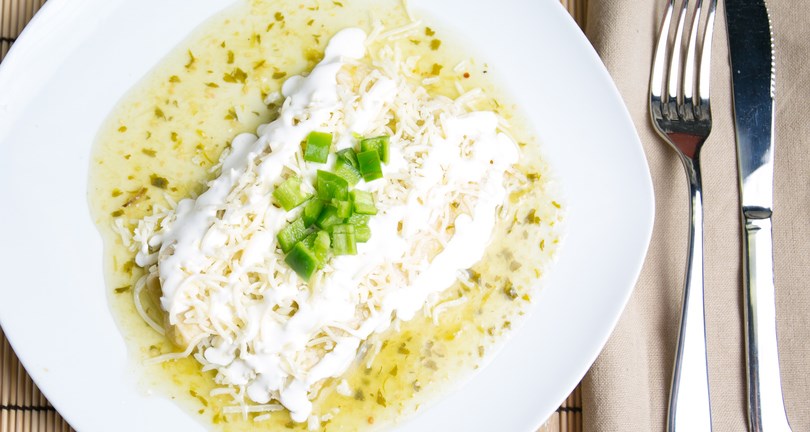 11. Green Chile Chicken Enchiladas
Chicken enchiladas are a hit anytime anywhere, but especially when they're enjoyed in the comfort of your own home while watching a good movie. This recipe is easy to whip up and will make many mouths happy.
What you need:
3-4 chicken breasts, cooked and shredded
12 corn tortillas
½ cup onion, chopped very fine
2 cups grated Longhorn or Colby cheese
½ cup milk
1 can cream of chicken soup
½ cup – 1 cup fresh, frozen or canned green chiles
What to do:
Cut tortillas into quarters and place a layer into crock pot, top with onions and grated cheese
Start another layer and top again with onions and cheese
Mix together milk, green chiles, sour cream, soup, and chicken
Pour some of mixture over tortillas
Continue with more layers of tortillas, onions, and cheese
Pour remaining mixture over tortillas and top with remaining cheese
Cook in a crockpot on low for 2-3 hours or in a 2-quart casserole dish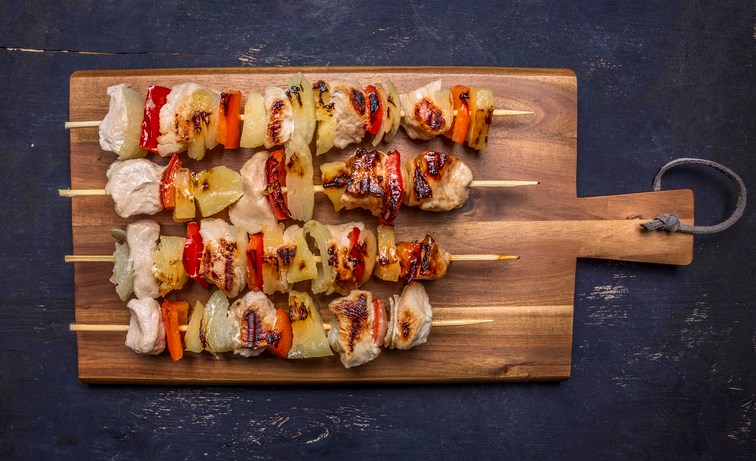 12. Pineapple Pork Kabobs
The perfect mixture of sweet and savory, these kabobs are a hit at the campground and at home. If pork isn't your meat of choice, swap it out for something else that better suits your taste.
What you need:
1 ½ lbs pork tenderloin
3 medium zucchini
1 red bell pepper
1 medium onion
(1) 8-oz can pineapple chunks, undrained
⅓ cup brown sugar
½ cup soy sauce
1 T mustard
1 garlic clove, minced
½ tsp pepper
What to do:
Cut pork, zucchini, bell pepper, and onion into 1-inch cubes
Drain pineapple chunks, reserving juice
Place pork and zucchini in a large Ziploc bag
Set aside bell pepper, onions, and pineapple
Stir together reserved pineapple juice and remaining ingredients
Set aside ⅓ cup of marinade and pour the remainder into the Ziploc bag with the pork and zucchini
Chill for at least 2 hours or up to 6 hours
Thread pork, vegetables, and pineapples onto skewers
Grill over medium-high heat (350 – 400F) for about 20 minutes, or until a meat thermometer reads 160F
Turn and baste periodically with the reserved ⅓ cup of marinade
Serve right away or reheat before serving
With this many tasty recipes to try out, you better believe we will be in the kitchen for the next bit cooking up a storm. You'll not only have a delicious dinner or two at home, but probably a few new favorite meals to make the next time you're at your favorite KOA campground.
---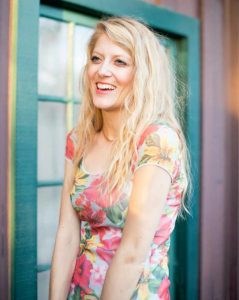 Leslie, a.k.a. Copy Girl, is a copywriter who gets butterflies from telling stories through words.
Her voice comes from a place filled with passion, dreams, and lots of sugar. "Cake over steak" is her go-to motto.
With over 10 years of experience in crafting words, and years of embarking on travels that have taken this Montana girl to some incredible places, Leslie love the adventures of both body and mind her writing takes her on.
Everywhere she goes, she takes this advice with her:
"Hold on to your divine blush, your innate rosy magic, or end up brown." – Tom Robbins, Jitterbug Perfume
To see what Leslie's up to in the writing world, visit her website here.
---