6 must-do activities for your fall bucket list.
Summer may be most synonymous with camping, but there's really no better time to get outside and gather around a campfire than fall. With less mosquitoes, less crowds and less humidity, it's a win-win-win for families looking for a little outdoorsy adventure. Not to mention, there's plenty to do this time of year that just wouldn't be as feasible in the summer months. From leaf-peeping to apple-picking, here are some of the activities and sights to put on your fall camping bucket list.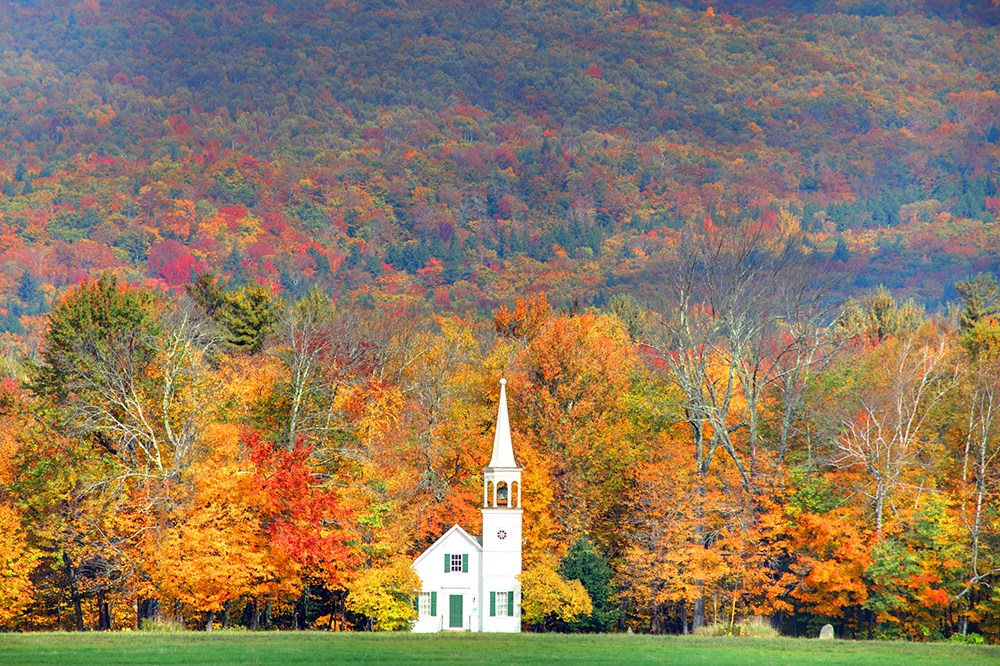 1. Take in the Foliage in New Hampshire
While many states see peak tourism in the summer, New Hampshire's time to shine is the fall. Why? It's foliage is famously unrivaled, and for a precious few weeks in October, the state turns into a veritable kaleidoscope of orange, red and yellow. You really can't go wrong in any part of the state, but your best bet is driving through the White Mountains region along the famous Kancamagus Highway. The scenic drive is a destination year round for its vistas and thoroughfares so tree-lined it feels like driving through a leafy tunnel. In the fall, this means the highway is utterly illuminated with foliage. For a closer look and more photo opportunities, park it at Lost River Gorge in North Woodstock or the Sabbaday Falls trail near Lincoln. Both areas provide serene hikes and stunning views.
Nearby KOAs:
Lincoln / Woodstock KOA Holiday
Twin Mountain / Mt. Washington KOA Holiday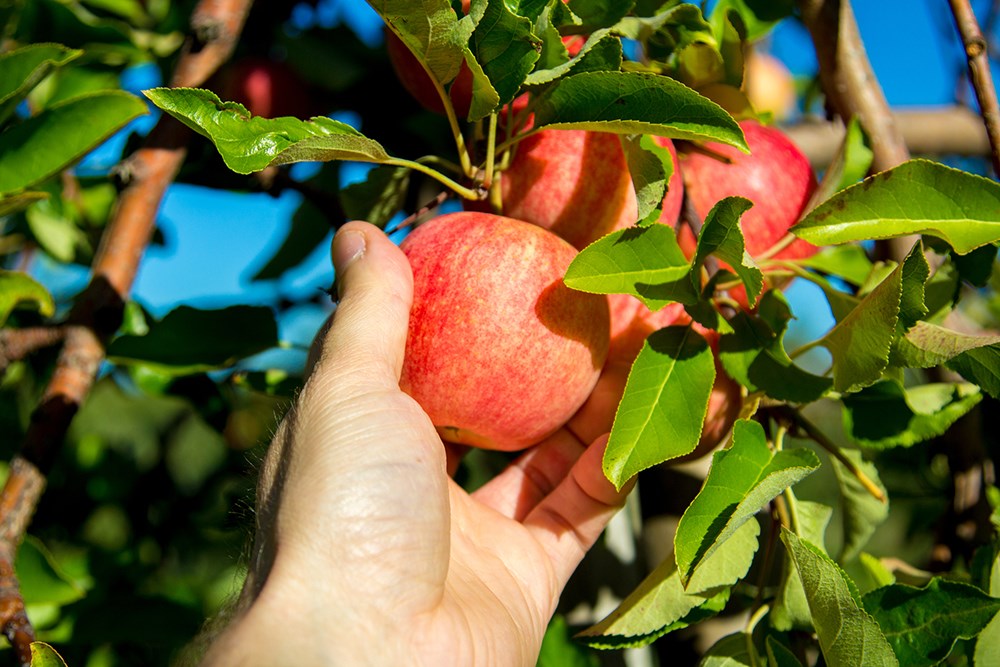 2. Go Apple-picking in New York
Much of the northeast is regarded as prime apple-picking territory, so it makes sense that the state that's home to the Big Apple would be among the best of the bunch. Indeed, New York boasts an impressive array of orchards that really come to life late-September through October. In addition to dizzying varieties of apples to choose from, destinations also offer unique highlights like corn mazes, hay rides and even wine tastings. Fishkill Farms in Hopewell Junction boasts orchards as the far as the eye can see, as well as hayrides and cider donuts, while the wildly popular Apple Dave's Orchard in Warwick is right next to a winery, aptly dubbed Applewood Winery. Also in Warwick, the 200-acre Masker Orchards has been an institution for more than a century. Considering the wide array of pick-your-own options, wagon rides and baby barnyard animals, it's not a surprise why.
Nearby KOAs:
Deerpark / New York City NW KOA Holiday
New York City North / Newburgh KOA Holiday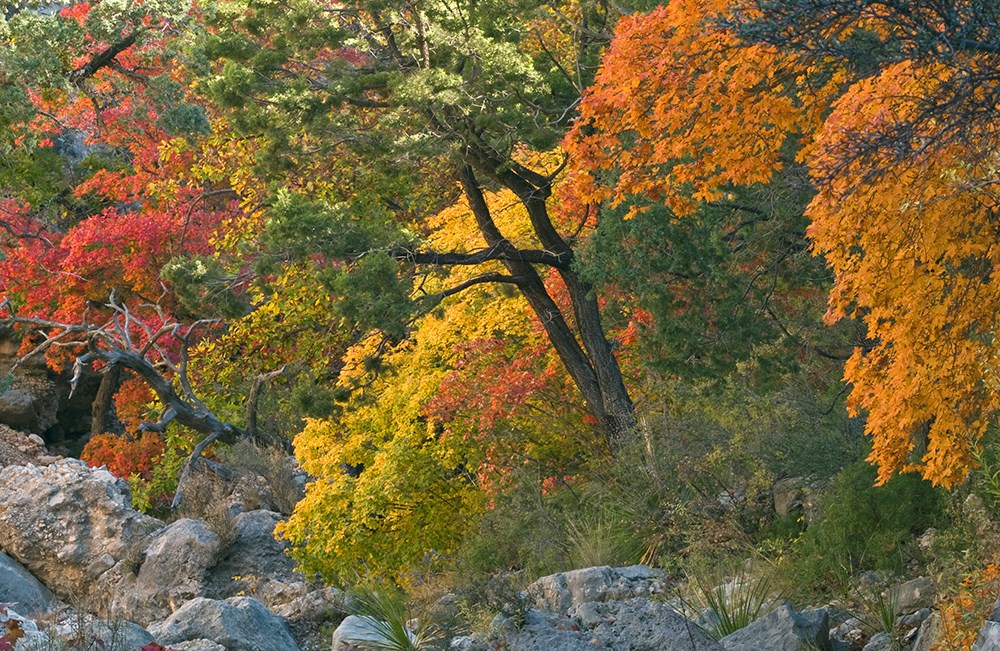 3. Explore Guadalupe Mountains National Park
This West Texas national park, one of only two in the state and home to its mightiest mountains, is a deservedly underrated destination any time of year, but fall is the best time to check it off the bucket list. Not only are the temperatures more comfortable, making it easy to hike in the afternoon, but foliage takes a veritable paintbrush to the maples and oaks lining the canyons. With soaring peaks in the background, craggy rock formations and desert plants dotting the landscape, it's easily one of the most unique locations in the nation for leaf-peeping.
Nearby KOAs:
Carlsbad KOA Holiday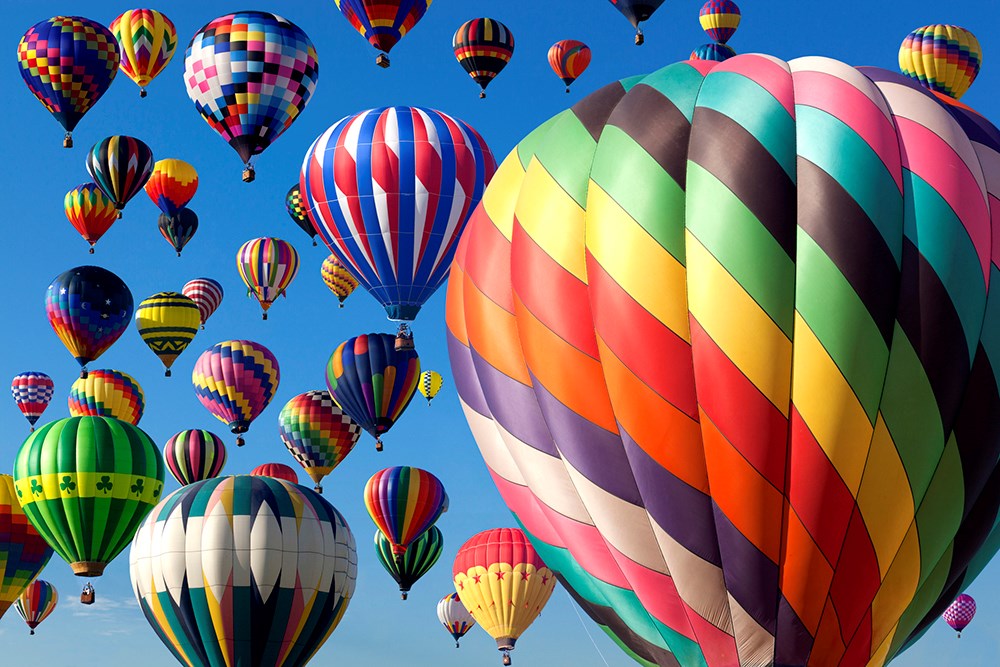 4. Hot air balloons in New Mexico
Folks come from across the globe to New Mexico in October for one of the most marvelous festivals of the season, the Albuquerque International Balloon Fiesta. Each October, colorful balloons soar through the sky and fill out the horizon, making for a truly spectacular sight. Balloons come in all colors, shapes and sizes, too, bedecked with everything from the New Mexico state flag to Star Wars characters. In addition to balloon-viewing, visitors can hop aboard for a ride, or keep their feet firmly planted and enjoy live music, light shows, chainsaw carving competitions and lots of food vendors.
Note: while this year's balloon festival has been postponed, it's not too early to start planning for a future trip!
Nearby KOAs:
Albuquerque KOA Journey
5. Hawk-watching in California
Come fall, hundreds of species of birds begin their annual migration southward for the winter, from trumpeter swans in Minnesota to owls in Massachusetts. One of the most spectacular sights, though, is the annual pilgrimage of hawks in California's Bay Area. Throughout the season, various species of raptors can be witnessed riding the air currents by Golden Gate National Recreation Area. Considering their size and speed, these are some of the most impressive birds to spy in the wild, especially en masse.
Nearby KOAs:
Santa Cruz North / Costanoa KOA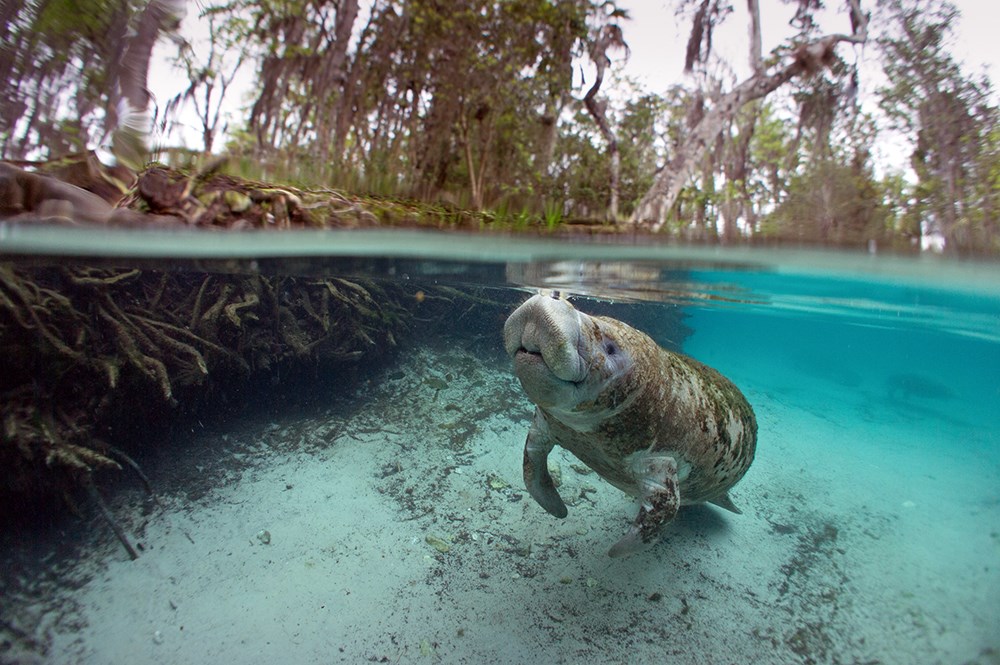 6. Visit the Manatees in Florida
After the summer heat and rainy season have dissipated, it's Florida's time to shine. Especially in November, places like Blue Spring State Park along the St. John's River provides a gorgeous setting for leisurely hikes or paddling. This is the time of year that manatees flock to the river, which is a designated sanctuary for the gentle animals. With its pristine, crystal-clear waters and lush forest setting, it looks like something out of a fairy tale.
Nearby KOAs:
Orlando NW / Orange Blossom KOA Journey
---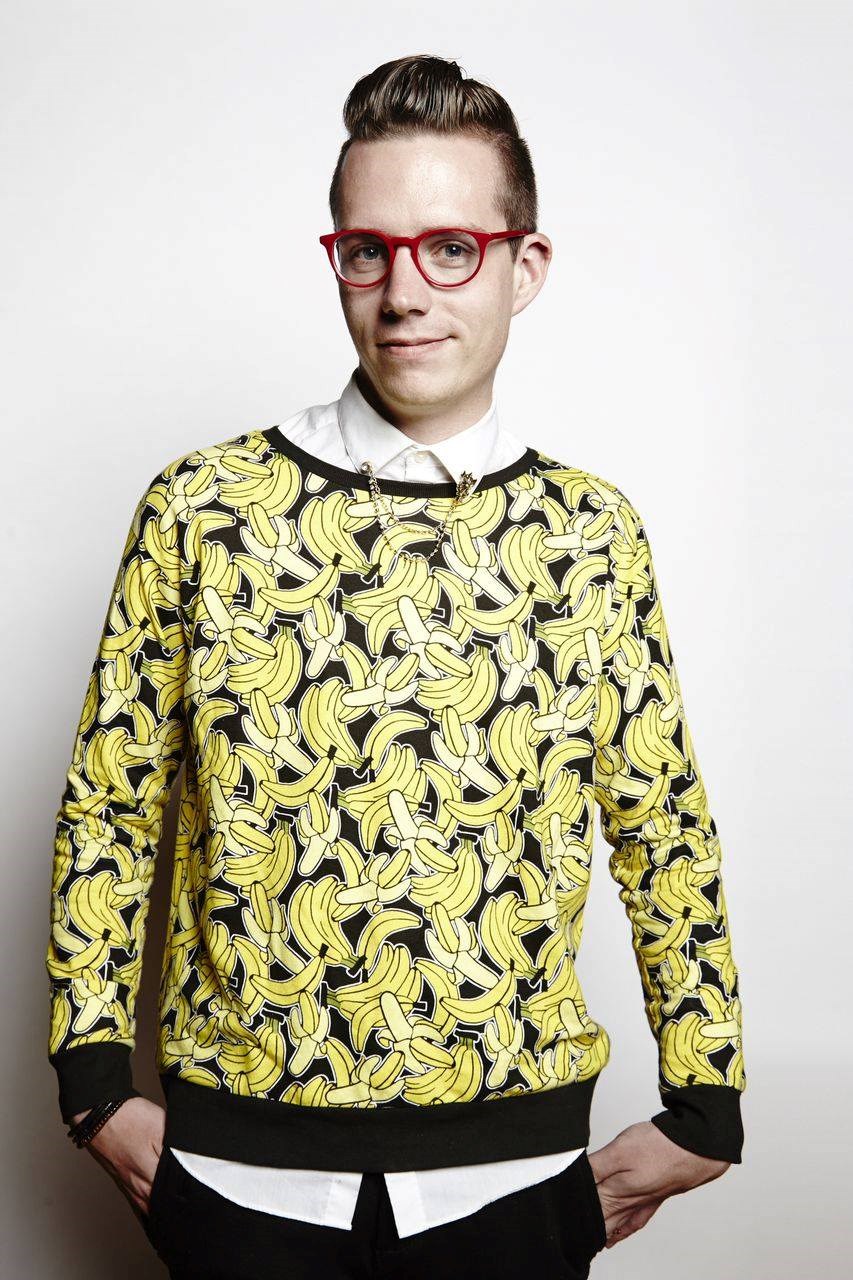 Born and raised in New Hampshire, Matt Kirouac grew up with a love for camping and the outdoors. Though he's lived in Chicago since 2006, he's always on the lookout for new adventures. He writes about travel and food for outlets like TripExpert, Money Inc, Upventur, DiningOut, Food Fanatics magazine, Plate Magazine and Zagat, and he currently serves as Chicago editor for What Should We Do?! He's the author of The Hunt Guides: Chicago (2016) and Unique Eats & Eateries of Chicago (2017).
---