Explore the wonders of the Canadian Maritimes in this epic trip.
"Summer" is a verb in the Canadian Maritimes—as in "to spend the summer." Nature's playground offers delights of every type, and when you combine that with temperate weather and some of the world's best seafood brought to market daily, you'll want to return to summer in the region again and again.
Three provinces are included in what we call The Maritimes: New Brunswick, Nova Scotia, and Prince Edward Island. Add the furthest eastern province of Newfoundland and Labrador and you have "Atlantic Canada."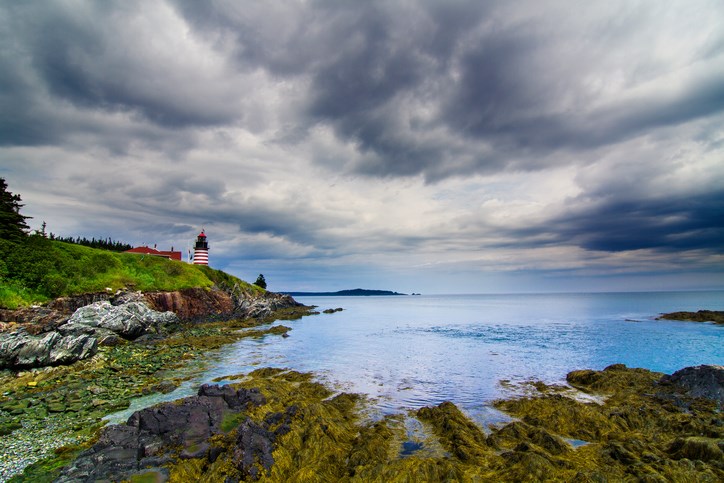 I wrote about Maine in this 2015 blog post, suggesting an itinerary from Bangor, Maine to Campobello Island, New Brunswick. I included some fun stops between the two. In similar fashion, here's a road trip itinerary further into the Maritimes that begins in Lubec, Maine, which is roughly eight hours' drive from Boston, Massachusetts or seven from Québec City, Québec.
From Lubec, head north on U.S. Highway 1 to the Canadian border. Don't be tempted to take 214—stick with the scenic drive on old  U.S. 1 where you'll catch glimpses of the water on the right. From the border crossing at Calais/St. Stephen you're about half-an-hour's drive to Saint Andrews, also known as Saint Andrews by-the-Sea.
What you do in Saint Andrews is largely dependent on whether you most enjoy culture, art, or nature, because the historic town has them all.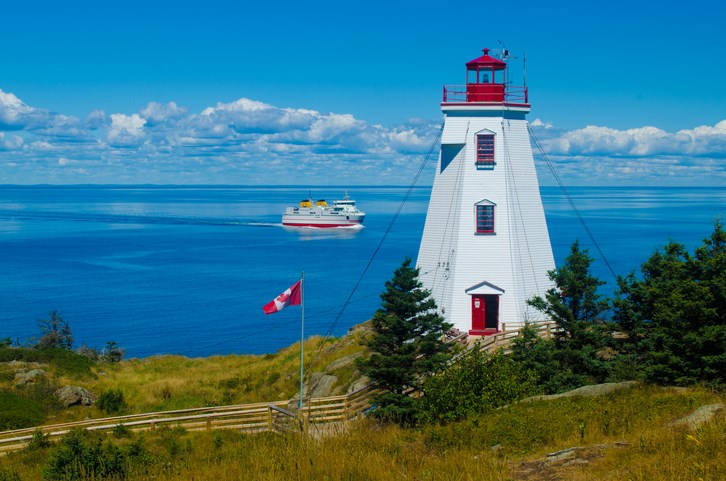 Whale watching season is mid-July to early September and there are plenty of tour operators in Saint Andrews. Located on the lower Bay of Fundy, the charming village might be the best place anywhere to see the endangered North Atlantic right whale. You'll also likely see fin, minke and humpback whales, harbor porpoise, and Atlantic white-sided dolphins. I was fortunate to see a mother Fin and her calf frolicking in the bay for a couple of hours, along with dolphins, during my visit.
From Saint Andrews, take NB-1 east along the shores of the Bay of Fundy for about an hour to Canada's oldest incorporated city, Saint John (not "Saint John's"—the border crossing agent is likely to tease you if you put an "s" on the end). Saint John is the only city on the shores of the Bay of Fundy, which is home to the world's biggest vertical tide change.
If the words "world's biggest vertical tide change" bring to your imagination a wall of water like a tsunami coming in twice a day, rest assured that's not the scene. To take in the enormity of the tidal change, you have to visit the bay at both low and high tide to compare the striking difference, which can be as much as 50 feet. These links help you understand the four types of tidal effects in the bay.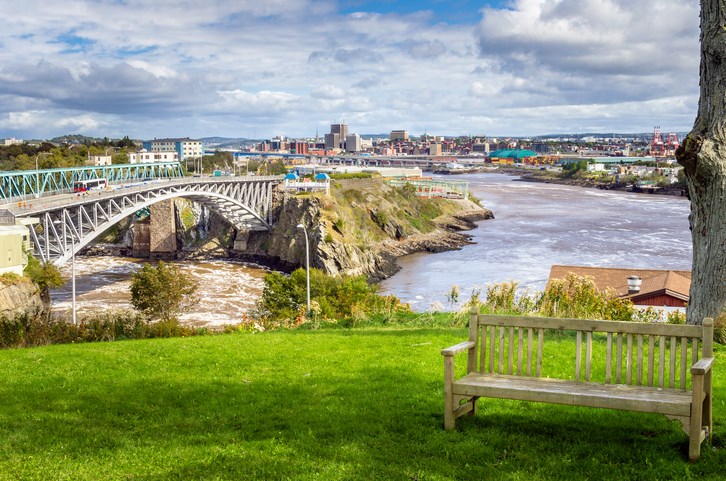 Saint John is designed for pedestrians and packed with churches and historical markers. The waterfront has a beautiful walking trail that's dotted with public art and interpretive stands that takes you from downtown to view the changing Fundy tides at Fallsview Park.
Fallsview Park is one of the best locations to view the Reversing Rapids, a daily phenomenon created by the collision of the Bay of Fundy tide and the Saint John River. If you want to take an overhead tour of nature's big show at Fallsview Park make reservations with the zipline operator.
It's hard to say how long it will take to get your fill of the food and hospitality of Saint John (if ever). Once you're ready to move on, head east about 110 miles to Hopewell Rocks Park, where you can walk on the ocean floor at low tide. The Hopewell Rocks (sometimes called flowerpot rocks) are distinctive sandstone formations topped with trees. At low tide, you can walk 2 km of beach and explore several coves filled with these rocks that have been etched and eroded by tides into their distinctive shapes.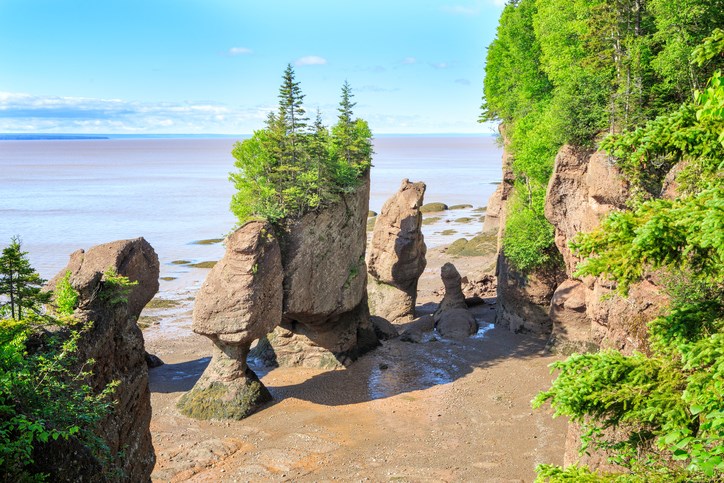 Many of the formations have nicknames inspired by their appearance. Look for Lover's Arch, Dinosaur Rock, Mother-in-law and ET, just to name a few. At high tide, the flowerpot rocks become small islands, surrounded by water.
From here, you can visit the two other Maritime provinces, Nova Scotia and Prince Edward Island. Be sure to share your photos from this itinerary with KOA on Instagram or Twitter!  Remember to include #KOACamping.
There are several KOA campgrounds in this region. In Maine:
In New Brunswick:
In Nova Scotia:
In Prince Edward Island:
---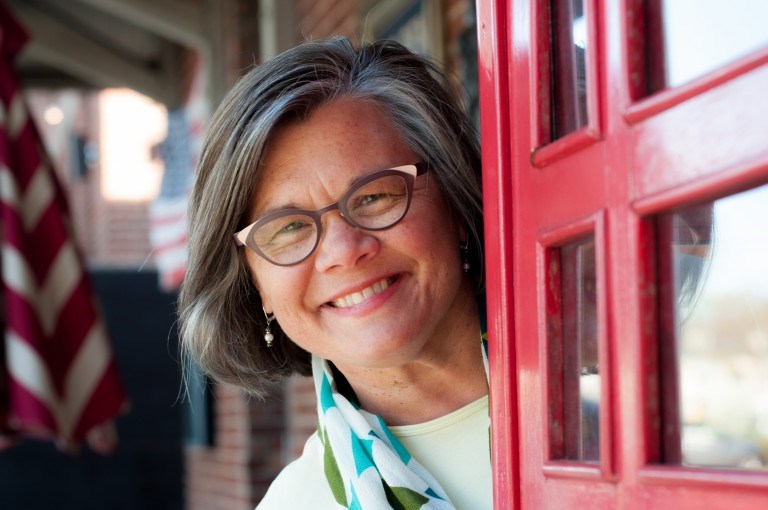 "American Road Trip Expert" Tamela Rich is an award-winning author, storyteller and adventurer. She began her love affair with the open road as a child, traveling with her family in the Vista Cruiser station wagon from Ohio to California every other summer. During her monthly TV appearances, Tamela shares family-oriented travel tips and itineraries for local, regional and national road trips. Visit her website: www.TamelaRich.com
---