By Tamela Rich
Early Autumn is a delightful time to tour coastal Maine.
I did so on my motorcycle in 2014 just in time for Maine Open Lighthouse Day, which will be commemorated on September 12, 2015. This year twenty-three historic lighthouses will be open for public tours that day, thanks to the United States Coast Guard, the Maine Office of Tourism and the American Lighthouse Foundation.
In addition to the lighthouses that dot the coast, you'll love exploring Maine's scenery, history, and roadside kitsch alongside U.S. Highway 1.
The itinerary I've planned for you here will not help you explore The Pinetree State, Maine's nickname, it will also qualify you to weigh in with an eyewitness account on a longstanding "solar controversy." Intrigued? Read on!  Map of itinerary here
Bangor to Bar Harbor
Bangor claims to be the birthplace of the lumber industry so it follows that the town would also claim to be the Birthplace of Paul Bunyan. That's why you must include the Paul Bunyan statue on Main Street in your U.S. 1 plans. You can't miss the colossus since he stands 31 feet high.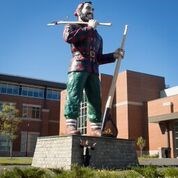 From Paul Bunyan, follow I-395 East to 1A to Ellsworth, where you'll pick up Maine 3 East all the way to Bar Harbor and Acadia National Park.
Bar Harbor is a busy cruise ship port so check this schedule and plan accordingly. Cruise ships aside, you'll be a happier visitor if you just accept the fact that you will not find an empty parking space in town. Instead, leave your bike at one of the two KOAs in the area and take the free shuttle to town.
That same shuttle will carry you to Acadia National Park if you wish, but ride your motorcycle instead; the roads are well maintained and the overlooks will invite you to pause and take them in at your own pace.
Be sure to switch your helmet camera on before ascending the switchbacks to Cadillac Mountain via the Summit Road. If there are cruise ships at Bar Harbor you'll see them from there.
Cadillac Mountain's sunrise is heavily marketed to visitors, so get up early to claim a prime east-facing spot at its peak. More on the sunrise later in our itinerary.
Acadia to Wild Blueberry Land
Please leave Bar Harbor on an empty stomach, taking ME-204 E to U.S. 1 North. Just 49 miles later you'll hit Columbia Falls, home to Wild Blueberry Land.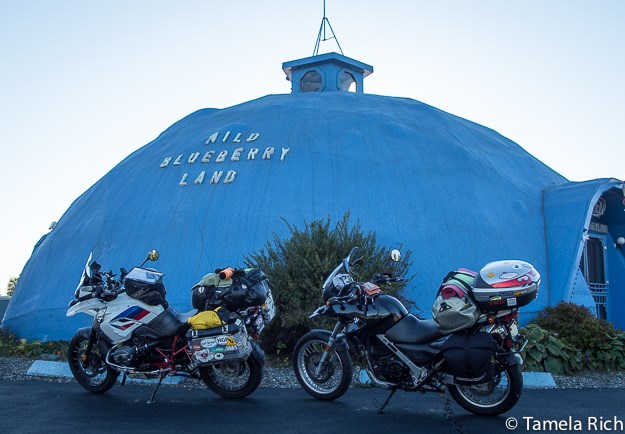 The main building looks like a giant blueberry crashed, meteor-like, into the middle of the parking lot—which is ringed by sea buoys painted to look like blueberries. There's also a blueberry-themed putt-putt course (see it to believe it). Roadside, get your pictures with a blue wagon full of baskets of blueberries attended by (mannequin) workers in blue overalls. Wild Blueberry Land takes Blueberry Blue very seriously.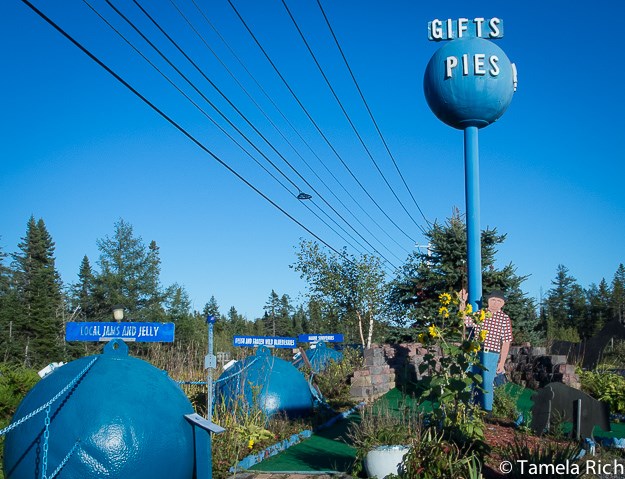 By now you've figured out why I suggested leaving on an empty stomach—they sell all manner of blueberry snacks and takeout in addition blueberry-themed kitsch there.
Wild Blueberry Land to West Quoddy Head Lighthouse
With a blueberry smile on your lips continue up U.S. 1 North for 31 miles then, turn right onto ME-189 E. Follow the signs to West Quoddy Head Lighthouse, where, time of year depending, you can see the first sunrise in America.
While the marketing people at Acadia National Park have locked Cadillac Mountain into our collective consciousness as the first place to catch the first American rays of the sun, the pesky truth is that West Quoddy Head is the legitimate place to see America's first sunrise between the spring and autumn equinoxes.
If you happen to arrive on Open Lighthouse Day, you can take a tour of the tower from 10 a.m. to 2 p.m. While many lighthouses are automated, the West Quoddy Head lighthouse is still kept by a family. There is a lovely one-mile round-trip walk from the lighthouse that leads to an unusual coastal plateau bog with sub-arctic and arctic plants rarely seen south of Canada. Take your time and enjoy the sights, sounds and smells.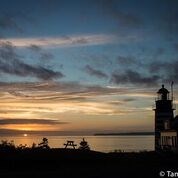 No matter where the sun officially rises first, Lubec is the easternmost municipality in the continental United States. The townsfolk will be pleased to serve you a meal in one of their terrific restaurants before you head over the bridge to Campobello Island, New Brunswick (passport required) or make the turn back to Bar Harbor.
Incidentally, Campobello Island is where President Franklin D. Roosevelt contracted polio. Roosevelt Campobello International Park (jointly administered by the United States and Canada) preserves the president's house and surrounding landscape and has a terrific visitor's center. Be sure to get a ticket for "Tea with Eleanor" where the interpreters tell stories about her life and the many things she did for the world, not only as First Lady, but also as a United Nations Ambassador.
Be sure to share your photos from Maine with KOA on Instagram or Twitter!  Remember to include #KOACamping
---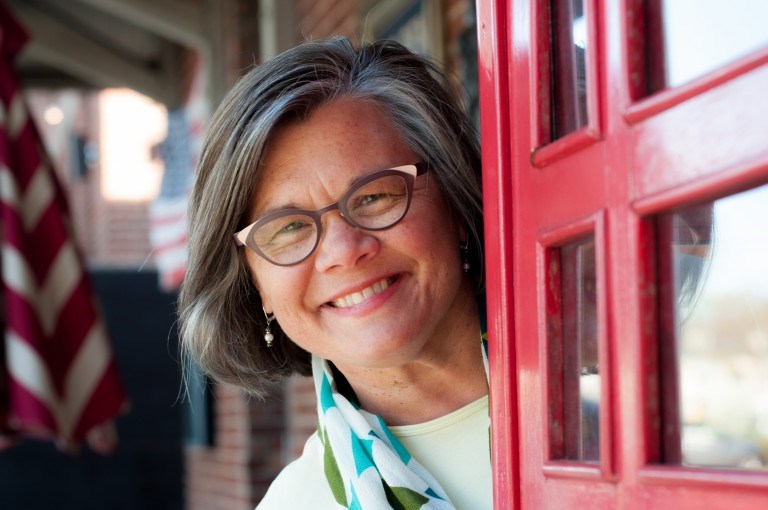 "American Road Trip Expert" Tamela Rich is an award-winning author, storyteller and adventurer. She began her love affair with the open road as a child, traveling with her family in the Vista Cruiser station wagon from Ohio to California every other summer. During her monthly TV appearances, Tamela shares family-oriented travel tips and itineraries for local, regional and national road trips. Visit her website: www.TamelaRich.com
Save
Save