On your next Canadian road trip, be on the lookout for some of these unique landmarks to add some extra fun to the journey. Each landmark offers a distinct experience ranging from natural beauty to quirky kitsch. Whether looking for architectural marvels, historical sites, or stunning natural wonders, these landmarks will make your Canadian road trip unforgettable.
Where Should You Go on a Trip to Canada? Try these Unique Canadian Landmarks
1. Saamis Tepee, Medicine Hat, Alberta
The world's tallest tepee, Saamis Tepee, stands at the height of a twenty-story building on the plains of Medicine Hat, Alberta. Installed for the 1988 Calgary Winter Olympics, the tepee is decorated with artwork depicting the cultures of native communities. The tepee overlooks the nearby Saamis Archaeological Site, where 83 million native artifacts are buried. At night, the tepee is illuminated in rich colors making this landmark a can't-miss sight from the Trans-Canada Highway.
Nearby KOA:
Lethbridge KOA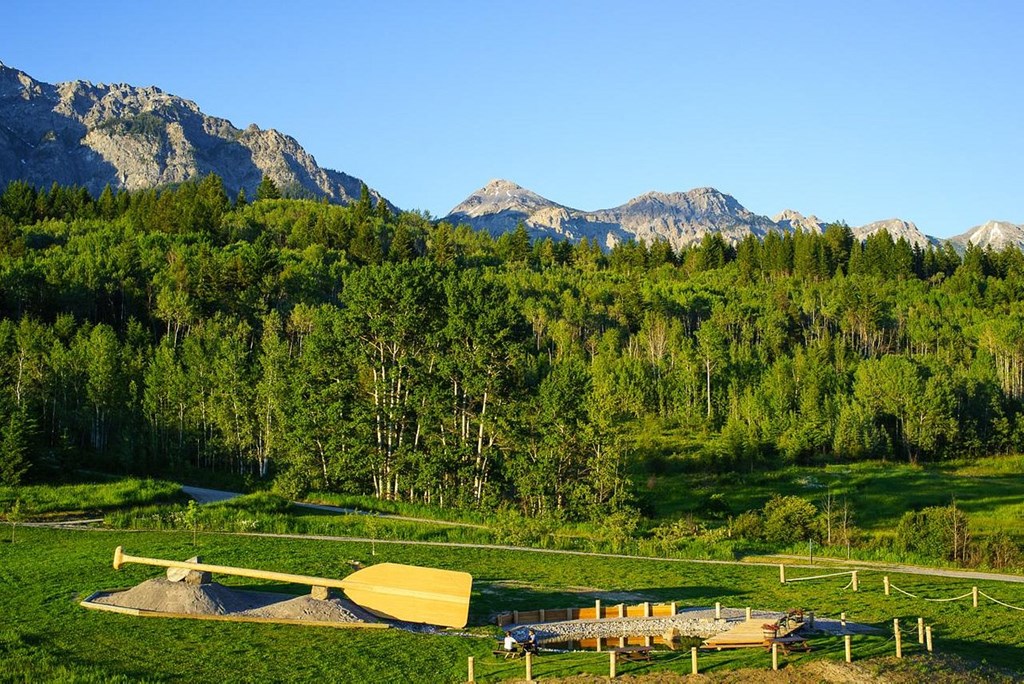 2. World's Largest Paddle, Golden, British Columbia
The World's Largest Paddle pays tribute to a refreshing paddle down the Columbia River in a big way. The British Columbia Highway 95 roadside landmark carved from a Western Red Cedar log is sixty feet long. The avid canoer's perfect photo op is cradled in the grassy Columbia River Valley surrounded by forest and Canadian Rocky Mountain peaks. If you're gearing up to row down the river, stop for a picnic lunch at the paddle to relax in tranquil natural beauty.
Nearby KOA:
Cranbrook / St. Eugene KOA Journey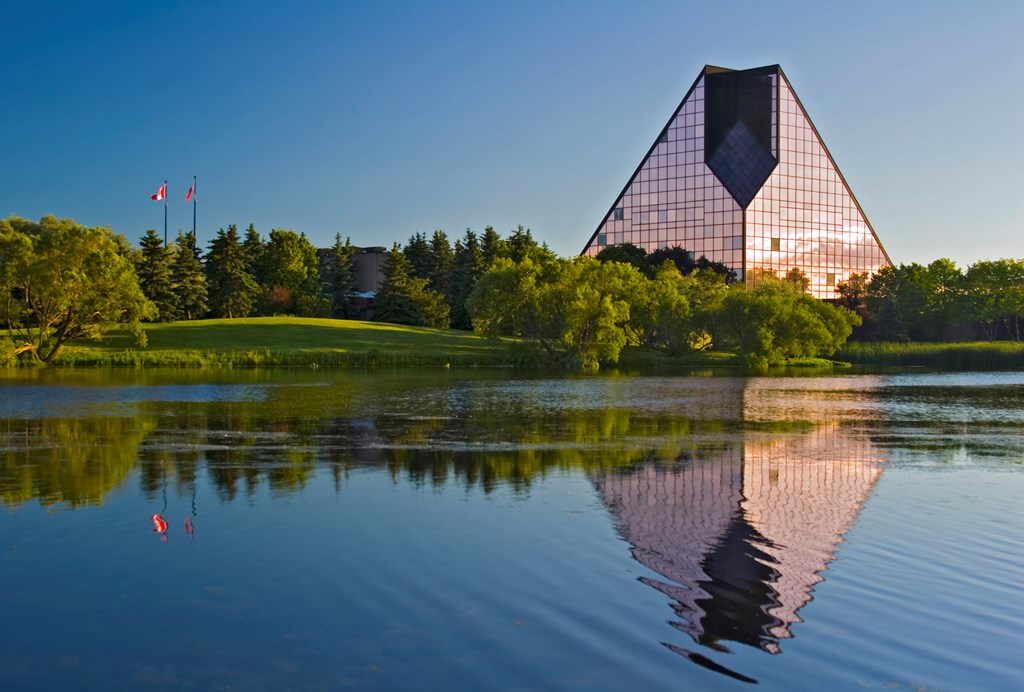 3. Winnipeg Mint, Winnipeg, Manitoba
Driving into Winnipeg on the Trans-Canada Highway from the east, a triangular geometric architectural wonder rises from a grassy field, the Winnipeg Mint. This branch of The Royal Canadian Mint makes all of Canada's circulation coins and the coins of eighty other countries. The mint's mirrored glass exterior walls reflect Manitoba's moody skies and the surrounding lake. Take a tour of the mint's coin production floor and watch the precision process at work.
Nearby KOA:
Winnipeg West KOA Journey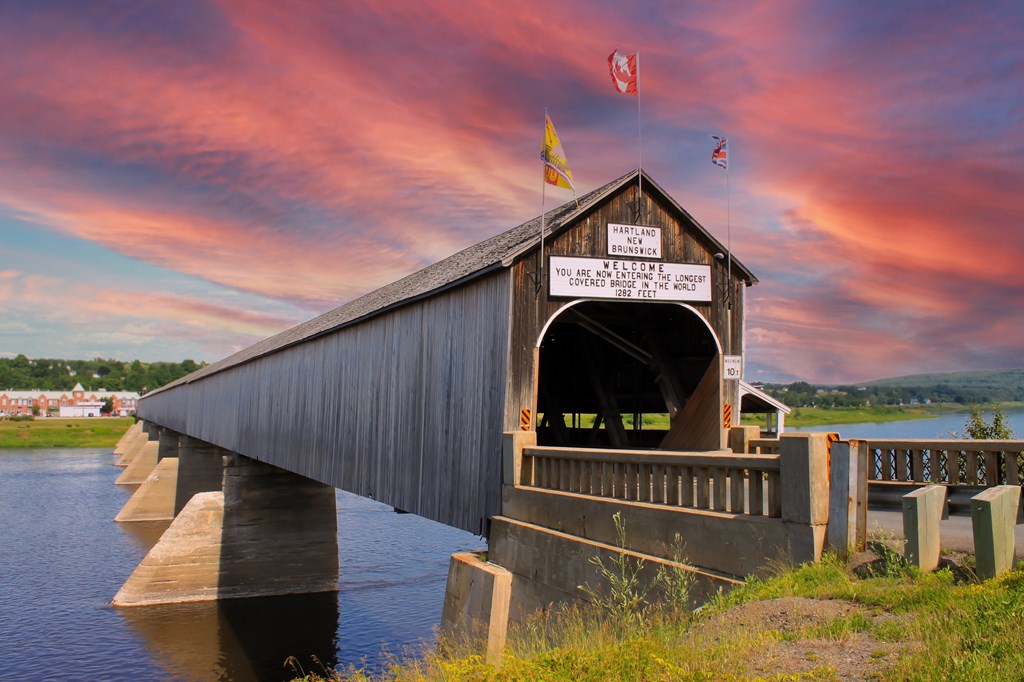 4. Covered Bridges, Sussex, New Brunswick
The covered bridges of New Brunswick's rural roadways add a rustic romantic flare to travel through the lush countryside. With about sixty bridges in the province protected by wood panel siding and roofing to keep the snow off, about thirteen of these historic structures are located in and around Sussex. Making Sussex the Covered Bridge Capital of Atlantic Canada. Plan your route to pass through a few of these beauties spanning idyllic waterways.
Nearby KOA:
Sussex KOA Journey
5. Lobster Cove Head Lighthouse, Rocky Harbour, Newfoundland
The bright light shining from Lobster Cove Head Lighthouse on Newfoundland Island was an important landmark for safely guiding ships along coastal destinations. The historic 1897 white shiplap lighthouse with rusty red trim atop a rocky outcrop is open to the public. Visit the lighthouse to learn about the rugged lightkeeper lifestyle. Or explore the wild surroundings of Gros Morne National Park on forested walking trails and boulder-filled beaches teeming with tide pool life. Amazing sunsets and whale sightings await.
Nearby KOA:
Gros Morne / Norris Point KOA Holiday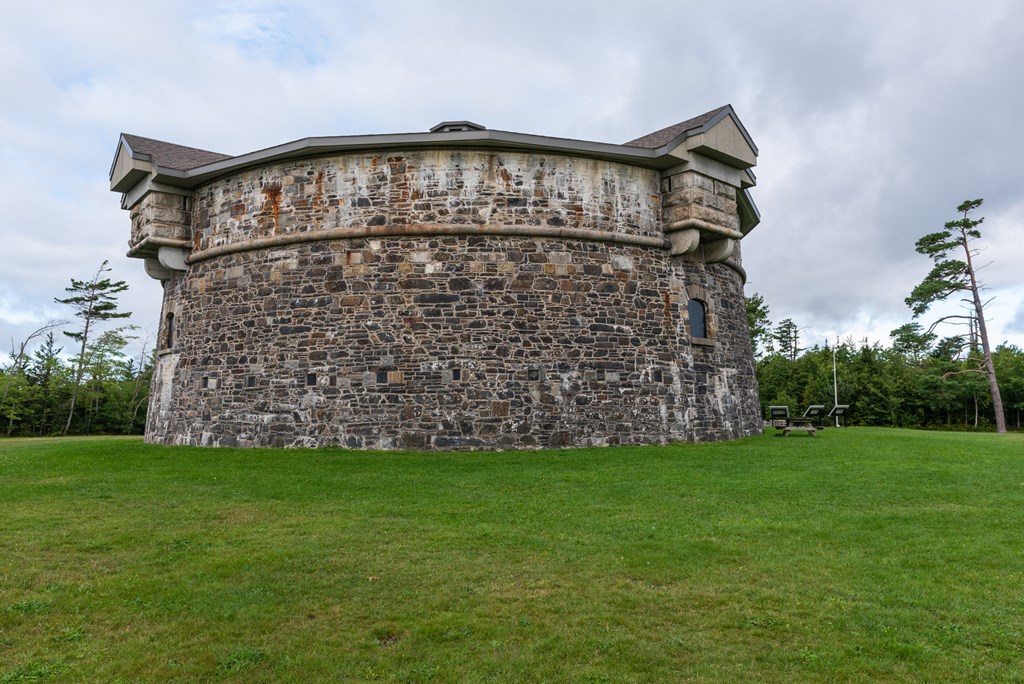 6. Prince of Wales Tower National Historic Site, Halifax, Nova Scotia
Prince of Wales Tower is the perfect destination for a stroll through Halifax's Point Pleasant Park. The park's recreational trail network traversing its vast 185 acres could easily bypass the three-story stone masonry military fortification. Seek out this historic tower at the park's highest point. The tower was the first of its kind constructed in North America in the 1790s to protect the harbor from enemy attack. Enjoy a picnic in the forested parkland and refuel for a walk around Halifax Harbor.
Nearby KOAs:
Halifax West KOA
North Sydney / Cabot Trail KOA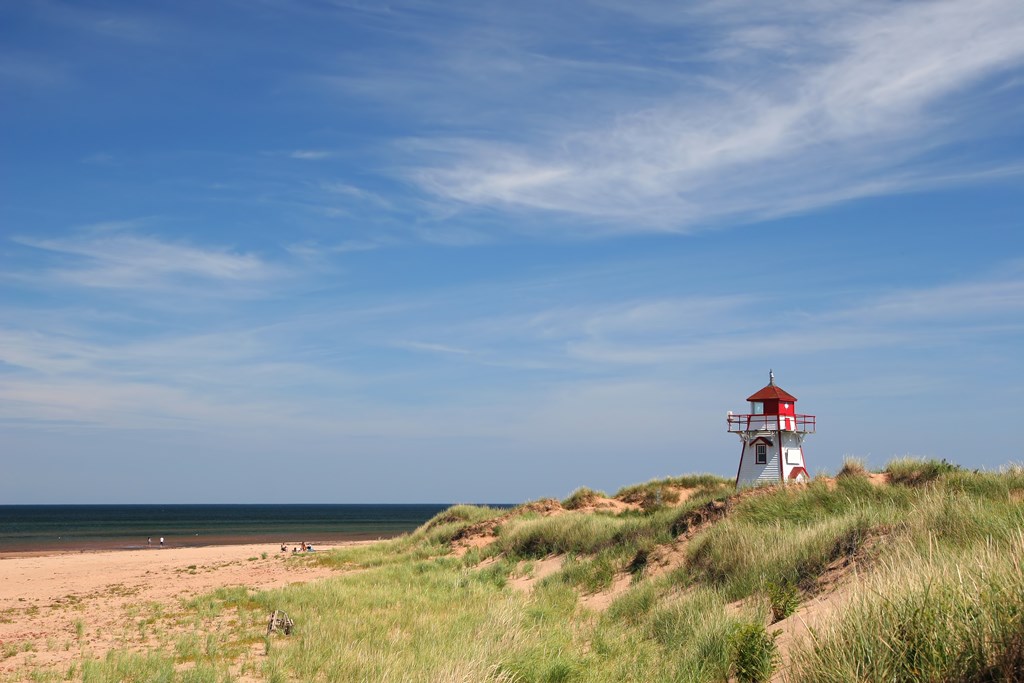 7. Dalvay-by-the-Sea National Historic Site, York, Prince Edward Island
The romantic Queen Anne Revival-style Dalvay-by-the-Sea estate, a Canadian national historic site, can be spotted along Prince Edward Island's Gulf Shore Parkway. Its green gabled roof blends with the surrounding grass lawns, and its coral-pink exterior matches the nearby sand dunes. This fanciful hotel is open during the summer. Guests and Prince Edward Island National Park visitors can dine at Dalvay's restaurant or witness the coastal beauty outside from an Adirondack chair.
Nearby KOAs:
Borden / Summerside KOA Journey
Cavendish KOA Holiday
Cornwall / Charlottetown KOA Holiday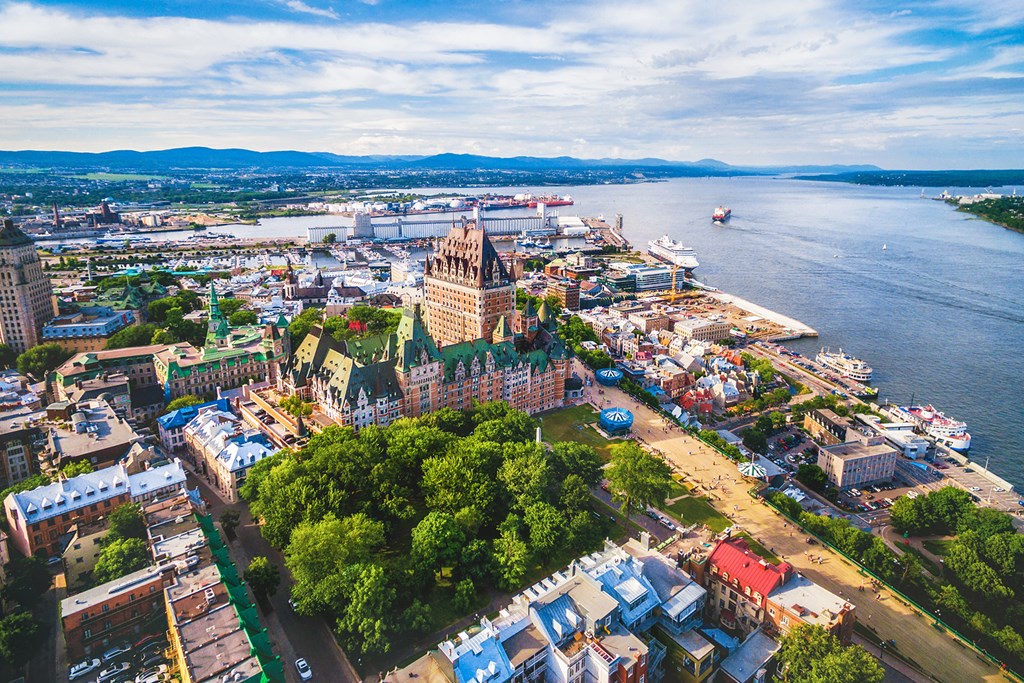 8. St. John Gate, Québec City, Québec
Follow the UNESCO World Heritage site's fortified walls on a stroll through the Historic District of Old Québec. St. John Gate is one of four original entry points into the old part of town and has been in its current location since 1770. Its stone brick walls and capped turret harken back to medieval times. Watch the streets of the old city unfold below on a walk along the top of the fortification wall to investigate the other gates.
Nearby KOA:
Quebec City KOA Holiday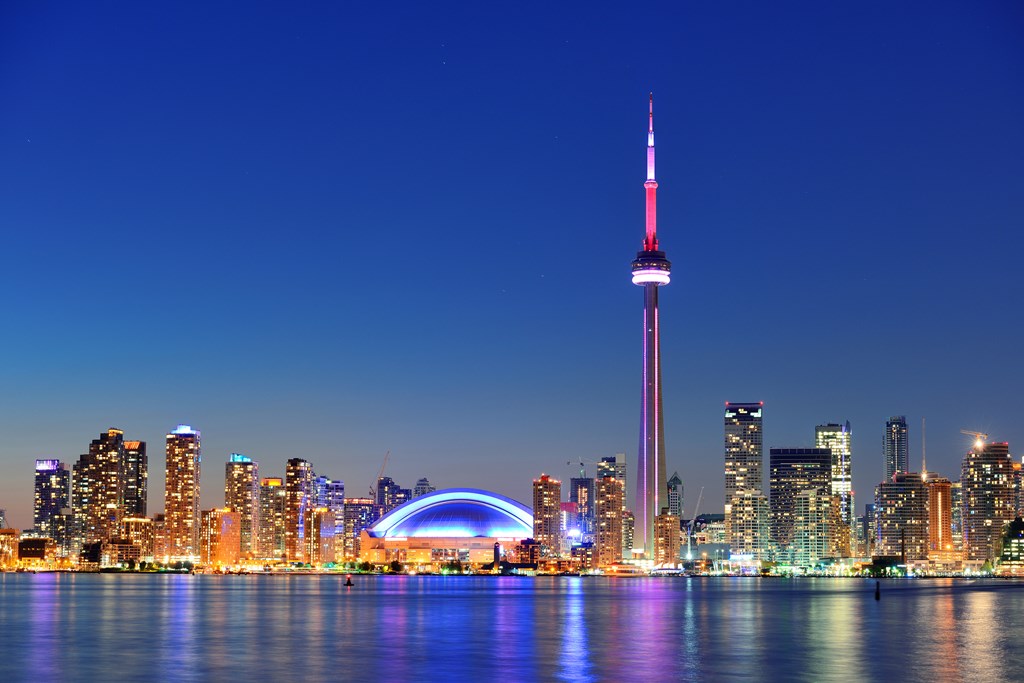 9. The CN Tower, Toronto, Ontario
It's hard to get lost in Toronto with the CN Tower rising to 1,815 feet as your reference point between downtown buildings. With Lake Ontario harbor views and the city twinkling below, visitors can dine at the tower's 360 Restaurant, making a complete rotation every 72 minutes. For most, the tower's main observation deck with window walls is enough of a view, but some daredevils get harnessed up for the outdoor "Edge Walk" experience 116 stories up. Yikes!
Nearby KOAs:
Brighton / 401 KOA Holiday
Barrie KOA Holiday
---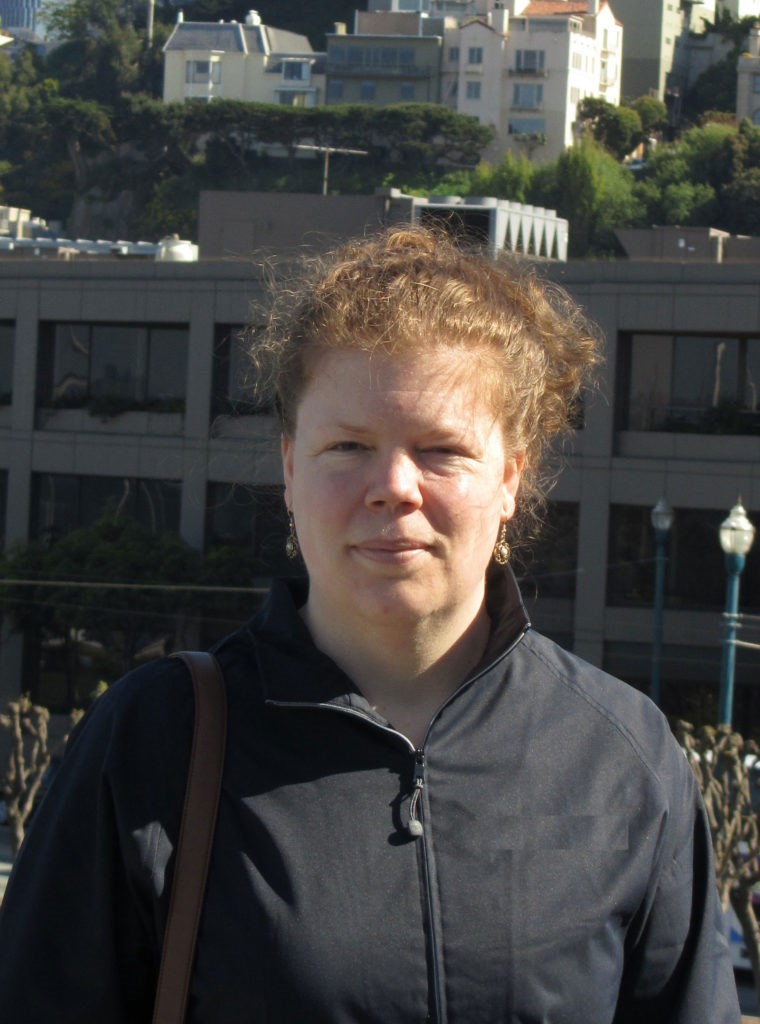 Eva Barrows is an accomplished San Francisco Peninsula freelance writer and book editor. She writes for regional magazines like PUNCH and Edible Silicon Valley and was editor-in-chief of Live&ThriveCA magazine. She founded the online literary journal Imitation Fruit in 2007 and has enjoyed promoting fellow writers and artists ever since. Read more of her travel writing at www.evabarrows.com.