How to Enjoy Camping in Hot Weather | KOA Camping Blog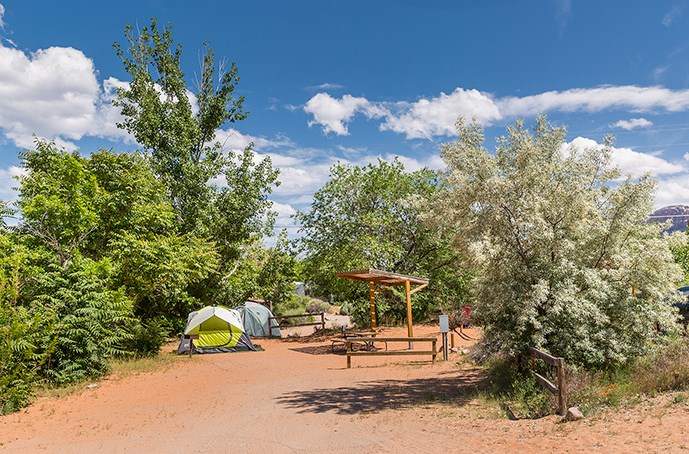 Summer heat doesn't have to mean avoiding camping fun. Read our tips to get the most out of camping in the heat
We are here to share with you some tips on how you can still enjoy camping in sweltering hot weather, and not let the temperature readings ruin your fun. You want to ensure safety is your number one concern when camping in hot temperatures, as warm weather can open up opportunities for issues to arise.
Read on to learn about food, safety, and more for your hot summer camping.
Tips for camping in hot wheather
What to Eat and Drink When Camping in the Heat

Water should always be on your mind when camping, but even more so if you are camping in hot weather. Dehydration can lead to a myriad of other problems, so drink more water than you think you should.
If you're feeling thirsty, that means you're already dehydrated. In fact, the standard amount of water you should drink in a day is about a gallon. Before you head out on your camping trip, try and get used to drinking a gallon a day to get an idea of how much water that actually is — you will likely be surprised!
*Bonus tip: Save old milk jugs to fill with water and freeze ahead of time to use while camping. You'll be thankful for the cooler water as the ice melts.
The other important thing with camping in the heat is finding a way to keep your food cold. You can invest in a high-end cooler to keep things cool, or opt for a less expensive cooler and just freeze the foods you plan to take ahead of time. Whether your cooler is a high or low-end one, try to only open it when necessary. The constant opening and closing of the cooler will cause the contents to lose their cool temperature.
When choosing what food to bring on your camping trip, opt for breakfast and lunch foods that don't require being cooked over a hot campfire. Using a fire to cook dinner should be fine in the heat, but certainly not during the day.
Chances are good the hotter temps means higher fire dangers as well, so be aware of that.
How to Sleep When Camping in the Heat

We all know how awful it is to try and sleep in the heat. Tossing, turning, and sweating: the perfect recipe for a terrible night's sleep. To avoid this, you'll need to get the right summer camping gear.
Don't think that your winter sleeping bag will work fine — those are built to keep you warm in freezing temperatures. They were definitely not constructed to also double as a sleeping bag that will keep you cool when the sun is blazing. Pick yourself up an inexpensive polyester fleece sleeping bag, and you'll be set.
Now, when it comes to tents, things get a bit more tricky when the weather reaches those sky high temperatures. Air circulation is definitely key when you're camping in hot weather and not much air gets circulated in a tent. However, hot temps also can mean surprise thunderstorms, and you don't want to be stuck getting soaked in one of those.
The solution?
A basic tarp strung between two trees.
Don't you love how minimal summer camping gear is? We sure do!
Where you place your sleeping spot is another thing that you want to carefully consider. Your best bet is a spot that has shade and a constant breeze, as well as a spot that faces into the breeze, as opposed to downwind. If that setup sounds like too much for you, or you'd rather not risk getting caught in a thunderstorm, take a look at the fabulous cabins and other unique accommodations a number of KOA campsites offer.
This way, you get to enjoy the outdoors without the hassle of an uncomfortable sleep.
How to Deal With Bugs When Camping in the Heat

Bug spray is a must when you are camping in the summer. All types of bugs will be buzzing around, and thus have the power to ruin your camping trip if you don't deal with repelling them properly.
The safety of DEET is a controversial topic that we are going to steer clear of today. We'll leave it up to you what type of bug spray you opt for. Whether it be DEET or something more natural, just know that you need something to protect yourself.
What to Wear When Camping in the Heat

Sunscreen should be the first thing you put in your camping pack. All it takes is one afternoon without sunscreen to put you in misery for the rest of your trip. It's also a good idea to bring a hat and sunglasses to keep the sun out of your face as much as possible.
Now let's talk clothing. Your best option for camping in hot weather is to wear light-colored, loose fitting clothing. Sandals are also the best to keep your feet nice and cool. Keeping them cramped up in boots or tennis shoes will just add to your heat. And, if you're heading out for a hike, grab a bandana soaked in cold water to tie around your neck.
See? Hot weather doesn't have to ruin your camping trip. You can still have a great time camping in the heat, as long as you follow our guidelines above.
To get the best deals on camping no matter the weather, sign up today for KOA Rewards. With this camping discount, you'll receive 10% off every time you camp at a KOA, along with numerous other fabulous benefits.
To read more about KOA Rewards, visit here.
---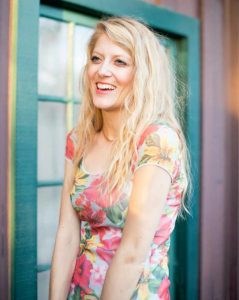 Leslie, a.k.a. Copy Girl, is a copywriter who gets butterflies from telling stories through words.
Her voice comes from a place filled with passion, dreams, and lots of sugar. "Cake over steak" is her go-to motto.
With over 10 years of experience in crafting words, and years of embarking on travels that have taken this Montana girl to some incredible places, Leslie love the adventures of both body and mind her writing takes her on.
Everywhere she goes, she takes this advice with her:
"Hold on to your divine blush, your innate rosy magic, or end up brown." – Tom Robbins, Jitterbug Perfume
To see what Leslie's up to in the writing world, visit her website here.
---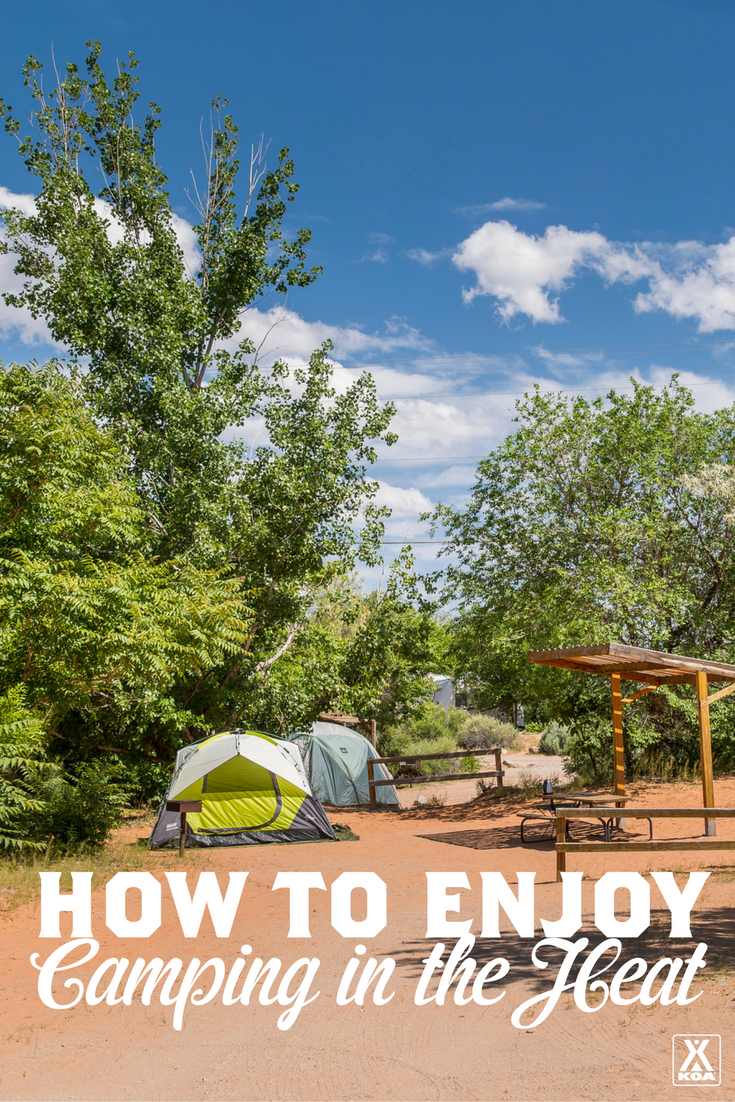 Save