Plan for the perfect cabin camping trip with our helpful tips!
Want to experience all the wonder of nature, but not quite sure you're ready to leave the comforts of home? Cabin camping trips are perfect solutions for travelers who want to experience the fun of camping without so much of the hassle. It's also a great way for those new to camping to experience campground life. Think fresh air, crackling campfires, nightly s'mores – and a cozy bed to rest your head!
With a variety of cabin options from charming Camping Cabins to fully-furnished Deluxe Cabins, KOA has a little something for everyone (including fun and unique accommodations like yurts, teepees and cabooses). While a variety of choices make stays easy, there are a few things to keep in mind to make your first – or tenth – cabin camping trip a breeze.
Here are a few of our top cabin camping tips
1. Book ahead
With the growing popularity of cabin camping for family vacations, romantic getaways and it's never a bad idea to make reservations in advance, especially on weekends or during busier seasons. A little notice ensures you'll have the best options to choose from no matter when you choose to stay. Plus, with lots of locations to choose from you'll want plenty of time to pick the perfect spot.
Extra Tip: Shoulder seasons like spring and fall tend to be less crowded while offering perfect weather for cozy cabin stays.
2. Note what's included with the cabin
Lots of cabin options can mean a little variety in the amenities each offers. Are you staying in a Camping Cabin where you'll need to bring bedding and be prepared to cook outside? Does your Deluxe Cabin include enough utensils to enjoy dinner? To find out what you do or don't need to bring check out the campground's website or call them directly.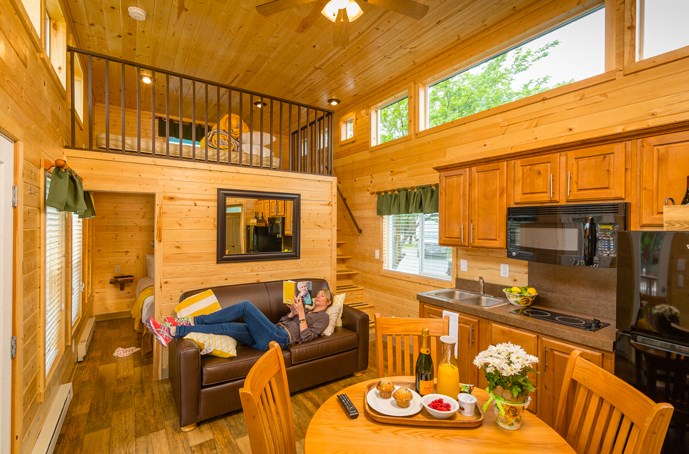 3. Don't forget those furry friends
If you want to bring your dog along on your next cabin camping trip be sure to mention it when booking. While most locations do allow pets in their accommodations, some may have certain units designated as pet friendly. Even if all of the cabins on campground allow pets it's always a good plan to let the campground know. Want to do a bit of planning for your pet? Check out our tips for camping with pets!
4. Plan your menu
While all KOA's feature well-stocked campground stores, it's never a bad idea to think about what you'll be having for dinner. Take note of what cooking arrangement your cabin offers and then spend a bit of time planning out your trip. Try our camping menus to make this extra easy!
Extra Tip: Check to see if your campground features a snack bar, restaurant or other fun dining to plan into your camping menu.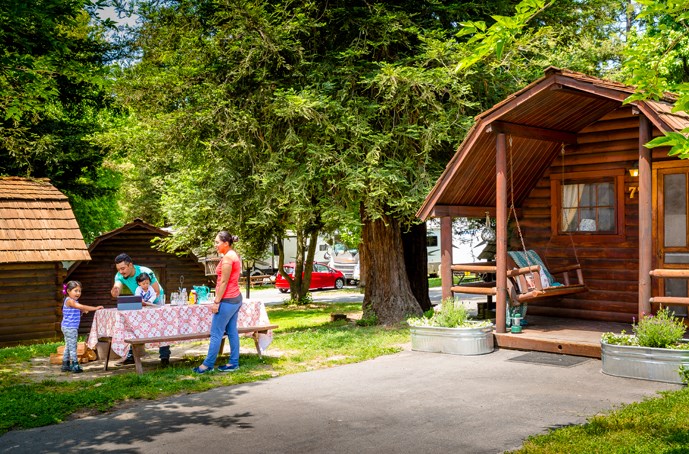 5. Pack for the weather
A quick check of the forecast is always a good idea before any camping trip. While you'll enjoy nights inside, remember that half the fun is getting out during the day so pack accordingly. Also keep in mind that even during the warmer months, nights can be cooler and require a light jacket or sweatshirt.
6. Draft an itinerary, but leave downtime too
Since you'll be visiting a new place you won't want to miss any must-see sites in the area. Spending a bit of time before you leave putting together a basic plan for your stay including fun attractions or special events off-site. But remember, time spent relaxing at the campground is fun too. Take time to enjoy the relaxing downtime camping is known for.
Extra Tip: Most KOAs offer fun onsite activities and amenities for the whole family. Don't forget to include campground activities like crafts, ice cream socials and hayrides in your plan.
---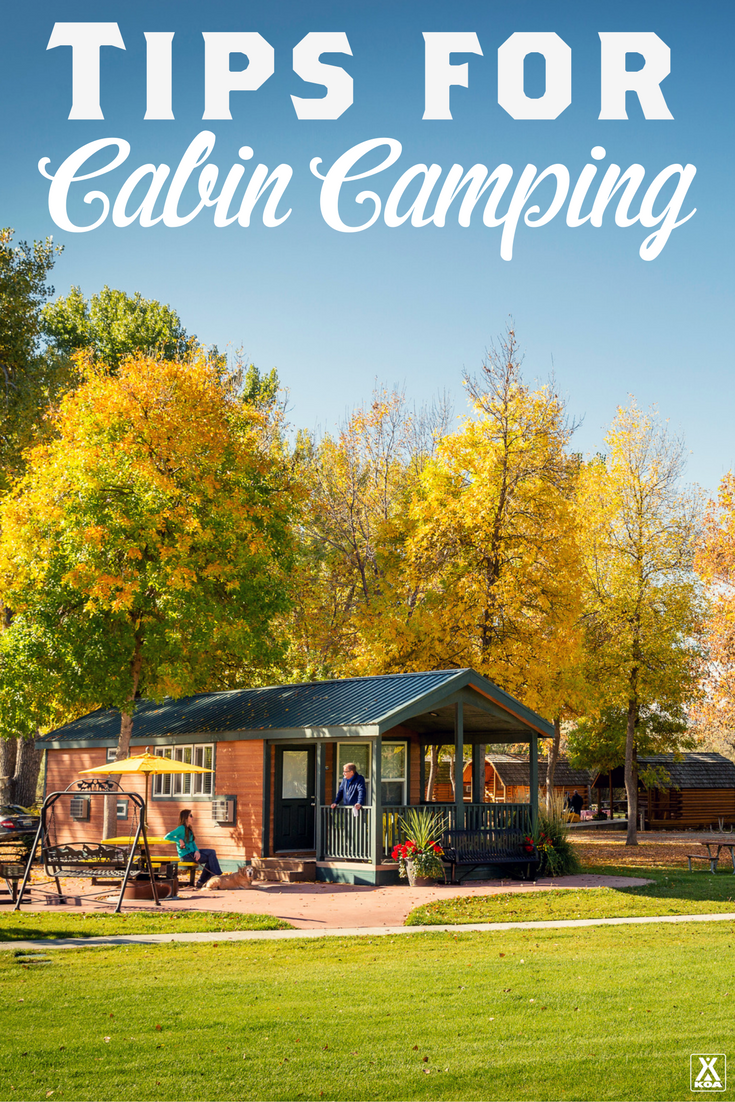 Save
Save