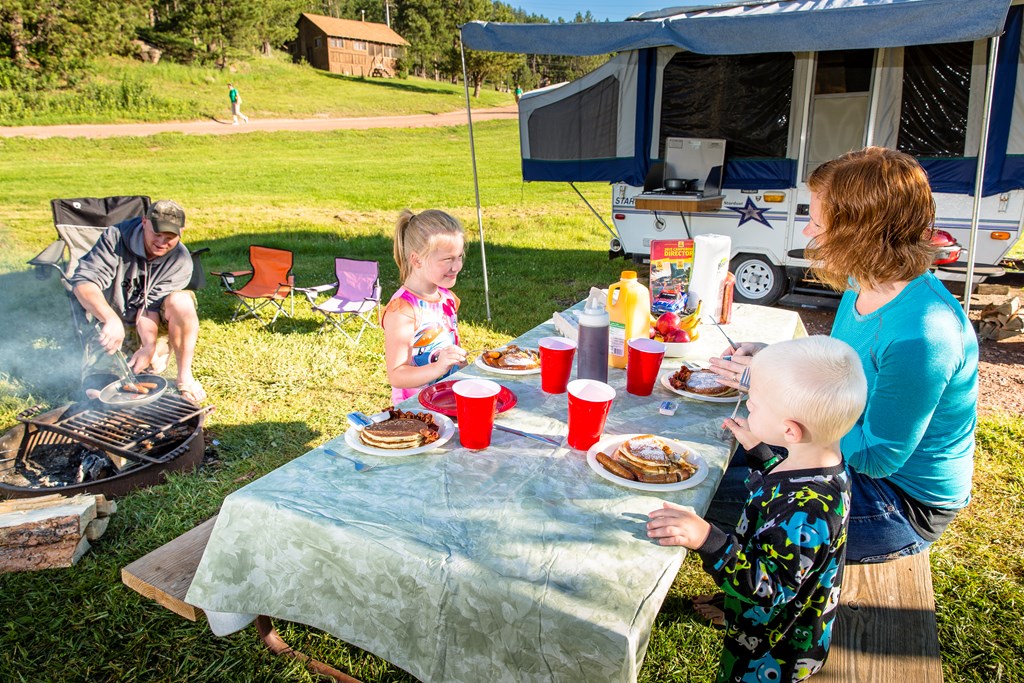 Our best camping menus are a must for taking the stress out of any camping adventure
Want to make meal planning for your next camping trip as easy as finding the perfect KOA? Let our best camping menus do the legwork for you. Below you'll find four menus, complete with recipes, perfect for any two night campground stay. From hearty breakfasts to delectable desserts, you'll be a campground chef before you know it.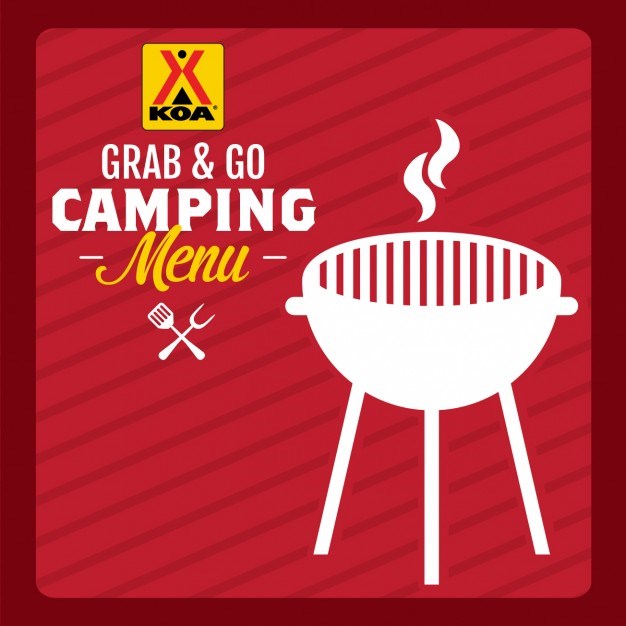 Our Grab and Go Camping Menu utilizes lots of time-saving ingredients to make campground cooking a breeze.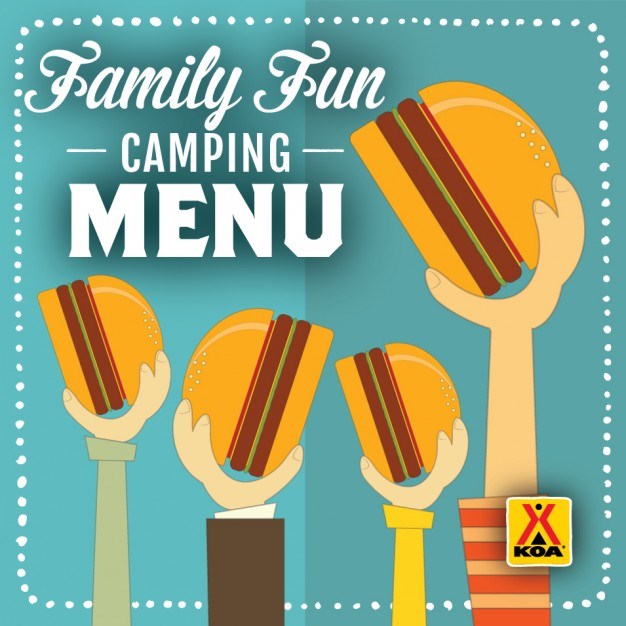 Looking for recipes to get the whole family involved? This menu full of kid-friendly favorites is for you!
PUT_CHARACTERS_HERE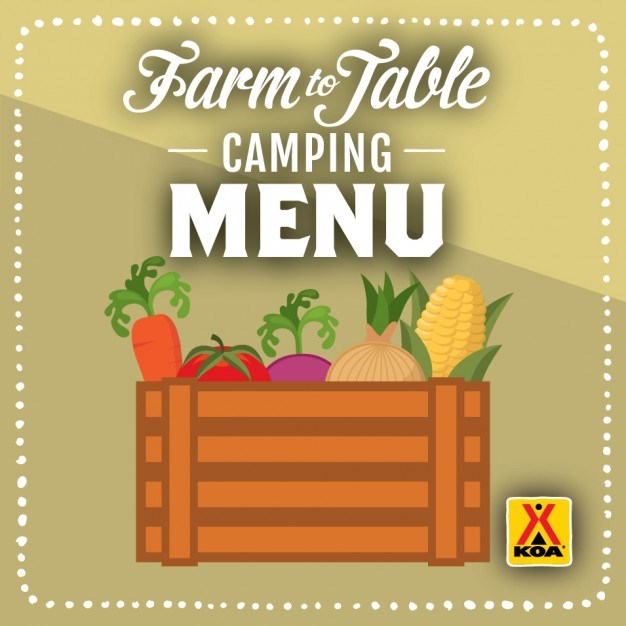 Make the most of seasonal fruits and veggies with a Farm to Table camping menu. Even discerning foodies will be asking for seconds!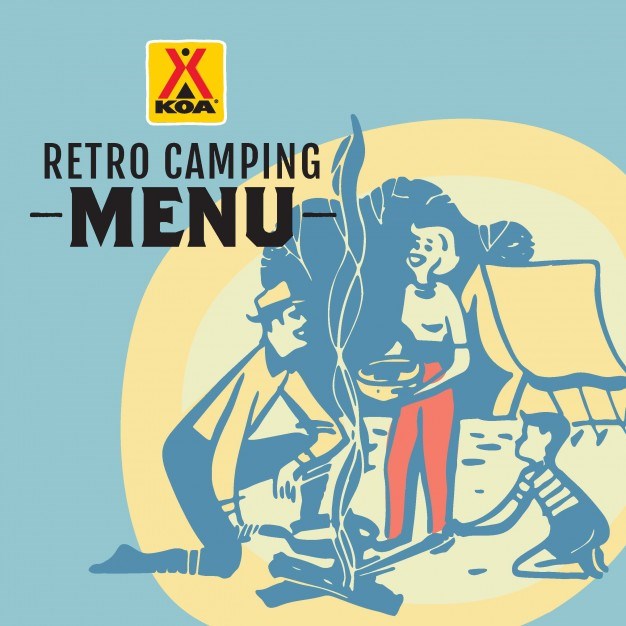 Get a taste of nostalgia with classic camping recipes from the 50's and 60's. Our Retro camping menu is a trip down memory lane.
PUT_CHARACTERS_HERE
---