Add a little flavor to your next camping trip by seeking out one of these bucket list BBQ festivals.
Much like there's a football season and a holiday season, there's a BBQ festival season. If you were to mark every seasoned meat celebration across the country on your calendar, the months of May through October would be completely booked. With so many festivals out there, it's hard to create a concise list of the best. (Texas and North Carolina, please forgive us; we could spend days compiling lists of your 'cue competitions.) Without further ado, here are a few finger-licking good and fall-off-the-bone festivals to bib up for in the coming months.

Memphis in May World Championship Barbecue Cooking Festival
Memphis – May 17-20
The Southern city associated with the likes of legends like Aretha Franklin, B.B. King, Johnny Cash and Elvis Presley does BBQ as well as it does the blues. In fact, according to the Guinness World Records, it's home to the largest BBQ pork contest in the world. Although it couldn't be more American—it takes place on the banks of the mighty Mississippi River, expect international competitors to bring their foreign flairs to traditional favorites. Every year the event pays tribute to another country, 2017's honoree being Colombia. This year is also special because it's the event's 40th anniversary. To celebrate, organizers added a fourth day for more festivities such as sauce wrestling, a charity fun run and even a Miss Piggie contest. Tickets range from $9 for a single day to $595 for a VIP Kingsford's Tour of Champions package.
Why it's worthwhile: The World Championship Barbecue Cooking Festival is part of a month-long celebration, Memphis in May, so it's the perfect excuse to take an extended vacation in Tennessee's largest city.
Nearest KOA: Don't let its Arkansas address fool you, the Memphis KOA Journey is only fifteen minutes from the festival's location at Tom Lee Park. Since it's also within a 25-minute drive from Graceland, why not see how the King lived before you go back to your campsite?
---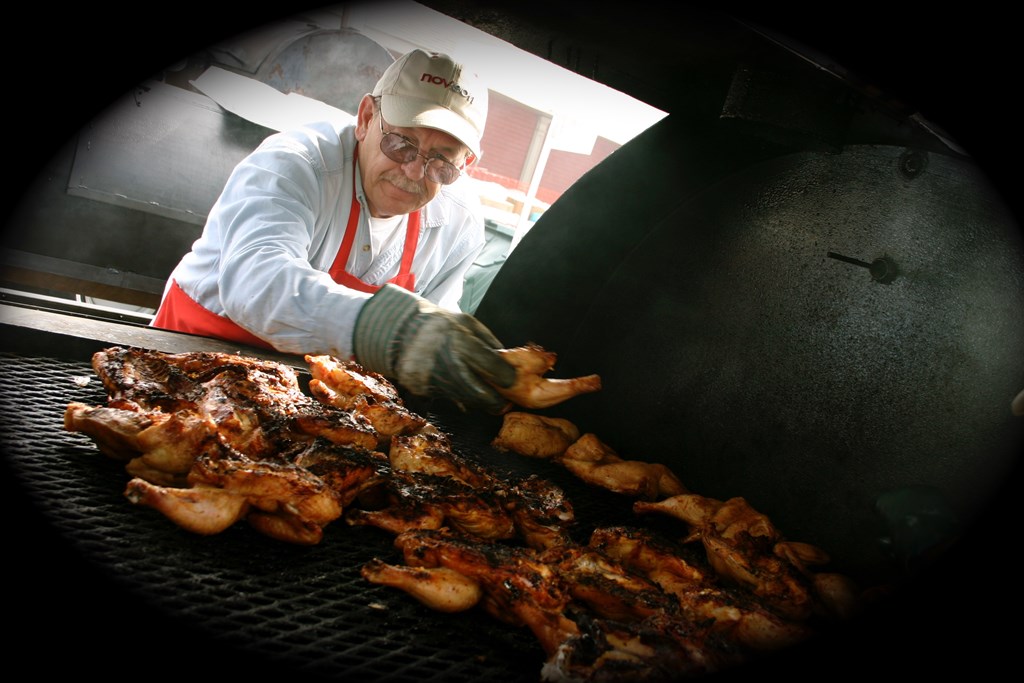 Barbecue on the River
Paducah, KY – September 28-20
Memphis in May was the inspiration for this festival started by two ladies who came up with the idea over a lunch they shared nearly 25 years ago. Although chicken and pork are the primary attractions (the festival easily goes through 80,000 lbs./year), Barbecue on the River features an array of mouthwatering foods like grilled shrimp, street tacos, flavored funnel cakes, Cajun corn and fried everything from Oreos to pie, ice cream, cheesecake, pickles, green tomatoes and even PB&Js. Admission is free, so you only pay for what you eat. Note: you'll want to bring plenty of cash for picking up souvenirs from the two dozen on-site vendors selling candles, cigars, jewelry, handmade pet accessories and much, much more.
Why it's worthwhile: This is a feel-good festival. Case in point: its mission statement begins with "Raise the most money for charity." Just by attending, you're helping to raise nearly half a million dollars for non-profits.
Nearest KOA: Paducah / I-24 / Kentucky Lakes KOA is located just 20 minutes west of downtown Paducah. Located on the Ohio River bank and just a mile from the 2,380 miles of Kentucky Lake's scenic shoreline, this property is perfect for campers wanting water access.
---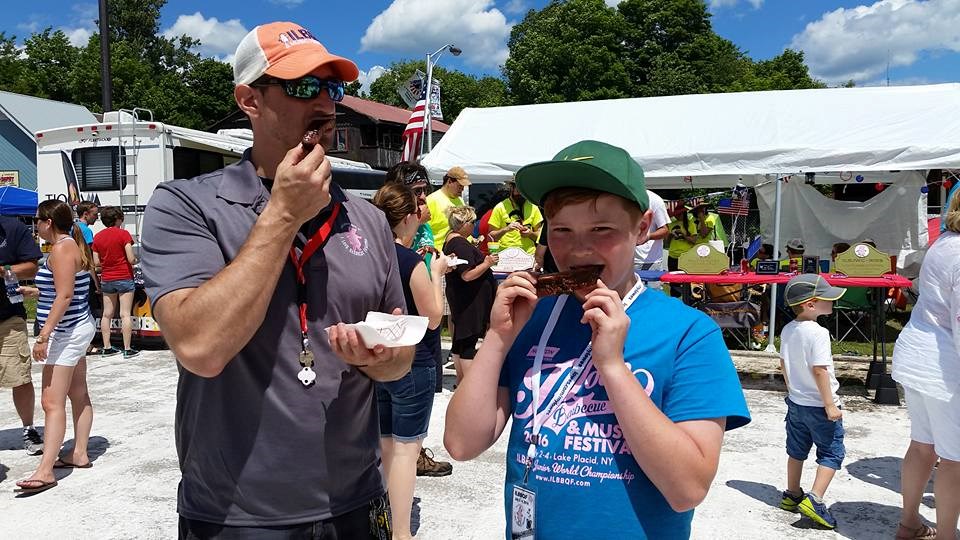 I Love BBQ and Music Festival
Lake Placid, NY – July 7-9
Most of the time, USA Luge is known as being the organization that recruits and trains athletes for international ice sledding competitions like the Winter Olympics. But one weekend a year, it makes local newspaper headlines for putting on one heck of a BBQ festival. The three-day I Love BBQ and Music Festival features competitions for best-in-class ribs, brisket, chicken, New York strip steak, hot sauce and even pizza and tacos. The weekend also includes a junior world championships competition where a young culinary star can win a scholarship to nearby Paul Smiths College. Unlike most BBQ festivals, this one is alcohol-free. But that doesn't mean it lacks in the fun department. USA Luge puts together a diverse lineup of live music and even brings in the Krusher BMX stunt team to perform high-flying maneuvers.
Why it's worthwhile: It's hosted on golden ground! The site, a speed skating oval, was where Eric Heiden won five gold medals at the 1980 Winter Olympics.
Nearest KOA: Lake Placid/ Whiteface Mountain KOA Holiday is located 11 miles from downtown Lake Placid. Open year-round, it's a great home base for skiing and hiking in the Adirondacks.
---

Beer, Bourbon & BBQ Festival
Virginia Beach – August 12
The libation combinations at this East Coast festival are endless. Attendees can choose to pair their 'cues with 100 bourbons and brews on tap. Only in its second year, it's an exciting time for the Beer, Bourbon & BBQ Festival which is trying to distinguish itself from other events with highlights like a Tasting Theater and a Shrine of Swine. Event organizers bill the latter as "whole hog Pork Worship at its finest…a new pig every hour, on the hour." Regular admission starts at $35 for four hours of tasting while VIP admission is $49 and includes an additional two hours of tasting. Both fees include souvenir tasting glasses and live entertainment.
Why it's worthwhile: It's family-friendly too! This event is held at the Hunt Club Farm, a family-owned and operated 28-acre farm with loveable livestock and pets like goats, turkeys, llamas, donkeys, pigs and ponies.
Nearest KOA: Three miles from Hunt Club Farm, Virginia Beach KOA Holiday's welcomes campers. Less than another three miles away, campers can find Virginia Beach's famous boardwalk fronting one of the most popular beaches along the Atlantic.
---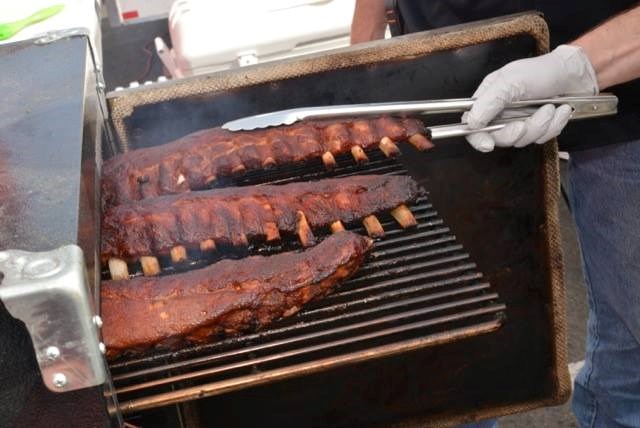 6th Annual BBQ Blues & Brews on the Bay
North Bend, Ore. – May 26-28
This West Coast festival is for those who want heaps of BBQ but don't want to share it with huge crowds. Last year's record attendance was 9,000. Still, the event raised nearly $10,000 for local charities. It has a small town, community-minded feel, and it's also one of the most affordable festivals on the circuit. For just a $2 entry fee, attendees have access to BBQ samples from more than 45 competitors, many of whom also compete in a separate mac n' cheese challenge. The food may be front and center, but true to its name, BBQ Blues & Brews on the Bay also boasts live music all weekend and more than 30 craft brews, also competing for top titles.
Why it's worthwhile: You can take a BBQ judging class and in less than four hours, become a certified KCBS (Kansas City Barbeque Society) BBQ judge.
Nearest KOA: Oregon Dunes KOA Holiday is just seven miles north of the festival. It's the only full-service private campground with ATV access to the Oregon Dunes National Recreation Area.
---

International Bar-B-Q Festival
Owensboro, KY – May 12-13
If you've never tried burgoo, this is the festival for you. There are endless opportunities to sample Kentucky's official state dish—a spicy stew of at least three different meats and vegetables—at Owensboro's annual International Bar-B-Q Festival. In addition to cooking competitions, the weekend also features eating competitions. Participants who dare go up against Joey Chestnut—ranked #1 in the world of competitive eating—can battle it out on stage to see how many slices of pie and mutton sandwiches they can put away in a matter of minutes. An official from Guinness World Records will even be on hand in case the previous world record is broken. Attendees can also compete in fitness events: there's a 5k fun run, keg toss and a bench press and deadlift competition.
Why it's worthwhile: The International Bar-B-Q's media coverage speaks volumes. It's been featured by Inside Edition, Discovery Channel and Southern Living. Its numbers are also impressive; the 80,000+ attendees eat their way through 1,500 gallons of burgoo, 5,000 chickens and 10 tons of mutton.
Nearest KOA: About 70 miles south of Owensboro, Bowling Green KOA Holiday is the perfect home base for exploring southern Kentucky. Bowling Green is home to the National Corvette Museum and a General Motors plant offering guided tours of its assembly line.
---