8 Fun Distilleries To Grab a Drink on Your Next Road Trip
Across the U.S., distilleries stand out as an apt road trip stopover for their unique connection to the land and local ingredients. Like breweries and wineries, these are places that maximize local terroir for spirits like whiskey, rum, gin, and vodka, with each bottle tasting uniquely reminiscent of the locale. While criss-crossing the country on the road, distilleries are prime pit stops for a little relaxation with a side of spirits. From America's first sotol distillery to a quintessential mountain town oasis, these are 8 distilleries you need to visit on your next road trip.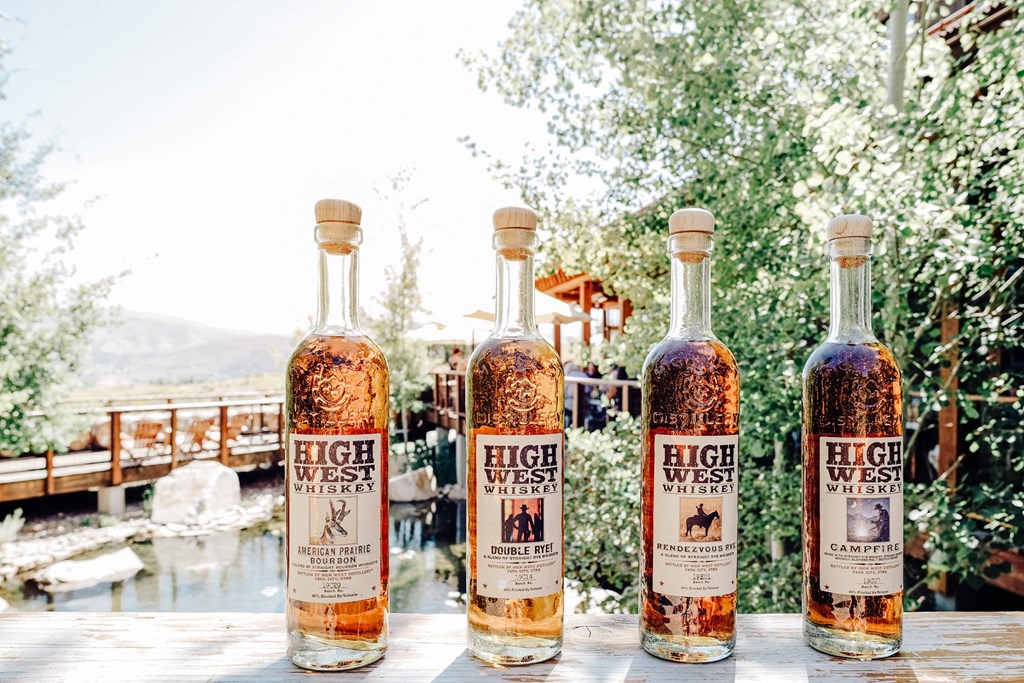 1. High West Distillery, Park City, UT
You know a distillery is legit when it's literally founded by a biochemist who pivoted careers after an inspiring trip to Kentucky bourbon country. High West Distillery is indeed legit, hallowed as a potable pioneer in an infamously dry state, and revered for its high-quality spirits and cozy confines in downtown Park City. It was Utah's first legal distillery when it opened in 2006, courtesy of David Perkins who transformed a former stable into the comfiest saloon you'll ever see. High West is known for its smooth-as-silk whiskey, which are ideally consumed in classic cocktails right alongside the distillery's 250-gallon still. Come in winter and ski right up to the bar — High West was the first distillery in the world to offer ski-in access!
Nearby KOAs:
Salt Lake City KOA Holiday
Springville / Provo KOA Journey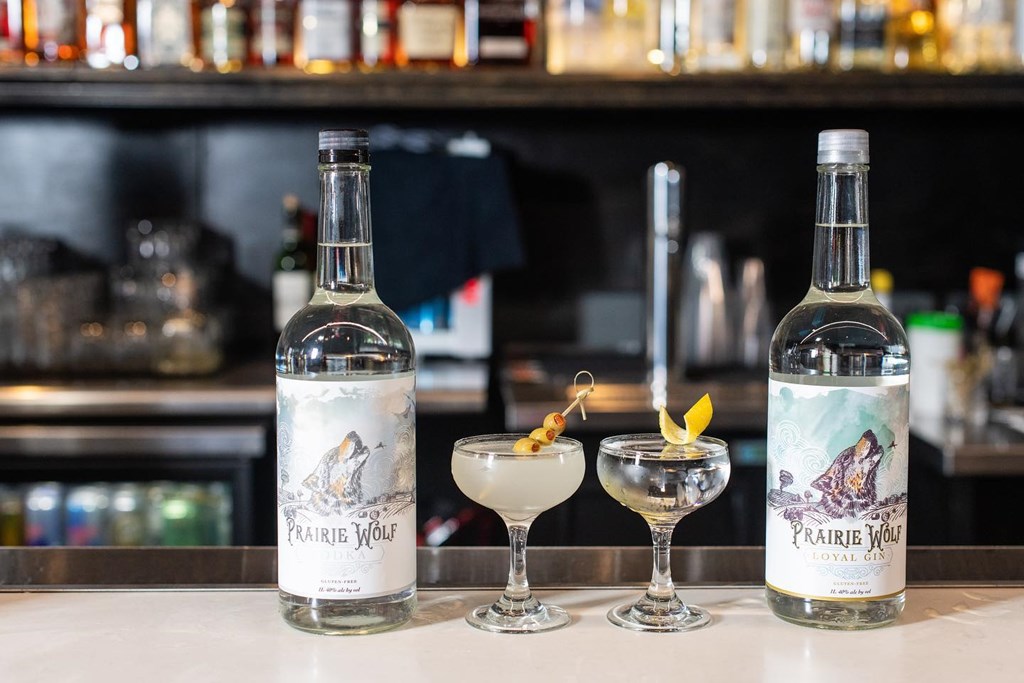 2. WanderFolk Spirits, Guthrie, OK
Oklahoma's first distillery has been rebranded and reborn — and they've added a stunning new cocktail bar along with it. What was once Prairie Wolf Spirits is now WanderFolk Spirits, a distillery that oversees the original Prairie Wolf spirit line, along with some crafty new creations displayed in stunning bottles. These include Garden Club Gin, Garden Club Vodka, and Garden Club Spiced Vodka, along with Same Old Moses Bourbon, each one exhibiting delicate notes of spice and impressively smooth and sippable profiles. While the small-but-growing distillery in Guthrie's historic downtown (an easy 25 minutes north of downtown Oklahoma City) is not open to the public, they added an adjoining cocktail bar called Mack & Ike's, a gorgeous game-changer of a modern saloon in a timeworn space that'll make you feel transported back to the early-1900s.
Nearby KOAs:
Oklahoma City East KOA Holiday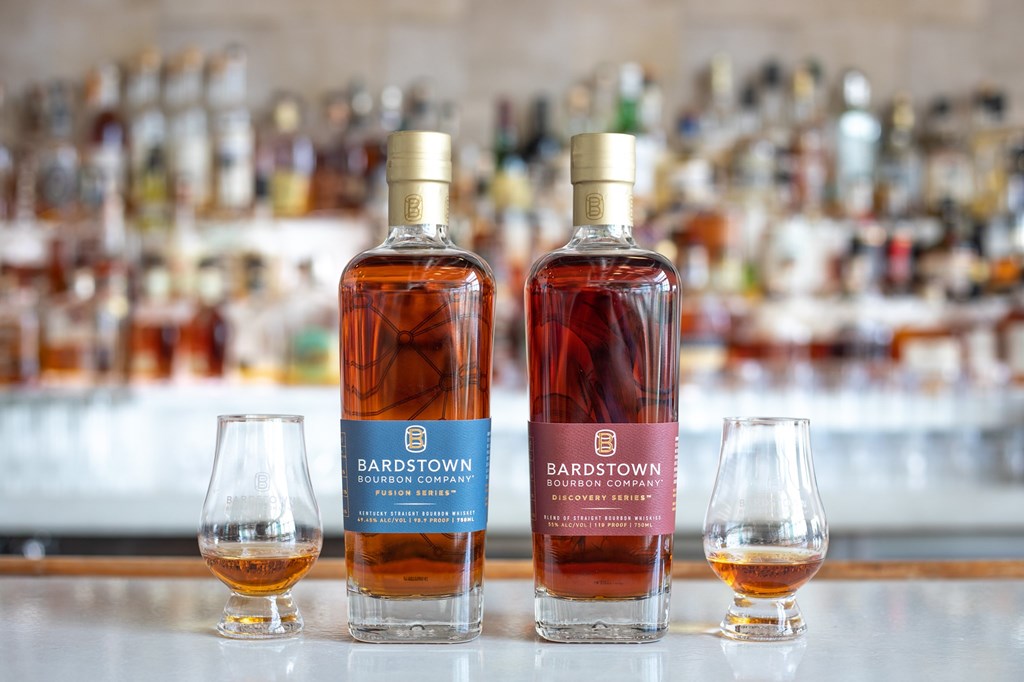 3. Bardstown Bourbon Company, Bardstown, KY
You can't talk about distilleries without diving deep into Kentucky bourbon country, a veritable Disney World of liquor. Here, sprawled across the state's rolling green hills and fertile plains, iconic institutions like Maker's Mark, Buffalo Trace, and Angels Envy make their home, but alongside these timeworn staples, newer distilleries are blossoming as well. Bardstown Bourbon Company is a sleek newcomer that's carving out its own innovative niche in this spirited arena. Stylish and modern, with a clean, artsy motif unlike anything else in the region, the distillery stands out like a gem against a pastoral farmland backdrop. Fortunately, the spirits and cocktails are just as stunning. Cozy up to the chic bar at on-site Kitchen & Bar, where spirits can be sampled in a multitude of fun and unique drinks, both classic and novel, like barrel-aged Manhattans and something called the Sip n' Slide, which combines bourbon with red wine, lemon juice, and bitters. The food is equally impressive, with a whole range of locally sourced snacks and entrees, like country ham, collard green wontons, and miso-braised pork shoulder with hot water corn cake and succotash.
Nearby KOAs:
Louisville South KOA Holiday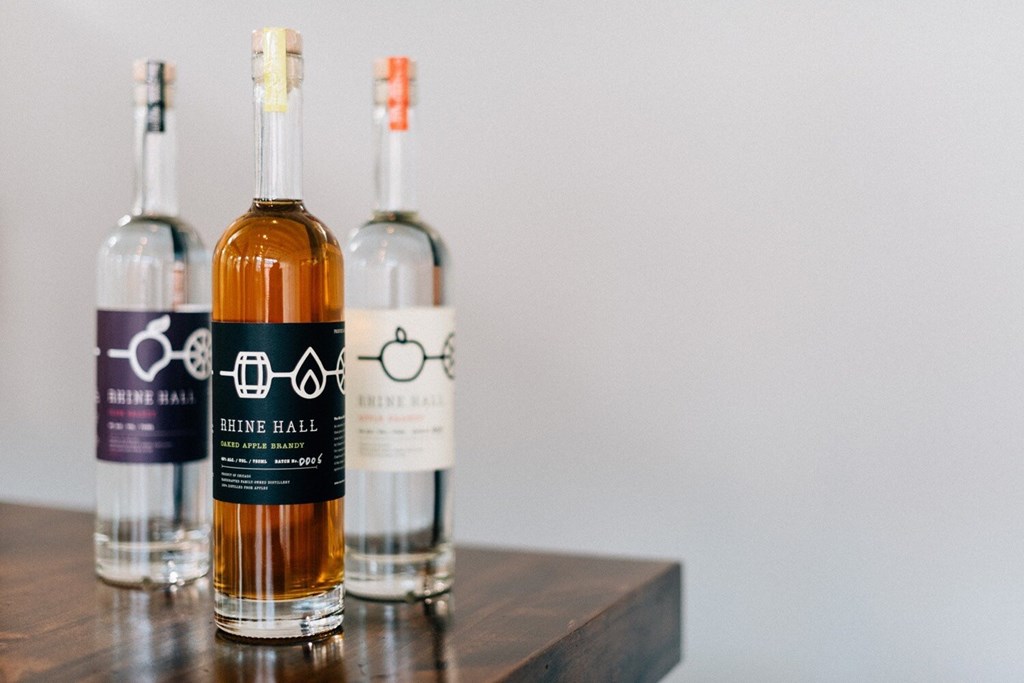 4. Rhine Hall, Chicago
Brandy takes the spotlight at Chicago's nondescript Rhine Hall Distillery, an rustic-chic alcove tucked amidst a series of warehouses in the city's West Town neighborhood. The family-run distillery is intimate and relaxed, with a small bar perched in front of a set of soaring windows that provide a front-row glimpse into the distillation action. While most brandies are traditionally made with apples, Rhine Hall colors outside the lines with a whole roster of inventive flavors and fruit brandies, like plum, pear, mango, and even banana brandy. You can sample the wares on a public tour of the facility, or in a cocktail (or two) in the tasting room. For those looking to dive even deeper into the world of brandy, Rhine Hall is also working on implementing private in-person cocktail classes.
Nearby KOAs:
Chicago Northwest KOA Holiday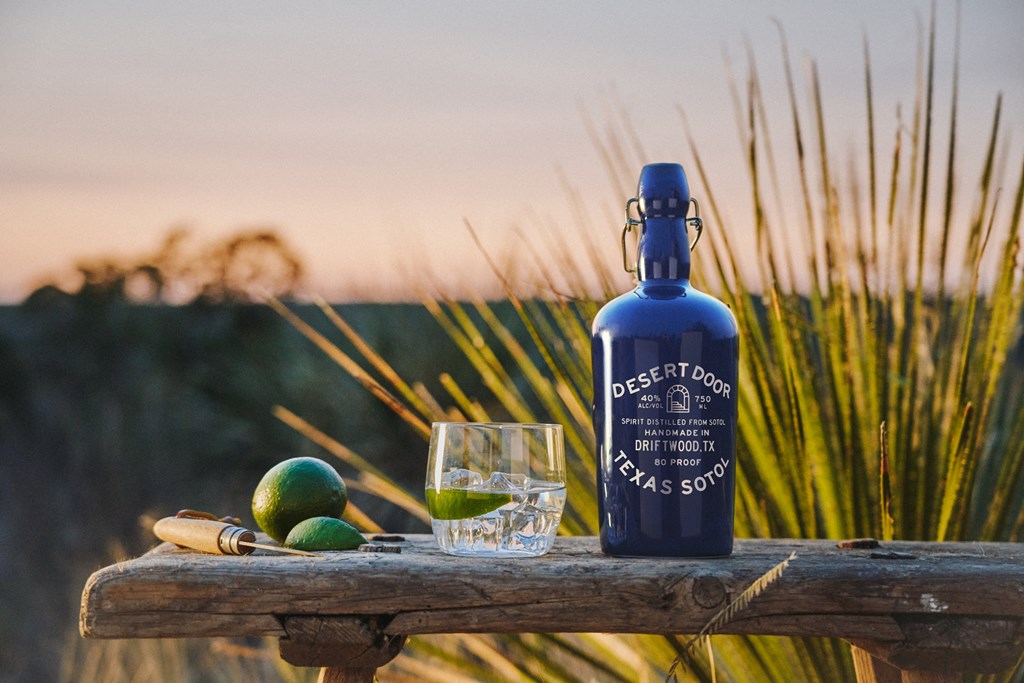 5. Desert Door, Driftwood, TX
As far as Mexican spirits go, tequila has reigned supreme for a long time, and mezcal has been heating up the distillery scene in recent years too. But the lesser-known sotol is making a name for itself as well, at places like Desert Door in Texas Hill Country just outside of Austin. Billed as the first sotol distillery outside of Mexico, Desert Door specializes in a spirit that may look like agave, but is entirely its own thing. The plant it's distilled from is called desert spoon, native to northern Mexico, and southwestern portions of the U.S. The heart of the plant is cooked and fermented, resulting in a distinct flavor and aroma indicative of anise and pine, with a wisp of mezcal-like smokiness. Try it for yourself at the distillery, a desert-chic haunt with stunning decor, a large dog-friendly patio, and sotol-filled cocktails like margaritas and quenching palomas.
Nearby KOAs:
Austin East KOA Holiday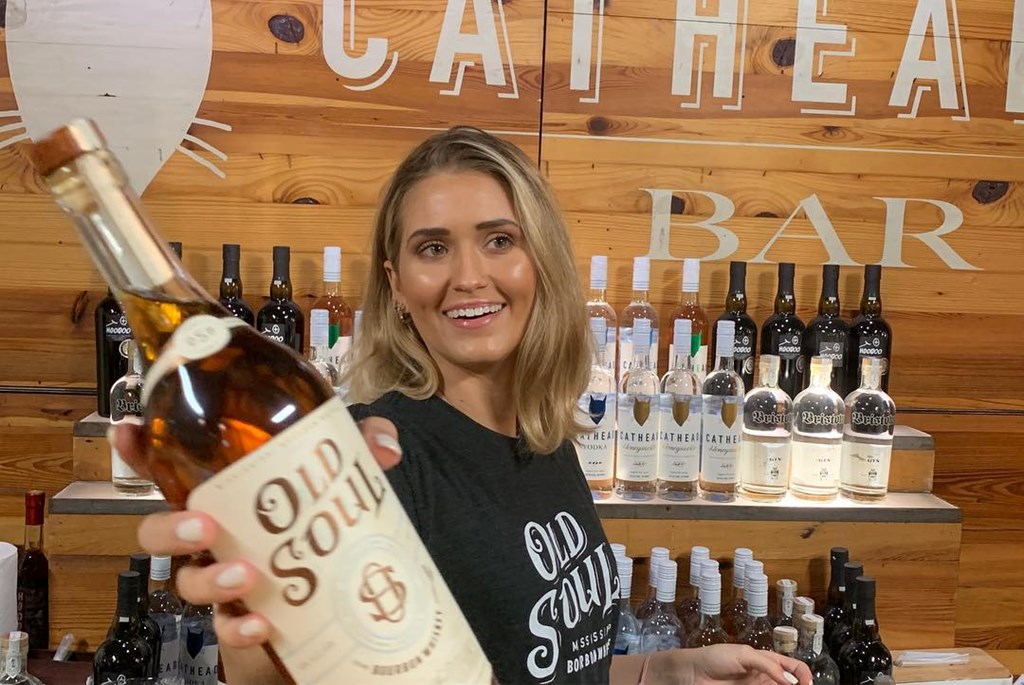 6. Cathead Distillery, Jackson, MS
Mississippi is making up for lost time. After the state became the last to repeal Prohibition in 1966, companies like Cathead Distillery are proving that it was worth the wait. Located in Jackson, Cathead became the first distillery in Mississippi, and it's remained one of the most renowned and beloved ever since — for good reason. Named after the nickname local blues musicians gave each other as compliments, Cathead is a deeply rooted homage to the state. Not only do they infuse vodka with local pecans and honeysuckle, but the distillery also donates proceeds to local musical charities. In addition to vodka, the distillery's bread and butter, they also produce a wholly unique chicory spirit called Hoodoo, all of which can be sipped on a distillery tour or at the bar.
Nearby KOAs:
Hattiesburg / Okatoma River KOA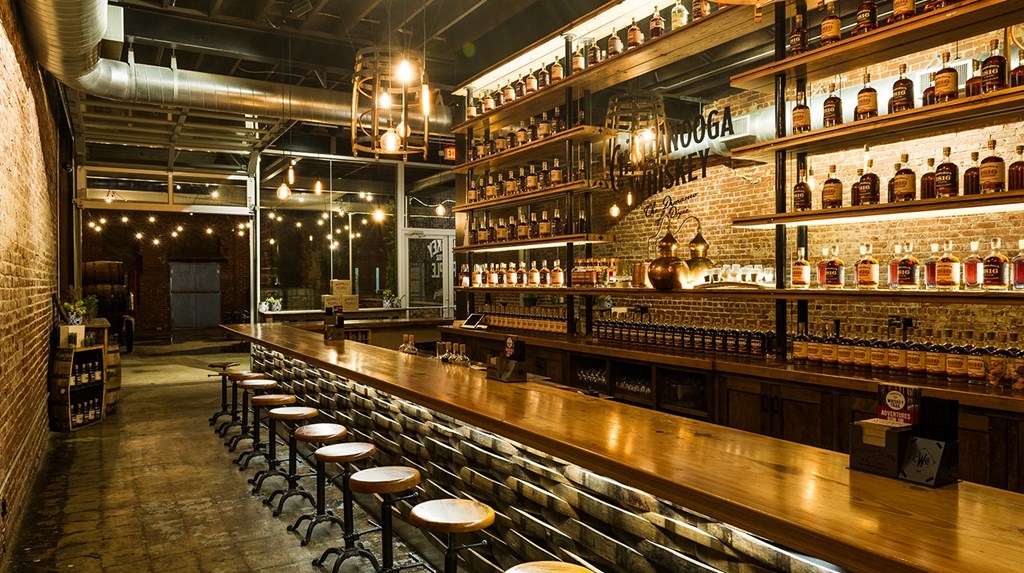 7. Chattanooga Whiskey Experimental Distillery, Chattanooga
On the southeastern edge of Tennessee, Chattanooga is a lush riverside city as renowned for its whiskey as it is its Choo Choo and MoonPies. Chattanooga Whiskey is a local institution that became the city's first distillery in over a century when it opened in 2015. The downtown distillery today is a treasure trove for whiskey-lovers, where the dark wood bar matches the dark spirits. At any given time, the distillery is aging over 100 different whiskey barrels in its cellar, some of which can be sampled on a tour or as part of a whiskey flight tasting. There's also a whiskey cocktail lounge, for a more traditional and comfortable drink experience.
Nearby KOAs:
Lookout Mountain / Chattanooga West KOA Holiday
Chattanooga North / Cleveland KOA Journey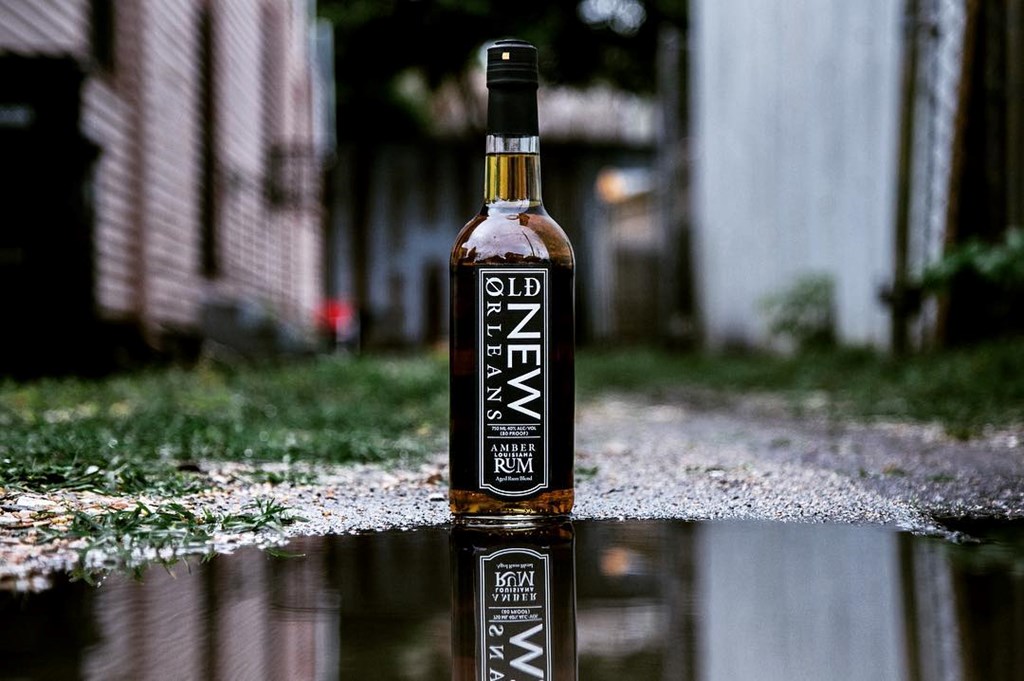 8. Old New Orleans Rum, New Orleans
Rum and the Caribbean go hand-in-hand, which makes sense why New Orleans, one of the foremost shipping ports for Caribbean imports, would be one of the seminal rum distilleries in the U.S. The oldest continuously operating rum distillery in the country, Old New Orleans Rum is all about the tried-and-true recipes using local ingredients, like Louisiana molasses, sugarcane, and chicory. Stop by the warehouse distillery for an informative (and tasty) tour, which includes sips of staple flavors like the molasses-rich Crystal rum or the fragrant Cajun Spice.
Nearby KOAs:
New Orleans KOA Holiday
---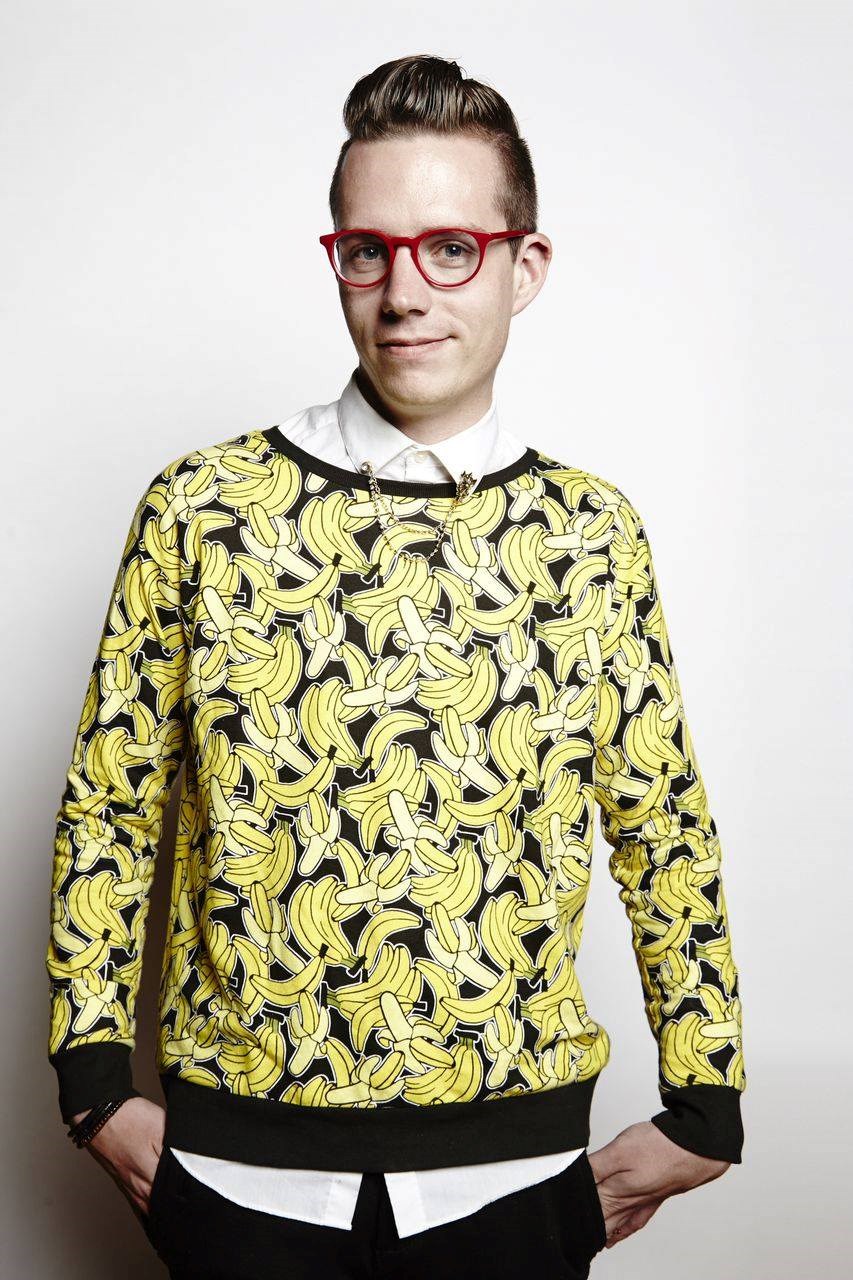 Born and raised in New Hampshire, Matt Kirouac grew up with a love for camping and the outdoors. Though he's lived in Chicago since 2006, he's always on the lookout for new adventures. He writes about travel and food for outlets like TripExpert, Money Inc, Upventur, DiningOut, Food Fanatics magazine, Plate Magazine and Zagat, and he currently serves as Chicago editor for What Should We Do?! He's the author of The Hunt Guides: Chicago (2016) and Unique Eats & Eateries of Chicago (2017).
---