Nothing beats holiday cheer and all the fun that surrounds this time of year, but it sure can leave you feeling exhausted.
Between all the food, friends, family, fa la laing, and fun, it seems like there is little to no time to sit back and relax — take a few breaths, enjoy the simple things.
So, once the holidays have passed, we think a vacation is in order.
And when we say "vacation," we mean a place that will give you just the right amount of fun, with plenty of time to recharge.
Here, the best places to escape to post-holidays that will give you all the relaxation you've been looking for.
Here's Where to Relax After the Holidays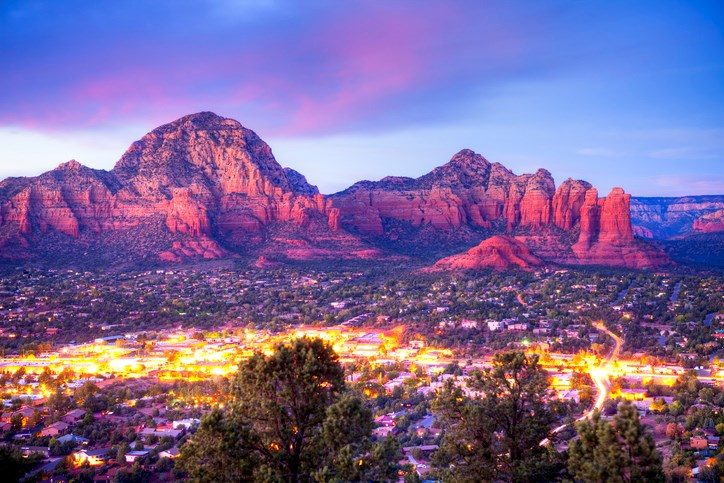 1. Sedona, Arizona
"Zen" is the name of the game here in Sedona, so if you're looking to unplug and unwind, this place is going to be perfect.
Sedona attracts visitors of all kinds, and many people come here seeking something spiritual. Upon arriving, you will understand why. The landscape of Sedona looks as if you've stepped foot in another world — a world full of stunning, towering red rocks that make for the most lovely sunsets, and the most picturesque photos your camera may ever see.
Whether you're into the big alternative medicine/vortex/healing aspects of Sedona, this little town has much to offer.
If you are looking to stay low and relax, this quiet town will do just that for you. But, if you want some activity, that option is available as well.
Sedona is known for its hiking, and there are countless trails to explore for all levels of hikers. And, if you're not in the mood to hike, hop on one of the Pink Jeep Tours and explore the scenery that way.
This is a fairly sleepy town, so be sure to get your activities in during the daytime — once the night rolls around, you'll be hard-pressed to find much to do here (though looking at the stars in this part of the country is something we could do for hours).
KOAs nearby:
Flagstaff KOA
Williams / Exit 167 / Circle Pines KOA Holiday
Grand Canyon / Williams KOA Journey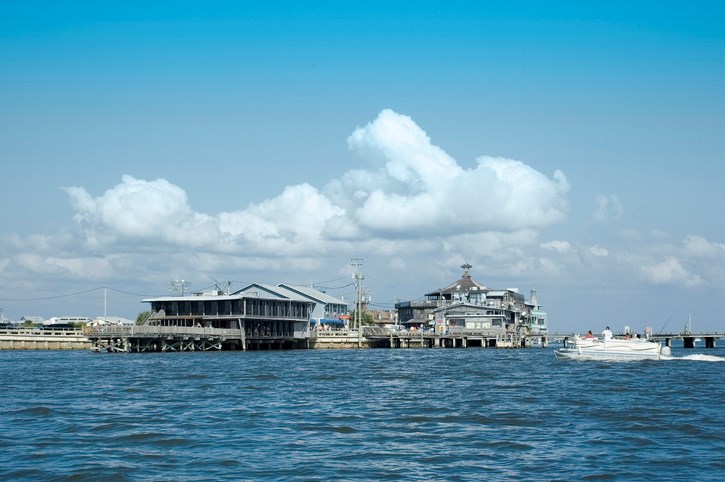 2. Cedar Key, Florida
When many people think Florida they envision Miami, but the Florida we are talking about here is nowhere near Miami — both in actual location and in the type of vacation you'll have here.
Cedar Key is an under-the-radar spot in Florida, meaning it is the ideal place to escape to for some peace and quiet. The population of this town is a whopping 700 people, and a trip here will have you feeling like you've gone back in time to Old Florida. Think weathered buildings with just the right amount of small-town charm.
Speaking of Old Florida, this little town is full of history, and you can learn all about it at the town's museums (there are two of them, in case you were wondering).
You'll likely find yourself kayaking as a way to get around here, as Cedar Key is part of an archipelago that is littered with tiny nearby islands.
In Cedar Key, golf carts are used a great deal to get around — I mean, why not when you've got a town that's so small?
While here, you'll likely want to try your hand at fishing. Not only is there not much else to do here, but your chances of catching some good fish are high. And the clams — this is a hotspot for this little delicacy. In fact, Cedar Key is a massive nationwide producer of clams, so be sure to try some of their famous clams while you're here.
KOAs nearby:
Perry KOA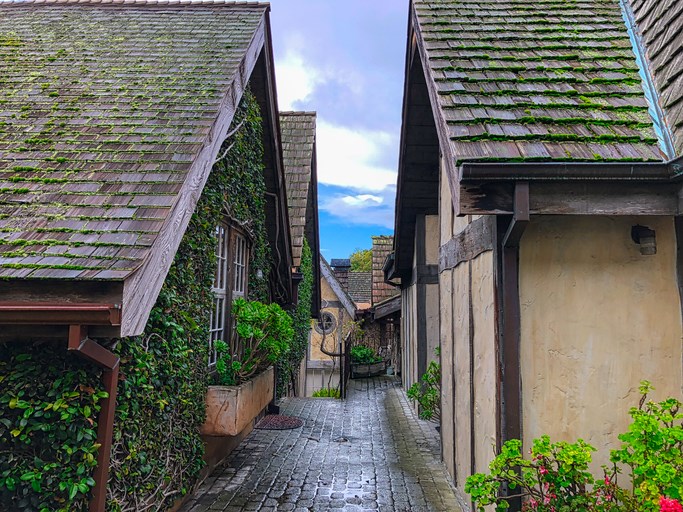 3. Carmel-by-the-Sea, California
What was once an artist's colony is now a destination for travelers looking to relax, shop, and drink some seriously good wine.
The town still clings to much of its original charm, however, and you'll find that the shops and homes in this town have no numbers or street addresses. Which means the mailman can't deliver mail! Residents head to the post office to pick up their letters and packages, and many cottages and buildings are referred to by a name rather than your typical address.
Another thing you'll quickly notice (and possibly love) about Carmel is that there are no chain restaurants or fast food joints. Instead, you'll find local eateries here that offer some of the best food you've ever had, and the perfect wines to pair with it.
A walk around the town doesn't cover much distance, but you'll find yourself spending a great deal of time doing it. There are many eclectic shops offering great local arts, crafts, and clothing. And hopefully you'll find time to pop into a tasting room or two to try out the area's famous wines.
And you wouldn't dare visit this area without taking a trip to the beach. The ones here in Carmel are absolutely stunning with their white sand beaches with oaks, pines, and Monterey Cypress trees everywhere. Pack a picnic and spend a few hours taking in the scenery.
When you're feeling ready to hop in your car and do some exploring, we suggest the 17-Mile Drive. This stretch of land takes you from Pacific Grove on the Monterey Peninsula through to Pebble Beach. This iconic drive takes you on a winding road that hugs the coastline, with dramatic cliffs plunging below. Take advantage of the points of interest to get out and enjoy the view with all of your attention, and to snap a photo or two. Along the way you'll spot the Lone Cypress, a 250 year-old beauty that is one of the most photographed trees in North America.
KOAs nearby:
Moss Landing KOA Express
Salinas / Monterey KOA
Santa Cruz / Monterey Bay KOA Holiday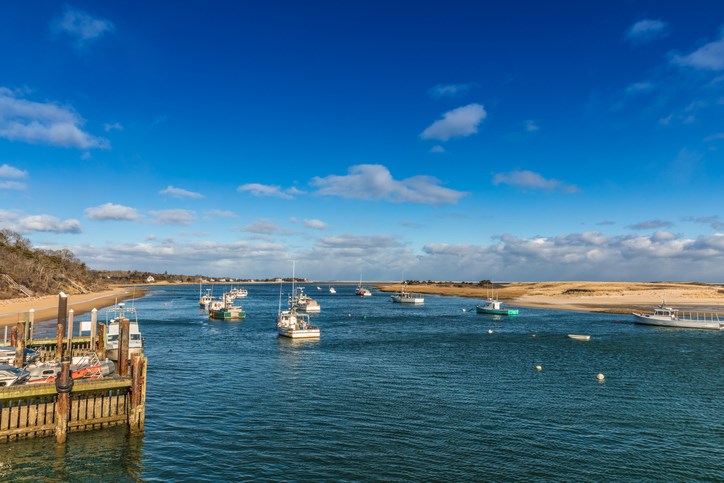 4. Chatham, Massachusetts
There are other areas of New England that get a lot of attention when it comes to visitors, but when you're looking for a relaxing retreat, we suggest heading to Chatham for some east-coast charm.
Chatham is home to people who want to protect its rich history, thus it being one of the largest concentrations of Cape Cod-style buildings in all of New England. 85% of Chatham's downtown historic buildings are protected by the Old Village National Historic District from being torn down, and from having renovations that alter them too much. Thanks to this protection, Chatham is a beautiful town full of history you can see.
A historic spot we recommend checking out for the best views of the area is the Chatham Light. This lighthouse dates back to the late 1800s and provides sweeping views of the iconic seashore.
While here in Chatham, keep your eye out for birds. There are a number of different species of birds you'll find at the Monomoy National Wildlife Refuge, including the American oystercatcher.
Speaking of oysters, the seafood caught locally here in Chatham is something you must try during your visit. You'll find cod, haddock, skate and more. The restaurants around town offer great seafood from all over, but we love something that lets us try the local catch.
Another fun activity to partake in while in Chatham is whale watching. There are a number of boats that head out on excursions to see these incredible animals in the wild, and you may get lucky enough to see dolphins and seals along the way! This area is home to a great deal of sharks, so if you're feeling more adventurous and wanting a closer look at these massive oceanic predators, then look to the Atlantic White Shark Conservancy to see what you can get into with them.
KOAs nearby:
Boston / Cape Cod KOA Holiday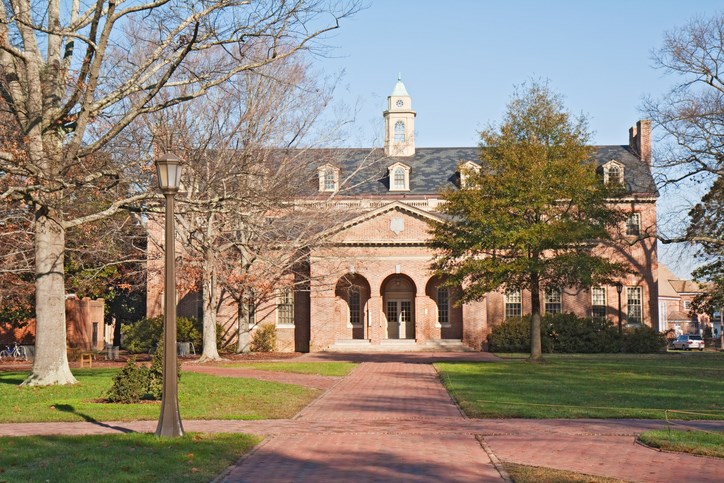 5. Williamsburg, Virginia
If history is your thing, then you are going to love a relaxing trip to Williamsburg.
This town is home to one of the largest comprehensive living-history museums in the whole world, Colonial Williamsburg, making it a great destination to take kids to learn about history.
Colonial Williamsburg was the capital of the colony, and some of the original buildings from that time still stand today. For those that are not original, they have been rebuilt to reflect how they once stood and when here, you will feel as if you've transported back in time.
This part of Williamsburg boasts daily reenactments of trials, political meetings, and more. You can also partake in carriage rides and tours of various parts of town. You need a ticket to access some parts of town, but there is much to enjoy without a ticket as well.
Even if you aren't a huge history buff, there is a lot to enjoy here in Williamsburg. There are also two great art museums as well as a Busch Gardens theme park to get your fun on. Busch Gardens has roller coasters, but also a zoo and a playground for a more laid-back approach to a theme park.
KOAs nearby:
Cape Charles / Chesapeake Bay KOA Resort
Virginia Beach KOA Holiday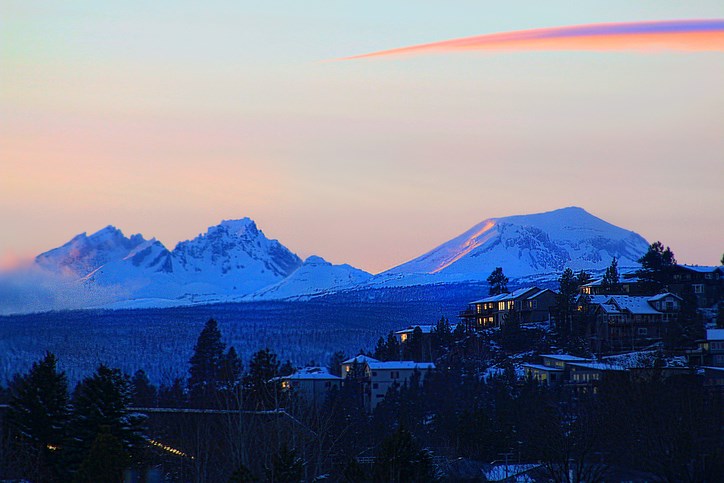 6. Bend, Oregon
Though the Pacific Northwest isn't a favorite spot for everyone in the winter, there is one part of this area that is a rare gem of sunny beauty in the winter: Bend, Oregon. In fact, Bend gets 300 days of sunshine a year.
This city is a haven for lovers of the outdoors — year-round there is fun to be had in nature here. And the 80,000 inhabitants of Bend are here for that reason — to enjoy the splendors of Mother Nature.
Oh yeah, and to drink beer. There are 18 breweries in this city, along with four wineries and three cideries. Bend people do not mess around with their drinks.
Bend is home to Mount Bachelor, so if skiing or snowboarding is your thing, then you'll love exploring the 3,600 acres of terrain here. Or if you'd rather opt out of the workout and keep things more relaxed, we suggest driving along the Cascade Lakes national scenic byway — 66 miles of views that will literally take your breath away.
Be sure to make a stop at some of the breweries here in town, the most famous of which is Deschutes. They offer a free 45-minute brewery tour that comes with four free drinks. If that doesn't give you good vibes about this city, then we don't know what will.
KOAs nearby:
Redmond / Central Oregon KOA
Lemolo Lake / Crater Lake North KOA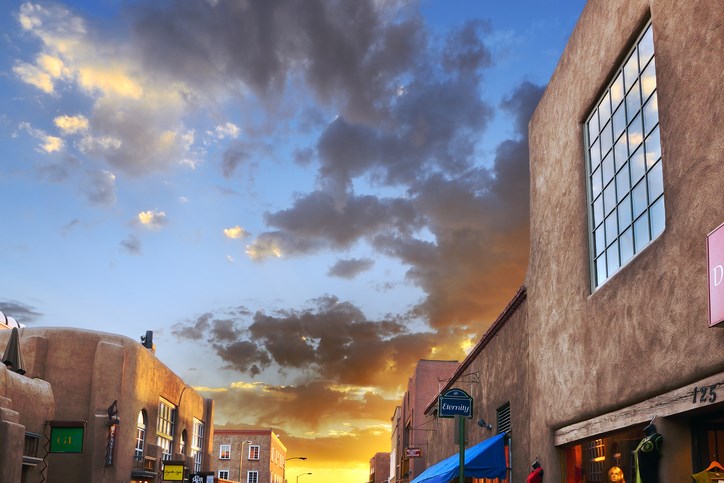 7. Santa Fe, New Mexico
Head to the remote foothills of the southern Rocky Mountains, and you'll find the artistic paradise of Santa Fe. This place also boasts 300 days of sunshine a year, meaning that a trip here anytime of the year is likely to be a break from the dreary winter other parts of the country experience.
As the second oldest city in the country, Santa Fe has everything from museums and art galleries, to great food and killer margaritas. But first, prepare yourself for the elevation. For some it may be normal, but for those who live at sea-level, the 7,000 feet may be a doozie. The key to fighting altitude sickness? Stay hydrated.
Santa Fe has been designated as a UNESCO Creative City for Crafts and Folk Art, and rightfully so with its 14 museums and over 250 galleries. Be sure to plan some time to peruse the incredible art here in this town that has more professional artists per capita than any city in the United States.
The food in Santa Fe will have you wanting to splurge on everything, and that's exactly what you should do. We also highly recommend the Margarita Trail. Available via the app, you can make your way through as many of the 31 participating bars and restaurants to try out all the margaritas of the city.
KOAs nearby:
Santa Fe KOA Journey
Las Vegas, New Mexico KOA
Albuquerque North / Bernalillo KOA Journey
Albuquerque KOA Journey
You've earned yourself a vacation after all the holiday craziness, so pick one of these spots to get away from the leftover stress where you can unwind and recuperate.
Which one sounds like its right up your alley? Share in the comments where you would like to go after the holidays.
---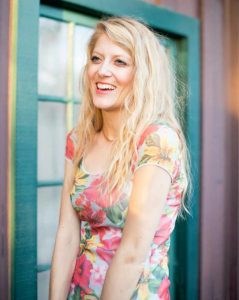 Leslie, a.k.a. Copy Girl, is a copywriter who gets butterflies from telling stories through words.
Her voice comes from a place filled with passion, dreams, and lots of sugar. "Cake over steak" is her go-to motto.
With over 10 years of experience in crafting words, and years of embarking on travels that have taken this Montana girl to some incredible places, Leslie love the adventures of both body and mind her writing takes her on.
Everywhere she goes, she takes this advice with her:
"Hold on to your divine blush, your innate rosy magic, or end up brown." – Tom Robbins, Jitterbug Perfume
To see what Leslie's up to in the writing world, visit her website here.
---