6 Unique Destinations to Travel to this Summer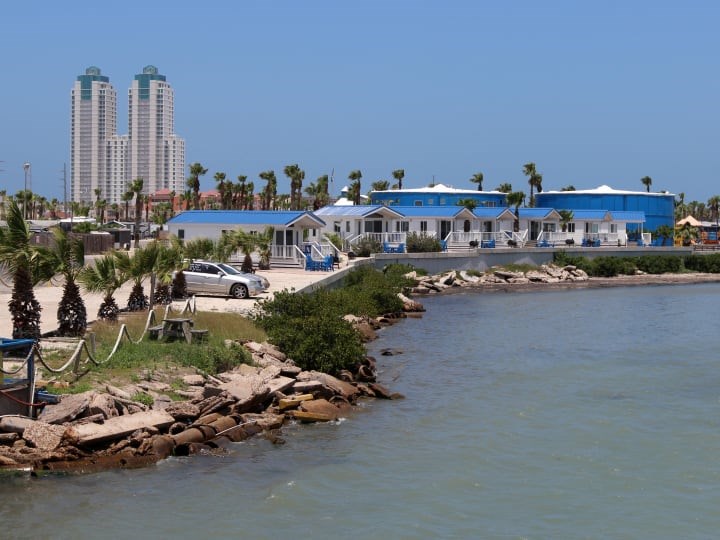 The summer offers an ideal time to shake up your usual vacation with a trip to a new-to-you U.S. destination. Want to learn more about the nation's history? See incredible natural resources and regional culture? Visit a new National Park? Each of these destinations is filled with fun things to do, and they might just introduce you and your family to a whole new part of the country. Pull out the maps, start taking notes, and get stoked for summer road trips. Here are six unique spots to inspire your summer travel this year.
1. South Padre Island, Texas
Where is it? About as far south as you can get in Texas, on the Gulf of Mexico. Highway 77 gets you there from in the north, and Highway 83 from the west. State Highway 100 leads right into town.
Why Visit : This resort town is home to beautiful (and calm) water, a temperate environment, and gorgeous beaches. South Padre Island hosts a wildlife refuge, several waterparks and amusement parks, and plenty of opportunities for bird watching, fine dining, shopping, and just relaxing on some of Texas's best beaches. And South Padre Island is RV-friendly, with multiple RV parks and camping options, along with well-planned infrastructure that makes navigating and driving easy and stress-free.
Where to Stay : Located on Laguna Madre Bay, South Padre Island KOA Holiday features top-of-the-line amenities and serves as an excellent home base for exploring the island. Choose from tent campsites, RV campsites, and fully furnished waterfront Deluxe Cabins. The kids will love the pool, as well as building sandcastles in the playground. There's even a dog park to enjoy with your pooch. Deep sea fishing, bay fishing, kiteboarding, windsurfing, and parasailing are all available nearby.
2. Crater Lake National Park, Oregon
Where is it? Oregon's only national park is located in the southwestern part of the state about an hour north of the California border, off Highway 62, making it easily accessible from northern California and major Oregon highways.
Why Visit : Crater Lake National Park must be seen to be believed. The lake reaches depths of more than 1,900 feet and is six miles across, with a deep blue color and incredible clarity. It formed due to a massive volcanic eruption 7,700 years ago, which destroyed a tall peak of the mountain. The lake was created as rain and snow filled the giant caldera that remained. You can drive or bike the Rim Drive around the lake for a 360-degree view of this natural wonder (though anyone attempting the route on two wheels should be an experienced cyclist ready for a hardcore ride). Visitors can also take a boat tour of the lake and stop at Wizard Island, where you can hike to the peak for impressive views of the alpine wonder.
Where to Stay : At the Lemolo Lake / Crater Lake North KOA, you won't find any traffic noise or intrusions from the outside world—only immersion into nature and an all-but-guaranteed way to unplug in the beautiful Oregon wilderness. Located on Lemolo Lake, the campround offers fishing, boating, kayaking, and swimming, as well as nearby waterfall and hot springs hikes. Mountain biking trails and incredible views extend just about anywhere you look. Tent Sites, RV Sites, Deluxe Cabins, and larger vacation rentals are all available here.
3. Colonial Williamsburg, Virginia
Where is it? Just northwest of Newport News, Virginia, about a two-and-a-half hour drive from Washington, D.C., and easily accessed off Highway 60.
Why Visit : Step back to the 18th century in Colonial Williamsburg, the world's largest living history museum with more than 40 sites, four historic taverns, and two art museums. You can watch tradespeople practice their craft, take a horse-drawn carriage ride, and discover an immersive experience with role-playing employees channeling characters from bygone eras, from our nation's founders to blacksmiths and everyone in between. You're also close to Yorktown, site of the final battle of the American Revolution, as well as the Busch Gardens amusement park and several excellent beaches.
Where to Stay : The Williamsburg / Busch Gardens Area KOA is a top-rated destination for family fun. The 180-acre campground is filled with kid-centric amenities: a heated pool, splash pad, two jumping pillows, and a gravity rail. Tent Sites, RV Sites, Camping Cabins, Deluxe Cabins, and yurts are all available.
4. White Mountains, New Hampshire
Where is it? Located in north central New Hampshire, the White Mountains are accessible via the scenic Kancamagus Highway.
Why Visit : You don't have to be a hiking aficionado to appreciate the spectacular natural splendor of New Hampshire's 150,000-acre White Mountain National Forest. Summer and fall are perfect times to visit, and you'll find hundreds of miles of trails that traverse ridgelines and break treeline. Get ready for quad-busting ascents and breathtaking views; those who prefer to save their legs can take the Cog to the top of Mt. Washington.
Where to Stay : Family-owned and operated for more than 40 years, the Chocorua KOA Holiday is located on motor-free Moores Pond, a sublime spot for paddling. You'll also find 150 wooded campsites, 16 cabins and vacation rentals, a camp store, beach, swimming pool, game room, and five miles of nature trails.
5. Carlsbad Caverns, New Mexico
Where is it? The national park is in southern New Mexico, just north of the Texas border. Take the long, straight-as-an-arrow U.S. 62/180 all the way from El Paso to Carlsbad.
Why Visit : Carlsbad Caverns National Park is a worthy destination any time of year, but this location is prime for an early-summer or fall trip and can be planned around the busier parks and road-trip destinations. The Chihuahuan Desert is packed with cultural and natural history, and the impressive cave system is an incredible place to explore. Take a guided tour of the caverns, or opt for one of the educational programs and viewings of the famous bats of Carlsbad Caverns.
Where to Stay : The Carlsbad KOA Holiday is located in a beautiful desert oasis near the national park. From here, you have easy access to Carlsbad Caverns, the Living Desert Zoo & Gardens State Park, Sitting Bull Falls Recreation Area, Rosewell's International UFO Museum, and White Sands National Monument. Choose from Tent Sites, RV camping sites, Camping Cabins, and Deluxe Cabins.
6. Wisconsin Dells, Wisconsin
Where is it? The Wisconsin Dells are in central Wisconsin, about an hour north of Madison. Highway 90 will take you pretty much all the way there.
Why Visit : There's no shortage of water-based activities to do in the Wisconsin Dells, also known as the Waterpark Capital of the World. Rent a paddleboard, take a Jetski tour, or relax on a lake cruise. When you aren't screaming down a waterslide or tubing breezily down a lazy river, take a quiet hike through Mirror Lake State Park. Downtown offers shopping, a variety of dining options, and local breweries. This area sees a huge influx of tourists each summer, and the parks and attractions are well set up for longer vehicles.
Where to Stay : The Wisconsin Dells KOA Holiday is just a mile from downtown, and you can easily access all the outdoor activities, including boat tours on the Wisconsin River. RV travelers will find long, level pull-through sites. Camping Cabins and Deluxe Cabins are equipped with heat and air conditioning, and tent campers will find lots of tree-covered options. Other amenities include a heated pool, splash pad, free Wi-Fi throughout the park, and outdoor family movies in the summer.
Written by Matcha for Kampgrounds of America and legally licensed through the Matcha publisher network. Please direct all licensing questions to legal@getmatcha.com.
---