5 Reasons Why Fall Camping is the Best!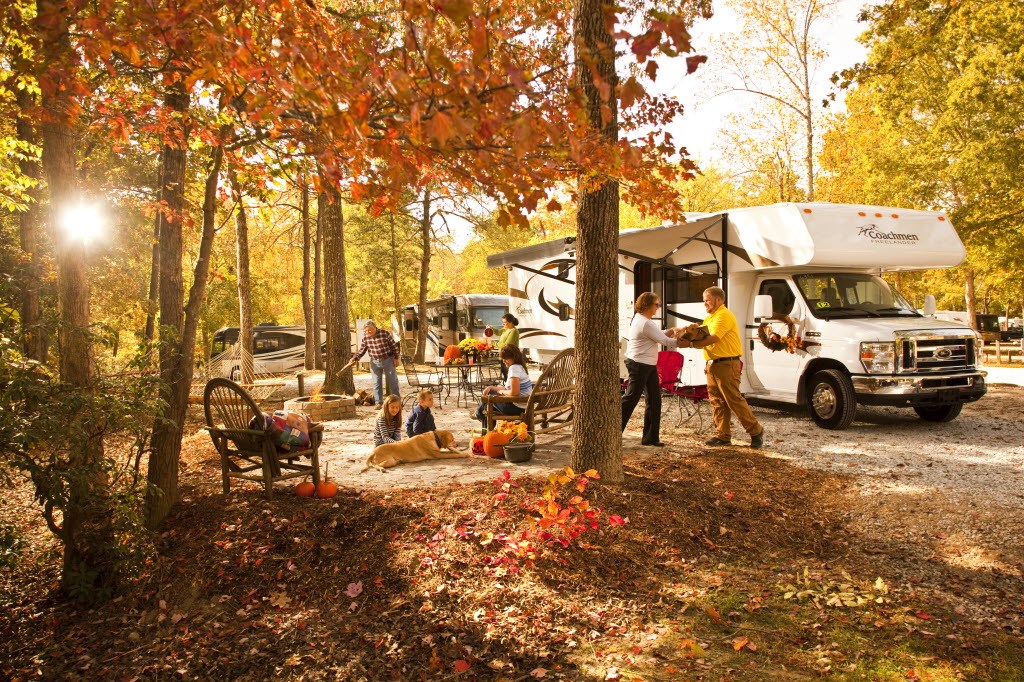 As if you needed more reasons to camp, check out some favorite things about fall.
From the moment the snow starts to melt in early spring to the first hard frost of late autumn, our family camps as much as our schedule allows. In spring we drive south, looking for the first buds on the trees and the fields filled with wildflowers. In summer we head for the beach or the mountains, spending days swimming, hiking, and kayaking.
But each year without fail, no matter how many great adventures we have packed in during the spring and summer, fall captures our hearts and wins the prize for best camping season of the year. Here are five reasons why.
1. We welcome the warm days and cool nights
While spring is often cold and rainy and summer travels can be plagued by the heat and humidity, there is nothing like the crisp, warm air of a perfect autumn day. There is also nothing like digging out those sweaters and cozying up around the campfire.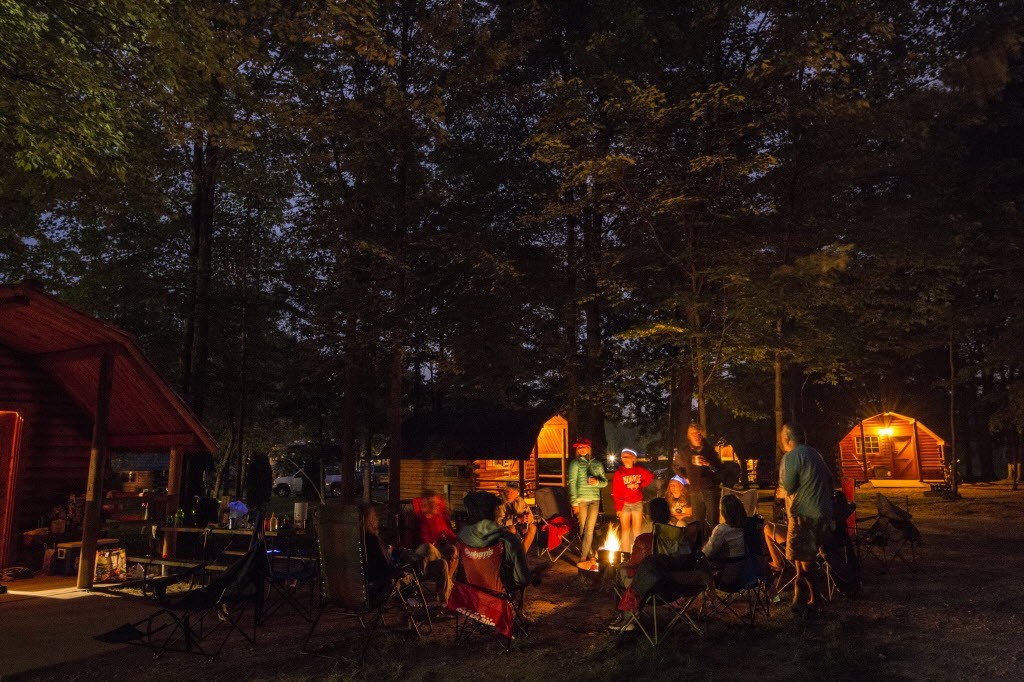 2. We cook up our favorite comfort foods
Fall invites campers to dig out their Dutch ovens and start simmering those comforting soups and stews that disappeared over the summer. Mornings begin with hot coffee and hearty breakfasts. Desserts include baked apples cooked in the campfire.  Take a peek at these festive recipes just perfect for fall.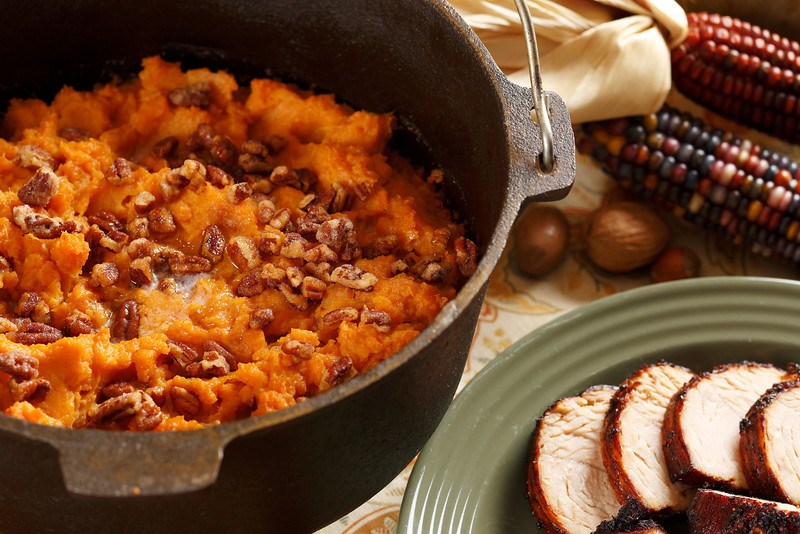 3. We say hello to harvest activities and Halloween weekends
Fall camping means apple picking, corn mazes, and hay rides. It seems no matter where we travel there are markets on the side of the road offering hot apple cider and fresh-baked pies. Many KOA campgrounds go all out with their Halloween weekends, offering kids the chance to paint pumpkins, dress up, and trick-or-treat before their friends at home.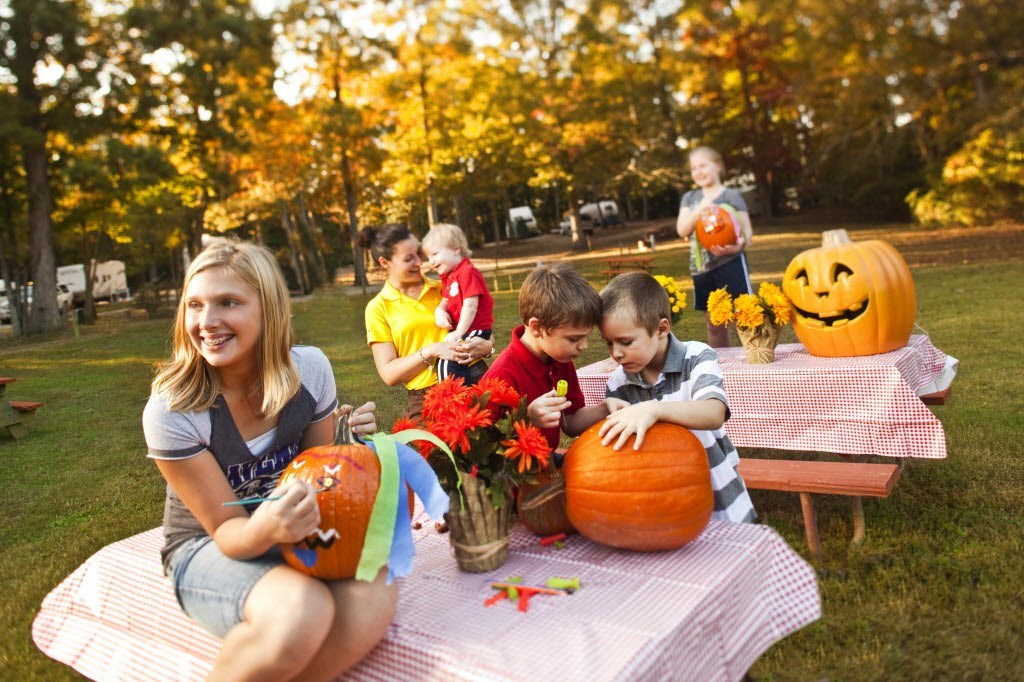 4. We say bye-bye to bugs
Swatting at mosquitoes, lighting citronella candles, and slathering on the bug repellent become a distant memory when camping in the fall. We eat dinner outside without worrying about the flies. We don't have to worry so much when our kids leave the camper door wide open for the 500th time that day.
5. We feast our eyes on the fall foliage
As the colors begin to change on the trees, the simplest landscape becomes a work of art. Long walks and drives are events themselves as the reds, oranges, and yellows brighten up the hills and woods. Even activities like canoeing and fishing feel a bit more special with the fancy foliage in the background.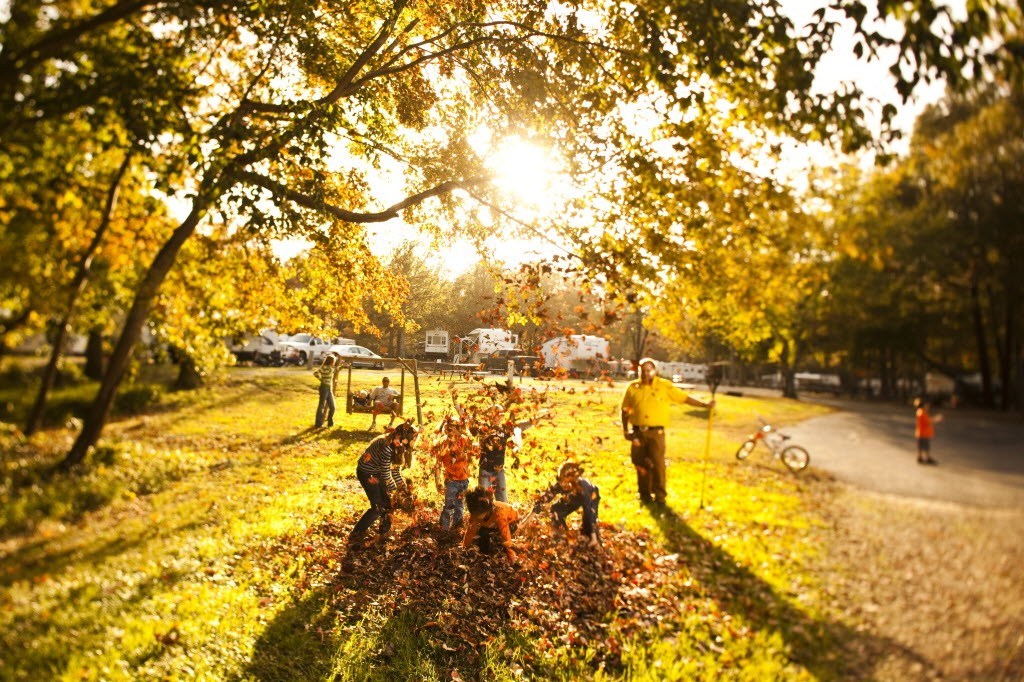 Click here for a list of KOA Fall Events.
We love traveling in our RV any time of the year, but fall gets our vote for the best camping season. Cool weather, fantastic food, fun activities, and beautiful landscapes make our fall trips the most memorable.
Now go dig out some sweaters and your favorite chili recipe. And then go book your fall camping trip. It's okay to play favorites sometimes.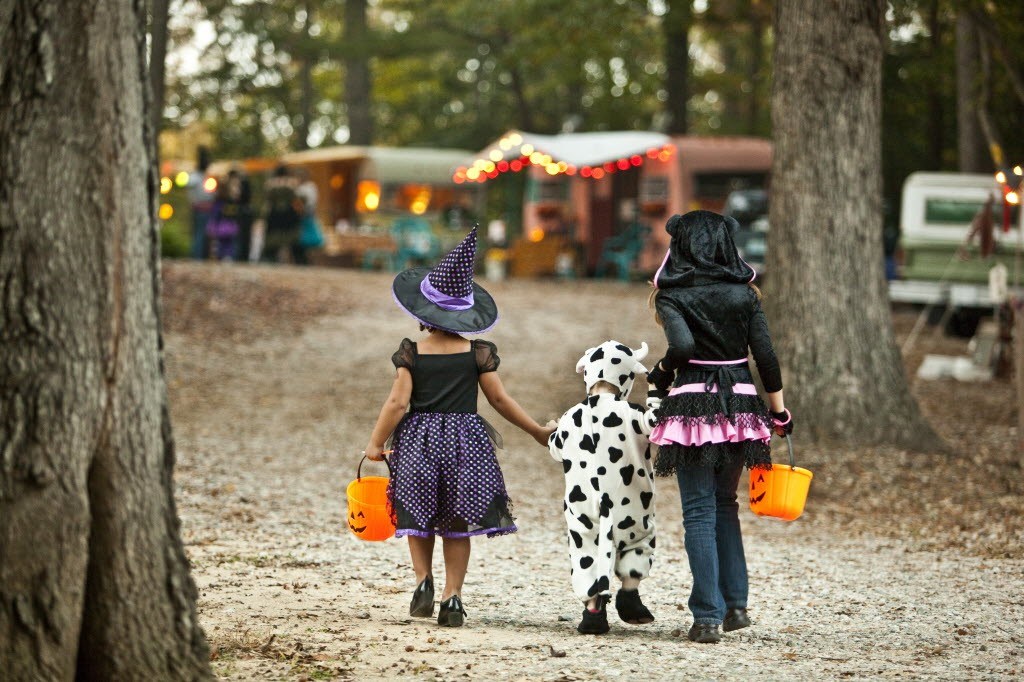 ---
Stephanie and Jeremy Puglisi are the co-hosts of RV Family Travel Atlas, a weekly podcast available in the iTunes store and on their blog.  They are also parents and educators who seek out adventure with their three young children and an RV.  You can follow their family shenanigans on Facebook, Twitter and Instagram.
---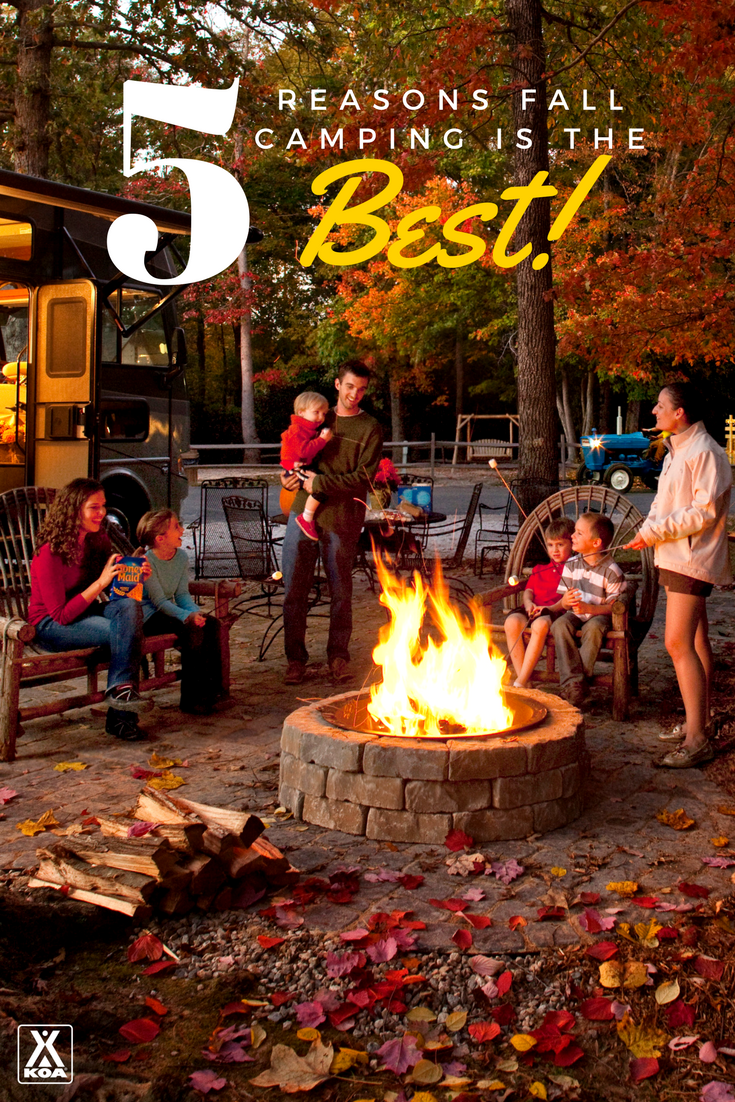 Save
Save