Scandinavians have an old saying that there's no such thing as bad weather, just bad clothing. It may be true. Still, it's no fun to tent camp in a monsoon or crash in a cabin sans AC in the middle of a heat wave. For that reason, it's nice to know about camper-friendly destinations with a minimal risk of running into extreme highs or lows or massive amounts of precipitation. There's enough to worry about when camping such as compiling the perfect packing list (and not forgetting anything on it), finding ways to save at the pump and how to keep the kids entertained. Why add weather to the list? If you need places where you know you can camp with agreeable temps and a high chance of blue skies, here are five destinations with ideal weather, year-round.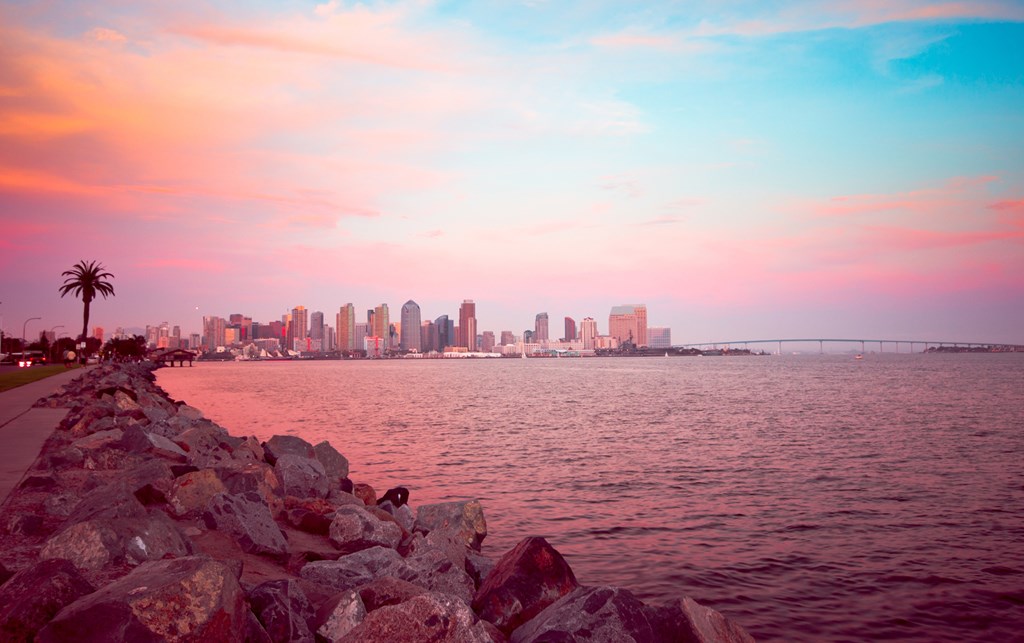 1. San Diego, California
Whether or not you agree with its nickname, "America's Finest City," it's hard to argue that San Diego doesn't have pretty decent weather, 365 days a year. On average, the daily temperature is 72°F and even the wettest month (January) only sees about 2.11 inches of rain. The city's comfortable climate is why its new bucket-list worthy outdoor music venue, The Rady Shell at Jacobs Park, is open year-round. Grab your camp chairs and some cold beverages (even the coldest month of December only gets down to the low 50°s) and catch a concert right on the bay.
Nearest KOA: San Diego Metro KOA Resort is just 10 miles from downtown San Diego and less than three miles from the San Diego Bay National Wildlife Refuge.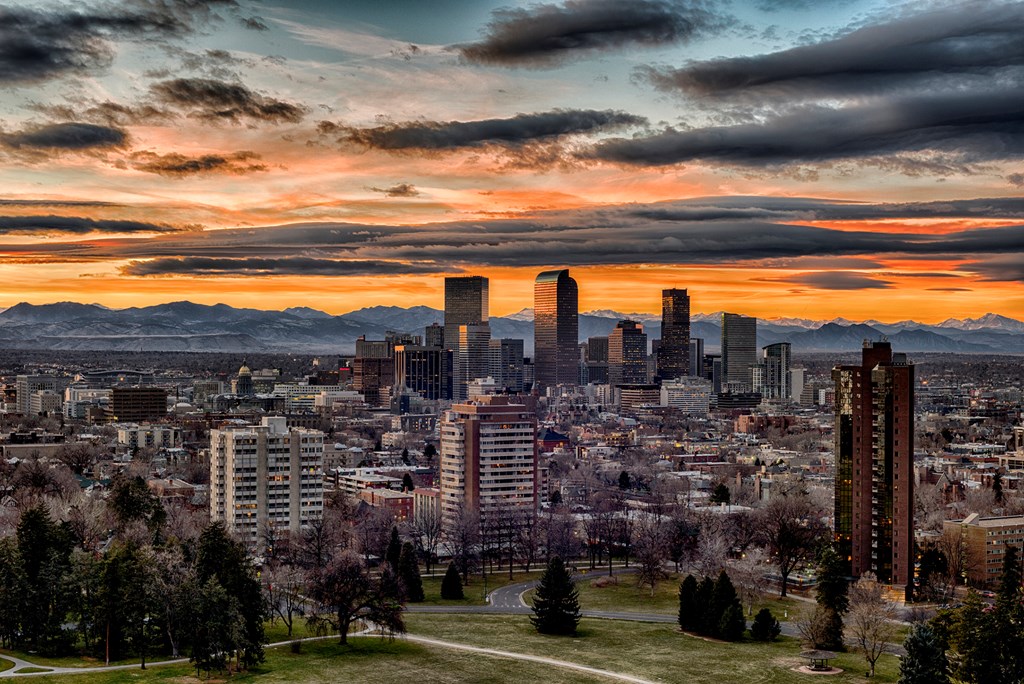 2. Denver, Colorado
Perhaps the most common misconception people have about Denver is that it's cold and covered in snow. Just because the Mile High City is at a high elevation, doesn't mean its winters aren't mild, for Colorado at least. Residents enjoy 300 days of sunshine each year, and with annual precipitation maxing out at 15 inches, you don't really need to worry about downpours or dumping snow. In fact, golf courses and restaurants with outdoor dining stay open year-round. Whatever season you visit, try to make time to check out the themed gardens at the beloved Denver Botanic Gardens.  
Nearest KOA: Choose from Denver West / Central City KOA Holiday (37 miles west of downtown Denver) if you want to be in the mountains or Denver East / Strasburg KOA Holiday (40 miles east of downtown Denver) if you're coming in from the east on I-70.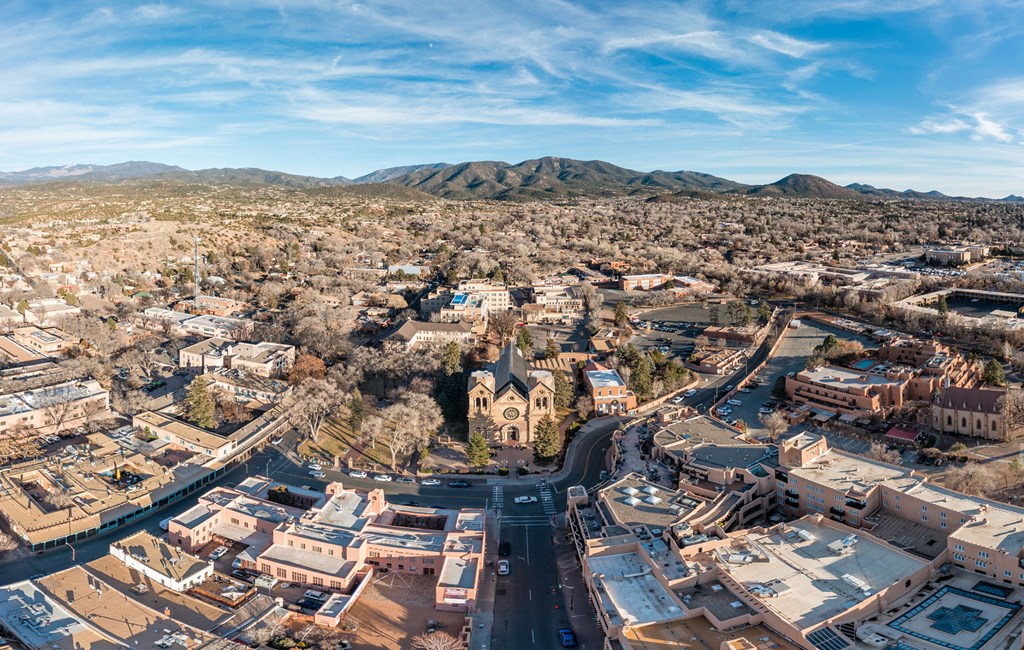 3. Santa Fe, New Mexico 
Most U.S. cities are lucky if they see 200 days of sunshine per year. Santa Fe sees, on average, 325. Despite being in the southwest, summers aren't the scorchers they are in cities like Phoenix and Las Vegas. Even in July and August the thermometer seldom reaches the 90°s. It helps that Santa Fe is at 7,198 feet (making it the highest U.S. capital city). Despite its elevation, winters aren't absolutely brutal either. Expect average daily temperatures in the 40°s and enough fresh powder (300 inches in the mountains), to get in some great runs (rent gear from Cottam's) at Ski Santa Fe. 
Nearest KOA: Welcoming campers all year, Santa Fe KOA Journey is just 14 miles south of downtown Santa Fe.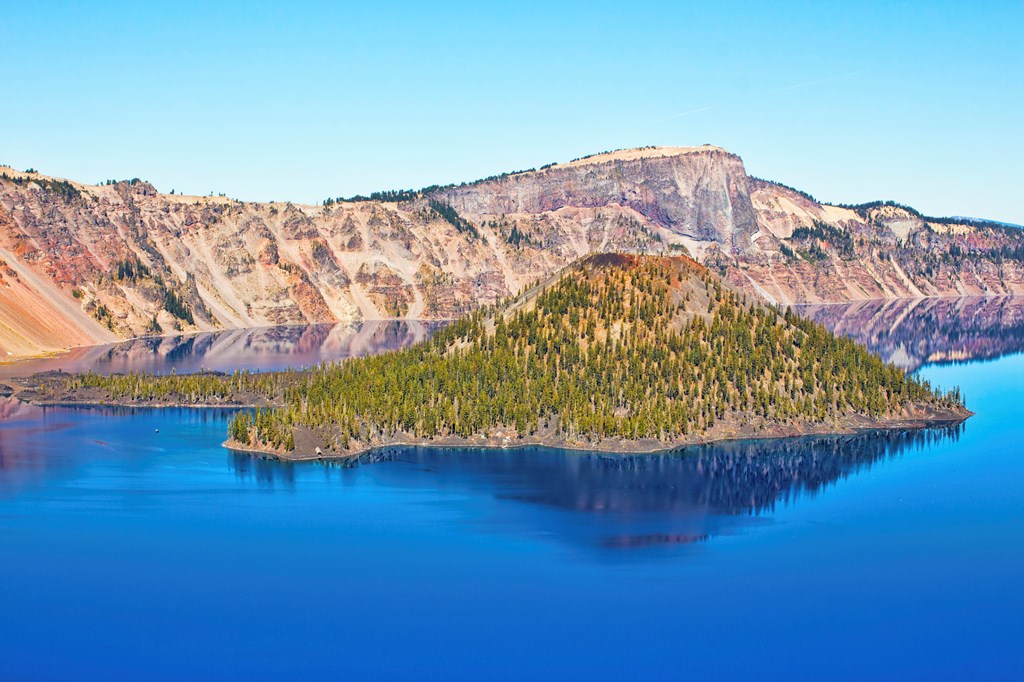 4. Klamath Falls, Oregon
This idyllic community of 22,000 claims to be the Beaver State's sunniest city. Nicknamed the "City of Sunshine," Klamath Falls receives 300 days of sun per year. Because it's located east of the Cascades, it doesn't receive the rainy, gray weather coastal Oregon is known for. Whereas Portland sees 37 inches of rain each year, Klamath Falls gets about 13 inches. Winters are cold (think highs in the 40°s) and summers are warm (90°s, but it's a dry heat); however,  you'll usually have blue skies. Don't miss visiting Crater Lake National Park while you're in town. It's just an hour's drive north. 
Nearest KOA: 
Open year-round, Klamath Falls KOA Journey is just three miles from downtown and it's right by OC&E Woods Line State Trail, a 109-mile rail-to-trail worth biking if you have time. 

5. Morro Bay, California
Billed as the "Gibraltar of the Pacific" because of its massive volcanic rock rising up out of the ocean, Morro Bay is blessed with miles of pristine beaches and 12 months of mild weather. Even in July and August temperatures seldom exceed 75°, and in the winter, you'll be hard pressed to find temperatures dipping below the 40°s, even at night. While Morro Bay is famous for its fog (Foghorn Brewhouse is popular with the locals), it does tend to clear up most days. In fact, according to BestPlaces.net, Morro Bay sees 284 days of sun each year. 
Nearest KOA: Avila / Pismo Beach KOA is open 365 days a year and is just 20 miles south of Morro Bay right on San Luis Obispo Bay. 
---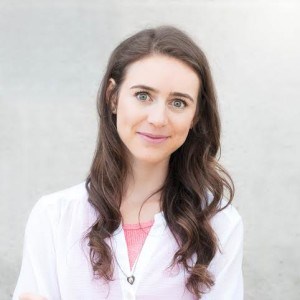 Katie Jackson is a writer and media specialist based in Montana's Big Sky Country. Living and working everywhere from New York to Nicaragua, Katie is no stranger to adventure. When she's not traveling the world (or writing about it!) she's busy chasing after a Leonberger named Zeus. Follow Katie's travels on Instagram @katietalkstravel.

---