Experience Crater Lake and Klamath Falls on this father/son adventure told by KOA Contributor, Chris Epting.
The National Park Service turned 100 this summer, so what better time to set off in search of those parks that have always been on your list? For my 22-year-old son and myself, Oregon's surreal and majestic Crater Lake has long been a place we'd dreamed of visiting and since there's a KOA right in nearby Klamath Falls we hit the road and headed north through California on I-5, and just over the border checked into our cabin. There had been a lot of snow up there this year and we were not sure what to expect at Crater Lake, which became a National Park back in 1902 (making it the fifth oldest in the country).
Crater Lake
The Klamath Falls KOA Journey is a great launching pad for a Crater Lake adventure. Not even an hour away, you wind along scenic Highway 62 climbing approximately 3000 feet (to about 7000 feet)  until you reach the visitor center. The park's primary season is late summer into fall, and we were surprised (but happy) to see banks about 12 feet of snow pushed up along the road just beneath the parking lot. Weather-wise it can be hit or miss in late spring but we got lucky. Temperatures in the mid 60s, a cobalt-blue sky and crystal-clear visibility made for a spectacular morning. In the winter and spring snowshoes can be rented for just $16 so my son and I set off on the mile hike to Discovery Point, trudging through the pristine snowpack to one of the most picturesque perches on earth.
What can you say about this place? It's the deepest lake in the United States and the seventh deepest on earth, reaching down about 2000 feet. Formed from a collapsed volcano almost 8000 years ago, there are no streams flowing in or out of the lake – the water level is maintained by precipitation and evaporation, which helps account for the deep blue color of the water. And it is a mystical wonderland for visitors whether there is snow on the ground, or you are driving around the rim of the crater in later summer.
Back down from the mountain
On the way back to our KOA cabin, not far down 62 from Crater Lake, we also stopped to visit the wonderful Klamath Hatchery, where each year, three-million fish are produced to stock area lakes and rivers. Serenely tucked into the woods near Winema National Forest, the 1929 hatchery, which was built in part by the Civilian Conservation Corps, is free to visit, you can picnic, feed the trout, and it's a thoroughly unique way to wind down after the drama and jaw dropping beauty of Crater Lake.
Caving at Lava Beds National Monument
Back at KOA, we hit Wubba's BBQ Shack in Klamath Falls for one of the better local meals we've had in some time. Up early the next morning, he headed the other direction to explore caves at Lava Beds National Monument, only about a half hour drive from our cabin. Over the last 500,000 years, volcanic eruptions have created a rugged landscape featuring more than 700 caves, Native American rock art sites, historic battlefields and more. The opportunity to go caving on your own without guides is truly unique, and from easy to moderate to challenging, there is a cave for everyone. The visitor center even provides free flashlights to explore, and from the "Blue Grotto" to the "Golden Dome Cave" to "Skull Cave" (which features a bed of ice at its bottom) it's fascinating to be able to journey into these natural wonders at your own pace and without a crowd.
The Klamath Falls KOA Journey isn't just a great jumping off point to some of the greatest natural wonders in this country, it's a peaceful little retreat into itself within a classic Oregon logging town. At night around a campfire, it's hard to imagine where you'd been just an hour so earlier. But aren't so many KOAs like that? Gateways to the places we dream about.
---
EDITOR'S NOTE: 2016 is the 100th Anniversary of the National Parks Service, the agency that oversees more than 400 National Parks, Monuments and Seashores across the U.S. Through the year, we'll be sharing stories and journeies through our National Parks . . . "America's Best Idea."
Inspired? If you are headed toward any of our National Parks or Monuments, check out this list of KOA campgrounds near National Parks and Monuments.
Don't forget! If you're ready to plan that dream trip you can save big on stays at all your favorite KOA campgrounds with Value Card Rewards. You'll earn reward points, enjoy members' only offers – including our new Value Card Reward Savings which could save you big with over 500,000 coupon offers – and save 10% off any site at any KOA.
---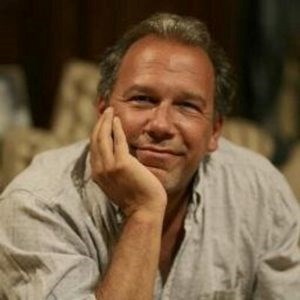 Chris Epting is the author of 25 books, including several about his hometown of Huntington Beach. He is an award-winning travel writer, photographer noted public speaker and has written more than 500 newspaper columns on the city in his popular In The Pipeline column in the Huntington Beach Independent. For live updates of his many adventures, follow Chris on Twitter.
---