As the largest state in the Lower 48, there's no shortage of things to see and do in Texas. For starters, it's home to 14 national park units, 47 national historic landmarks, a Wild and Scenic River (the mighty Rio Grande) and a UNESCO World Heritage Site (the San Antonio Missions). Of course, the Lone Star State, which is the birthplace of Six Flags, also boasts theme parks, professional sports venues, world class museums and the country's largest state fair. Over the course of 24 days, the event welcomes more than 2.5 million visitors!
While most of the aforementioned activities cost money, there's also plenty of fun to be had that doesn't cost a dime. All you have to do is get yourself there! From touring the country's largest state capitol to watching the walking of the bulls and meeting the exotic residents of one of the highest-rates zoos, here are 13 free family-friendly things to do in Texas.
What Can Families Do for Free in Texas? Try These Free Family-Friendly Activities!

1. Tour the Texas Capitol
It's no surprise that the Texas State Capitol in Austin is the largest state capitol in the U.S. After all, everything is bigger in Texas. What was once a log cabin is now a building with more than 400 rooms and nearly 1,000 windows. It's free to visit, so take a self-guided tour, or sign up for a free 30-minute guided tour where you'll learn more about the legislative process.
Nearest KOA:
Austin East KOA Holiday
2. Be Charmed by a Small Town
Located just 30 minutes southeast of Austin, Bastrop (population 10,500) welcomes day trippers looking to see what small town life in Texas is like. Start your visit off with a trip to the Bastrop County Museum and Visitor Center, admission is free, where you can learn about the community's colorful origins as a German colony. Then, continue exploring downtown, home to more than 130 historic buildings. Make sure to stop in the Lost Pines Art Center, also free, which features a huge gallery, art studios, four renovated silos and a sculpture garden. The center is open seven days a week, and admission is always free.
Nearest KOA:
Austin East KOA Holiday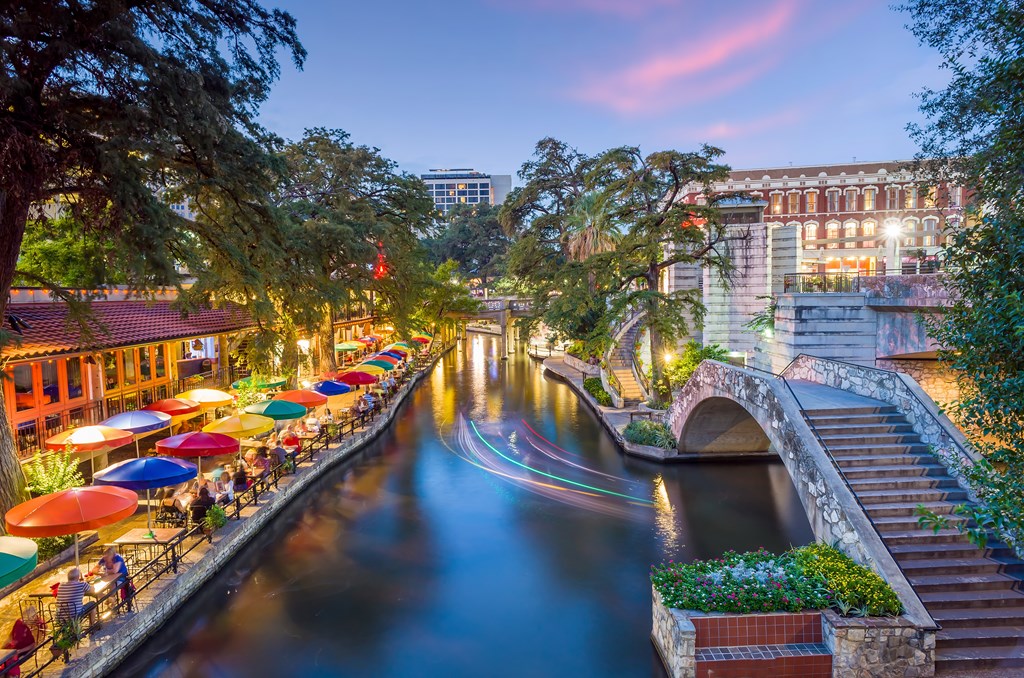 3. Check Out the San Antonio River Walk
Whether or not you agree that it's the number one attraction in Texas (locals seem to think so), you can't deny the San Antonio River Walk is always a good time, even if you never take out your wallet. Stretch your legs on the scenic waterfront walking paths that connect 15 miles' worth of entertainment (see this calendar for free events), playgrounds and parks.
Nearest KOA:
San Antonio KOA Holiday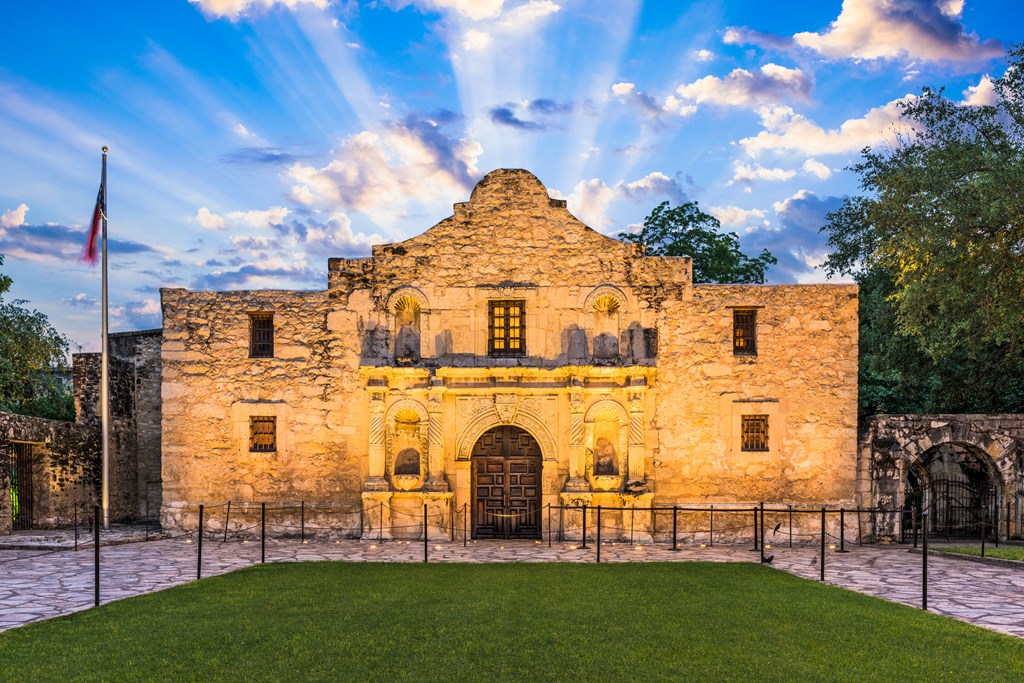 4. Remember the Alamo
Just a few blocks east of the San Antonio River Walk you'll find yourself at the Alamo, the site of the famous battle that resulted in independence for Texas. It's free to walk around the 305-year-old mission, however, you will need reservations (they're free, too) if you want to see inside the church.
Nearest KOA:
San Antonio KOA Holiday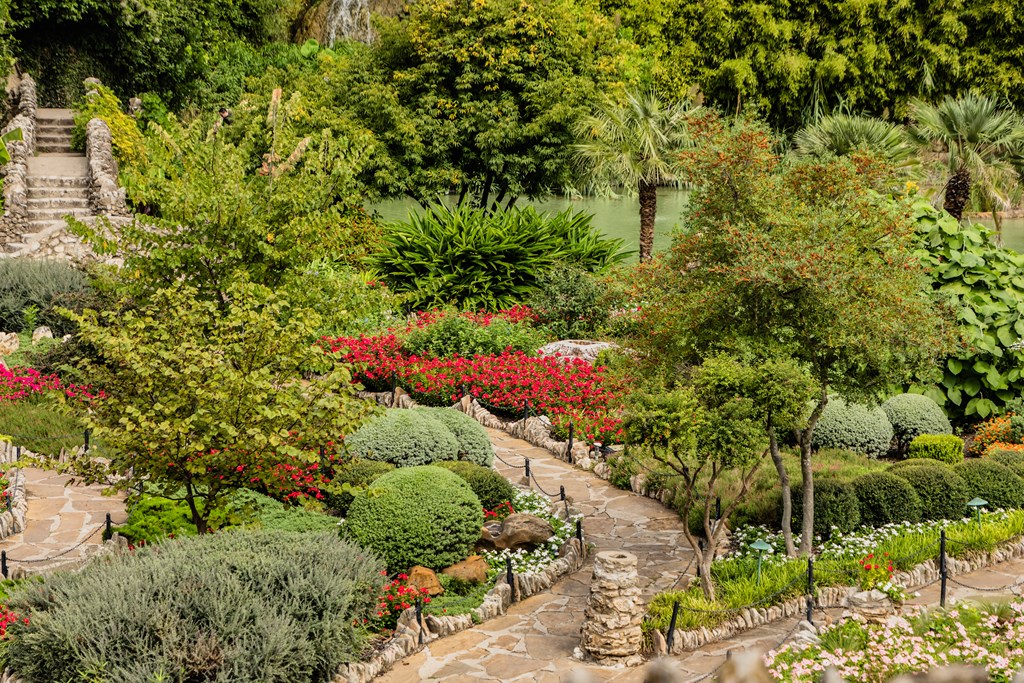 5. Stroll Through the Japanese Tea Garden
While the San Antonio Zoo isn't free, the city's beloved Japanese Tea Garden just down the road is! Founded in 1901, this beautiful 200-acre botanical garden is home to flowers, year round, and lots of shaded walkways for escaping the South Texas sun. It also has no shortage of fun water features including a 60-foot-tall waterfall and plenty of ponds filled with Koi and other fish.
Nearest KOA:
San Antonio KOA Holiday
6. See Stonehenge (II)
If you can't make it to the real deal in England, visit Stonehenge II in Texas Hill Country. This popular roadside attraction 75 miles northwest of San Antonio is nearly the same size as the original, and it attracts thousands of visitors annually. Admission is always free with the exception of the last week in September when the site hosts the Texas Arts and Crafts Fair.
Nearest KOA:
Kerrville KOA Journey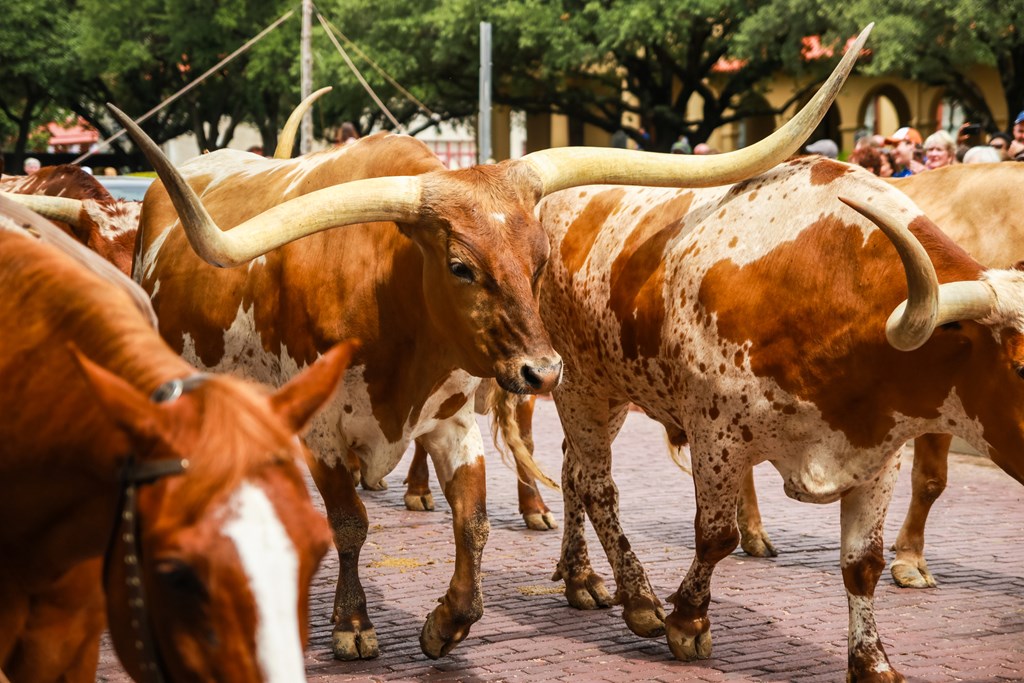 7. Catch the Cattle Drives at the Fort Worth Stockyards
There's only one place in the world where you can witness a herd of huge Texas longhorns parading through town twice a day, and that's at the Fort Worth Stockyards. It's also the best place to learn about the state's massive livestock industry. Pro tip: visit on a Saturday or Sunday to catch the free wild west gun shows and re-enactments.
Nearest KOA:
Dallas / Arlington KOA Holiday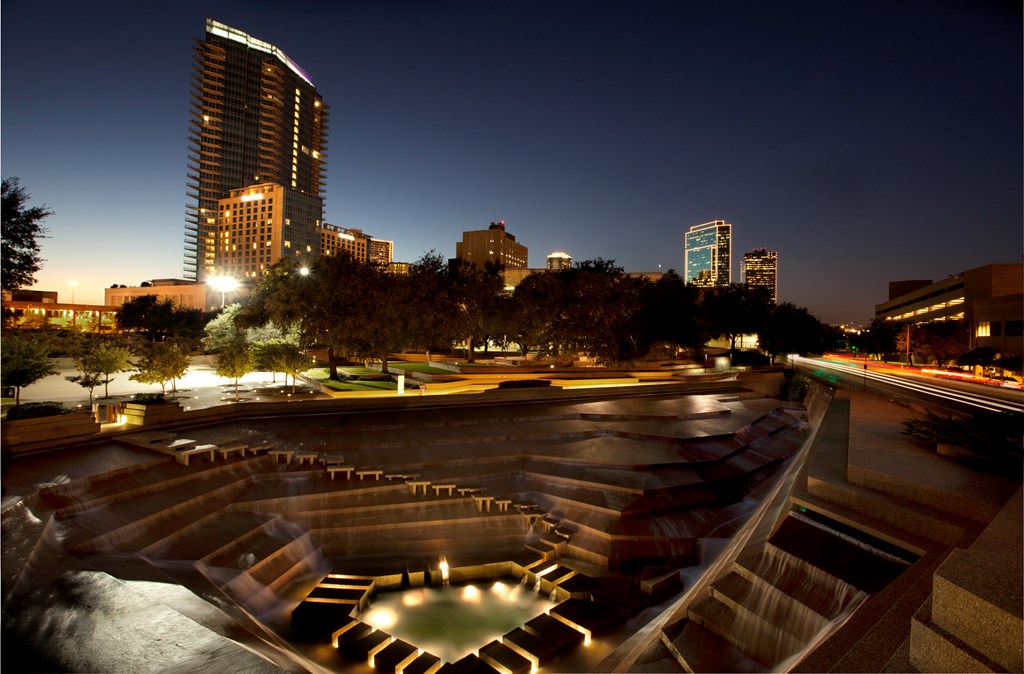 8. Marvel at the Fort Worth Water Gardens
Billed as an "architectural and engineering marvel," the Fort Worth Water Gardens is one of Cowtown's crown jewels. This 4.5-acre park is a maze of cascades, fountains and pools, all with a different artistic theme. The gardens are open year round, and admission is always free. While swimming and wading is prohibited, it's the perfect urban oasis for a hot summer day.
Nearest KOA:
Dallas / Arlington KOA Holiday
9. Dallas Museum of Art
At nearly 400,000 square feet and home to nearly 25,000 works of art, the Dallas Museum of Art is one of the country's largest art museums. General admission is free and includes entry to all permanent exhibits. While most of the museum's galleries are best appreciated by older kids, the museum has free family programs geared toward children as young as toddlers.
Nearest KOA:
Dallas / Arlington KOA Holiday
10. Walk the Halls of the Houston Museum of Natural Science
If you find yourself in Space City on a Thursday, swing by the Houston Museum of Natural Science. There's normally an admission fee, but every Thursday between 2-5 p.m. it's free to visit the museum's permanent exhibits including the Farish Hall of Texas Wildlife, the Frensley/Graham Hall of African Wildlife, the Hall of Ancient Egypt and the Morian Hall of Paleontology.
Nearest KOA:
Lake Conroe / Houston North KOA Holiday

11. Take Advantage of Free Tuesdays at the Houston Zoo
Most days, adult admission at the Houston Zoo is around $30. But on the first Tuesday of the month, this award-winning institution opens its gates to everyone, for free. That said, you need to reserve tickets in advance, and they go fast!. The zoo is home to more than 6,000 animals representing more than 600 species.
Nearest KOA:
Lake Conroe / Houston North KOA Holiday
12. Ride the Galveston Island Ferry to the Bolivar Peninsula
Texas has more than 350 miles of coastline, and some of the best gulf-front real estate is found near Galveston on the Bolivar Peninsula. To reach these beautiful beaches, take the free Galveston Island Ferry which runs every day and can hold vehicles up to 80,000 pounds. Once you're on the Bolivar Peninsula,
Nearest KOA:
Galveston Island KOA Holiday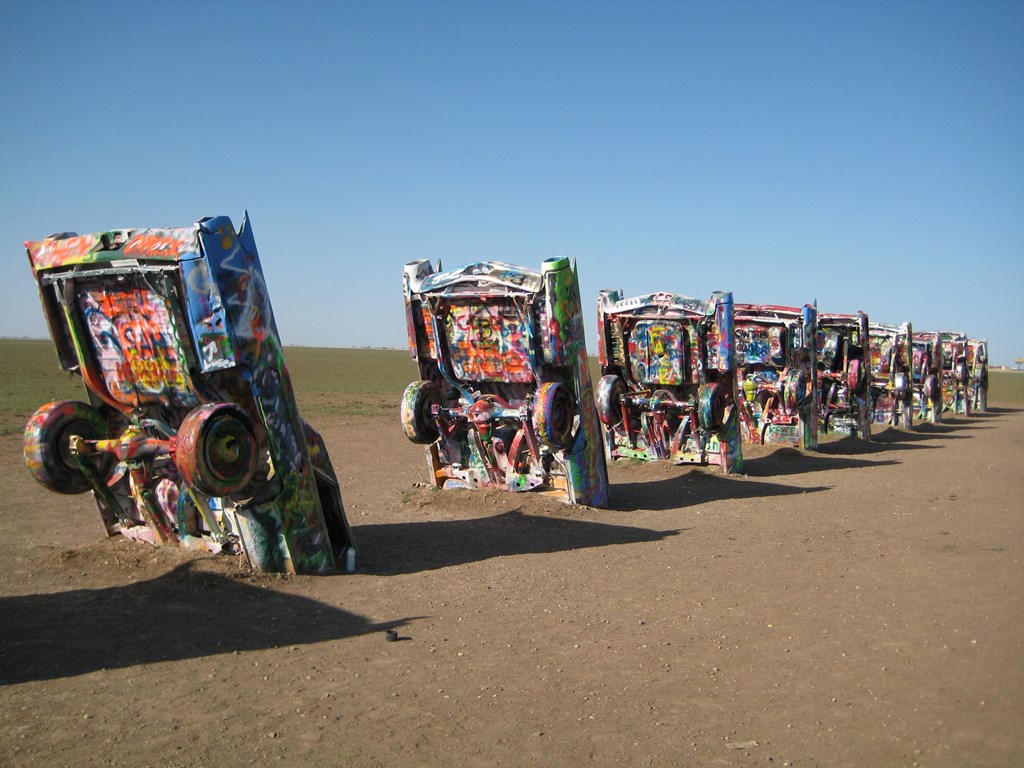 13. Cruise by Cadillac Ranch
Perhaps, the Lone Star State's most famous roadside attraction, Cadillac Ranch is a must if you find yourself passing through North Texas along Route 66. This baffling public sculpture garden is just outside Amarillo and features 10 classic Cadillacs half-buried in the ground. Once red, today, they've been painted over. In fact, they're painted on a daily basis, so there's a good chance you'll see an aspiring artist in action.
Nearest KOA:
Amarillo KOA Journey
---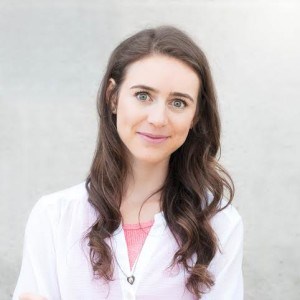 Katie Jackson is a writer and media specialist based in Montana's Big Sky Country. Living and working everywhere from New York to Nicaragua, Katie is no stranger to adventure. When she's not traveling the world (or writing about it!) she's busy chasing after a Leonberger named Zeus. Follow Katie's travels on Instagram @katietalkstravel.