The love of beer in the United States is undeniable. In fact, most consider the making of beer such an incredible experience with such great results that they've deemed it an art.
And we aren't about to disagree.
According to the Brewers Association, there are over 6,200 craft breweries in the U.S., and chances are good all of them are worth a visit.
However, we are guessing you don't have the time to visit that many breweries in an entire lifetime, so we're here to help you out.
We have narrowed down that list of 6,200 to our 13 favorites that are undeniably worth a visit.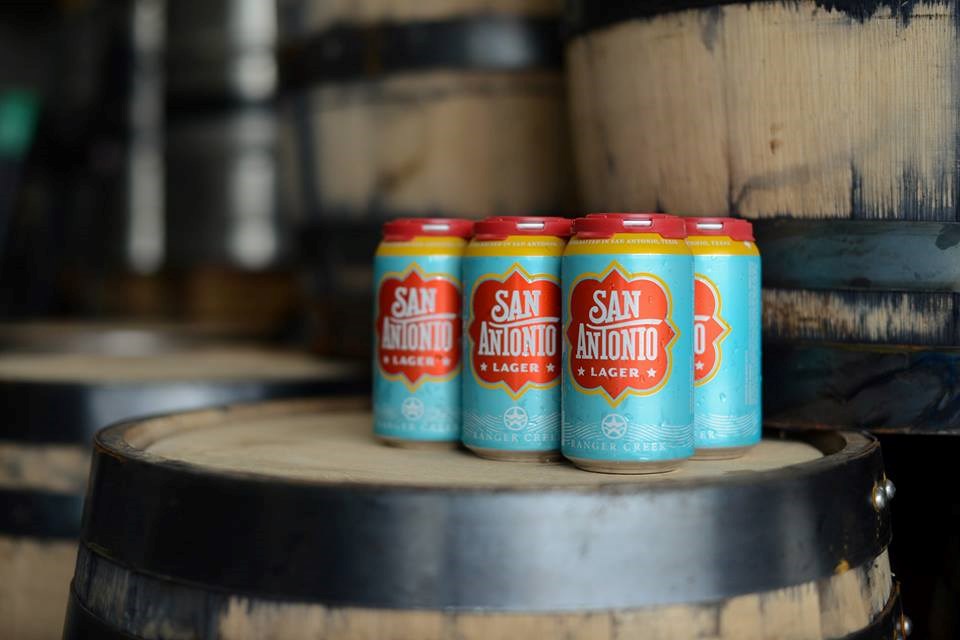 San Antonio, Texas
A visit to this brewery gives you access to not only some of the best beer in the area, but also some top-notch whiskey. This place is a "brewstillery" that makes both whiskey and craft beer — meaning, it's got something for everyone.
In fact, this is the first combined brewery and distillery in San Antonio. And here at Ranger Creek they age their beer in their bourbon barrels, and distill their beers into whiskey.
Tours are available at Ranger Creek that allow you to learn how both the beer and the whiskey are made. And yes, those tours come with tastings.
The brewery is known for its San Antonio Lager beer, but don't skip over its stellar flights of rye, bourbon, whiskey, and moonshine.
Their Texas Whiskey has earned over 30 major medals, and this brewery's beer continues to be a favorite among locals and travelers alike.
KOAs nearby:
San Antonio KOA Holiday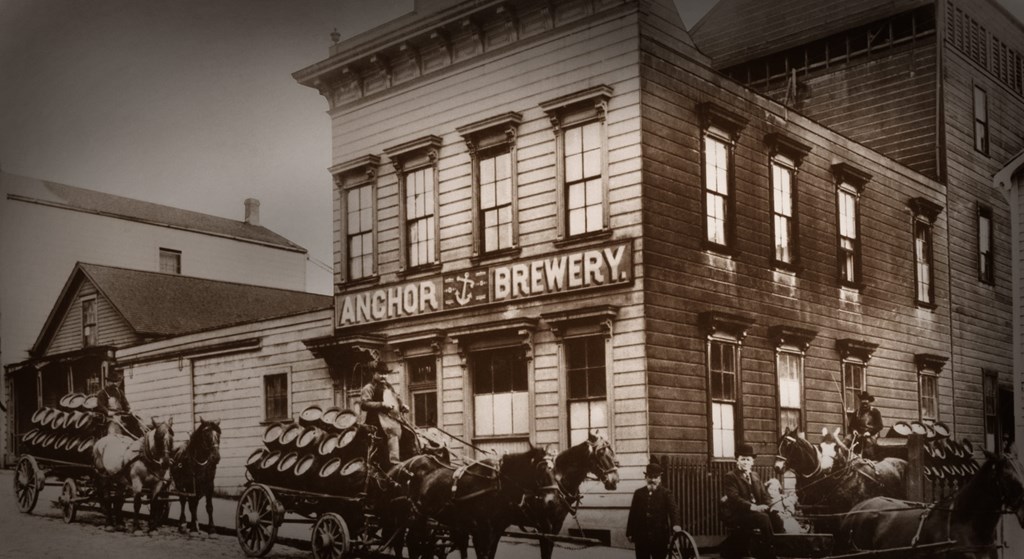 San Francisco, California
Boasting the title of one of the first craft breweries in the United States, Anchor Brewing has been in the business since the famous California gold rush of 1849.
Using traditional copper brewhouses to craft every single one of their bears, Anchor Brewing has stuck to its deep roots of how they create their beer, and people are still loving it.
It's amazing what this brewery has been able to create out of just four ingredients:
Malted barley
Hops
Water
Yeast
The craft of beer making has been perfected at Anchor Brewing, and people come from all over the world to taste this beer straight from the source.
Be sure to check out a tour to learn the rich history of the brewery — which includes its owners being run over by street cars, a 13-year shut-down during Prohibition, and much more.
Though the brewery was bought by Sapporo last year, the new owners have not strayed from the original, tried and true way of doing things with Anchor Brewing and its mouth-watering beers.
KOAs nearby:
San Francisco North / Petaluma KOA
Santa Cruz North / Costanoa KOA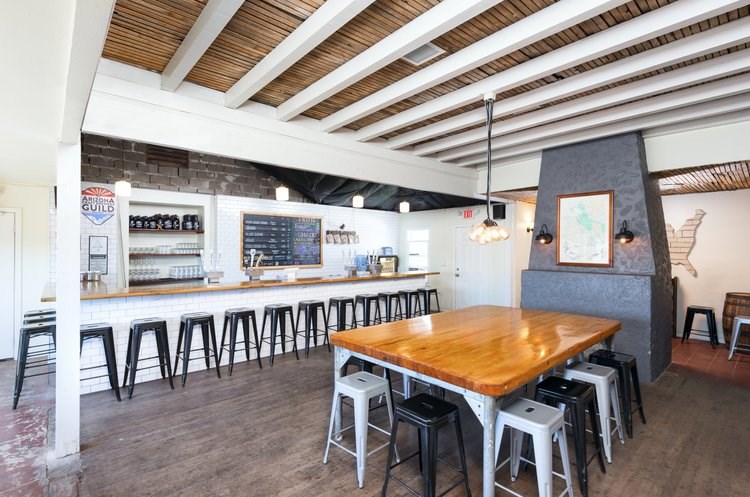 Phoenix, Arizona
Though not typically known as much of a scene for craft beer, Phoenix has surprisingly put itself on the map in the last few years with its addition of over 60 independent brewers.
And, in our opinion, the best one to join the scene is Wren Brewing.
Though the brewery is not available to tour, the beers are certainly available to taste. And you'll love the bungalow vibes in the middle of the desert here.
Though they certainly have international influences in crafting their beer, Wren Brewing adds to their beer "Arizona character" that will "satiate and challenge the senses."
Our favorite part about this place? The fact that there are no TVs here. Just music, beer, and people to enjoy.
Be sure you try the Jomax oatmeal stout or the brewery's take on an IPA, called Wrenovation.
KOAs nearby:
Mesa / Apache Junction KOA Journey
Gila Bend KOA Journey
Picacho / Tucson NW KOA Journey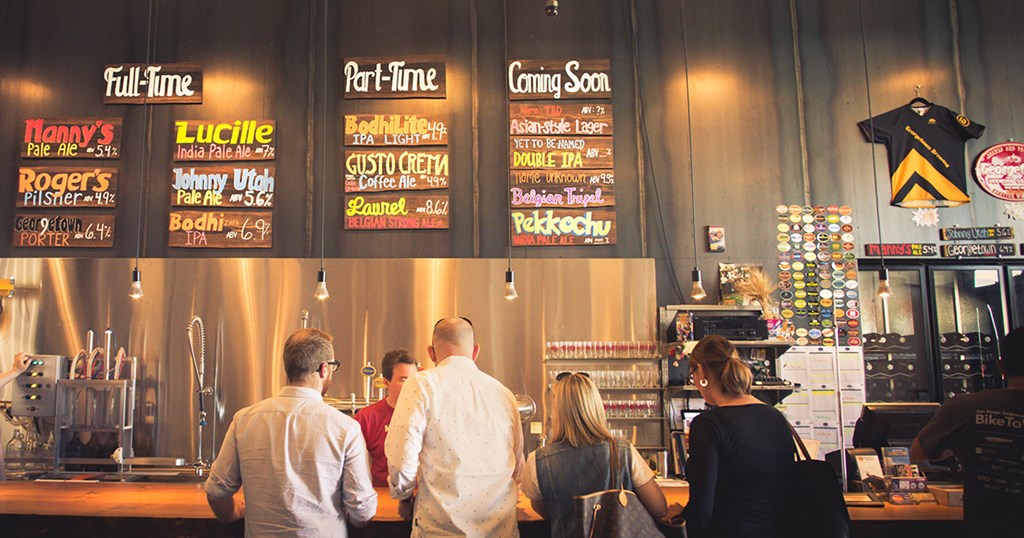 Seattle, Washington
As the largest independent brewery in Seattle, you can just imagine the impact this place has had on the Pacific Northwest.
Their growler program is one of the most impressive things about this brewery — in 2016, Georgetown Brewing Co. sold nearly 100,000 growlers. It's no doubt that their tagline "darn tasty beer" is accurate.
With six year-round beers to choose from, as well as some stellar seasonals, Georgetown Brewing Company covers all angles of beer. However, the hottest beer here is Manny's Pale Ale. Chances are good you've had it somewhere in your travels, and it is a longstanding staple here at Georgetown.
We are sad to say they don't serve pints in their tasting room, but you can try out small free samples of each of the beers, and we bet you won't leave empty handed. The tour here is definitely worth checking out, so don't skip out on that part.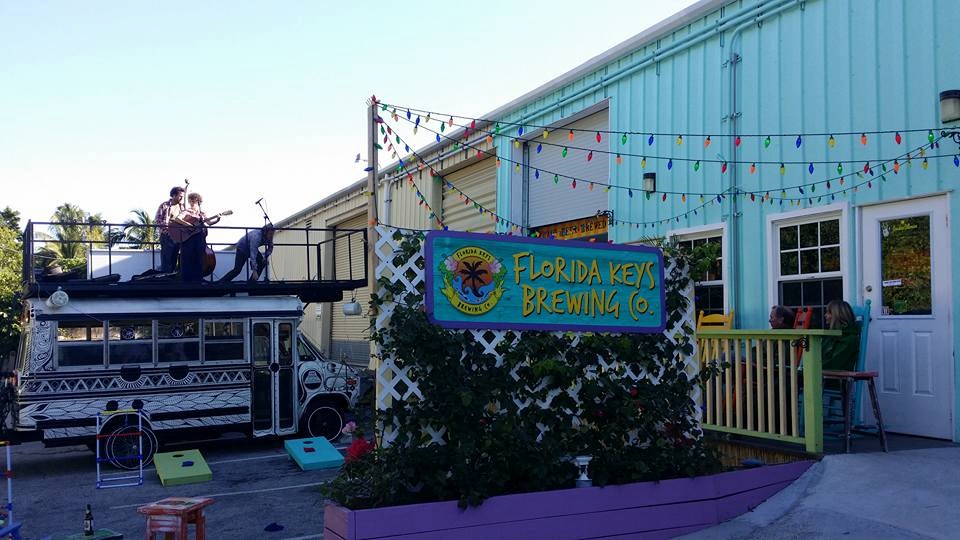 Islamorada, Florida
Though it opened just three years ago, in its short existence Florida Keys Brewing has earned itself a spot in our top craft breweries to visit.
First of all, the taproom is unlike any other. Decorated with beer bottle caps from all over the world, Florida Keys Brewing exudes the perfectly cool and eclectic vibe to enjoy some unique beers. Oh, and there's a beer garden outside that serves as the perfect spot to enjoy a summer afternoon beer.
This brewery has over 20 beers on tap, including some of its popular and unusual flavors such as an Irish red named Hurricane Hole, and our personal favorite, a honey hibiscus kolsch called Iguana Bait.
With fun names like that, how could you not give it a try?
Tours of the brewery down the street are free, but be sure you call ahead for a reservation.
KOAs nearby:
Hollywood KOA
Davie / Ft. Lauderdale KOA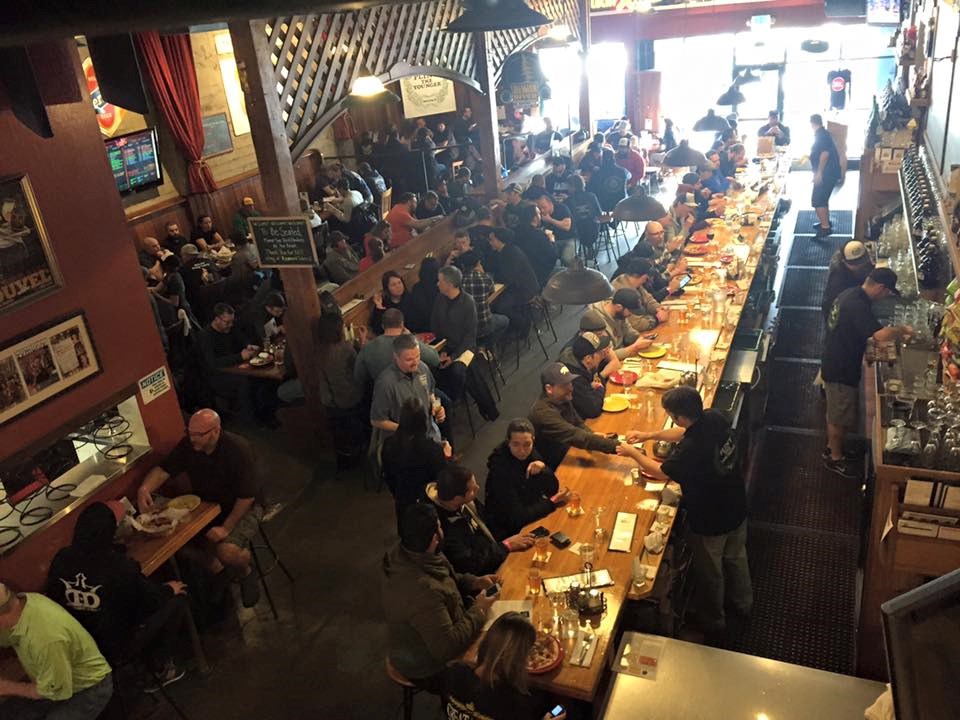 Santa Rosa, California
The beers brewed here at Russian River Brewing Co. are made by the man who brewed the first ever double IPA in America, Vinnie Cilurzo.
Thus, it's no secret that:
This place made in onto our list of favorites
This place knows how to do IPAs
Though Pliny the Elder Double IPA is what Russian River is known for, there are some other truly fabulous beers to enjoy here, such as Temptation (a wine-barrel-aged sour) and Sanctification.
And when the limited edition Pliny the Younger triple IPA hits the brewery in February, you better be ready to compete with the thousands of people who line up to give it a taste.
What we are saying is, make sure you don't try just one beer at Russian River Brewing Co., because they are all wonderful.
This is a happening spot, so be warned that is brewpub's 200 seats fill up fast, and you may have to wait to get your own.
But, we promise it's worth it.
KOAs nearby:
San Francisco North / Petaluma KOA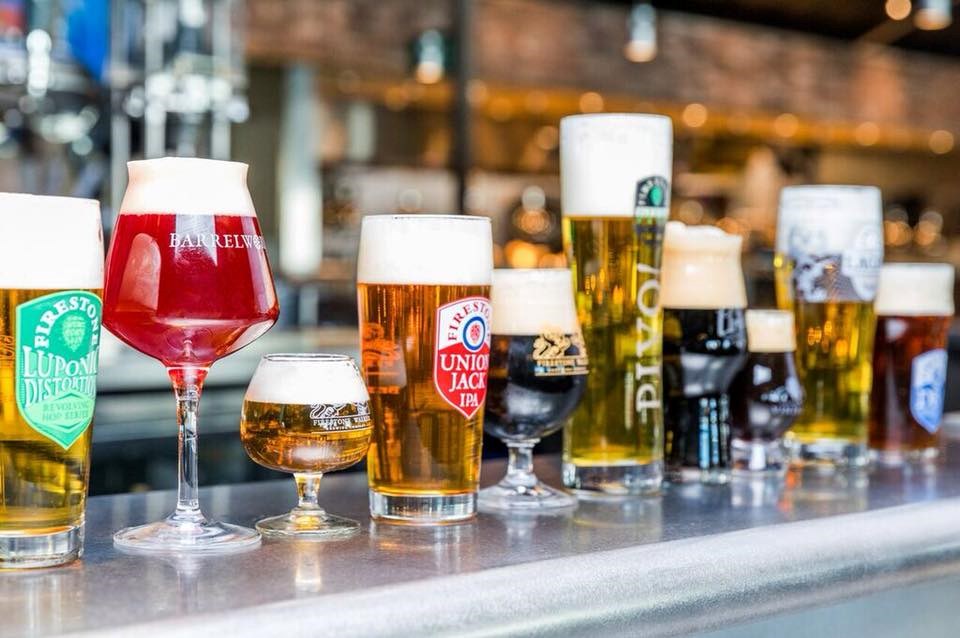 Paso Robles, California
Known as one of the biggest craft breweries in the country, Firestone Walker Brewing Company is recognized not only for its size; it is a well-respected brewery that has taken home a number of awards for its tasty beers.
Busting out 80 batches of beer a week (as compared to the average 20-30), this place is producing beer like it's going out of style.
Thankfully, it's not going out of style, and people seem to be loving Firestone Walker Brewing Company's beers more and more every year.
Though this spot in Santa Rosa is the original home, the brewery has expanded to locations in both Buellton and Venice.
You won't go wrong with any of the beers here, but their Double Jack IPA is known to be among the best Double IPAs in existence, and its Anniversary brews are highly sought after.
KOAs nearby:
Santa Margarita KOA
Avila / Pismo Beach KOA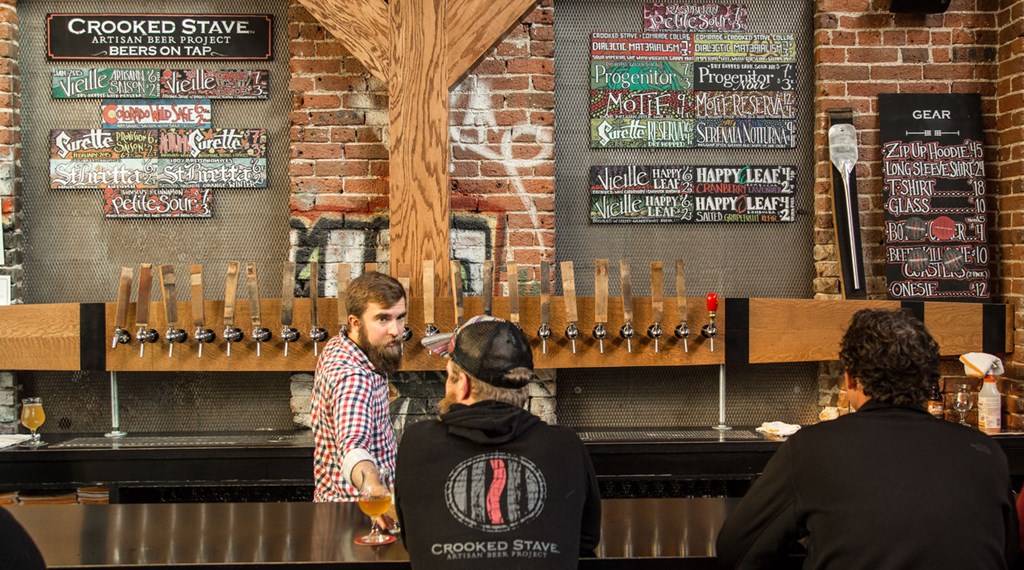 Denver, Colorado
This brewery is the result of Founder and Brewmaster Chad Yakobson's open-source Master's research, which he dubbed The Brettanomyces Project.
This dissertation was on wild yeast fermentations, and resulted not only in Yakobson learning everything about beer making, but also resulted in the creation of his own brewery.
As you can imagine, creativity and science play a large role in the creation of the beers at Crooked Stave, and the experiments conducted here have ended in great success.
Head to the Tap Room to enjoy the company's signature beers such as Petite Sour Raspberry, Von Pilsner, and Crooked Stave IPA. Also, be sure to try some of the seasonal and rotating beers.
You won't go wrong with any of the choices at Crooked Steve Brewery.
KOAs nearby:
Denver West / Central City KOA Holiday
Denver East / Strasburg KOA Holiday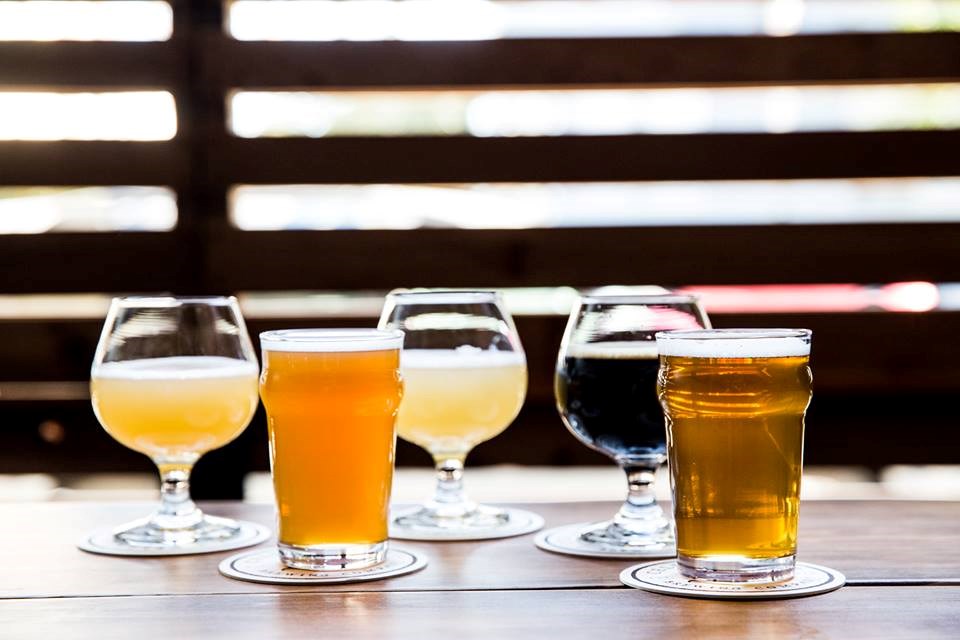 San Francisco, California
Perfectly located in the heart of San Francisco's SOMA neighborhood, Cellarmaker Brewing Co. has quickly become a hot spot in the city for great beer.
This brewery's approach to beer making is different than many other breweries. Instead of brewing the same most popular beers over and over again to perfect them, Cellarmaker instead rotates what beers it makes.
Why?
Because owner and founder Connor Casey thinks that's more fun.
And Casey also takes great pride in the descriptions they put together at the brewery for each of their beers. It is important for guests at Cellarmaker to know exactly what they're drinking, so you will feel totally educated on the beer before you even take a sip.
While the beers here are constantly rotating, it seems IPAs are always on the menu, so if that's your style, then this is your place.
KOAs nearby:
Santa Cruz North / Costanoa KOA
San Francisco North / Petaluma KOA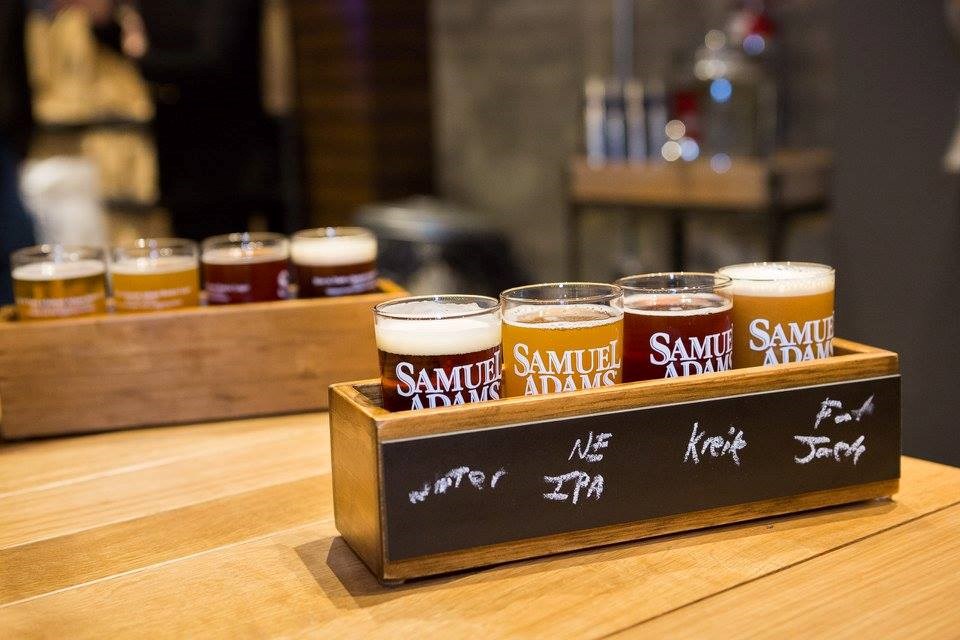 Boston, Massachusetts
A massive name in the beer industry, this brewery in Boston is one of our favorite visits.
The tours are fabulous and free, but be sure you get there early because spots are limited and they do not take reservations.
In our opinion, the best way to tour the facilities is via the brewery's Morning Mash-In tours. With this you get:
Morning tour of the brewhouse
Beer tastings
Souvenir pint glass
But, we also love the exclusive barrel room tour, and the beer and cheese experience available on the weekends.
Samuel Adams beer needs no introduction as it's one of the most well-known beers in the States, but at this brewery, they are always striving for better, "every single day."
Before you head to the brewery, we recommend reading founder Jim Koch's National Best Seller, Quench Your Own Thirst: Business Lessons Learned Over a Beer or Two, to appreciate the experience even more.
KOAs nearby:
Boston / Cape Cod KOA Holiday
Breckenridge, Colorado
We're going to introduce this place by telling you about our favorite feature of Broken Compass: there is a pick-up/drop-off shuttle service the serves that entire city of Breckenridge. And this shuttle service takes you to the brewery for free.
Broken Compass Brewing is a local favorite that many travelers have come to know and love as well. Coconut Porter is one of the top beers sold here, with the Chili Pale Ale in a close second.
Be sure to check out the Brew House via a free tour, too.
With the motto "Where it's always 5 o'clock on the Ski Hill," it's clear this is the place to go after a day on the slopes, but really any day you can make it to Broken Compass is sure to be a good one.
Check out the brewery's blog to learn more about the history of this place, and the life that keeps it going today.
KOAs nearby:
Buena Vista KOA Journey
Carbondale / Crystal River KOA Holiday
Denver West / Central City KOA Holiday
Lahaina, Hawaii
You may not think it necessary to travel to Hawaii to get beer, but we beg to differ.
Maui's Kohola Brewery brings unique tastes to the beer scene, including it's best-seller, the Lokahi Pilsner. This pale yellow lager has a tropical twist, thanks to the water used to make it that is rich in sulfate. It's taken home many awards, and will not disappoint.
You'll also want to try the Pineapple Pilsner that is infused with local fruit. Our mouths are watering at the thought of it.
Voted one of The Best Local Breweries in the U.S. by Travel & Leisure, you know you're in for a delightful experience here at Kohola.
Take a tour of the brewery Wednesday through Friday, and be sure to visit the tasting room to try their three regular beers, along with some additional seasonal picks.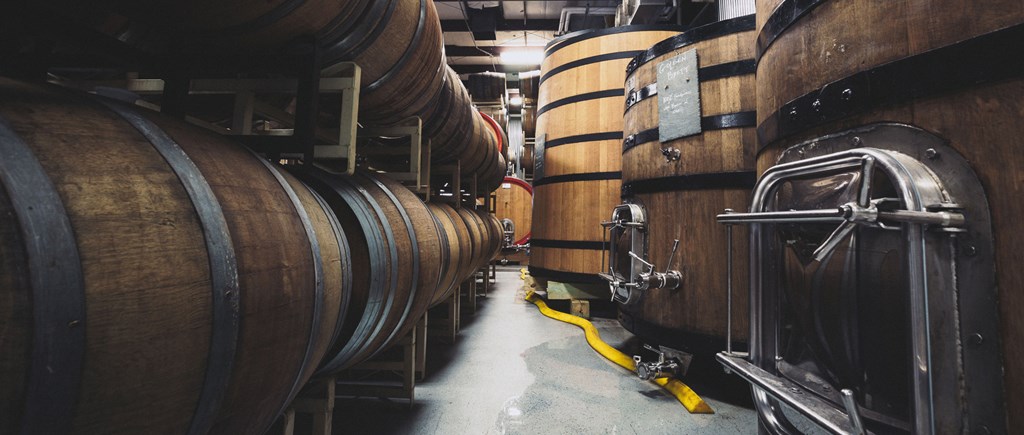 Portland, Maine
For over 20 years, Allagash Brewing Company has been making incredible craft beers, including its highly popular Allagash White.
With eight beers available year-round, and a slew of seasonal beers, there are plenty of options here at Allagash.
We recommend going the extra mile and checking out the three-hour Grand Cru tour of the brewing facility where you get to taste beer straight from the barrel. We promise it really does taste better.
Regular tours are available every day, and are free.
Also, don't miss out on the tasting room where you can take a flight, or enjoy a pint or two of your favorite.
What started as a one-man show has grown into one of the top breweries in the country, serving some of the best Belgian-inspired beers around, so be sure to make a stop here for truly tasty brews.
KOAs nearby:
Freeport / Durham KOA
One thing we love about the United States is that you can find good beer all across the country. From the East Coast to the West Coast, and everything in between, there is good beer to have, and beer that is worth traveling to try.
---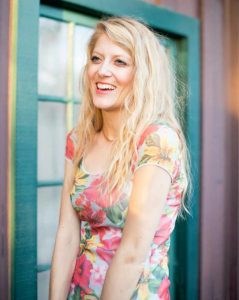 Leslie, a.k.a. Copy Girl, is a copywriter who gets butterflies from telling stories through words.
Her voice comes from a place filled with passion, dreams, and lots of sugar. "Cake over steak" is her go-to motto.
With over 10 years of experience in crafting words, and years of embarking on travels that have taken this Montana girl to some incredible places, Leslie love the adventures of both body and mind her writing takes her on.
Everywhere she goes, she takes this advice with her:
"Hold on to your divine blush, your innate rosy magic, or end up brown." – Tom Robbins, Jitterbug Perfume
To see what Leslie's up to in the writing world, visit her website here.
---