After living in Chicago for 12 years, I made the nerve-racking/exciting leap into full-time RV living with my husband last year, and so far, the road has been filled with wonderful new memories, emotional roller coasters and learning lessons. Living in an RV and traveling full-time is something a lot of people fantasize about (if I had a nickel for every time someone gushed about the concept like it's an endless vacation, I'd have enough change to do laundry for a year), and while the lifestyle is certainly dynamic and thrilling, it's not without its stresses and struggles.
Now that we're several months into RV living, slowly inching our way from newbies to intermediates, these are some of the things I've learned along the way. Whether you're considering making the transition into an RV full-time or part-time (or you're just curious about life on the road), here are some tips I've picked up along the way.
1. Be Prepared to Boondock
Before hitting the road in October, I had never even heard of the term "boondocking," but I found out real quick. As in, on the first night. Boondocking is the term for parking your RV at a rest stop or gas station and just sleeping there for the night. No hookups, running water or electricity. It's the RV equivalent of roughing it, and it's not the most comfortable experience. Lights still work, but for anything else, you'll need to have some sort of outlet that's able to plug into the front of the vehicle. We have an adapter that allows us to charge our phones and laptops, and in case it's cold, our space heater. When boondocking, it's usually not feasible to open any extensions for beds, so it's important to make sure the other sleeping areas are comfy, such as couches or any overhead beds.
2. Carry Cash and Change
When I'm in Chicago, I never carry cash. Ever. Unless I'm going to my neighborhood cash-only gelato shop, there really isn't ever a need. But living in an RV is a different story. For unexpected tolls and laundromats, cash and change are pivotal, lest you incur a highway fine or amass an unruly heap of clothes.
Related: if you're going to be in the same state for an extended period of time, it's worthwhile to get an EZ Pass or whatever highway toll equivalent said state provides (if any). When we were in Florida for January and most of February, we purchased our own Sun Pass to stick on our windshield and save us the constant headache at the tolls.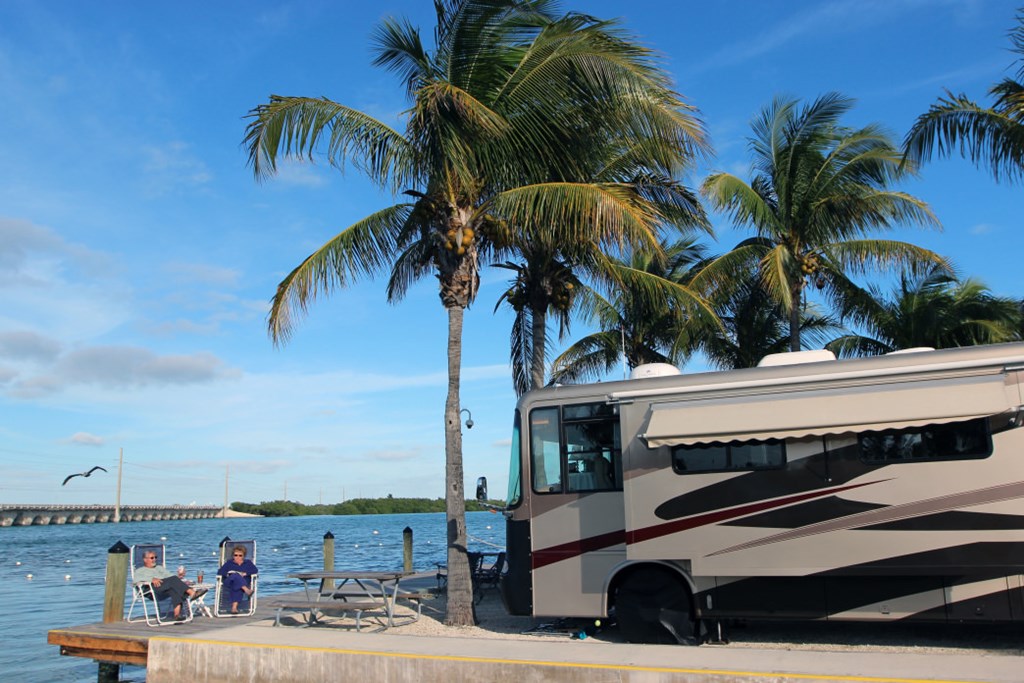 3. Download Road Trip Apps
Conveniently, I just wrote about a bunch of free apps that are great for road trips. Naturally, these same apps apply for RV living, especially resourceful ones like Roadtrippers, which tells you fuel cost and distance along with restaurants and attractions along the route; Gasbuddy, which maps out nearby gas stations and prices; and Flush Toilet Finder, which displays nearby public bathrooms.
4. Listen to Podcasts
Another topic near and dear to my wanderlust heart is podcasts, which I also wrote about for the KOA blog. Believe me, when it comes to long days of road travel, podcasts are your best friend. More so than music, they help pass the time and pleasantly distract, especially when the subject matter is as engrossing as a murder mystery or a happy hiking guide.
5. Get Ready to Downsize
The most drastic change from living in a condo to living on wheels has been the massive amount of downsizing. I'm no hoarder, but it definitely required a lot of effort when it came to donating things, putting others in storage and throwing some away. This means going through a lot of clothes, trinkets, souvenirs, shoes, housewares and kitchen items. With our RV, we have a trailer we tow behind and we have a couple small storage spaces under the vehicle. Even still, a majority of our condo items have gone the way of the yard sale.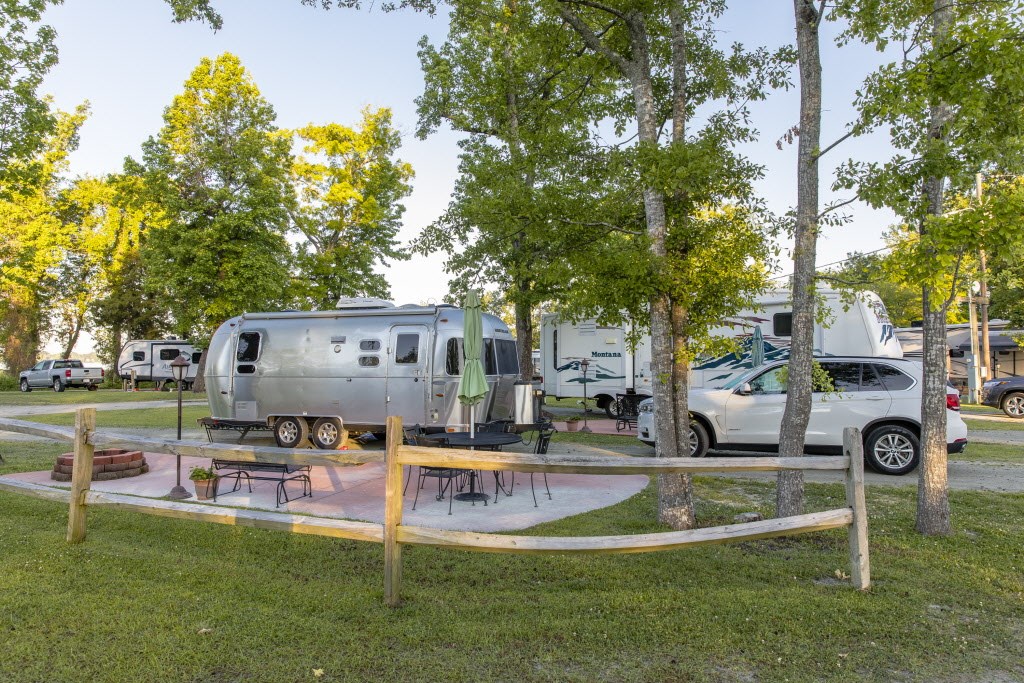 6. Buy a Space Heater
Even though our RV is equipped with a heater, this is one area of travel where it pays to have a backup. The single worst night I've had in the RV so far was in Lubbock, Texas, when we were boondocking and the temperature dipped unexpectedly low at night, and I shivered miserably until morning. And then I was still freezing, and had to bundle up and chug hot coffee. For when you're boondocking, or for when your regular heater is on the fritz or just not doing a sufficient job, it helps to have some sort of space heater to kick in and do the cozy work. An additional option is to get a heated blanket for the bed. We have both.
7. Stock Up on Antifreeze
In other cold weather-related news, antifreeze should be on-hand at all times. You never know when you might need it! As experienced with Texas, temperatures can plummet at night, and occasionally dip well below freezing. Even if you've got space heaters running, the piping for your sinks, shower and toilet may not be as toasty as you. This is definitely true if you're parking your RV somewhere cold and staying elsewhere, like in a hotel or at a relative's house, in which case you will 100% need to prevent your pipes from freezing by pouring antifreeze down the drains.
8. Fill Your Cupboards With Healthy Snacks
Fast-food gets old fast. After the nostalgic novelty of treating myself to Wendy's wore off within a week, I was desperately in need of wholesome snacks on the road, and unfortunately, healthy options are few and far between when it comes to stopover restaurants. Which is why it's important to shop for a variety of items—snacks, meals, drinks— at grocery stores before embarking on long trips. It's much more convenient (and much better for you) to snack on things like soup, applesauce, granola, hummus and fruit when the cravings kick in.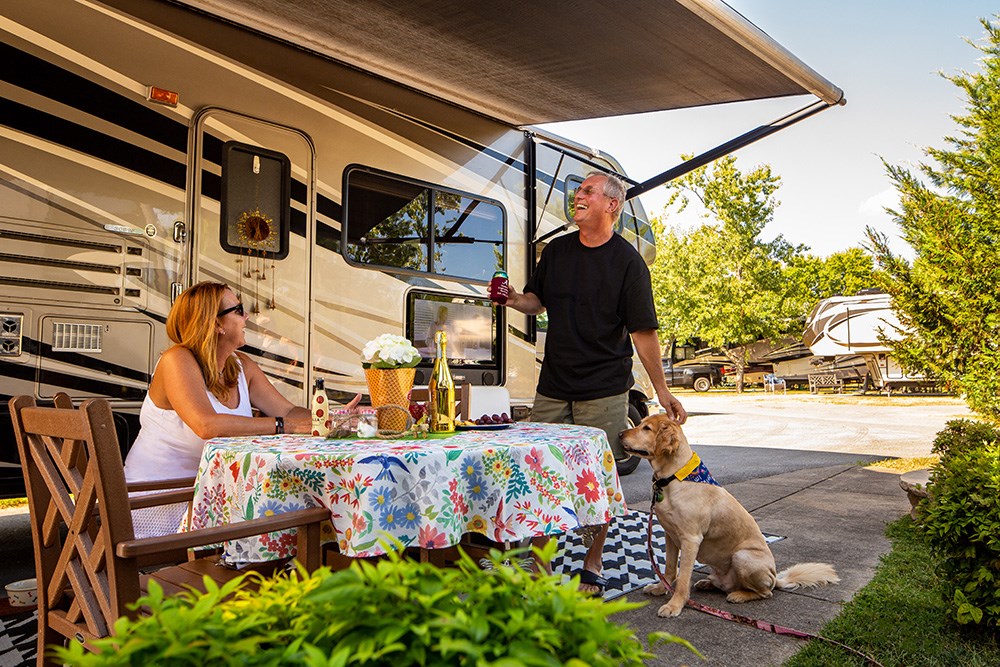 9. Be on the Lookout for Clean Showers
The one aspect of the RV that's a constant challenge for me is the shower. And really, the bathroom in general. It's small and cramped, and the shower just makes me feel claustrophobic. Not to mention I always feel like I make a watery mess any time I attempt to shower in it. For that reason, we use our shower primarily as a backup for when we really need it, preferring to use clean, well-stocked facilities at campgrounds and RV parks. We've even used pay showers at truck stops in a pinch, and they're surprisingly great! Of course, the luxury of everyday showers whenever you please is not always available in an RV, so bear in mind that this isn't the most glamorous lifestyle.
10. Use Public Transit to Get Into Cities
Parking is, quite literally, a big issue when it comes to living in an RV. Unless you're someplace rural or on wide-open roads, figuring out where and how to park your RV is oftentimes a game of Tetris. And you can basically forget about driving it into any big city. But since we've transitioned into our RV, we've visited New York City, Philadelphia, Dallas, Miami and DC. How? We find someplace secure to park our RV comfortably outside city limits, like suburban RV parks and campgrounds, or the occasional Wal-Mart lot. It's far enough away that we can easily park it for the night, while still being close enough to take a bus or a train, or order an affordable Uber, into the nearby city. As Chicagoans, it's important for us to maintain periodic connection to city life and the culture these places contain, and this is the most accessible way to do so.
---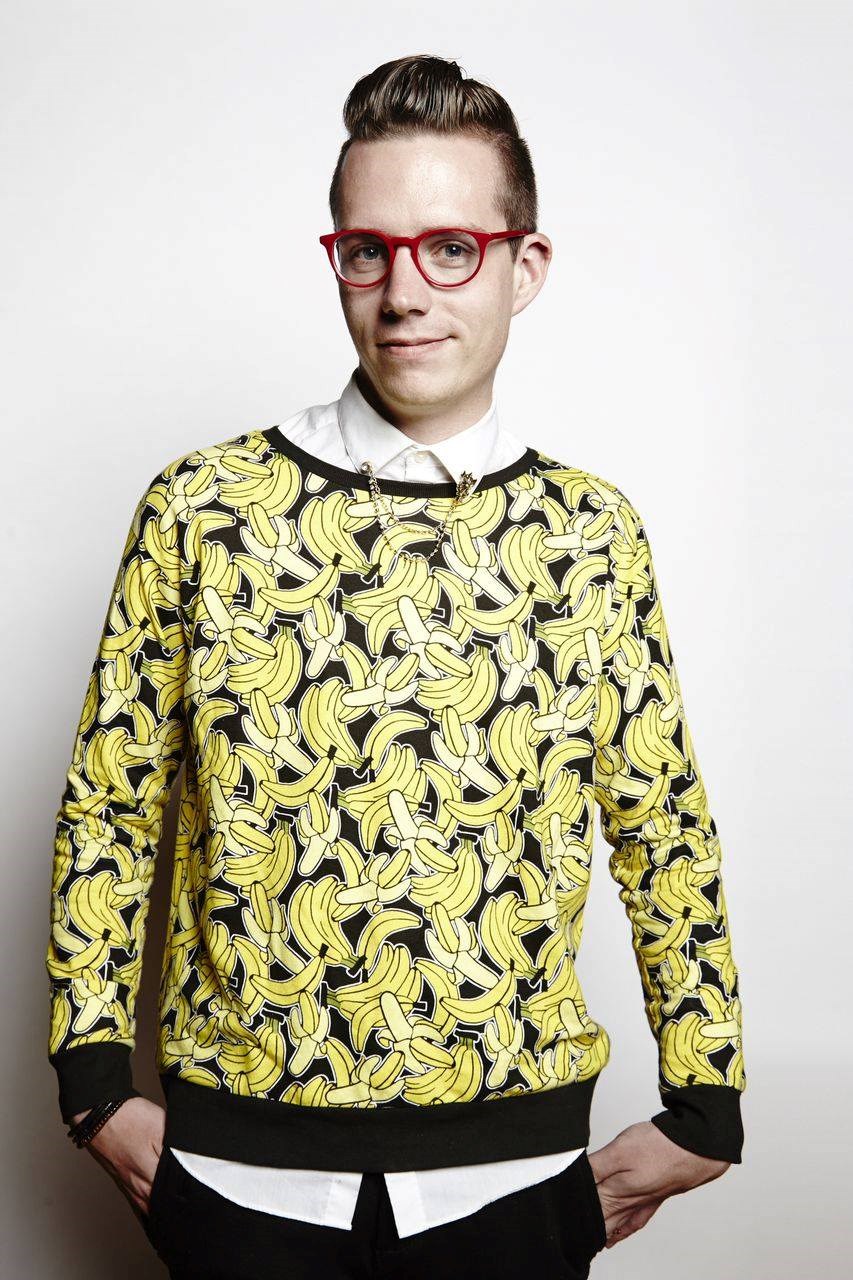 Born and raised in New Hampshire, Matt Kirouac grew up with a love for camping and the outdoors. Though he's lived in Chicago since 2006, he's always on the lookout for new adventures. He writes about travel and food for outlets like TripExpert, Money Inc, Upventur, DiningOut, Food Fanatics magazine, Plate Magazine and Zagat, and he currently serves as Chicago editor for What Should We Do?! He's the author of The Hunt Guides: Chicago (2016) and Unique Eats & Eateries of Chicago (2017).
---