If you're an RVer, watch out for these potential pitfalls.
More families are choosing to make RV travel a priority. The freedom to visit amazing places without renting cars, booking hotel rooms and eating every meal out is a big incentive to travel by RV. However, frequent campers must learn to overcome some speed bumps for smooth RV travel. Let's look at some of the biggest challenges regular RV families may face.
Close Quarters
If your family travels extensively by RV, you already know the warning signs—grumpy kids, arguing adolescents, overly sensitive senior citizens. Even in the roomiest RV, family members may long for a break from one another.
What can help? Drive shorter distances to break up road trip togetherness. Choose campgrounds with plenty of space for kids to play. Tempt teens with outdoor challenges; it may keep them from fighting for couch space in front of a screen. Campground activities are also a good cure for too-close quarters.
Break up into smaller groups to explore your surroundings. Anything you can do to encourage more time outdoors and less time rubbing shoulders in the motor home goes a long way to keeping the peace.
Road Trip "Speed Bumps"
An RV breakdown that shortens your trip, a flooded campground or a destination that's not quite as advertised are just a few of the surprises RV-traveling families have encountered. Help your family learn to cope with unexpected detours. They'll gain a life skill that will serve them well down the road.
Most destinations have plenty of things to do outdoors if one pursuit gets shut down. Lake closed because of a blue-green algae bloom? Go hiking or biking instead. Trails closed due to rock slides? Take kayaking lessons on the lake. Discover the area's historic sites. Hold a family fishing derby or scavenger hunt. Ask park rangers or campground hosts about quirky local attractions.
If your trip gets cut short, throw yourselves into having the most fun possible in the time you have left. Your family's creative solutions when challenged by "speed bumps" may become some of your best vacation memories.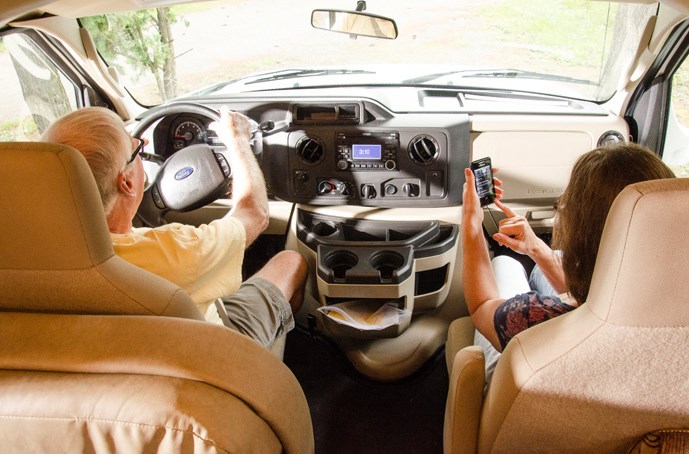 Technology Issues
In a perfect camping world, we'd all disconnect from our devices and enjoy the great outdoors. The truth is, for frequent RV travelers, one or more people in the family may need to work while on the road. Obstacles can appear when technology doesn't keep up with their needs.
Campground Wi-Fi runs the gamut from amazingly fast to painfully slow, and cellphone data and phone signals can drop out unexpectedly. If having a reliable signal is crucial while camping, research and invest in your phone carrier's Wi-Fi hot spot device. RV telecommuters can also give great advice on which signal boosters work best.
Medical Emergencies
Families who frequently travel by RV, especially if someone in the family has a chronic medical condition, may at some point need to find medical care quickly. If a medical emergency does occur, use your favorite travel app (Google Maps is a good example) to find options such as urgent care centers and all-night pharmacies.
Sudden Cold Snaps and Other Weather Surprises
Even with today's mobile weather apps, regular RV families sometimes get surprised by early summer snowstorms, a sudden plunge in temperature or fog that has traffic creeping at a snail's pace. Knowing what to do when weather creates an obstacle can keep travel plans intact. Pulling off somewhere safe to wait out slick roads or fog, quickly winterizing RV plumbing and taking a detour around wicked weather are what savvy families do to keep travel plans safe and sane.
Pesky Campground Neighbors
Many regular RV families tell the tale of "that one campground neighbor" who nearly derailed their vacation. Luckily, most campground hosts and owners quickly deal with late-night noisemakers, barking dogs and campers who encroach on other people's campsites.
What to do if you're in a remote place with a problem neighbor? Most campers are good-natured folks enjoying the great outdoors and may not realize they're a problem. If you get a sense they won't respond well, it might cost you less to move on.
Families who camp together often face their share of challenges, but these ideas can smooth the speed bumps. Here's hoping they'll help make your family camping time the best time you share together.
---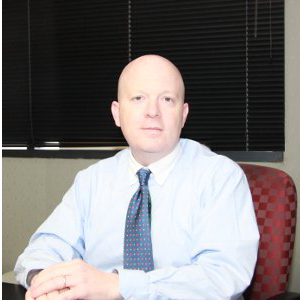 Joe Laing is the Marketing Director for El Monte RV, a nationwide RV rental company. Joe has been on the road working within the travel industry for over 20 years, and greatly enjoys exploring the outdoors. Joe has been camping across the United States, from coast-to-coast, and makes a point to stop at national landmarks along the way. He is also actively involved in numerous campground associations, including RVIA's Go RV-ing committee, as well as travel industry associations.
---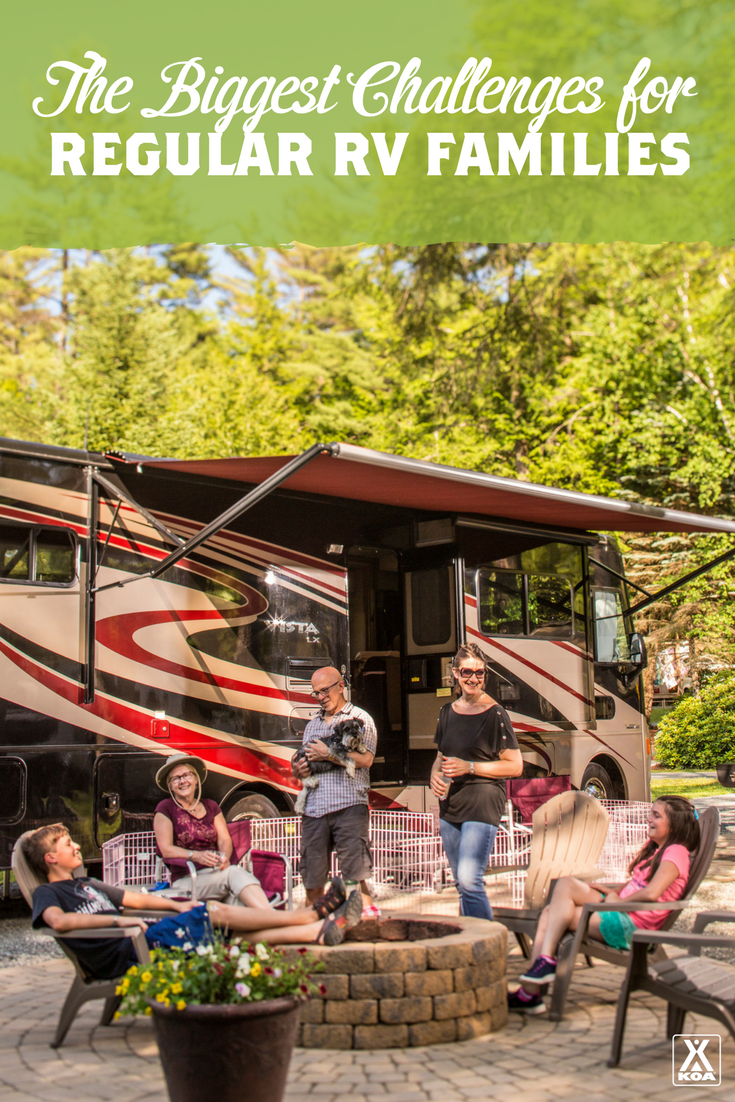 Save