10 National and State Parks That You Probably Haven't Visited Before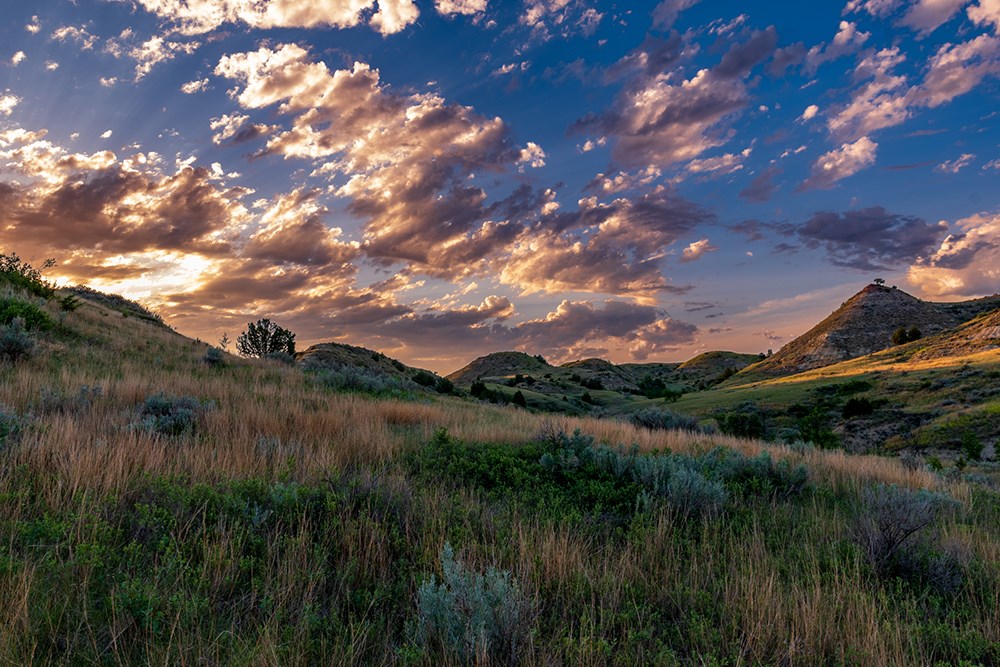 Summer and fall are prime months for visiting national and state parks. The only problem is that every other human being realizes this, resulting in oft-crowded trails and campgrounds in and around uber-popular parks like Yellowstone, Zion, Yosemite, and Everglades. Fortunately, you're never far from an underrated escape! Whether hidden away near a more popular park or off in a less-visited region of the country, these are the kinds of hidden gems that are have all the same beauty and nature, minus the crowds. These are 10 of the most underrated national and state parks to add to your travel list this year.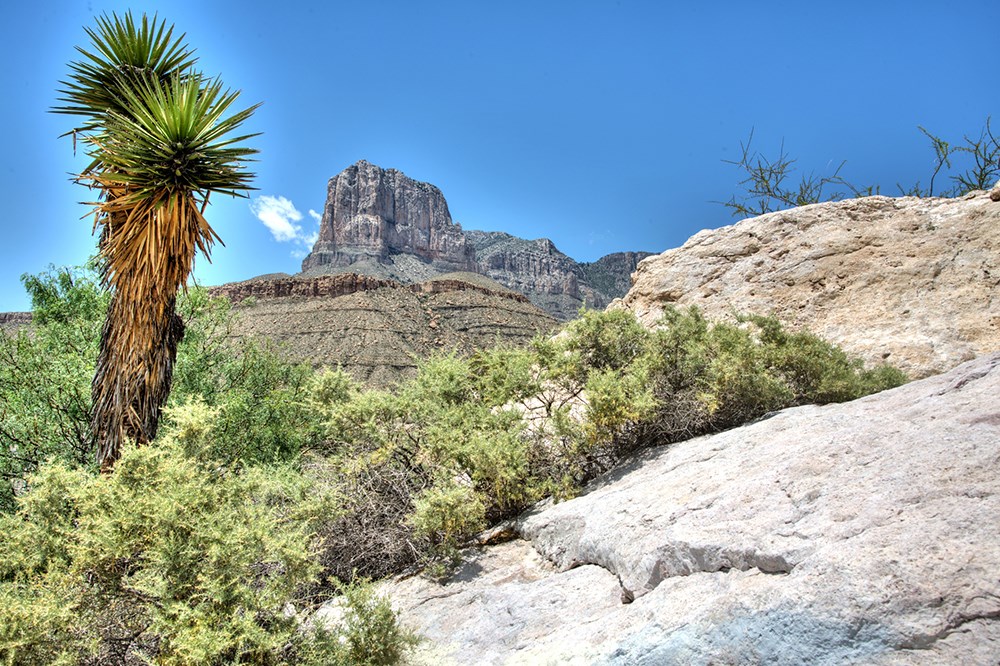 1. Guadalupe Mountains National Park
Fun fact: there are indeed mountains in Texas, and they're incredible. This highly underrated and unvisited national park calls west Texas home, a stone's throw from the New Mexico border and the slightly more renowned Carlsbad Caverns. But while the Caverns bring visitors underground, Guadalupe Mountains takes them to new heights. In terms of trails and mileage, this park packs a wide array of diverse terrain and difficulty levels, from soaring peaks (including the namesake Guadalupe Peak, the highest point in Texas) and tree-lined canyons to sugar-white sand dunes and pastoral springs. Added bonus for geology fans: this area used to be a tropical sea millions of years ago, which means the mountains contain one of the largest fossilized reefs on Earth.
Nearby KOAs:
Carlsbad KOA Holiday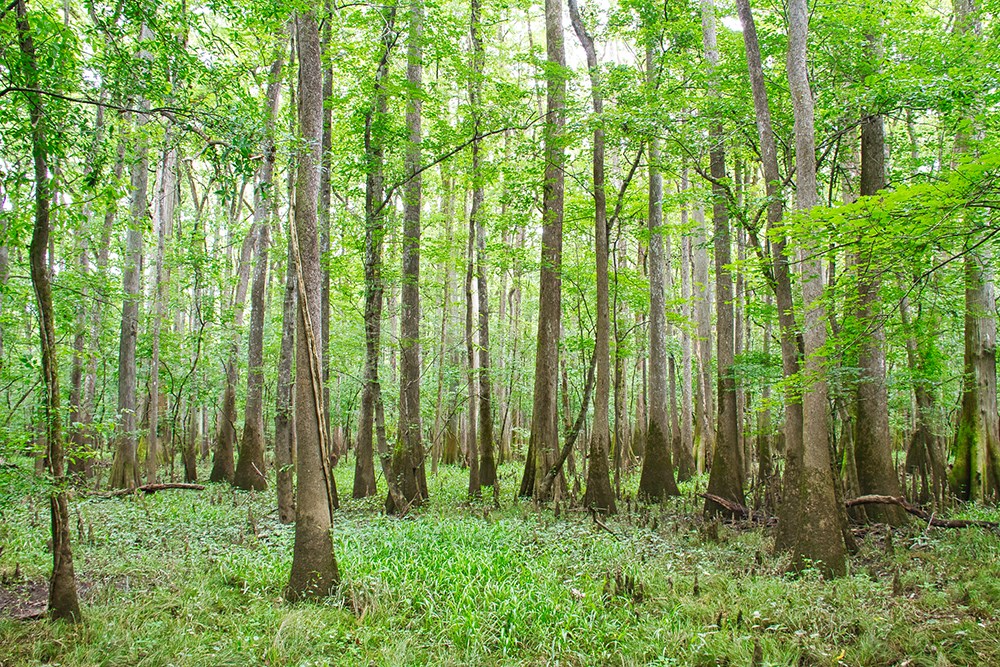 2. Congaree National Park
Nestled in the middle of South Carolina, this small-but-mighty park feels somewhat like a mix between Everglades and Redwood, where towering trees collide with swamp-like waterways and immersive kayak treks. Actually a broad floodplain rather than a swamp, and so named for the Congaree River flowing through it, the park periodically floods as a way to bring vital nutrients to the roots of these skyscraper-sized trees, the largest east of the Mississippi River. An ideal place to kayak or canoe, especially along the quieter and more intimate Cedar Creek, Congaree also boasts easy trails and boardwalk routes, which zigzag through eerily beautiful forests.
Nearby KOAs:
Santee / Santee Lakes KOA Journey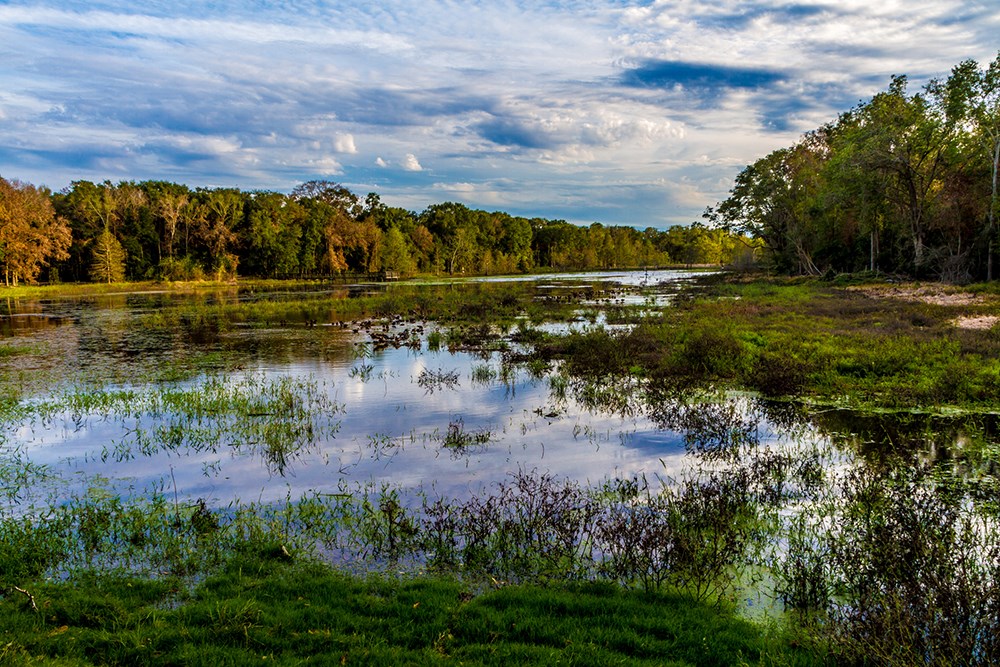 3. Brazos Bend State Park
The perfect respite from the urban hustle and bustle, Brazos Bend State Park is an easy day trip from Houston. Although it's 45 miles from downtown, it feels worlds away with its peaceful woodland pathways and abundant wildlife. Altogether, the park boasts nearly 40 miles of different trails, most of which are easy and flat, but no less awe-inspiring for its lush landscape and waterways. There's also an informative nature center and an observation deck for an impressive look at the park's terrain.
Nearby KOAs:
Galveston Island KOA Holiday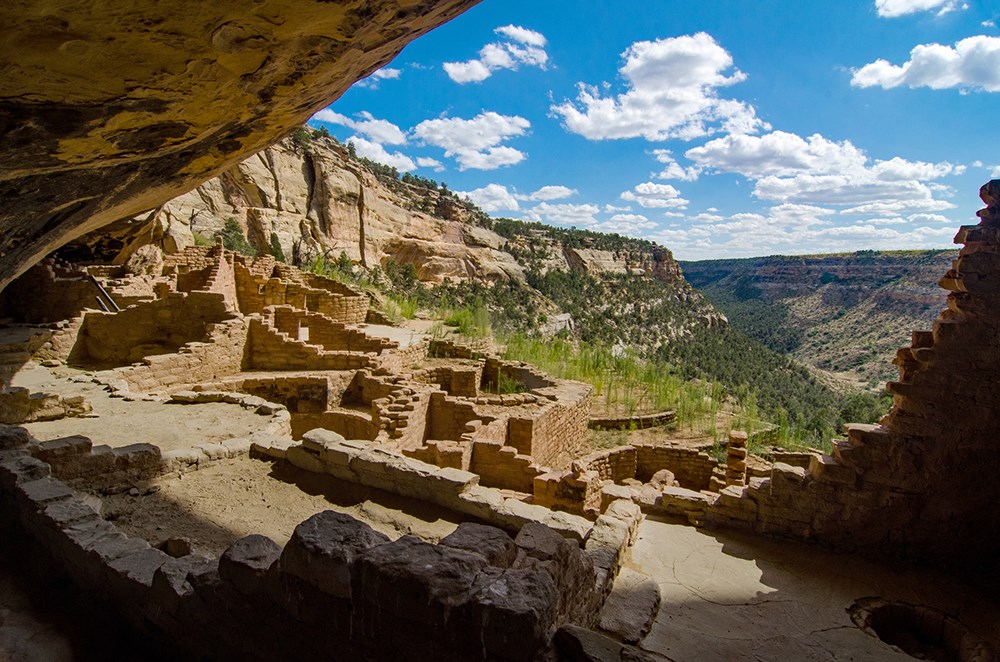 4. Mesa Verde National Park
The first national park designated in order to preserve man-made history (in this case cliff dwellings created by ancient Puebloans), this park in southwestern Colorado is rich with unexpected discoveries and underrated sights. Today, the city-sized cliff-side dwellings are the star attraction of the park, accessible via ranger-led tours, but most people don't realize how stunningly beautiful the rest of the park is. Some of the best examples can be seen from the mesa-top hiking trails, offering panoramic views of the lush Colorado landscape as far as the eye can see.
Nearby KOAs:
Cortez / Mesa Verde KOA Journey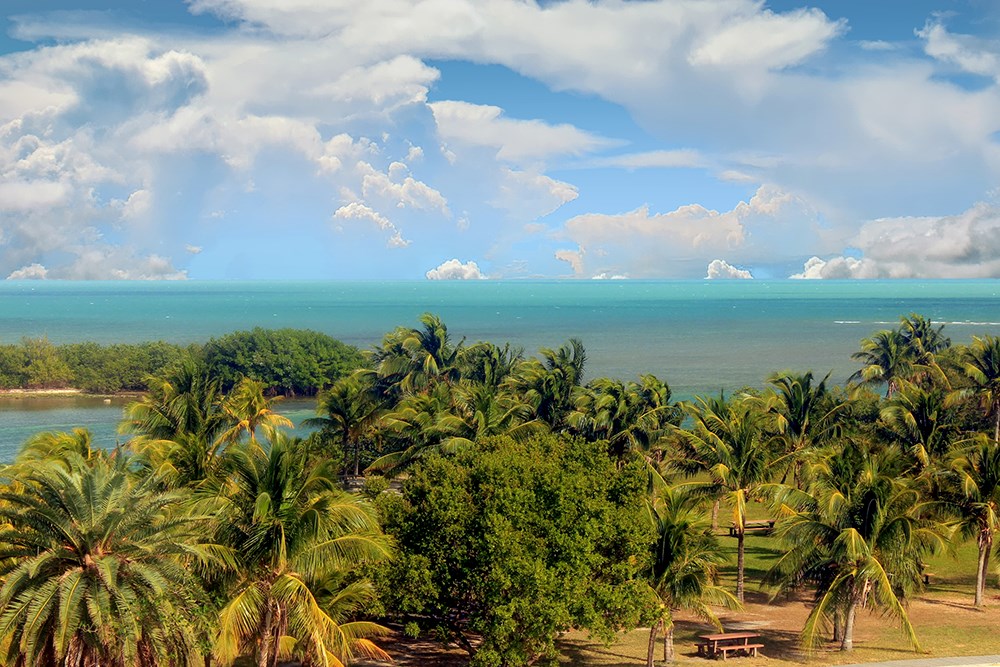 5. Biscayne National Park
In southern Florida, many people think Everglades is the only national park. As the third largest park in the contiguous U.S., and the largest east of the Mississippi, it definitely dominates the conversation. But just nearby, sandwiched between Everglades and Miami, is a watery wonderland equally deserving of your attention. Biscayne National Park, comprised of 95% water, is home to the largest protected aquatic area in the National Park Service, including vast swaths of fish species, birds, and oceanic flora. Land activities here are minimal (just a brief boardwalk trail on the mainland and some routes out on the keys), so in order to really experience Biscayne, you're gonna need to dive in — literally. Guided tours include snorkel trips, kayak floats, paddle boarding amidst mangrove trees, and diving by shipwrecks.
Nearby KOAs:
Hollywood KOA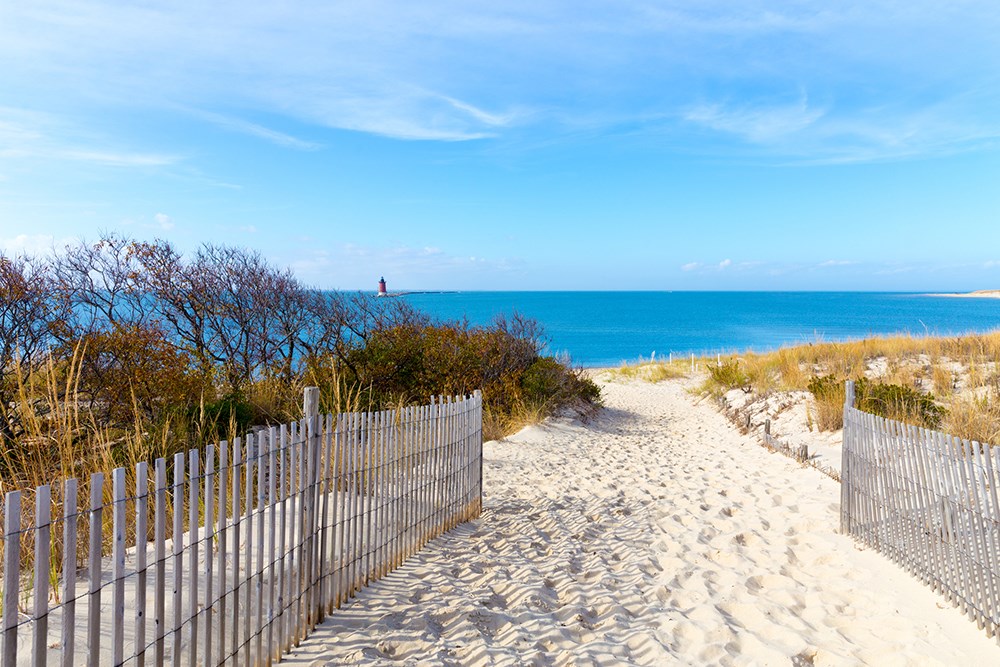 6. Cape Henlopen State Park
Military history and natural beauty combine along the Delaware shores at Cape Henlopen State Park, a serene seaside oasis that's lush with salt marshes and maritime forests. This quiet state park is the perfect place for a beach stroll or a forested trail, coupled with a stop at the World War II military base of Fort Miles. Along the way, keep your eyes peeled for wildlife, both of the avian and aquatic varieties, before taking a dip in the ocean or drinking in more military history.
Nearby KOAs:
Chincoteague Island KOA Resort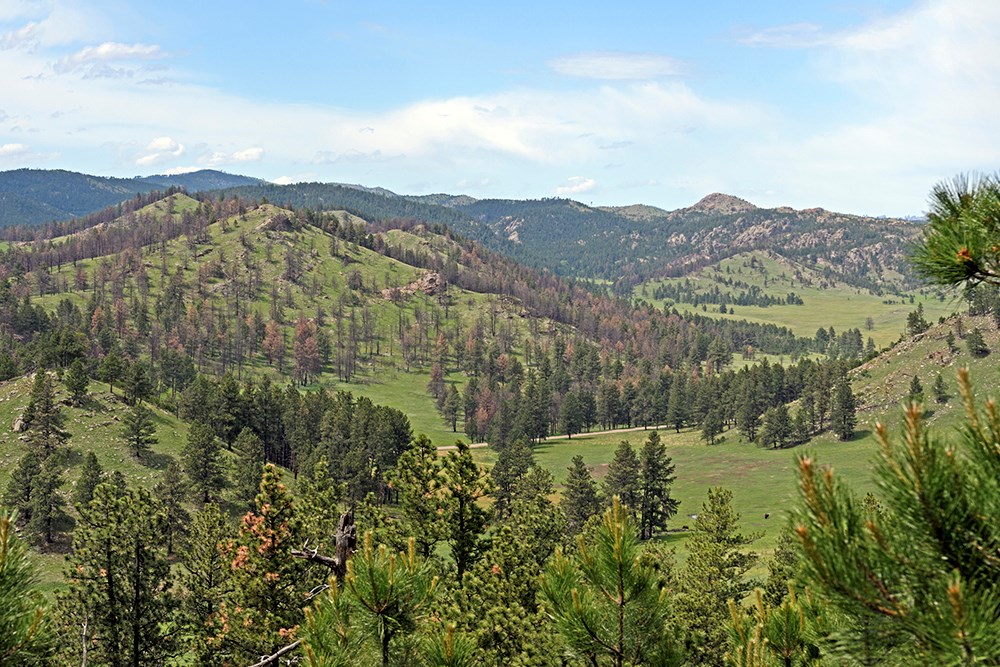 7. Wind Cave National Park
As one of the most underrated national parks in one of the most underrated states, Wind Cave is the quintessential underrated national park. Located in western South Dakota, close to other more popular parks like Badlands and Mount Rushmore, this is actually one of the oldest parks in the National Park System, comprised of many miles of subterranean passageways and sweeping vistas from the grassy surface trails, where bison and prairie dogs can frequently be seen. Underground, you can embark on ranger-led tours through small portions of one of the longest cave systems in the world, while more than 30 miles of trails are waiting to be explored above ground. It's really a best of both worlds scenario here, made all the better by the fact that hardly anyone seems to know about it.
Nearby KOAs:
Hot Springs SD / Black Hills KOA Holiday
Custer / Mount Rushmore / Black Hills KOA Holiday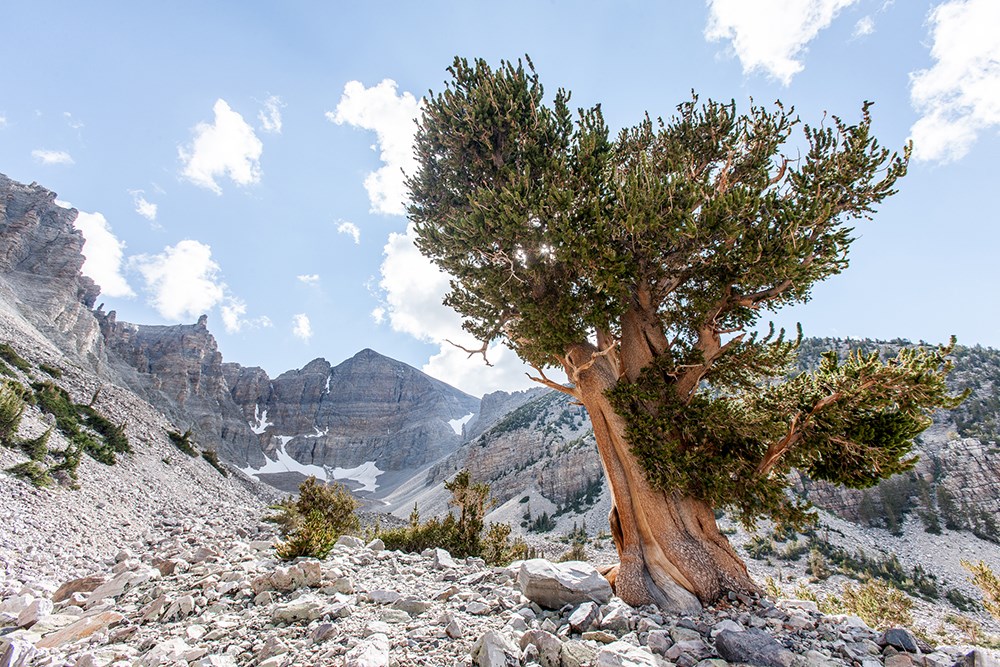 8. Great Basin National Park
The fact that this remote national park is located off a stretch of U.S. Route 50 that's so desolate and quiet it's nickname is "The Loneliest Road in America" should clue you in to just how undiscovered Great Basin is. Located in sleepy eastern Nevada, this is the kind of sprawling, wide-open landscape where you're likely to have the trails all to yourself, and between the mountain treks and lakeside jaunts, you've got plenty of options. Some of the many worthwhile stops here include Wheeler Peak, the highest point in the park, the ancient bristlecone pine trees, and Lehman Caves. And with less than 200,000 annual visitors, you'll have it all to yourself.
Nearby KOAs:
Ely KOA Journey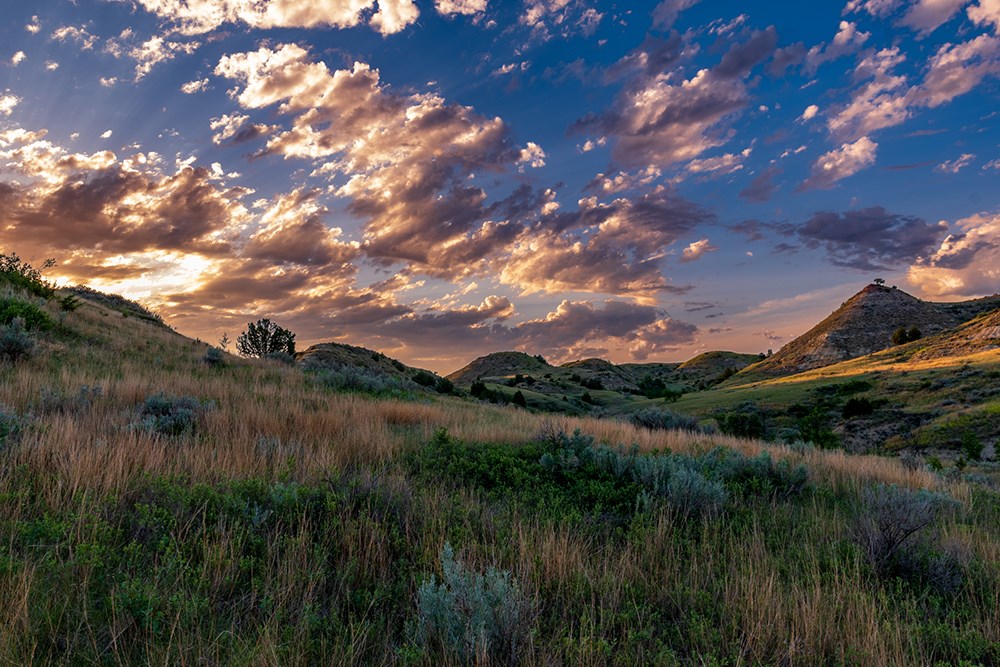 9. Theodore Roosevelt National Park
One of the few states that's more underrated than South Dakota is its neighbor to the north, where a quiet and peaceful national park offers all-natural riches of its own. Theodore Roosevelt National Park is a colorful wonderland of badlands, wild horses, bison, and petrified trees, bursting with surprises at every turn. The park is divided into two main north and south districts, each one conjuring a true sense of Wild West ambience untouched by human development. The meandering Little Missouri River is a lot larger than its name implies, carving a breathtaking path through grasslands and sandstone, while the larger-than-life wildlife rivals mightier parks like Grand Teton and Badlands.
Nearby KOAs:
Bismarck KOA Journey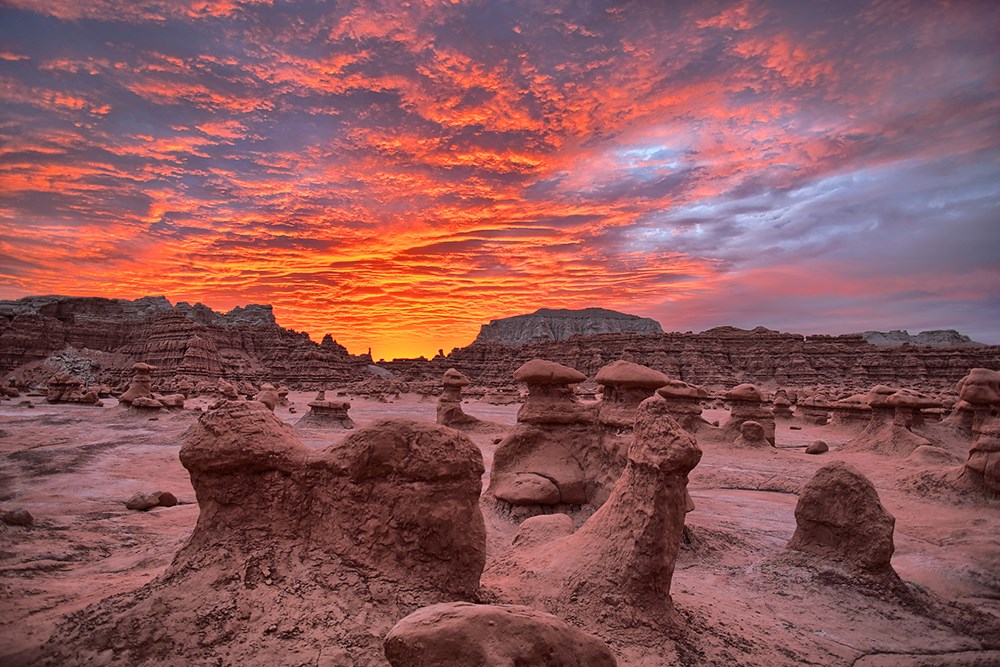 10. Goblin Valley State Park
Utah's national parks are some of the most popular — and highly visited — parks in the nation, revered for their hulking rock formations, hoodoos, arches, and canyons. Goblin Valley State Park sports all the same striking sights, sans crowds. It feels too good to be true to have such an immersive and overwhelming environment to oneself, but it's all part of the allure of Goblin Valley, where mile after mile of orange- and red-colored rock provide a vibrant canvas for hiking and exploration. Whether you're looking for a canyon trek or to see some of Utah's famous hoodoos, you won't be disappointed here. Especially if you arrive early for sunrise.
Nearby KOAs:
Green River KOA Journey
---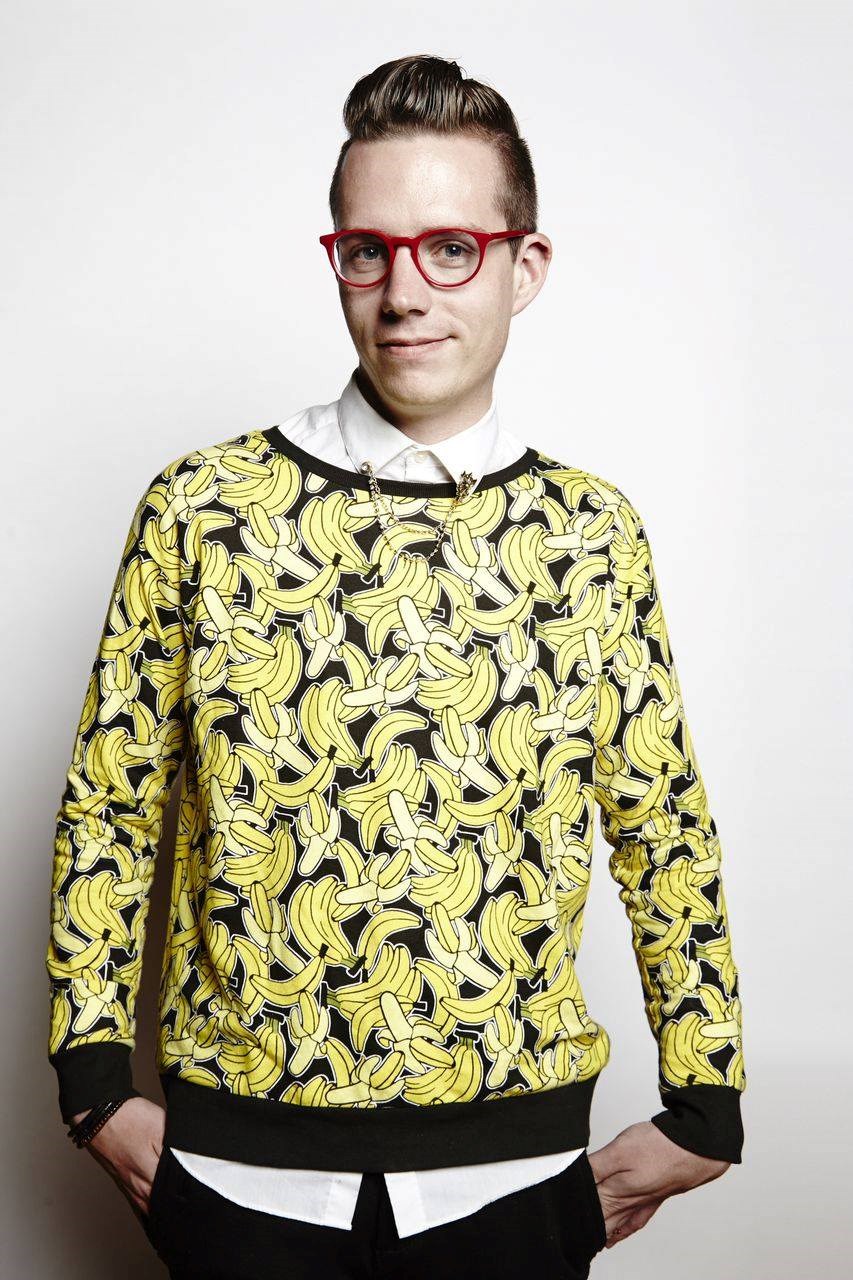 Born and raised in New Hampshire, Matt Kirouac grew up with a love for camping and the outdoors. Though he's lived in Chicago since 2006, he's always on the lookout for new adventures. He writes about travel and food for outlets like TripExpert, Money Inc, Upventur, DiningOut, Food Fanatics magazine, Plate Magazine and Zagat, and he currently serves as Chicago editor for What Should We Do?! He's the author of The Hunt Guides: Chicago (2016) and Unique Eats & Eateries of Chicago (2017).
---