For far too long, the Great Plains region of the U.S. has been regarded as "flyover country," overlooked in favor of the coasts or the mountains. While those destinations are certainly worthwhile, Great Plains states—like Oklahoma, Kansas, Nebraska, and the Dakotas—are filled with awe-inspiring beauty and unique attractions all their own, and with the recent rise in road trip travel, it's their time to shine. Here are 10 great destinations in the Great Plains.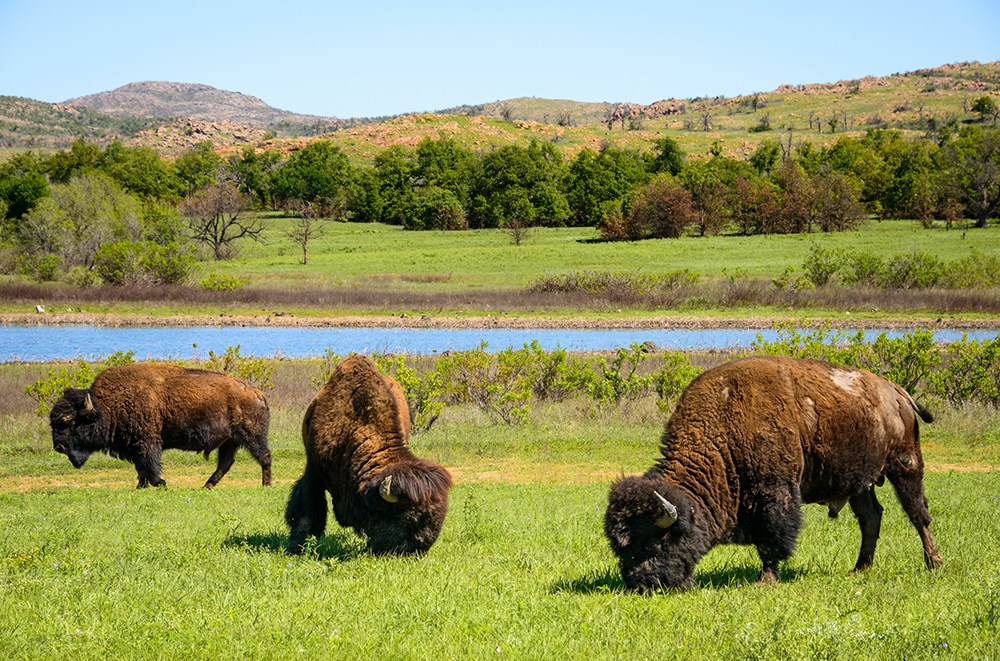 1. Wichita Mountains Wildlife Refuge, Oklahoma
More so than most states, Oklahoma is stereotyped as endless flat prairie as far as the eye can see, which couldn't be further from the truth. This is most apparent in southwestern Oklahoma, where the Wichita Mountains erupt from the Earth like rocky skyscrapers, interspersed with twinkling blue lakes, waterfalls, craggy canyons, dense forests, and roving bison. There's some serious elevation to be found in this quiet and tranquil section of the state, which has been under the management of the U.S. Fish and Wildlife Service since 1901, along with trails that vary between gentle jaunts and difficult treks that necessitate hands-on scrambling atop boulders.
Nearby KOAs:
Burkburnett / Wichita Falls KOA Journey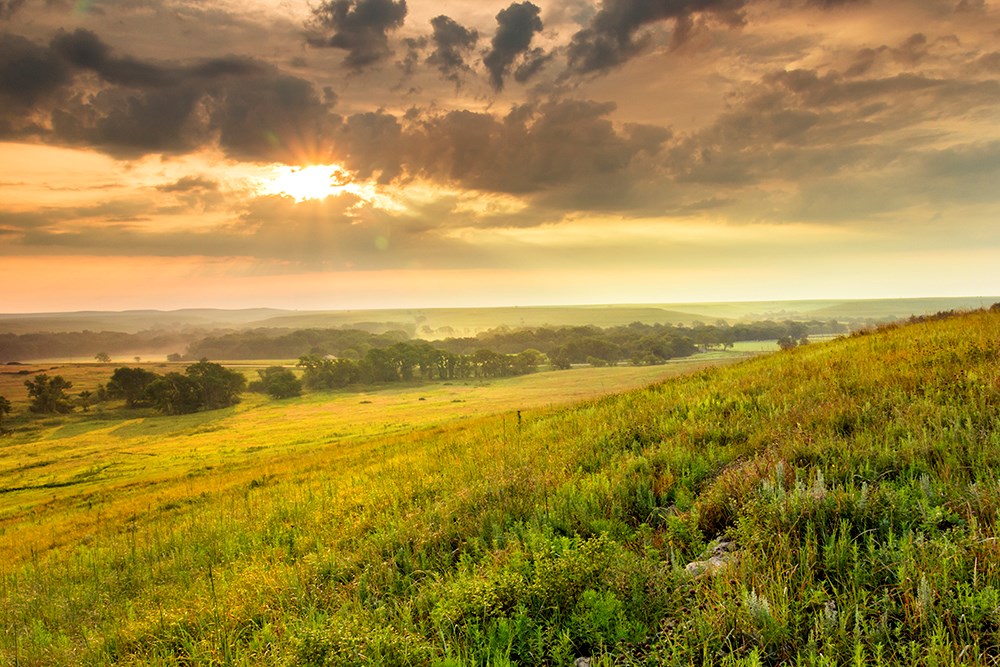 2. Tallgrass Prairie National Preserve, Kansas
Of the national park sites in Kansas, of which there are surprisingly several, Tallgrass Prairie is the most immersive. Nestled in the Flint Hills region of the state, another parcel of land that defies flat stereotypes, this is a park that protects an important part of American history and topography. Tallgrass prairie is a type of landscape that once covered 170 million acres of North America, most of which has been lost to farmland and other developments. Today, less than 4% of tallgrass prairie remains, large swaths of which are preserved here on the sweeping, golden plains of Kansas. Hike into the grasslands to experience a bygone part of history, and a terrain that feels quintessentially American, with its amber waves and bison herds.
Nearby KOAs:
Topeka / Capital City KOA Journey
Salina KOA Holiday Holiday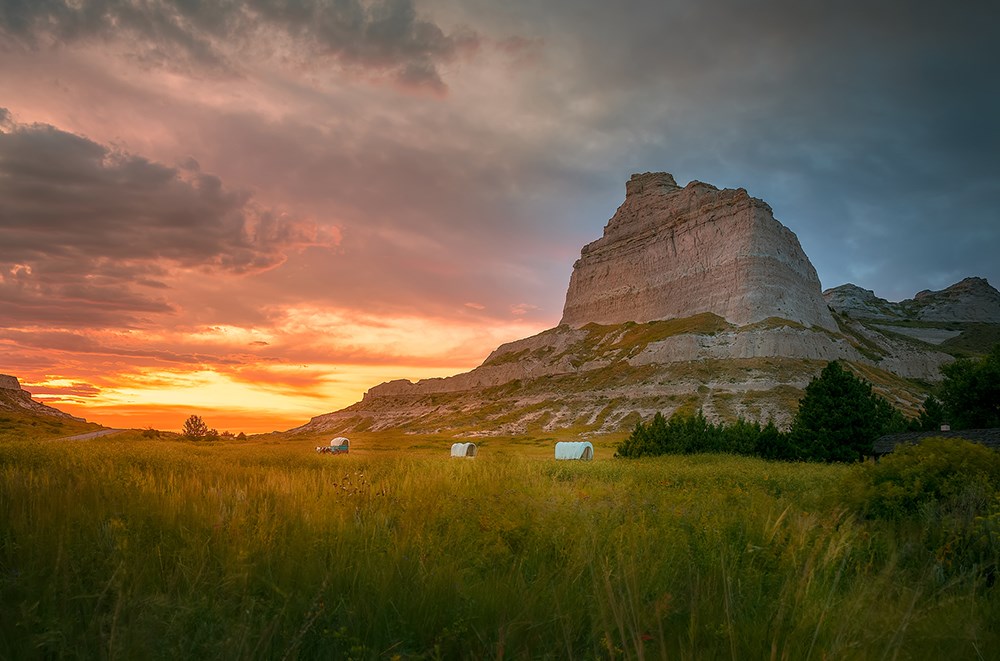 3. Scotts Bluff National Monument, Nebraska
A common theme for the Great Plains is that they really aren't as flat as people think. This is again evidenced at Scotts Bluff National Monument in western Nebraska, where badlands and bluffs soar 800 feet above a sea of billowing green grass and the meandering North Platte River. It's quite a breathtaking sight to behold, and it's been that way for generations and for many peoples. It's hard-to-miss landscape made it an important icon for Native Americans, as well as travelers making their way westward—the Oregon Trail is the most famous route that passed through here, marked by wagon replicas at the monument. In addition to ample history, the park is great for hiking, with five different trails varying in length and difficulty. The Saddle Rock Trail, while the most strenuous, is a can't-miss. Starting by the visitor center, it weaves through the prairie before zig-zagging up into the bluffs, through a rock tunnel, and to the top of the monument, with panoramic views of western Nebraska on all sides.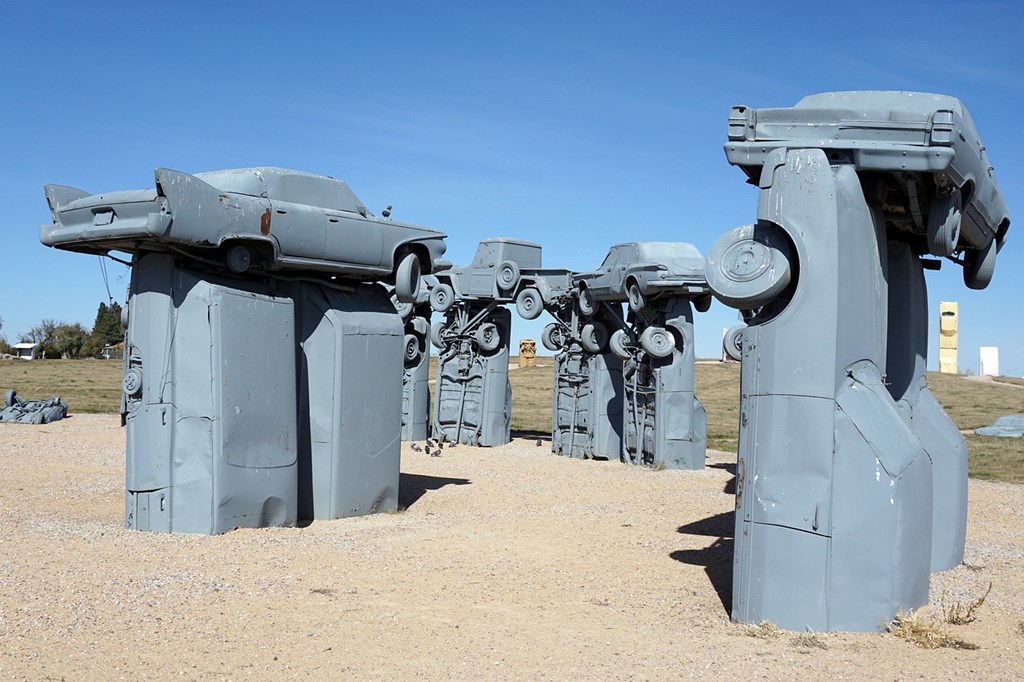 4. Carhenge, Nebraska
In case you can't make it to England anytime soon, western Nebraska has a quirky attraction that could scratch that itch. Carhenge is an offbeat nod to England's famed Stonehenge, made with 39 old-timey cars instead of stone pillars. Located in the town of Alliance, the oddity has become a roadside destination in and of itself, as the spread of painted gray cars stacked on top of each other is quite the spectacle to behold. To learn more about the car display, which is really more of an impressive art piece than anything else, Carhenge added a visitor center that delves into its creation, its dedication in 1987, and the construction by Jim Reinders.
Nearby KOAs:
Ogallala KOA Journey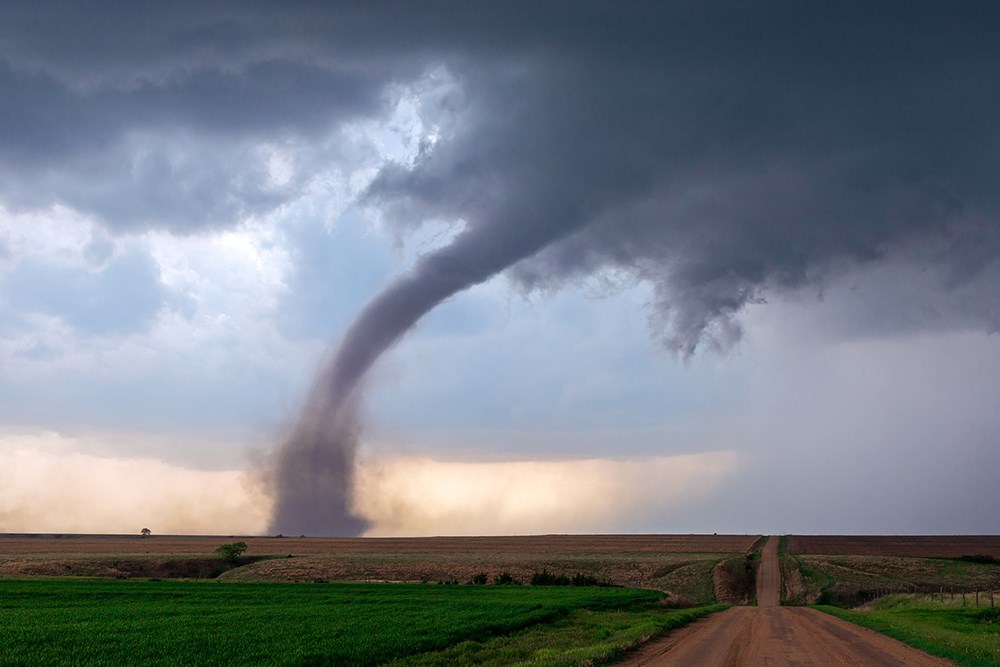 5. Twister the Movie Museum, Oklahoma
Hollywood gets most of the movie-making attention, but one of the biggest blockbusters of the '90s was actually primarily filmed in Oklahoma, and there's a museum dedicated to showcasing its legacy. Twister the Movie Museum is filled with information, photos, souvenirs, autographs, and videos from its namesake movie, part of which took place in the town of Wakita where it's located. It's a pretty nondescript museum in a fairly nondescript town, but it feels like an honest slice of rural Oklahoma, and one that looks and feels eerily on brand with the infamously destructive movie. While you're on a Twister kick, stop in for a movie at the Beacon Drive-In Theater in Guthrie, a longstanding institution that also served as a filming location for the movie.
Nearby KOAs:
Wellington KOA Holiday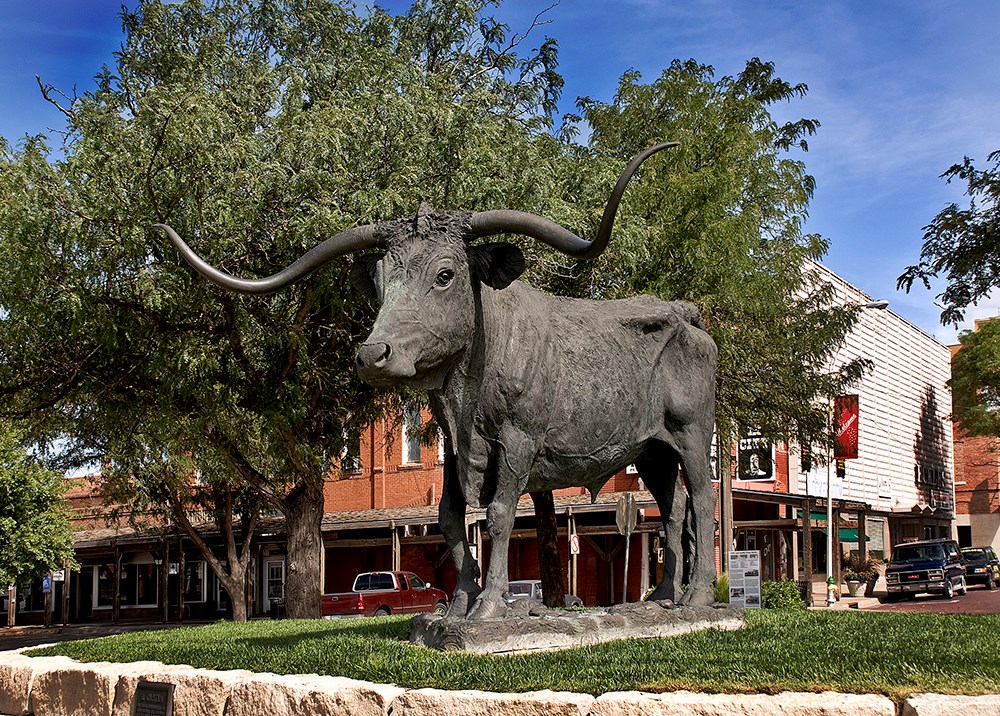 6. Dodge City, Kansas
Dodge City, located in southwest Kansas, isn't quite as urban as its name might suggest. Rather, this ramshackle town is filled with its own unique style of all-American lore. As a true Wild West-type setting, the town originated in the late-1800s, when it experienced a bit of a boom thanks to cattle trade. Along with an influx of visitors and residents came salacious businesses, like saloons, brothels, and gambling dens. Dodge City, unsurprisingly, amassed an infamous reputation as having more gunfighters than anywhere else in the U.S. Much calmer and quieter —and safer — today, passersby can still experience Dodge City's nefarious past of at the Boot Hill Museum (complete with gunfight re-enactments), the Gunfighters Wax Museum, and Boot Hill Distillery for cocktails made with spirits like gin, bourbon, and white whiskey.
Nearby KOAs:
Dodge City KOA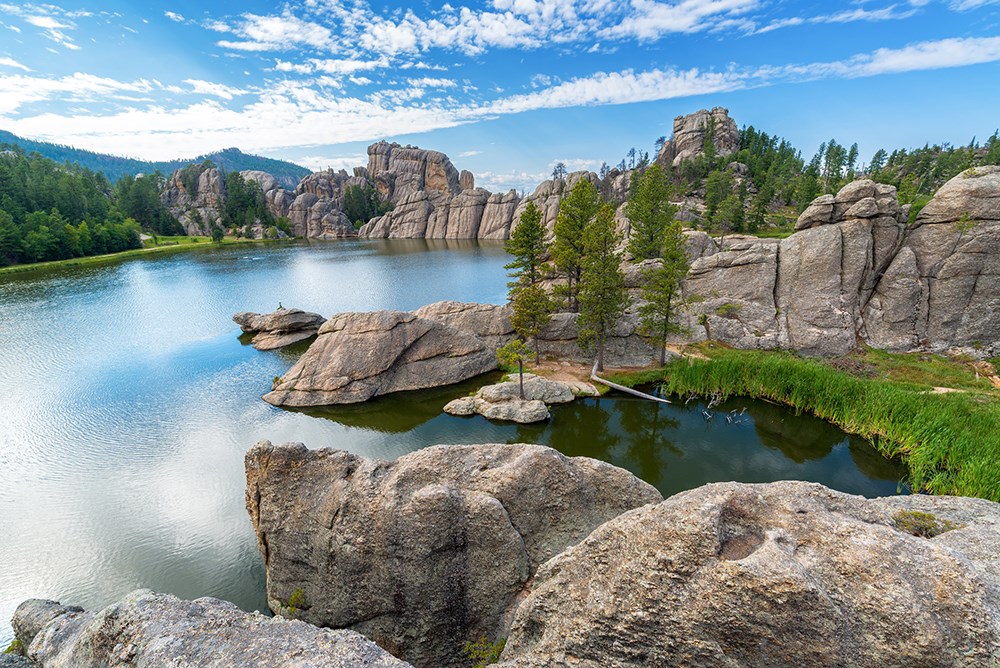 7. Custer State Park, South Dakota
The song "Home on the Range" must have been inspired by Custer State Park, because few places in America capture that "where the buffalo roam" vibe quite like this epic South Dakota park. Nestled in the Black Hills, Custer State Park is arguably one of the country's most famed state parks, filled with larger-than-life wildlife, stunning Black Hills hikes, shimmering lakes, and scenic drives as breathtaking as they are precarious (Needles Highway is not for the claustrophobic). It'd be easy to spend a week or more exploring all that the park has to offer, including fishing at Sylvan Lake or summiting Black Elk Peak, the highest point in the state. Visit in September to witness the thunderous Buffalo Roundup, a South Dakota tradition that sees cowboys corral herds of buffalo that number in the thousands.
Nearby KOAs:
Custer / Mount Rushmore / Black Hills KOA Holiday
Mount Rushmore KOA Resort at Palmer Gulch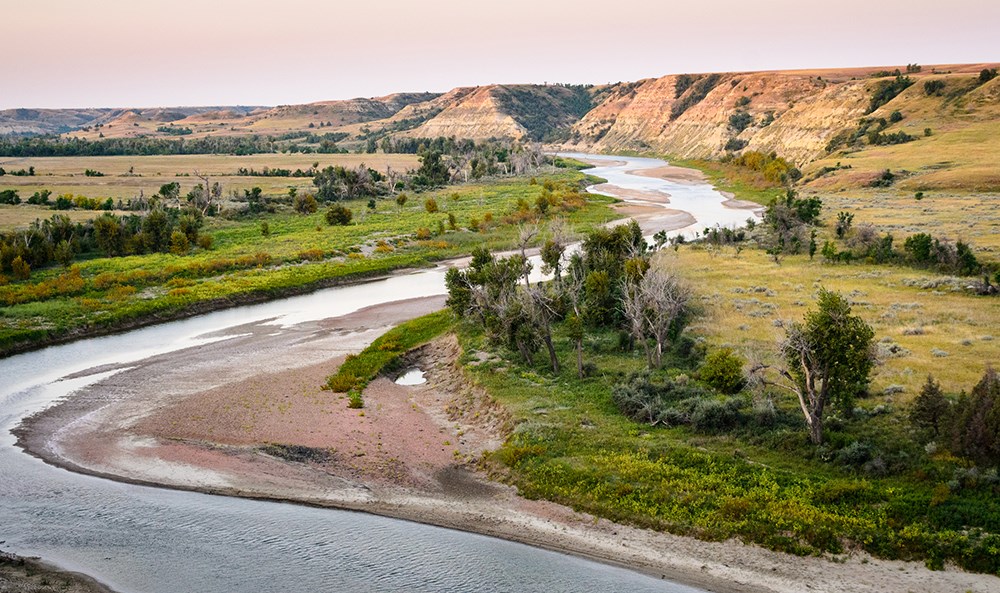 8. Theodore Roosevelt National Park, North Dakota
The only park in the National Park System named for a person, Theodore Roosevelt is a fitting ode to the President who would go on to establish America's greatest idea. This stunning and surprising landscape enthralled Roosevelt and inspired him to push conservation efforts for the entire nation. Bison-filled prairies and badlands abound, criss-crossed with hiking trails and rivers. The Painted Canyon Trail offers an immersive tour of geological history along a descent into a colorful canyon striated with rock layers. The Achenbach Trail is more challenging with its steep climbs, river crossings, buttes, and sweeping panoramas from the heart of the park. Be on the lookout for wild horses and prairie dog towns.
Nearby KOAs:
Miles City KOA Journey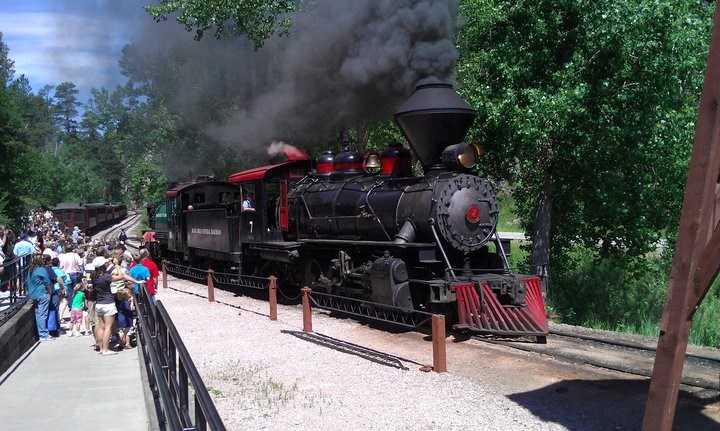 9. 1880 Train, South Dakota
Boarding this vintage steam train is like traveling back in time to a simpler era. Not only is the train charming in all its ornate Americana nostalgia, but it provides an epic journey from Keystone (the town where Mount Rushmore is located) to the bucolic town of Hill City, where boutiques, restaurants, and ice cream shops line the main drag. En route, the vintage train chugs along through lush forests and hills. Mosey along the Mickelson Trail while in town—the former train track weaves through the Black Hills region for 108 miles, including a portion that goes right through the center of Hill City.
Nearby KOAs:
Mount Rushmore KOA Resort at Palmer Gulch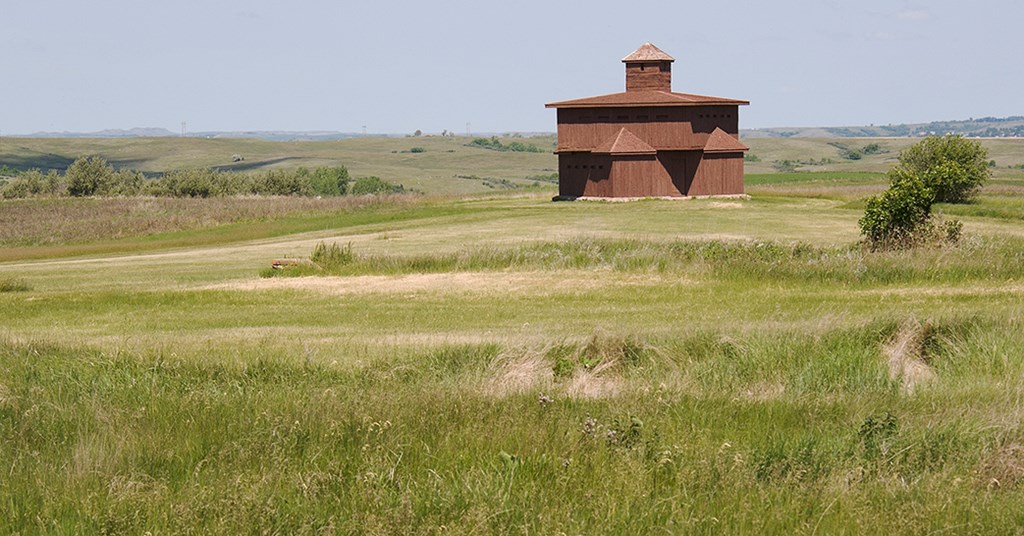 10. Fort Mandan, North Dakota
Lewis and Clark's "Corps of Discovery" was a crucial document of American history, and we've got North Dakota to thank for much of it. Between 1804 to 1805, this is where the famed explorers lived, and also where they met with Native Americans, including Sakakawea, to learn more about the land and plan the rest of their journey the Pacific. Among the Lewis and Clark sites in North Dakota, few are as iconic and worthy as Fort Mandan and the Lewis and Clark Interpretive Center. The reconstructed fort, which served as their cozy winter home, is a genuine blast from the past, transporting visitors back to a time of pure discovery. Explore the modern interpretive museum, home to numerous interactive exhibits, galleries, and a store stocked with lots of North Dakota-made art, jewelry, clothing, and decor.
Nearby KOAs:
Bismarck KOA Journey
---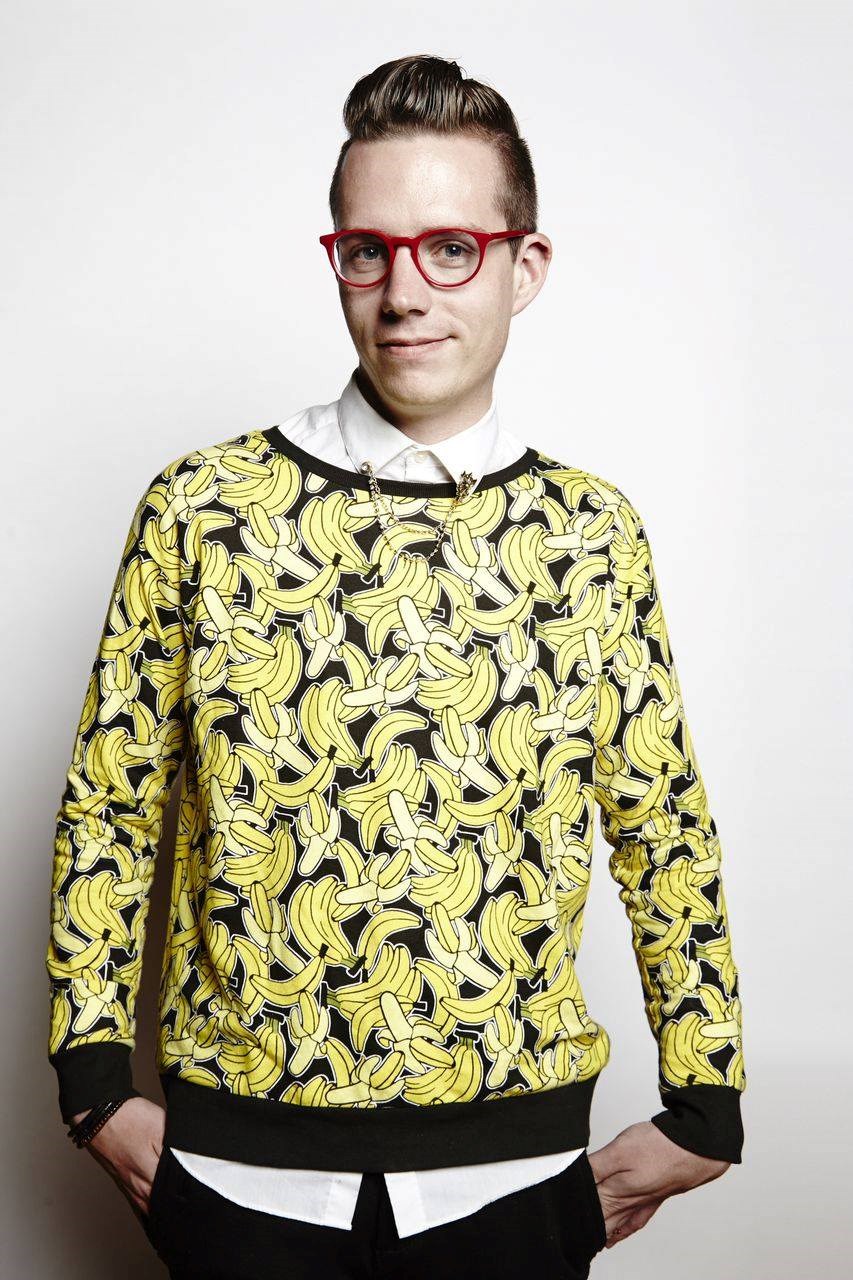 Born and raised in New Hampshire, Matt Kirouac grew up with a love for camping and the outdoors. Though he's lived in Chicago since 2006, he's always on the lookout for new adventures. He writes about travel and food for outlets like TripExpert, Money Inc, Upventur, DiningOut, Food Fanatics magazine, Plate Magazine and Zagat, and he currently serves as Chicago editor for What Should We Do?! He's the author of The Hunt Guides: Chicago (2016) and Unique Eats & Eateries of Chicago (2017).
---