From sandy beaches to majestic mountains, America's small towns offer families so many things to see and do. (For our purposes, a "small town" is defined as having a population of less than 100,000, although most in our list have considerably fewer.) You can't go wrong by loading the car and heading out to any of these great little towns. Each offers plenty of natural and man-made attractions, can't-miss activities, amenity-rich lodging facilities, and great dining options.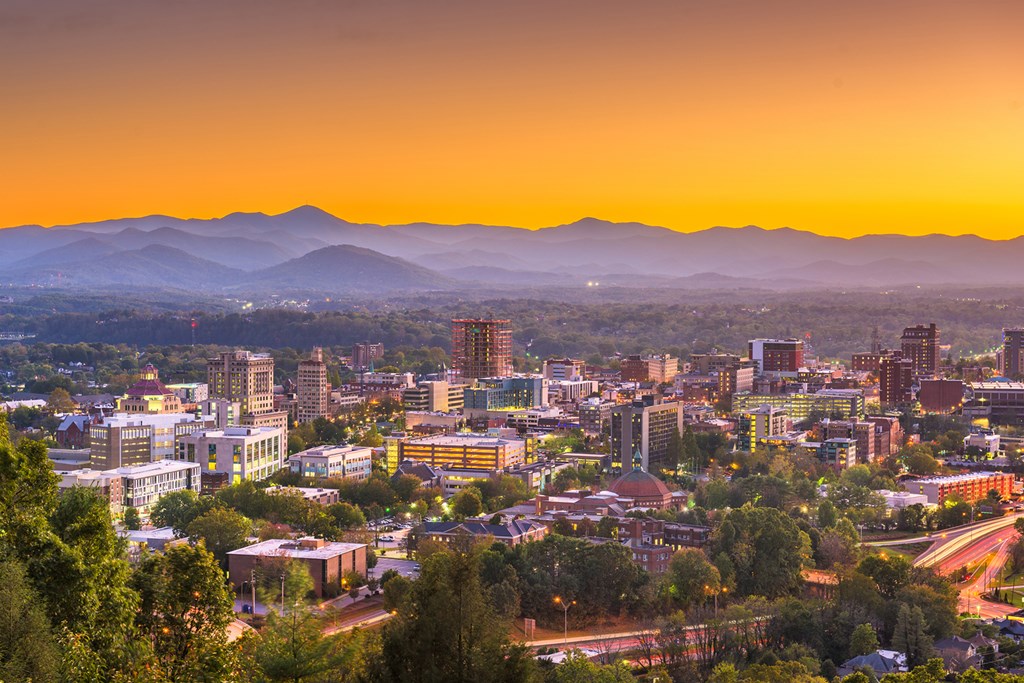 1. Asheville, North Carolina
Gorgeous scenery, a vibrant artist community, and a tradition of local food and drink make Asheville the perfect place to escape. This town of 92,000 in the Blue Ridge Mountains is at the confluence of the French Broad and Swannanoa rivers and was once part of the Cherokee Nation.
Live music is a massive element in the Asheville economy, and street performers and outdoor music festivals are everywhere. Popular local attractions include the North Carolina Arboretum and botanical garden, the Thomas Wolfe House (a U.S. National Historic Landmark), and "America's Favorite Drive," the Blue Ridge Parkway.
For kids, the Adventure Center of Asheville features a Treetops Adventure Park with 70 challenge elements over seven aerial trails, ziplines, and a bike park. Chimney Rock Park includes hiking trails and a rock tower for climbing.
Don't Miss:  The Biltmore Estate is the largest privately-owned house in the U.S., with 250 rooms and a size of 179,000 square feet. Built for George Vanderbilt II between 1889-1895, it is a prime example of mansions from the Gilded Age and is on the National Register of Historic Places. In addition to the house itself, the 8,000-acre park-like setting includes an immense garden, observatory, model railway, winery, two hotels, gift shops, restaurants, and more. You may want to take one of the Segway tours just to see it all.  The farmyard includes a petting zoo, too, which kids are sure to love.
Where to Eat:  The Tupelo Honey Café serves an all-day menu of creatively prepared Southern comfort food, craft beers, cocktails, and a varied kids' menu.
Where to Camp: There are a number of different KOAs in the surrounding Asheville area for you to experience.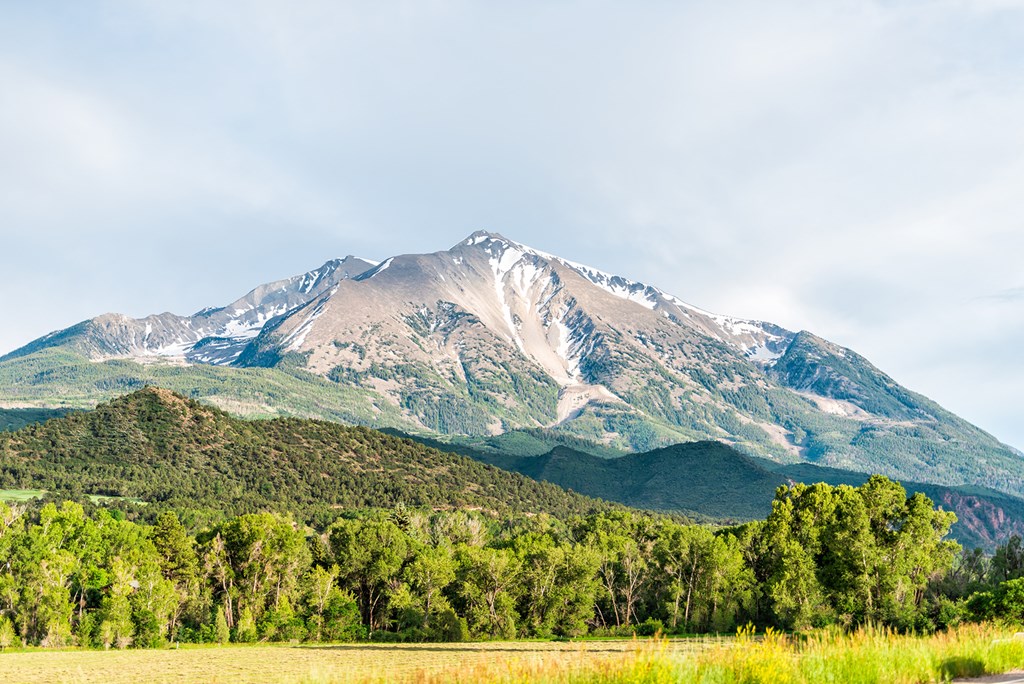 2. Carbondale, Colorado
Carbondale is a picturesque town of 6,700 with a blossoming food scene, stunning scenery, and a choice of outdoor activities, surrounded by the Rocky Mountains. Spend your time horseback riding, climbing, and Nordic skiing. The Rio Grande Trail is a famous mountain biking and hiking destination, offering incredible scenery and fresh mountain air.
The Avalanche Ranch, designed around the rock formations and natural landscape of the dramatic Crystal River Valley, features three natural hot springs in a tiered layout. The largest is fed by a 3-foot waterfall, providing a warm screen of water in front of a rock grotto. The springs are available year-round, day and night, except on Wednesdays until 5 PM to allow for cleaning.
Check with Carbondale's Recreation Department before going to learn about other seasonal programs, special events, and field trips.
Don't Miss: On Thursday nights, the Wild West Rodeo offers bull-riding, calf-roping, and fun for the whole family.
Where to Camp: KOA has a campground right in Carbondale, as well as a couple of others nearby to enjoy.
Where to Eat: Check out the Village Smithy for breakfast, brunch, or lunch. For dinner, try Allegria's Italian specialties, wine list, and luscious desserts.
3. Charlottesville, Virginia
No trip to Charlottesville (population 47,000) is complete without visiting Monticello, Thomas Jefferson's home and a UNESCO World Heritage Site. A short drive away are the homes of two other presidents – James Madison's Montpelier and James Monroe's Highland. You can take in all three on the same day.
The Looking Glass, housed in the IX Art Park, is Virginia's first immersive art exhibit. If you have younger kids, they're sure to enjoy the Virginia Discovery Museum, after which the entire family might want to stroll along the pedestrian Downtown Mall, one of the longest in the U.S.
Shenandoah National Park and the Saunders-Monticello hiking trail are nearby. Check out the hugely popular farmer's market and the area's numerous pick-your-own orchards. Enjoy kayaking, canoeing, river floating, award-winning wineries, and breathtaking views of the Blue Ridge Mountains.
Don't Miss: Pick your own apples and peaches (or buy freshly-picked fruit from their store) at Carter Mountain Orchard. Get some of their award-winning apple cider donuts, too.
Where to Camp: Enjoy some true KOA southern hospitality while camping during your visit to Charlottesville.
Where to Eat: A local favorite, The Nook serves classic diner fare for breakfast and lunch. Be sure not to skip on their famous milkshakes that both you and kids alike will love.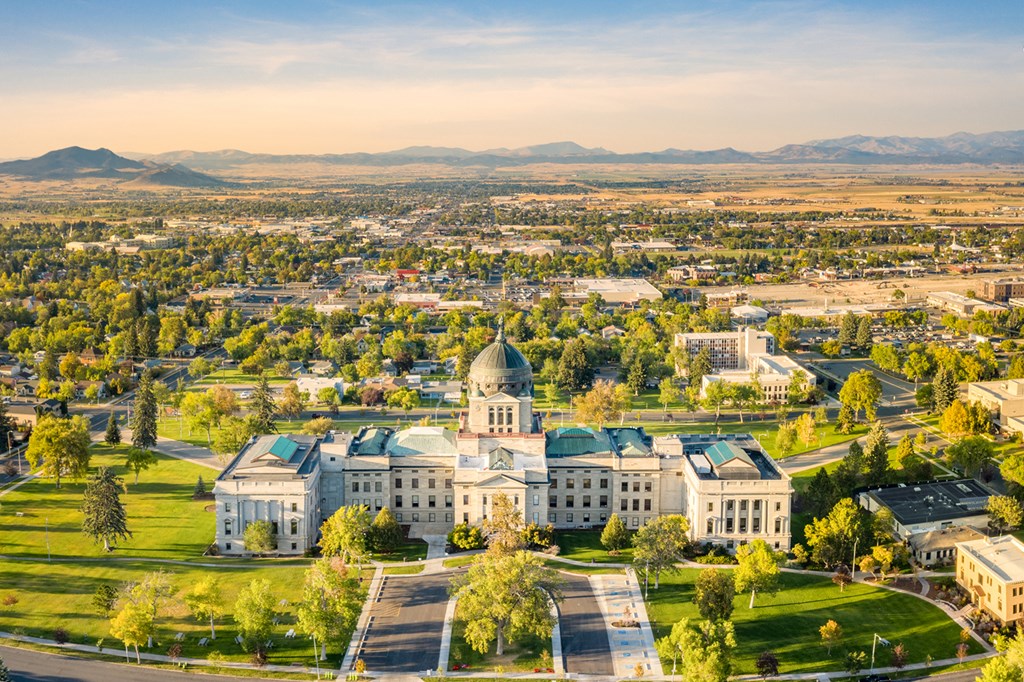 4. Helena, Montana
Once the center of the Montana Gold Rush, Helena is the capital of Montana and boasts a population of about 33,000. The city's heritage is demonstrated in beautifully preserved and restored buildings and churches, but there is much more to see and do.
Nearby Elkhorn State Park includes the Elkhorn Ghost Town, a preserved 19th-century mining town full of frontier architecture examples. Lewis & Clark Caverns, the state's first and best best-known park, includes one of North America's most decorated limestone caverns.
It would be hard to miss the Cathedral of St. Helena with its 230-foot-tall twin spires and 59 stained glass windows. Designed and built more than a century ago to resemble a Viennese cathedral, the church holds Mass daily.
Popular outdoor activities include river floating, hunting, skiing, rock climbing, geocaching, hiking, golf, camping, and more.
Don't Miss: The Great Northern Carousel is a world-class, hand-carved work of art featuring 37 animals found in Montana, 14 rounding boards, and stained-glass artwork. The National Carousel Association has called it the best carousel in America, if not the entire world.
Where to Camp: It's hard to find a place in the United States that doesn't have a KOA nearby, even when in small-town Montana.
Where to Eat: Benny's Bistro is a hip farm-to-table restaurant serving lunch and dinner that applies global flavor profiles to Montana-raised meat and locally grown ingredients.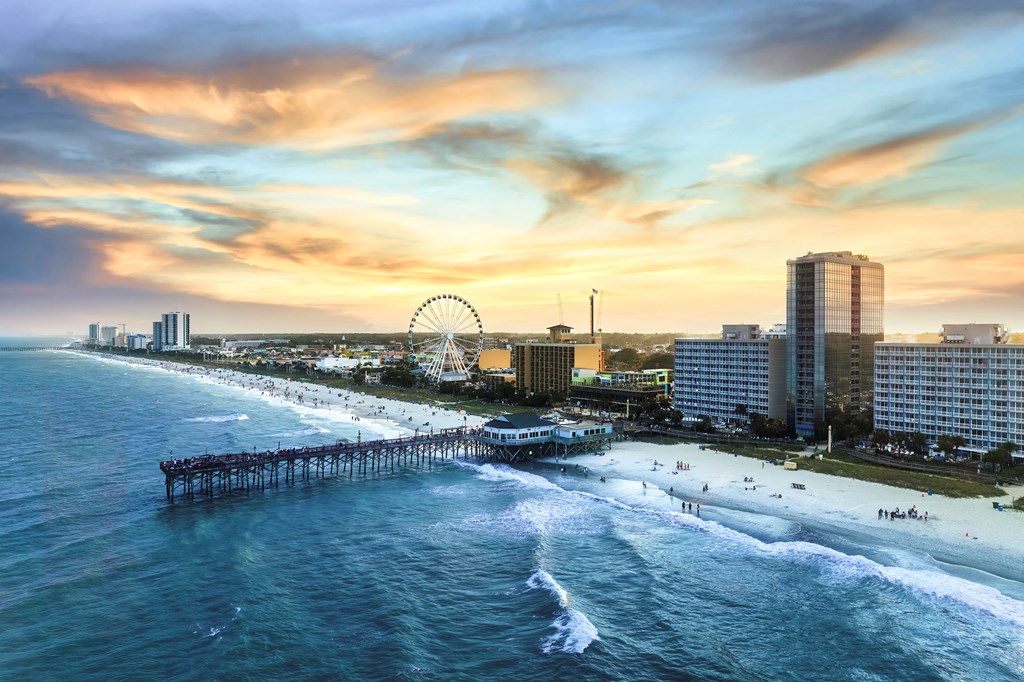 5. Myrtle Beach, South Carolina
Located in the heart of the Grand Strand's 60-mile stretch of white-sand beaches, Myrtle Beach has everything you could want in an affordable family vacation. Beaches, waterparks, amusement parks, banana boat rides, jet-skiing, and pier fishing are just a start.
With only 34,000 year-round residents in the city itself, the Myrtle Beach area has more than 90 championship golf courses, hundreds of retail stores and dining options, two outlet malls, and some of the best live entertainment anywhere. Brookgreen Botanical Gardens, which also includes the Low Country Zoo, has over 1,400 sculptures by local artists on display over its 9,000 acres.
Don't Miss: Get a better look at all of Myrtle Beach with a ride on the 187-foot-tall Skywheel. While at the Skywheel site, check out their Ropes Course and 18-hole miniature golf course.
Where to Camp: Myrtle Beach has its very own KOA where you can "camp under the trees but still be able to walk to the beach."
Where to Eat: Enjoy the amazing buffet, 11 uniquely decorated dining rooms, and master collection of model ships at The Original Benjamin's Calabash Seafood.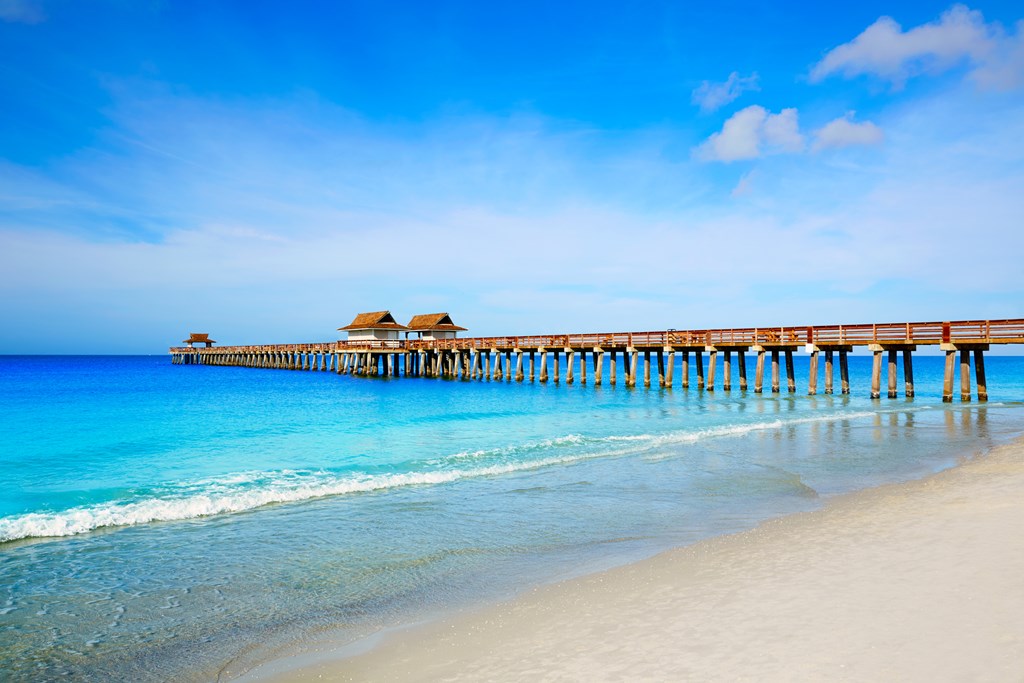 6. Naples, Florida
With white sandy beaches on the Gulf of Mexico, backed by narrow dunes and home to just 21,750 people, Naples is one of the prettiest cities in Florida. Although considered a highly sophisticated and cultured area, Naples welcomes family visitors and has plenty of fun family activities.
The Golisano Children's Museum of Naples (C'MON) introduces the culture of Naples to the younger set with 12 different galleries and exhibits, hands-on and interactive learning experiences, virtual ponds, winding boardwalks, and toy-filled mazes among the mangroves. Head next door for giant water slides and sandy beaches at the Sun-N-Fun Lagoon Water Park.
The Big Cypress National Preserve is an excellent spot for wildlife sightings. Go air-boating outside Everglades City to see alligators among the swamps, sawgrass, and mangroves. A paddling trip from Everglades National Park to the Gulf Coast entrance will introduce you to manatees, sea turtles, dolphins, and birds.
Don't Miss: Feed the giraffes at the Naples Zoo at Caribbean Gardens. Hop aboard their catamaran to sail past lemurs, monkeys, and apes in their natural habitats.
Where to Camp: This Naples KOA offers Full-Hook Up Pull-Thru RV sites, KOA Camping Cabins, Premium Tent sites, and Deluxe Cabins.
Where to Eat:  The USS Nemo serves a wide variety of 5-star-rated fresh seafood, steak, and Pan Asian cuisine and has one of Naples' best kids' menus. They offer lots of vegetarian and gluten-free options, too.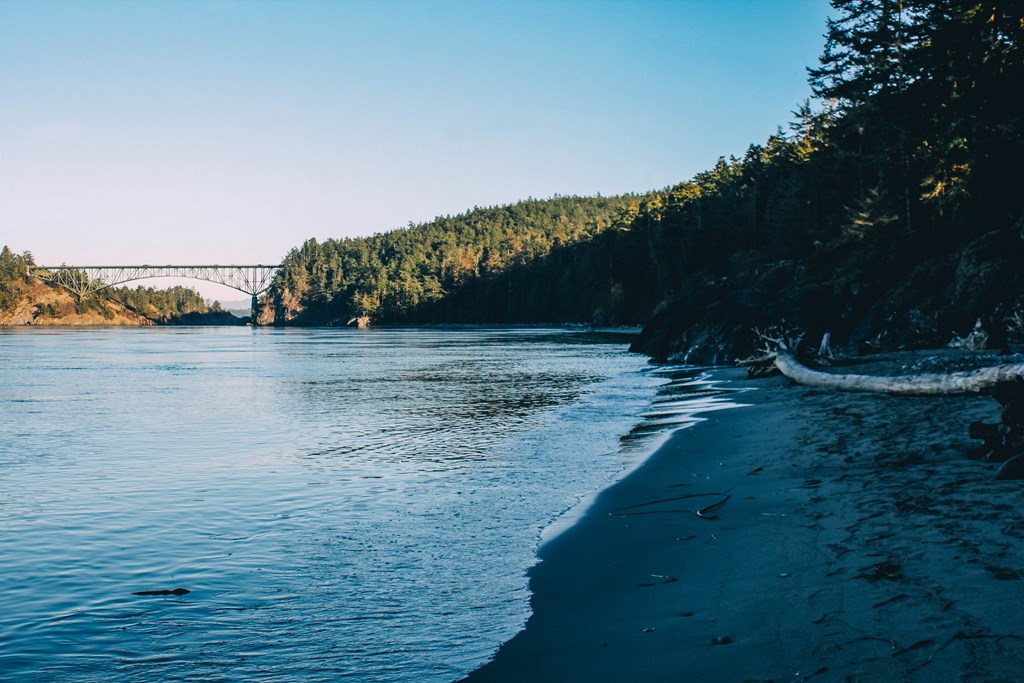 7. Oak Harbor, Washington
Oak Harbor is the largest community (population 23,000) on Whidbey Island off the coast of Washington state. It has been the site of a busy naval air station since World War II.
Deception Pass State Park is a large marine and camping park with 77,000 feet of ocean shoreline and three freshwater lakes. The park is actually spread across two islands, Whidbey and Fidalgo, and is connected by the Deception Pass and Canoe Pass bridges.
The Pacific Northwest Naval Air Museum describes the history of Naval aircraft based at NAS Whidbey Island from 1942 to the present. Visitors can get first-hand experience with their flight simulators and a nose gun turret.
Don't Miss: Treat the family to the Blue Fox Drive-In, one of the last drive-in theaters left on the Pacific Coast. In addition to movies on the big screen, they have a snack bar, arcade, go-kart track, and tavern.
Where to Camp: Though KOA doesn't currently have an Oak Harbor location, you can drive to nearby Burlington after your day in Oak Harbor for a beautiful Pacific Northwest camping experience.
Where to Eat: Frasers Gourmet Hideaway is an upscale restaurant offering traditional American cuisine in a cozy but elegant environment. For something more casual, try the Riverside Café and Lounge.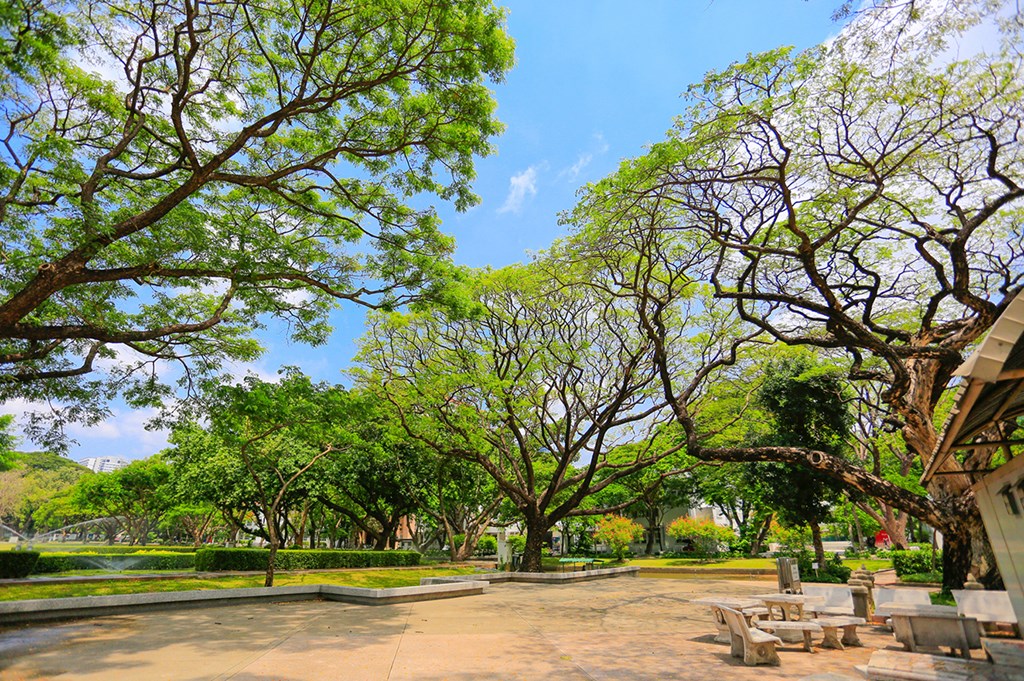 8. Oxford, Mississippi
Home to Ole Miss (the University of Mississippi), Oxford was founded in 1837 and is named after the British city. As of 2020, the city is home to 28,000 people.
Oxford is known as the "Cultural Mecca of the South." William Faulkner grew up here, and well-known authors such as John Grisham, Ace Atkins, Kiese Layman, and Beth Ann Fennelly have spent significant time in Oxford.
The Burns Belfry Museum and Multicultural Center is based in a church organized by freed slaves in 1869. The current building was erected in 1910 and donated by John Grisham in 2002 for its current use as a museum focused on African American history from slavery through the Civil Rights era.
Don't Miss: The Historic Downtown Square features more than 120 shops, restaurants, bars, and other businesses.
Where to Camp: A KOA campground is a bit of a drive from Oxford, but well worth it when there's lots to see along the way. You can head north of Oxford and adventure through Memphis, or head south to a KOA that will give you an entirely different experience.
Where to Eat: City Grocery has become a nationally known Oxford landmark. Housed in a former Reconstruction-era livery stable, it opened in 1992 with owner and Chef John Currence, a multiple-year nominee for regional James Beard Awards.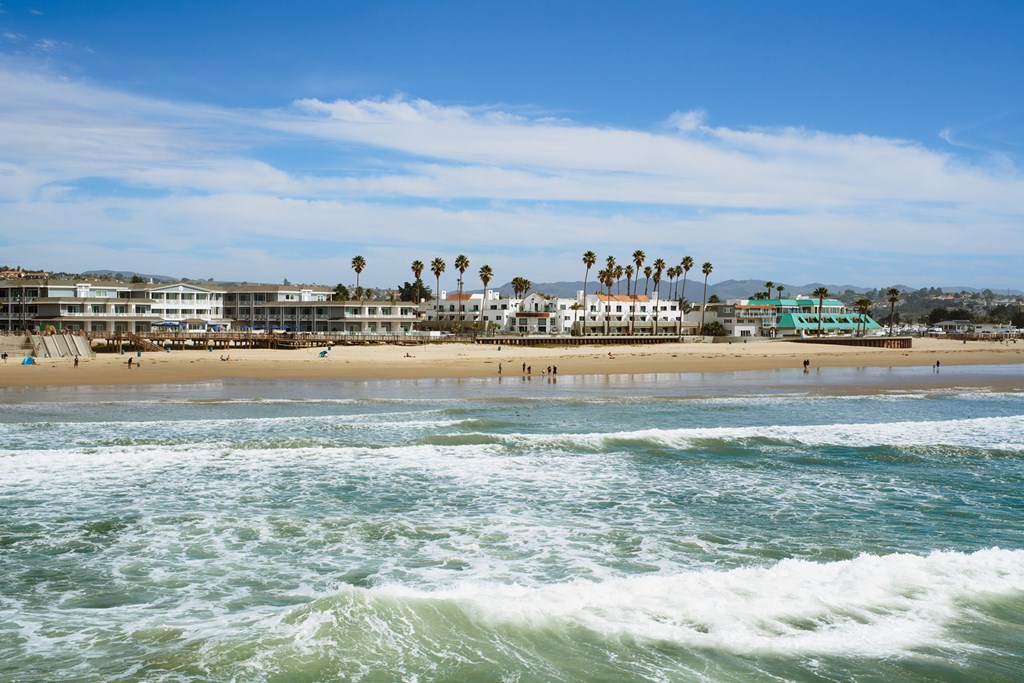 9. Pismo Beach, California
Pismo Beach is a beautiful Pacific Coast town of less than 10,000 and is often called the world's Clam Capital. Boasting sandy beaches with breaking waves, renowned wineries, fantastic weather, and a location halfway between San Francisco and Los Angeles, Pismo Beach is the perfect place for fun in the sun.
Popular attractions include The Pismo State Beach and Pier, Palisades Park, and Dinosaur Caves Park on the oceanfront. The Monarch Butterfly Grove features more than 25,000 overwintering Monarch butterflies from October through February.
During your Pismo Beach visit, check local information sites for seasonal events, such as classic car shows, beach volleyball tournaments, concerts, etc.
Don't Miss: Avila Hot Springs features a natural artesian mineral hot spring pool that is sure to be relaxing for you, especially if you've had a long drive or day of adventuring and need a break.
Where to Camp: KOA offers two stellar campsites that are convenient for all the things you can do while visiting Pismo Beach.
Where to Eat: Less than a mile from the beach, the Cracked Crab offers fresh crab and shellfish, cioppino, surf 'n turf, tacos, and a kid's menu in a casual atmosphere.
10. Spring Green, Wisconsin
A quaint village of fewer than 2,000 people, Spring Green is located an hour from the Wisconsin state capital in Madison. This town is best known as the site of Taliesin, the 800-acre home and studio of world-renowned architect Frank Lloyd Wright.
The awe-inspiring House on the Rock includes a sprawling collection of "exotic, unusual, and amazing" displays, including the world's largest carousel, a 200-foot sea creature, automated music machines, and more. You can spend more than a full day experiencing it all.
The area also features tons of outdoor activities, including hiking, biking, horse riding, mountain biking, and cross-country skiing. Swim in the Wisconsin River or go kayaking, canoeing, or fishing.
Don't Miss: American Players Theater is the country's second-largest professional outdoor theater dedicated to presenting classics by Shakespeare, Jane Austen, Lorraine Hansberry, and more. Its 110 acres include a 1,148-seat outdoor amphitheater and a 200-seat indoor theater. Eight productions are undertaken each year between June and October.
Where to Camp: This KOA campground is just a mile from all the action of Downtown Wisconsin Dells so you have perfect access to everything you want.
Where to Eat: The Spring Green General Store Café offers lunch all week plus breakfast on the weekends. Specialties include soups, salads, sandwiches, vegetarian options, local sodas, and a coffee bar. Pick up food and souvenirs in the adjacent store.
---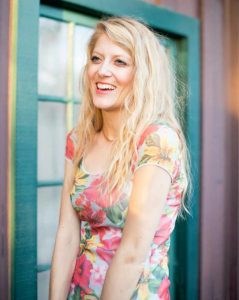 Leslie is a freelance travel and health/wellness writer who gets butterflies from telling stories and sharing information with readers across the globe. Her voice comes from a place filled with passion and dreams.
With over 10 years of experience in crafting words and years of embarking on travels that have taken this Montana girl to some incredible places, Leslie loves the adventures of both body and mind her writing takes her on.
To see what Leslie's up to in the writing and design world, visit her website here.
---