Try these camping hacks from the scouts.
What do Neil Armstrong, Steven Spielberg and Jimmy Buffett all have in common? The same thing that Taylor Swift, Katie Couric and Martha Stewart have in common. Badges! If you were a boy scout or a girl scout, you can probably give the respective program credit for some accomplishment in your life. For example, maybe it helped make you the MVP around the campfire that you are today. If you weren't a scout, or if you have a bad memory, here are a handful of camping hacks mastered by our pint-sized camping counterparts.
Montana Council, Boy Scouts of America
1. Make DIY Dryer Lint Fire Starters
When former boy scout Tom Nardone knows he has a camping trip coming up, he leaves a Ziploc bag near the dryer to start collecting lint. "It's a really great firestarter," says the Michigan dad of two boys (both currently boy scouts). "I show my kids how to start a fire using flint and steel with it." Most DIY lint fire starters call for using petroleum jelly or wax and egg cartons, but Bob Vila just uses lint stuffed in an empty toilet paper or paper towel roll.
2. Stock Up on Cotton Ball Fire Starters
Another homemade fire starter featured in the Boy Scouts of America Fieldbook and Handbook include something you probably have in your bathroom: cotton balls. Simply rub a cotton ball with petroleum jelly and store it in a Ziploc bag. (For a visual guide, check out this how-to article from Kid Friendly Things to Do.) To make it burn longer, store the cotton ball in an egg carton cup. When you light it, light the carton part, not the ball.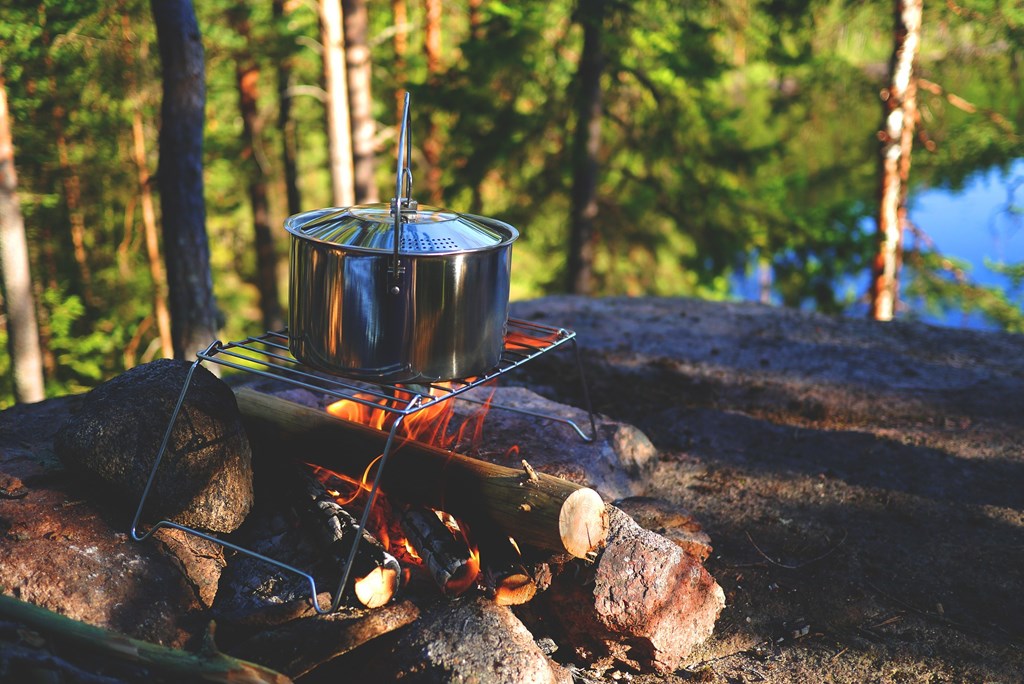 3. Suds Up Your Pots & Pans
If you've ever tried scrubbing black soot off from the fire off of your camping cookware, this tip is for you. Instead of using elbow grease after the fact, coat the outside of your pots and pans with soap before you cook in them over the fire. When it comes time to clean, the soot will pretty much rinse off. (This tip comes from the Girl Scouts who are just as skilled at cooking as they are at selling cookies.)
4. Hang Up Some S Hooks
This hanging hack also comes from the Girl Scouts who use it when they want to dry out or store their cooking gear. Simply pack a few S hooks and clip them to an old belt hung around a tree trunk. You can also use these hooks inside tents to hang accessories like flashlights or toiletry kits. If you're looking to hang heavier camping gear, or perhaps plants or a bird feeder from your RV's awning, consider these steel S hooks from Amazon. They can hang up to 35 lbs.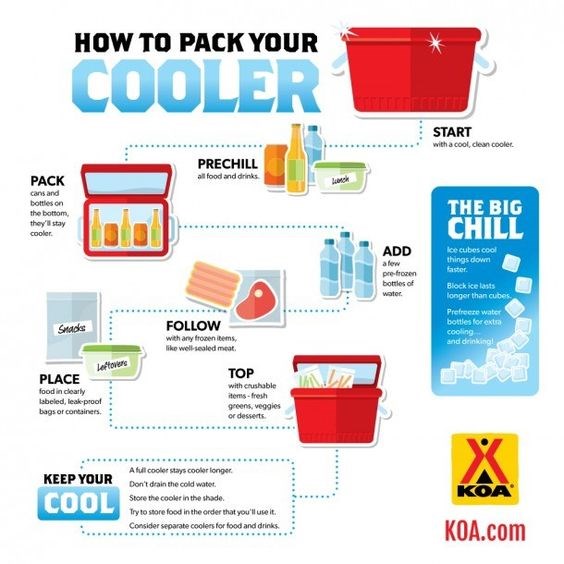 5. Pack Your Cooler with Intention
KOA respects the art of packing a cooler so much we created a video and an infographic about it. The scouts, especially troop leaders tasked with feeding dozens of growing kids, also understand adhering to rules like packing in reverse order. I.e. put ingredients for your last meal in first and ingredients for your first meal in last. Gus, a former boy scout and troop leader, from Camping with Gus also swears by separate coolers for food and beverages. This also reduces the amount of time the coolers are open, leaking cool air and letting warm air inside. Just don't put them together at the campsite. "Maybe it's just human nature," says Gus. "But you would be surprised at how often someone getting a drink will also open the food cooler if the coolers are side by side."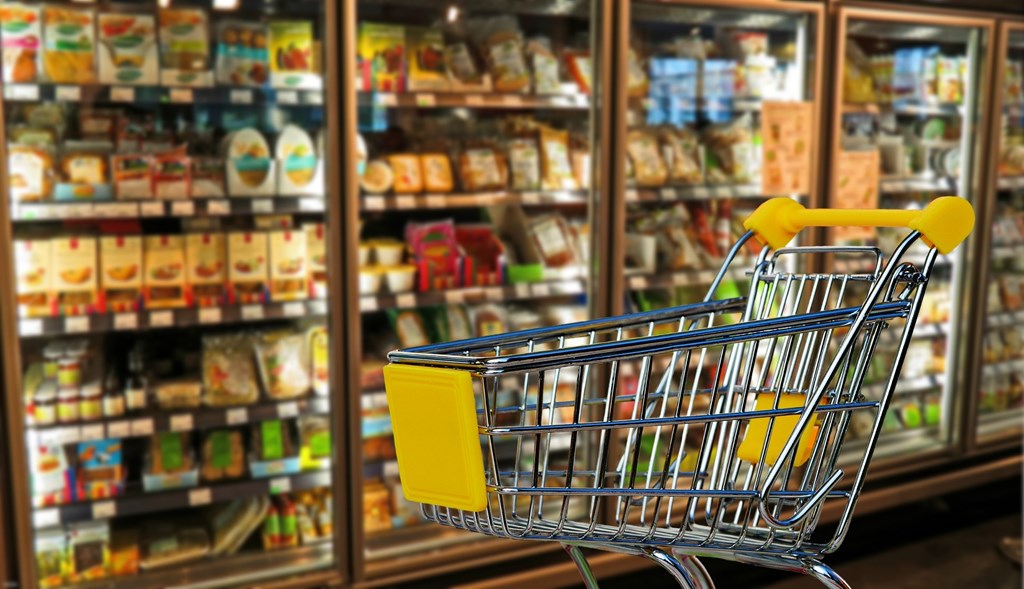 6. Pack More Food Than You Think You Need
This isn't really a hack, but it's an important tip that helped Adam Conrad reach the highest rank of scouting. Conrad, a boy scout for 13 years, is never hangry. He always has plenty of food because being in the Boy Scouts taught him to pack plenty of food. "It's the number one thing I remembered and retained from the Scouts," says the proud Eagle Scout. "Pack extra food in case some spoils." Spoilage is also something addressed in the Girl Scouts of Montana & Wyoming's "2018 Wild Iron Chef" cookbook. For example, the Girl Scouts recommend using Miracle Whip instead of mayonnaise in salads since the latter spoils faster.
7. Bake in a Box Oven
"There's no need to buy fancy camp cooking gear," says Sarah Megyesi, Outdoor Program Manager at Girl Scouts of Montana & Wyoming. She likes to employ the Girl Scouts' go-to "box ovens." All you need is a box (completely covered in aluminium foil), four soda cans, a baking rack and charcoal. According to the Girl Scouts, you can bake anything you'd bake in a traditional oven in a box oven, you just may need to adjust your baking time. The author of this article on how to build your own box oven says she used hers for 10 years before needing to retire it and build a new one.
8. Stay Dry with a Sit-Upon
Megyesi calls sit-upons a "Girl Scouts tradition," but she also admits that they've evolved with the times. In the past, these placemats for your bum, were made of old tablecloths. These days, Megyesi says troops often use cloth shopping bags stuffed with plastic grocery bags and sealed with duct tape. So, if you don't have room to pack your camping chairs but you still don't want to sit on the wet ground, consider making your own sit-upon (here's a helpful how-to article). If nothing else, it makes for a fun arts and crafts project to do with the kids.
Girl Scouts of Montana and Wyoming
9. Seal Your Dinner with the "Drugstore Fold"
Because they use so much of it, both the Boy Scouts and the Girl Scouts should buy stock in Reynolds Wrap (one of the 10 most iconic camping brands). Even cub scouts as young as seven learn how to cook everything from Thanksgiving Dinner to pizza pockets and camp doughnuts in carefully folded foil packets. The "drugstore fold" is by far the favorite among all the scouting groups. Here's a helpful YouTube video from Boy Scouts of America Handbook Hacks demonstrating it. In the "2018 Wild Iron Chef" cookbook, the Girl Scouts say it doesn't matter if the shiny side of the foil faces in or out. They also emphasize the importance of not wrapping your contents too tightly. You have to allow for some extra space since heating food up will emit gasses that expand during cooking.
Becky Jackson
10. Cook in an Orange
When asked if she learned anything from her time spent as a girl scout, the first thing out of Kate Kovich's mouth is "Of course! Like how to cook an egg in an orange peel." This trick, using an orange peel as your cooking or baking vessel, was actually recently featured in our blog post, "10 Desserts for People Who Don't Like S'mores." Orange peel recipes in the "2018 Wild Iron Chef" cookbook include blueberry muffins and cinnamon rolls. Both are beyond easy to make. The muffins call for using a box mix and the cinnamon rolls call for the tube kind. Basically, you just cut an orange in half, remove the flesh from both halves and then pour your batter (or egg) into one of the halves. Cover that half with the empty half and then wrap the orange in three layers of heavy duty aluminium foil. Put it in the fire and rotate it frequently (with tongs) over the course of 10-15 minutes.
---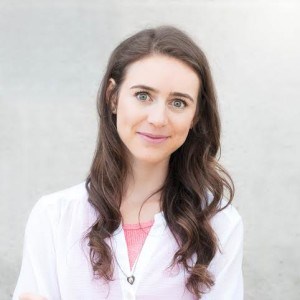 Katie Jackson is a writer and media specialist based in Montana's Big Sky Country. Living and working everywhere from New York to Nicaragua, Katie is no stranger to adventure. When she's not traveling the world (or writing about it!) she's busy chasing after a Leonberger named Zeus. Follow Katie's travels on Instagram @katietalkstravel.

---