If you've been a camper for more than a few years, these iconic camping brands are sure to familiar. Check out a few of the camping brands that have stood the test of time.
Industry experts would say the market for camping gear has become more saturated in this increasingly global economy. We'd simply say, "Today you have more options than ever." Still, there are some camping classics that have stood the test of time and are no-brainers when it comes to their product categories. A few—like Swiss Army Knife, Igloo and OFF!—have almost become eponyms like Kleenox, Ziploc, Band-Aids and Saltines. The following are a few of our favorites. Of course, we'd love to hear which real McCoys you can't camp without…
1. Victorinox Swiss Army Knife
We hate to break it to you, but your beloved Swiss Army Knife was actually born in Germany in 1890. (By 1891, production had moved to Switzerland.) This quintessential camping tool was originally designed for soldiers (hence the name) and it only featured a can opener, a screwdriver, a blade and a reamer. Today, however, Victorinox makes dozens of pocketknives including the Camper. This special National Park Foundation model features a national park design and has 13 tools including a wood saw, toothpick, tweezers, bottle opener and wire stripper.
2. Coleman Lantern
Although Coleman now makes everything from grills to coolers and even tents, it first made a name for itself with its lanterns. Coleman lanterns really took off during WWI when they were given to farmers to encourage them to work earlier, and later, to produce more crops that could be sent to feed troops overseas. Today, the robust Coleman lighting line-up includes flashlights, headlamps, propane lanterns, spotlights, LED string lights and even a colorful battery-powered kids lantern.
3. Igloo Cooler
Since 1947, Igloo has been behind countless cold drinks enjoyed by campers around the world. Whether it's the classic metal beverage dispenser filled with iced tea or a Playmate ice chest keeping your favorite cans of craft beer cool, Igloo has a home at any campsite. The company even makes "grizzly-resistant" coolers tested and approved by the U.S. Forest Service's official Interagency Grizzly Committee.
4. Stanley Thermos
Before 1913, it was a lot harder to keep hot chocolate hot. Fortunately, , William Stanley Jr. invented the vacuum-sealed portable container we now know (and love) as the Stanley Thermos. As with most of the brands featured on this list, Stanley branched out and introduced more products over the years. Today, some of its best-sellers include growlers, flasks and even a 48-ounce French press! All products are backed by a lifetime guarantee.
5. Honey Maid
There are graham crackers, and then there are Honey Maid graham crackers. There's something so nostalgic about the blue box even though back in 1925, when they first hit the market, these honey-sweetened whole grain crackers came in a red box. The brand is so synonymous with s'mores that it's used in Dairy Queen's S'mores Blizzard and it even released a limited-edition box of squares specifically designed and sized for bookending that Hershey's chocolate bar and Jet-Puffed goodness. (Tip: for stress-free s'mores, invest in a KOA approved telescoping marshmallow roaster from Rolla Roaster).
6. OFF!
Perhaps some of your earliest camping memories involve the nightly OFF! spraydowns that stunk but kept mosquitoes at bay. For more than 50 years this canned repellent has been a camping staple. The key active ingredient has always been DEET—another brand name you learn early on when you spend a lot of time outside. The amount of DEET in your insect repellent determines how long you can go bug-free. OFF!'s spray with 7% DEET lasts two hours. Its spray with 98% DEET is good for more than 10 hours!
7. Therm-a-Rest
The course of tent camping history was forever changed in 1972 when three former Boeing employees in Seattle filed a patent for Therm-a-Rest. Thus, the world got its first self-inflating mattress pad. Today, most Therm-a-Rest mattresses are still made in Seattle (the rest are made in Ireland). Therm-a-Rest fans include polar adventurer Eric Larson, National Geographic explorer Mike Libecki and thousands of us tent campers who simply want to fall asleep peacefully and wake up ache-free.
8. Honda Generator
Regardless of how you feel about its vehicles, it's hard to deny that Honda makes the quietest portable generator on the market. The founder of Honda, Soichiro Honda, personally oversaw the design of the company's first handheld generator which debuted in 1965. Today, the Honda EU2200i is the best-selling generator on Amazon where it has an impressive 4.9 star rating. It's part of Honda's "Super Quiet Series" of generators that run at 49 decibels—that's quieter than the 60 decibels of human speech!
9. Reynold's Wrap Heavy Duty Aluminum Foil
When the New York Times company, The Wirecutter, tested 18 leading aluminum foils, it's no surprise which foil came out on top. Reynolds Wrap Heavy Duty Aluminum Foil has been the camper's foil of choice pretty much since it came out in 1947. (The Kentucky-based company even employed many returning WWII soldiers in its factories.) While regular-strength, store-brand aluminium foil will work for light kitchen tasks like covering food, this is the only foil out there that can hold up to campfire cooking.
10. Pawleys Island Hammock
Did you know that pre-Pawleys Island, rope hammocks were tied with knots and only slightly more comfortable than the sailor's alternative—grass-filled mattresses? In 1889, Pawleys Island founder, Cap'n Josh Ward developed a lattice-like knotless way of weaving that immediately elevated hammocks from feeling knobby to feeling nap-worthy. Today, the hammocks are still handwoven on this South Carolina island where you can visit their workshop and see craftsman hard at work. Of course, you can also order one online where the DURACORD (think: weather resistant) model is an Amazon's Choice pick.
---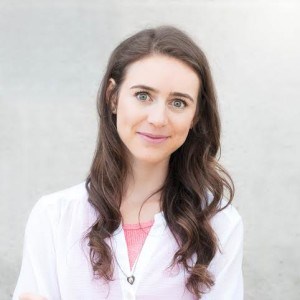 Katie Jackson is a writer and media specialist based in Montana's Big Sky Country. Living and working everywhere from New York to Nicaragua, Katie is no stranger to adventure. When she's not traveling the world (or writing about it!) she's busy chasing after a Leonberger named Zeus. Follow Katie's travels on Instagram @katietalkstravel.

---