Local Area Attractions Near Virginia Beach KOA Holiday
The Virginia Beach area boasts numerous adventure, historical, cultural, military, and marine attractions. Here is just a sampling of some favorites. Click here for a complete list.  PLEASE NOTE: DUE TO COVID-19, PLEASE CONTACT EACH ATTRACTION BEFOREHAND TO FIND OUT THEIR HOURS OF OPERATION AND ANY RESTRICTIONS.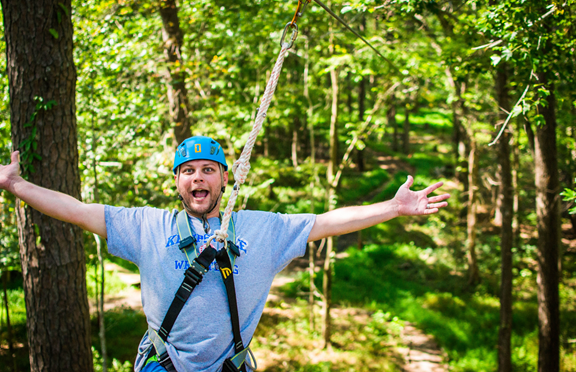 Adventure Works Zipline
Located right here on the KOA property, this zipline course provides the ideal way to get close to the unique wetlands ecosystem without trudging through the swamp. Come for outdoor beauty, fun, and challenge. Our outdoor zip course is ideal for families and friends, (and everyone else looking for a fun adventure!). Staying at KOA? Don't forget to get the promo code for a discount.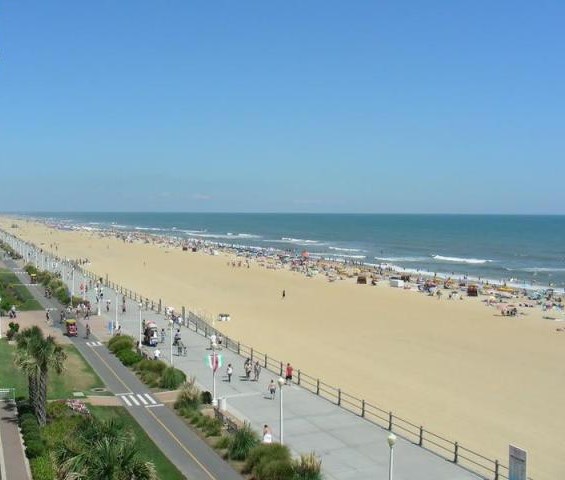 Virginia Beach Oceanfront
Hop on the trolley (Memorial Day - Labor Day) or rent a beach cruiser at KOA and ride along the bike path a short 2.5 miles and you will be at the fabulous Virginia Beach Oceanfront and famous boardwalk. The Oceanfront is where the action is - bask in the sun on the wide, sandy beaches, hang ten on the great waves, hop on a fishing charter at Rudee Inlet marina area or shop and stroll along Atlantic Avenue.  The Beachfront and Boardwalk are one of top Virginia attractions.
Looking for more beach to explore? Check out Sandbridge Beach, Chix Beach on the Chesapeake Bay, or ask our staff about other local beaches.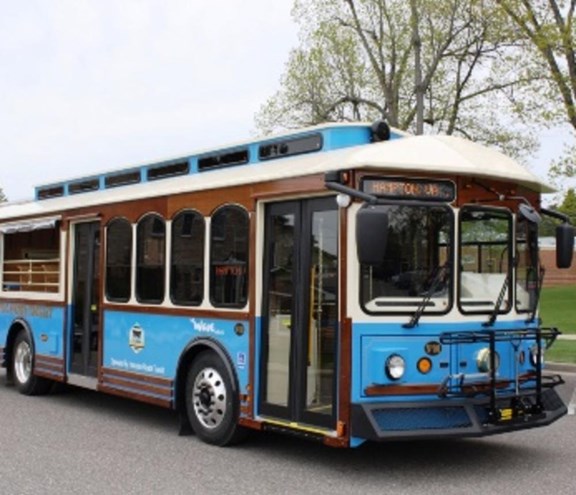 "The Wave" Beach Trolley
It's back for 2021!! Hop aboard right at the KOA gazebo, kick back, and let us do the driving. Hampton Roads Transit's VB Wave trolley and Bayfront shuttle services are an easy way to get around the Virginia Beach Oceanfront, Rudee Inlet, or even reach First Landing State Park along the Chesapeake Bay to walk the trails. Tickets available for purchase in the KOA Kampstore. Trolley operates mid-May through Labor Day.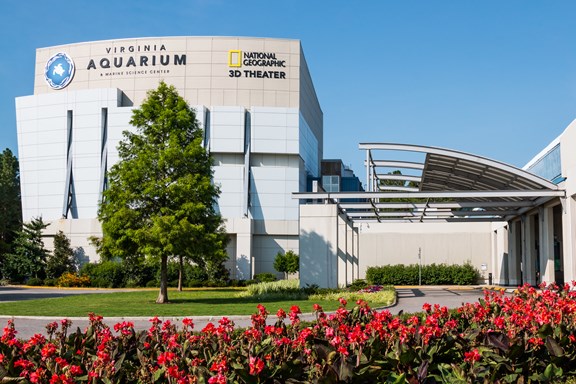 Virginia Aquarium
Explore mysteries of the deep (and the shallow) at one of the top aquariums in the country, located less than a mile from KOA. See a huge open-ocean aquarium, live sharks, over 300 hands-on exhibits, a giant sea turtle aquarium, loggerhead turtle hatchling lab, and the amazing 6-story-high 3-D National Geographic Theater.  A must see as one of the top Virginia Beach Tourist Attractions.
"The Sound of Freedom"
That's what Virginia Beach locals affectionately call the Navy's F/A-18 Super Hornet fighter jets that fly overhead. The F/A-18s are the world's most advanced high-performance strike fighters, flying out of Naval Air Station Oceana, located just three miles west of KOA. If you're lucky, you'll see them flying overhead during your stay. You'll definitely hear them! They are loud, but at KOA we appreciate them and honor the servicemen and women who pilot them. While you're here, ask us for directions to the observation park where you can see them land and take off.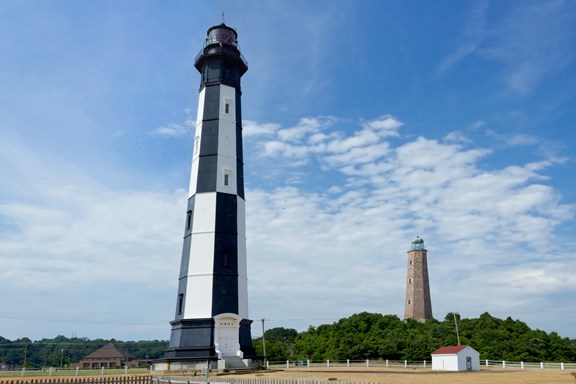 Cape Henry Lighthouses
Tour the Cape Henry Lighthouse which has stood watch over the Chesapeake Bay since 1792. Cape Henry sits next to the "First Landing" site where the English arrived in 1607, prior to settling Jamestowne. Self-guided tours take place every day and historic interpreters discuss the history of the area, lighthouse, military, and do STEM-related topics. The Cape Henry Lighthouse is located within the Fort Story military base, so plan ahead to make sure you have proper I.D. and vehicle registration with you. Children must be 42" tall to climb.
583 Atlantic Avenue
Fort Story, VA 23459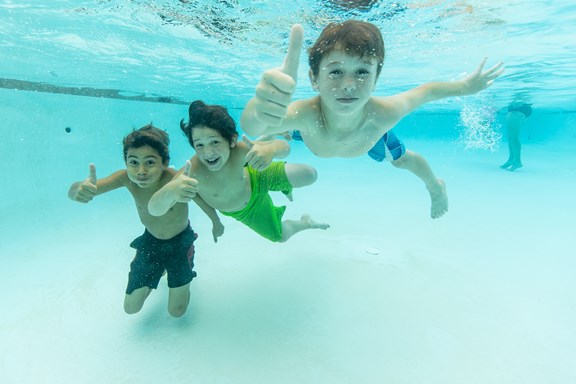 Ocean Breeze Water Park
Family-friendly fun just a mile down the road from KOA. Get MORE smiles per gallon with every visit to Ocean Breeze Waterpark! This family-friendly destination features over 30 rides, slides, and attractions guaranteed to make you grin. Located 2 miles south of the Virginia Beach Oceanfront with FREE PARKING, FREE SUNSCREEN, and FREE INNER TUBES! And a special discount for KOA Campers.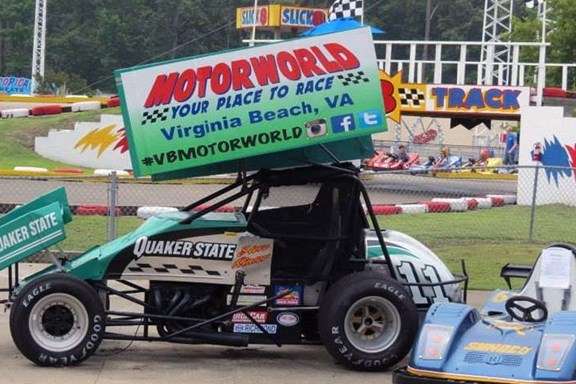 Motor World
Fun for the whole family. Motor World features 11 Go-Kart tracks, 250 Karts with 16 different style Go-Karts. Be sure to check out our heart-pounding Skycoaster, Bumper Boats, Kiddie & Thrill Rides, and Shipwreck Golf.
700 SOUTH BIRDNECK ROAD
Virginia Beach, VA 23451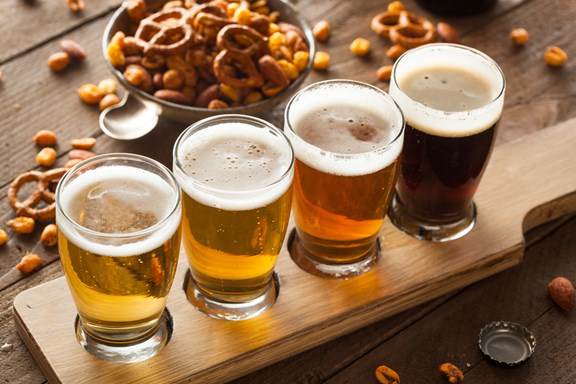 Virginia Beach Beer Trail
The ever-expanding craft beer scene in Virginia Beach is overflowing with unique flavors that we are proud to share with everyone who visits our coastal city. From juicy IPAs bursting with hops to complex barrelaged sours, there's a beer, and a brewery, for everyone who visits. The Virginia Beach Beer Trail is about celebrating all of our great local breweries and brews, from the Chesapeake Bay District to the Oceanfront, one pint at a time.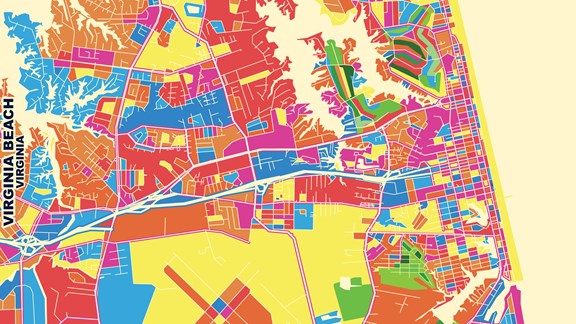 ViBe Creative District
A hub for artists and spirits, roasters and restaurants, workouts and wares, museums and more, the ViBe is where our creative businesses have set up shop to share their passion and inspire a sense of discovery in locals and visitors alike. Whether you're here for a few days or here for good, there's always something special going on. Weekly and monthly events like the Old Beach Farmer's Market and Second Saturdays give a taste of the town and bring entertainment and community art projects you can be a part of.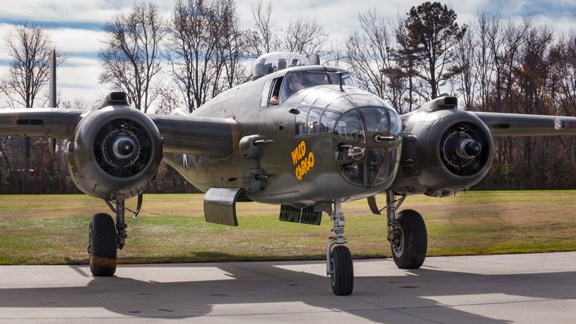 Military Aviation Museum
The Military Aviation Museum is home to one of the largest private collections of World War I and World War II era military aircraft in the world. Come out and see the heritage and machinery of World War I and World War II.
1341 Princess Anne Road
Virginia Beach, VA 23457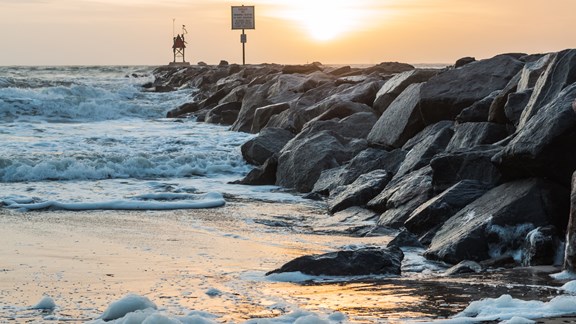 Rudee Inlet
At the south end of the Oceanfront, the Rudee Inlet is the go-to hub for fishing charters, jet skiing, parasailing and waterside dining. Head out on a fishing charter to reel in the big one, feel the wind in your face as you glide across the water on a jet ski and catch a seagull's-eye-view of the Atlantic Ocean as you fly up in the air parasailing. To complete your seaside adventure in tasty fashion, enjoy seafood done right while overlooking the water at Big Sam's Raw Bar, Rockafeller's, or Rudee's on the Inlet.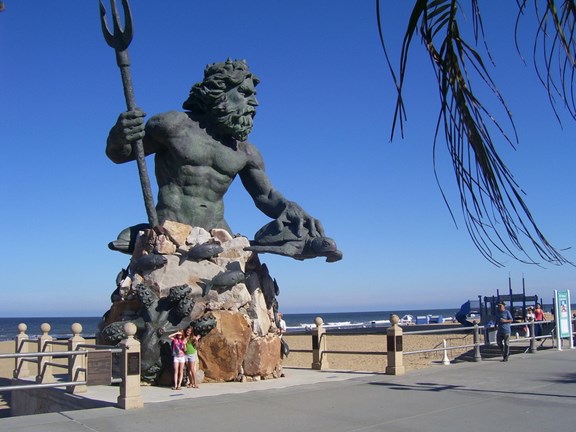 King Neptune Statue
Get your picture in front of the iconic King Neptune Statue on 31st street!
Virginia Beach Surf & Rescue Museum
The Virginia Beach Surf & Rescue Museum honors and preserves the history of Virginia's coastal communities and maritime heritage. The scope of the Museum's exhibits begins with the Virginia Beach Community and extends to subjects related to Virginia's oceanfront, coastal and water-related heritage.
2401 Atlantic Ave
Virginia Beach, VA 23451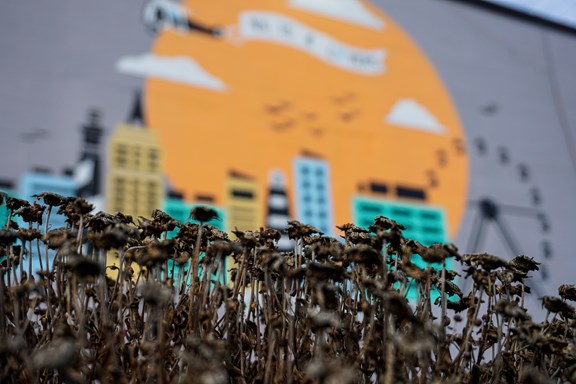 Virginia Museum of Contemporary Art
The Virginia Museum of Contemporary Art (MOCA) is a nonprofit institution founded in 1952 to foster awareness, exploration, and understanding of the significant art of our time. Regularly changing exhibitions feature painting, sculpture, photography, glass, video and other visual media from internationally acclaimed artists as well as artists of national and regional renown. MOCA seeks to involve a diverse regional public in contemporary visual art through gallery exhibitions, studio art classes, educational outreach, and more.
2200 Parks Avenue
Virginia Beach, VA 23451 Town Center
At the heart of Virginia Beach, Town Center is the place to be for a night of high-end shopping, dining, and entertainment. Discover the perfect setting for a fun family day out or a romantic evening with dinner and drinks. Laugh the night away at the Funny Bone Comedy Club and Restaurant or relish in live entertainment brought to you by the Sandler Center for the Performing Arts or Zeiders American Dream Theatre.