Local Area Attractions Near Virginia Beach KOA
The Virginia Beach area boasts numerous adventure, historical, cultural, military, and marine attractions. Here is just a sampling of some favorites. Click here for a complete list.  PLEASE NOTE: DUE TO COVID-19, PLEASE CONTACT EACH ATTRACTION BEFOREHAND TO FIND OUT THEIR HOURS OF OPERATION AND ANY RESTRICTIONS.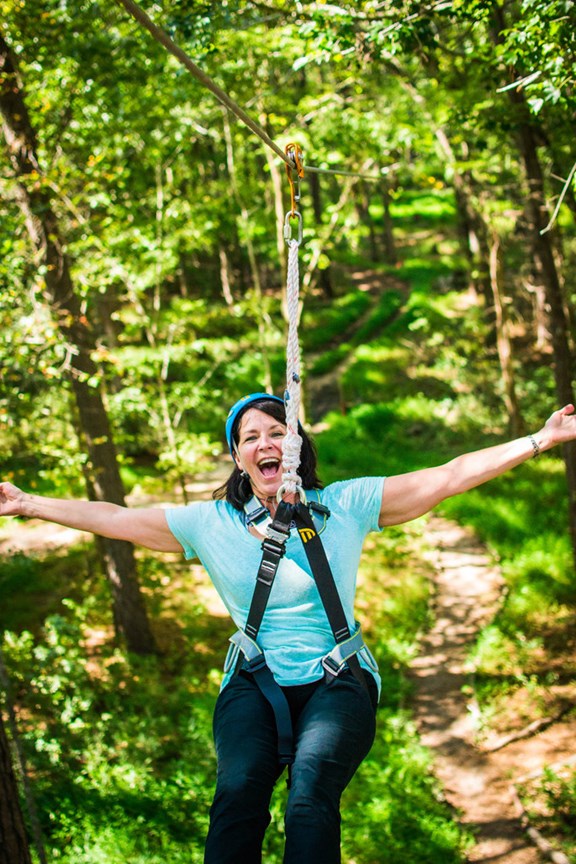 Adventure Works Zipline
This fantastic zipline tour is right on KOA property!  Full, nine-line tour through forest and wetland ecosystem, with minimal obsdtacles. Tons of fun! Discount for registered KOA campers (we'll give you the promo code when you get here), and we'll be happy to shuttle you from the campground to the zipline. Minimum weight 50 lbs; maximum 250 lbs.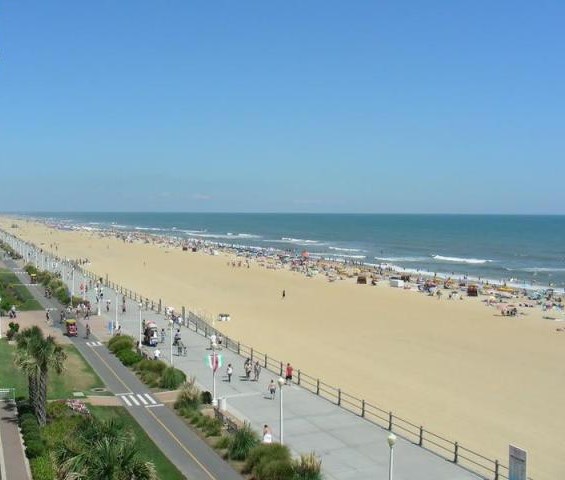 Beaches!
Head north on General Booth only 2.5 miles and you'll be at the famous and fabulous Virginia Beach oceanfront and boardwalk! Take it easy and take the trolley, which runs right from KOA to the beach Memorial thru Labor Day, or rent an electric bike or beach cruiser at KOA and ride it all the way on the local bike path!
Want a beach that's just as beautiful but more quaint? Head south 10 miles to Sandbridge Beach. Then there's Chix Beach on the Chesapeake Bay for another experience, or other local beaches our staff will be happy to tell you about.
"The Sound of Freedom"
That's what Virginia Beach locals affectionately call the Navy's F/A-18 Super Hornet fighter jets that fly overhead. The F/A-18s are the world's most advanced high-performance strike fighters, flying out of Naval Air Station Oceana, located just three miles west of KOA. If you're lucky, you'll see them flying overhead during your stay. You'll definitely hear them! They are loud, but at KOA we appreciate them and honor the servicemen and women who pilot them. While you're here, ask us for directions to the observation park where you can see them land and take off.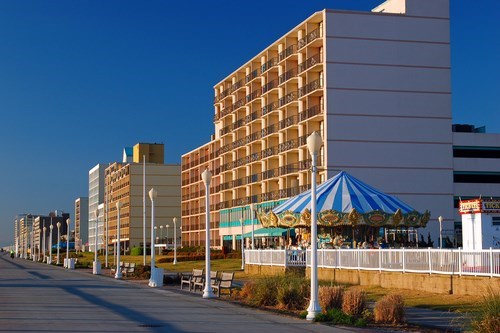 Attractions abound!
In Virginia Beach, there are so many adventure, historical, military, cultural, dining, festival and entertainment attractions that that it wouldn't be possible to list them all here. Check out the city's visitor website at www.visitvirginiabeach.com and www.beachstreetusa.com for complete lists.
Virginia Aquarium
The Virginia Aquarium, less than a mile down the road from KOA, is a outstanding attraction for adults and kids to learn about the marine life indigenous to this area. It is also a premier marine animal rescue and rehabilitation science facility (well known for its sea turtle rescues).
Local Area Recreation Near Virginia Beach KOA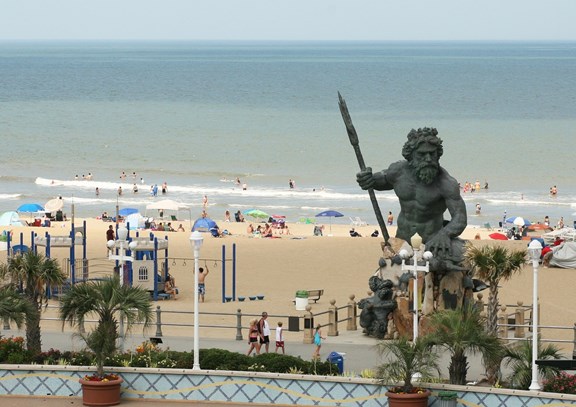 Beaches
With miles and miles of open, public beaches, Virginia Beach offers a variety of unique beaches to fit every mood. The famous, beautifully landscaped Virginia Beach Boardwalk runs 3 miles along the beach and resort area, and features events, live music, street performers, diverse festivals, outdoor cafes and nightlife, and delicious coastal cuisine.
If your idea of a "day at the beach" is more relaxed, visit Chesapeake Beach (known to the locals as "Chick's Beach) for a more tranquil spot along the scenic Chesapeake Bay. Swimmers will enjoy the bay's protected shallow waters and beautiful sunsets.
For a more secluded environment, the Sandbridge area on Virginia Beach's southern shore is perfect—quiet, breathtaking ocean views, and just 20 minutes from the main resort area.
Ask at our Front Desk and we can also tell you about other beaches where the locals go.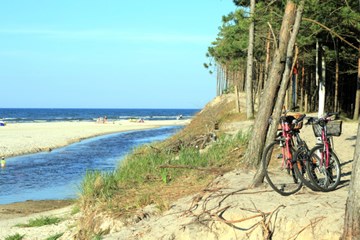 Hiking and Biking
Virginia Beach boasts miles of hiking and biking trails. Get more info at https://www.vbgov.com/government/departments/parks-recreation/parks-trails/Pages/bikeways-trails.aspx.