When it comes to must-visit national parks, places like Yosemite, Yellowstone, and Grand Canyon tend to dominate travel itineraries. But equally as worthy of any road trip are below-the-radar national parks found in unexpected locales, like the bayous of Louisiana, the badlands of North Dakota, and the barrier islands of Georgia. As you map out your travel plans, put these lesser-known parks at the top of your list.
Looking for a Not-So-Busy National Park? Try These Under-The-Radar National Parks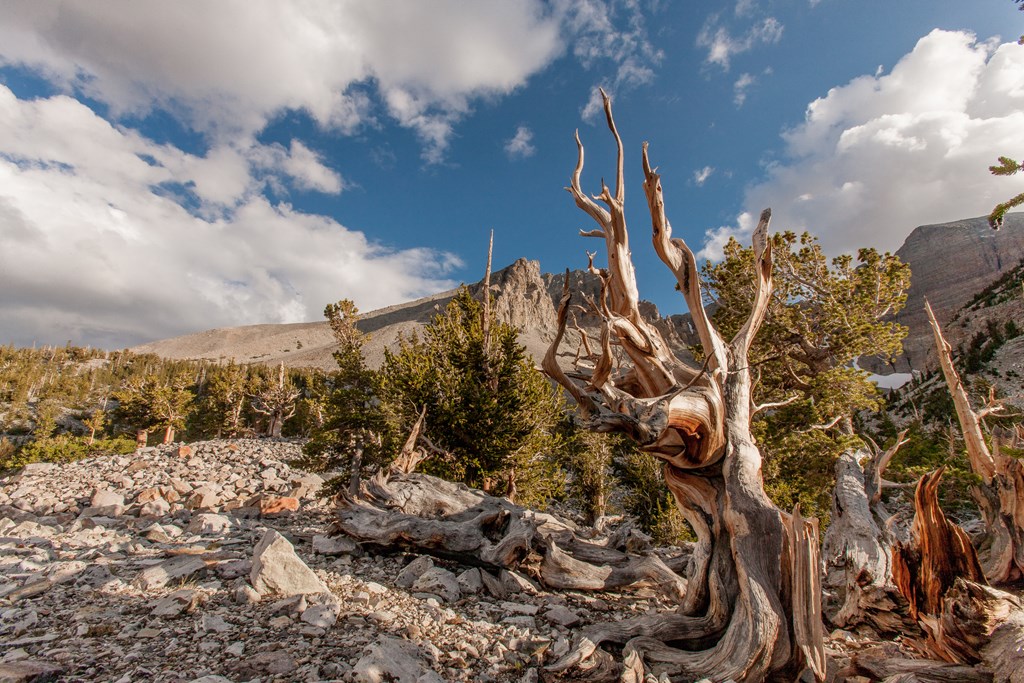 1. Great Basin National Park, Nevada
One of the least visited national parks in the U.S., Nevada's Great Basin is the kind of place that requires extra effort and planning to reach. And it's well worth that effort, especially since it sports many of the larger-than-life natural attractions that dazzle at more well-known parks, like soaring peaks and deep caves, all while remaining refreshingly quiet, serene, and un-crowded. To get here, you'll need to drive for quite a while along US Route 50, nicknamed "The Loneliest Road in America," barely passing any cars for miles and miles. Eventually, you'll see Wheeler Peak looming in the distance, welcoming you to the Great Basin. The mountain is one of the tallest in the state, and it's a hiker's dream. The park also boasts numerous other trails of varying difficulties, including peaceful lakeside jaunts and treks through forests of bristlecone pine trees, the oldest trees on Earth. Be sure and take a tour of Lehman Caves too, where you'll marvel at formations like stalagmites, columns, soda straws, and draperies.
Nearby KOAs:
Ely KOA Journey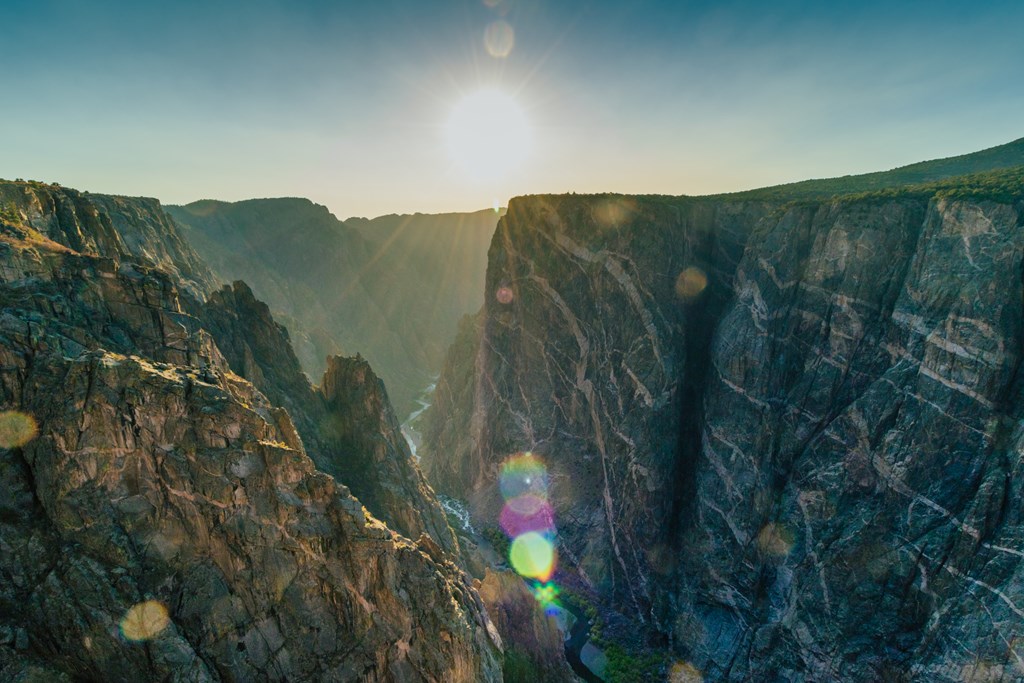 2. Black Canyon of the Gunnison National Park, Colorado
When it comes to Colorado parks, Black Canyon of the Gunnison tends to get overshadowed by places like Rocky Mountain and Great Sand Dunes. But you'd be remiss to skip this epic park, famed for its namesake canyon and the raging river that carved it. Located in western Colorado, the park has one of the steepest and deepest canyons in the country, earning its dark name due to the fact that it's almost constantly shrouded in its own shadow. The South Rim of the canyon is the most popular and accessible area, home to the park's main visitor center, abundant hiking trails, and stunning overlooks. There are even trails that'll take you down to the canyon floor, but it's unsurprisingly rigorous, intense, and for anyone afraid of heights, terrifying. The trails along the canyon rim are less strenuous and no less beautiful. Each and every vantage point is jaw-dropping and mesmerizing.
Nearby KOAs:
Montrose / Black Canyon Nat'l Park KOA Journey
3. Jean Lafitte National Historical Park and Preserve, Louisiana
Beyond the main 62 national parks in the U.S., the country has plenty of incredible national park units as well, from national seashores and national battlefields to national preserves, like this illustrious one in Louisiana. Divvied into several different units throughout the southern portion of the state, Jean Lafitte National Historical Park and Preserve provides a deep dive into Louisiana lore, from the state's pirate pastimes and the Battle of New Orleans to its Cajun cooking traditions. Then there's the Barataria Preserve, an absolute must-see at Jean Lafitte. It's located in Marrero, just south of New Orleans, and it's got the iconic bayous, wetlands, and boardwalks that have come to exemplify the Gulf Coast. This is also a great area for kayaking and canoeing through slow-moving creeks and cypress trees. Keep your eyes peeled for alligators, because whether you're hiking or paddling, you're likely to see plenty.
Nearby KOAs:
New Orleans KOA Holiday

4. Cuyahoga Valley National Park, Ohio
Seeing as most people envision canyons and mountains and immense wildlife when they think of national parks, Ohio isn't exactly top of mind as a nature-loving destination. But Cuyahoga Valley National Park is sure to change that perception. Located a stone's throw from Cleveland and Akron, it's a convenient getaway from city life, filled with peaceful forests, meandering trails, and loads of lore about the region's history as a waterway shipping hub, best experienced at the Canal Exploration Center and the Boston Mill Visitor Center. Whatever you do, be sure not to miss some of the park's waterfalls, especially Buttermilk Falls, Blue Hen Falls, and the star attraction, Brandywine Falls.
Nearby KOAs:
Streetsboro / Cleveland SE KOA Holiday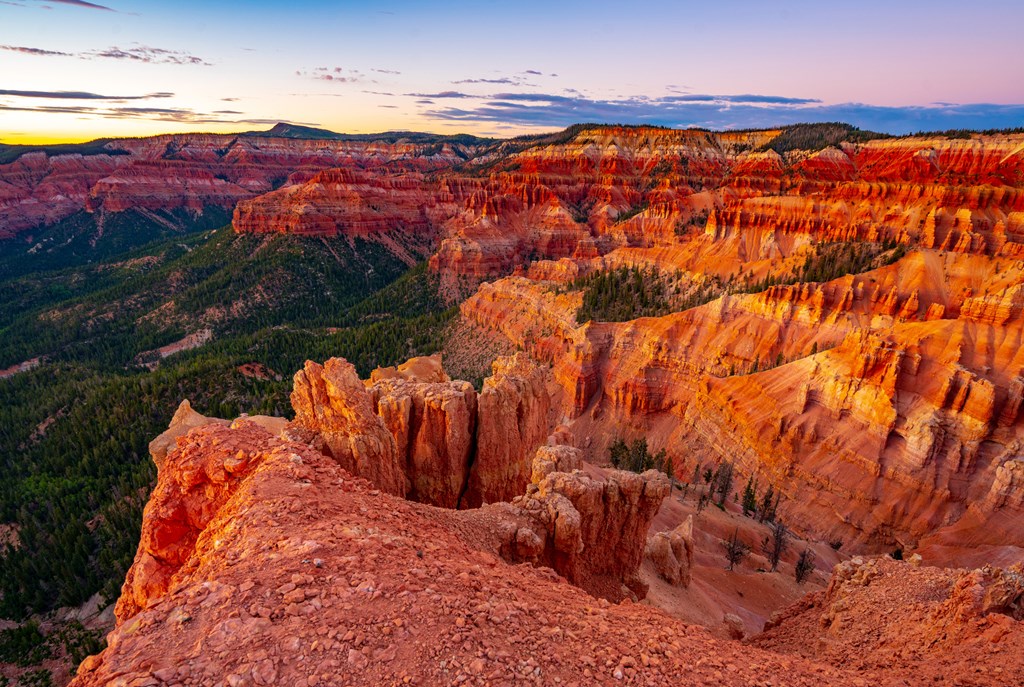 5. Cedar Breaks National Monument, Utah
Fun fact: Bryce Canyon isn't the only national park with hoodoos. Not far off is Cedar Breaks National Monument, a hoodoo-filled amphitheater (similar to a canyon) in Brian Head, Utah. It's the best of both worlds, really—it's got all the awe-inspiring majesty of Bryce Canyon, minus the crowds. All year long, the three-mile long amphitheater delights with hiking opportunities, cross-country skiing, and snowmobile tours along the rim. It's also an International Dark Sky Park, due to its remote location and high elevation, making Cedar Breaks a beautiful locale for nighttime stargazing.
Nearby KOAs:
Beaver KOA Journey
St. George / Hurricane KOA Journey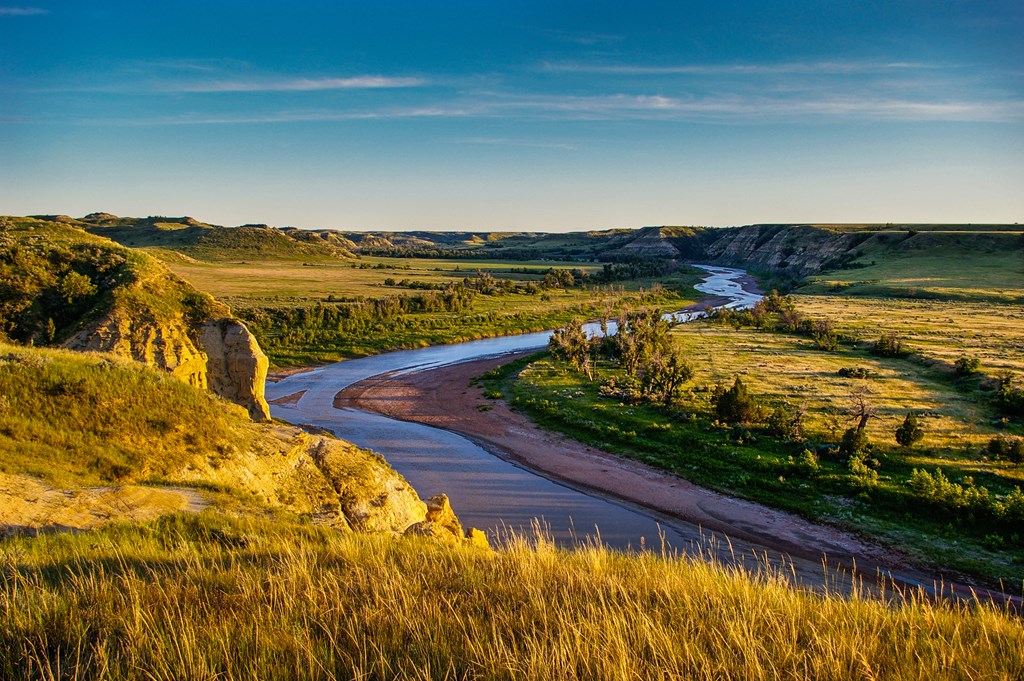 6. Theodore Roosevelt National Park, North Dakota
Located in western North Dakota, far from any major airport, it's easy to feel like you've got Theodore Roosevelt National Park all to yourself—just you and the prairie dogs. And bison. And wild horses. A road trip here is sure to show what made President Theodore Roosevelt fall in love with North Dakota. Named in his honor, the park features striking natural features like badlands, buttes, rivers, and petrified wood, with numerous hiking trails across three different sections, the South Unit, North Unit, and Elkhorn Ranch Unit. One of the most popular highlights is the Painted Canyon in the South Unit, so named for the kaleidoscopic colors of the badlands. The trails in this area are also good spots for seeing some of the park's famed wild horses, ideally from a safe distance.
Nearby KOAs:
Bismarck KOA Journey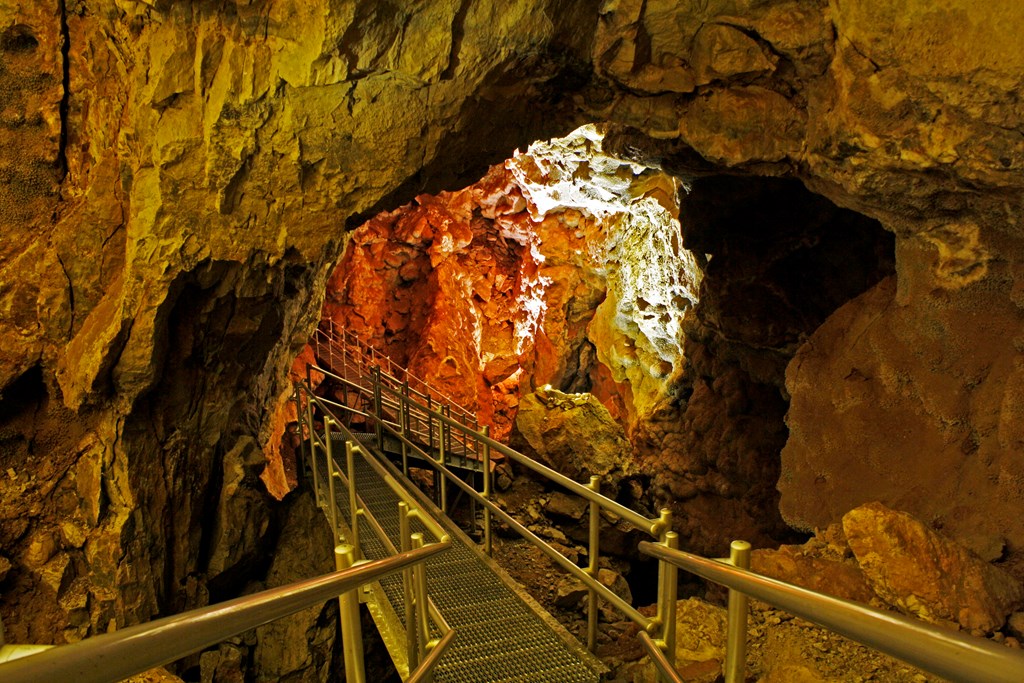 7. Jewel Cave National Monument, South Dakota
Western South Dakota is brimming with natural beauty and all-American history, as seen at popular destinations like Mount Rushmore, Badlands National Park, and Crazy Horse. It's also home to the second longest cave in the country—and third longest in the world! Hidden away in the Black Hills, Jewel Cave is a gem that lives up to its name, and it's well worth a visit for a historic lantern tour through the cave's natural entrance, or a tour that descends via elevator in the visitor center through some shimmering caverns that'll show you where the park gets its name. Along the way, park rangers providing fascinating insight into the discovery of the cave, exploration of its miles-long passageways, the bats that call it home, and its designation as a National Monument in the early 1900s, before the National Park Service was even a thing.
Nearby KOAs:
Custer / Mount Rushmore / Black Hills KOA Holiday
Mount Rushmore KOA Resort at Palmer Gulch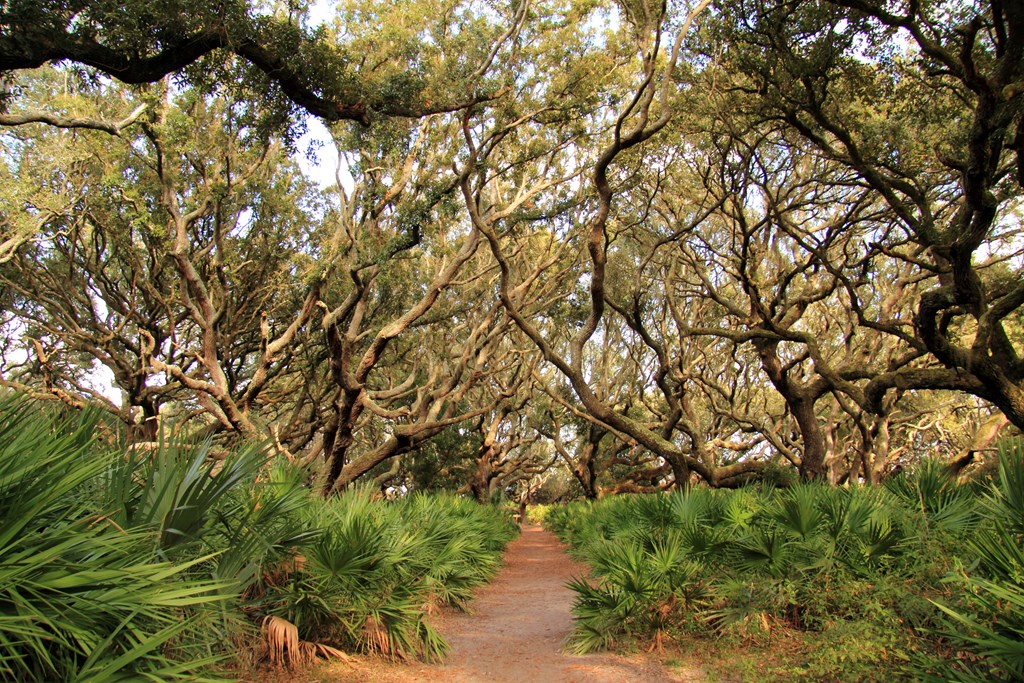 8. Cumberland Island National Seashore, Georgia
Off the coast of southeastern Georgia lies Cumberland Island, a place of mystery, intrigue, serenity, wild history, and wild horses. The largest of the state's barrier islands, Cumberland Island is only accessible via boat, and the National Park Service provides ferry service to and from the island a few times a day. Start at the visitor center on the mainland in St. Marys, which provides a good amount of helpful context and background about the region and the park, including its wildlife, ecology, and surprising history as a vacation haven for the Carnegie family. Once you board the ferry, it's a 45-minute ride out to the island, where visitors can hike, swim, bike, or camp. There's a nice loop trail that starts right at the dock and meanders through some of the park's most enlightening sites, including the ruins of the Dungeness Mansion that once belonged to the Carnegies. Today, the opulent remnants are a popular hangout for the island's wild horses. The trail then weaves through Spanish moss trees en route to marshland, sand dunes, and miles upon miles of pristine beachfront. Take a dip and splash around before heading back onto the trail and through maritime forests for more all-natural eye candy.
Nearby KOAs:
Jacksonville North / St. Marys KOA Holiday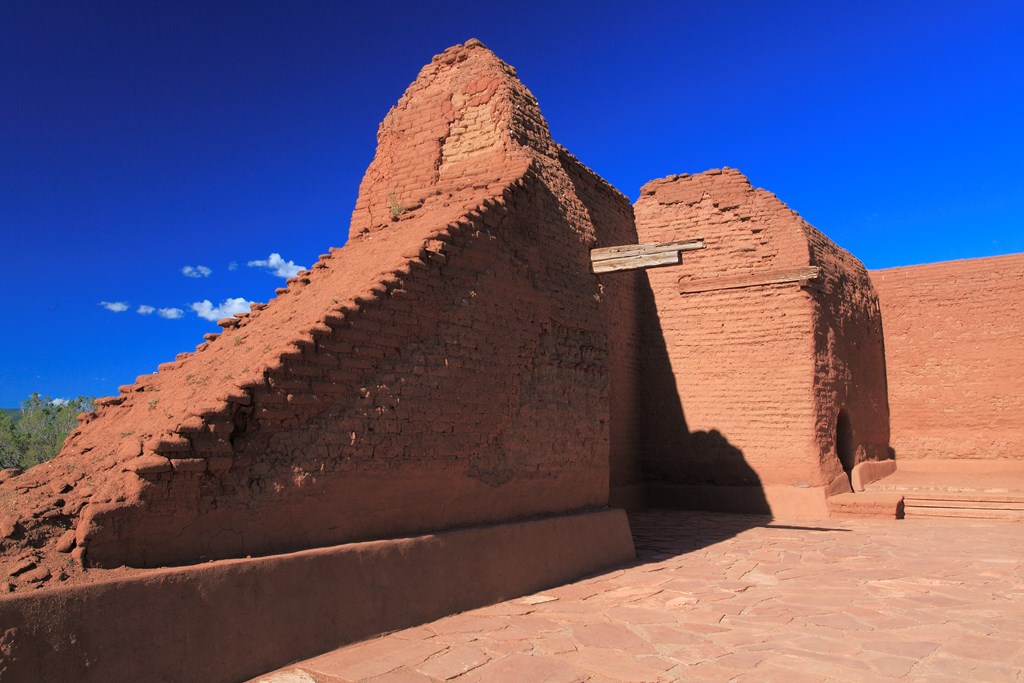 9. Pecos National Historical Park, New Mexico
An easy day trip from Santa Fe, Pecos National Historical Park feels like a quintessential New Mexico destination, and an important must-see for anyone interested in the state's Native American origins and Puebloan roots. The park started out as a National Monument in 1935, but was expanded and re-classified in 1990, currently encompassing areas like a Civil War battlefield, prehistoric ruins, subterranean kivas, bygone churches, and the mighty Pecos Pueblo, a once-thriving Native American community that featured a central plaza surrounded by three- and four-story structures and homes. The park has a trail that winds through these ancient ruins, with insightful landmarks along the way, and ladders leading down into cozy kivas that you can explore. There's another trail by Glorieta Pass Battlefield, and a weekend-only trail called South Pasture Loop, which runs along the Pecos River and through lush pasture lands, with sweeping views of the Sangre de Cristo Mountains lining the horizon.
Nearby KOAs:
Las Vegas, New Mexico KOA Journey
Santa Fe KOA Journey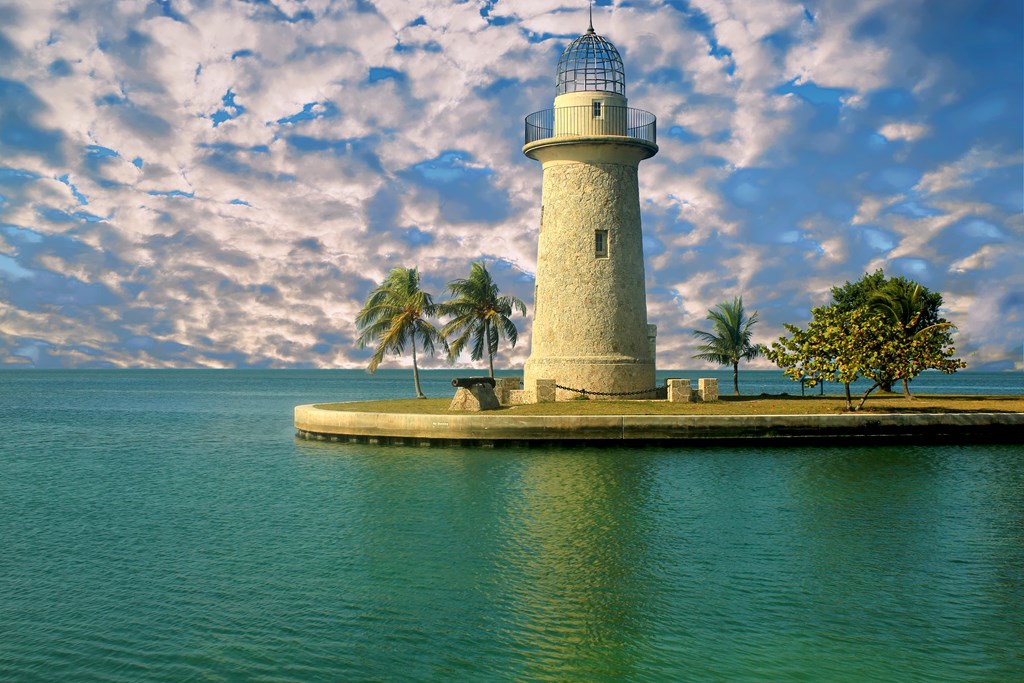 10. Biscayne National Park, Florida
When most people think of wildlife and nature in south Florida, the Everglades come to mind. But right next door to that subtropical wonderland is a lesser-known (but no less beautiful) national park that comprises the largest protected aquatic area in the entire National Park Service. Biscayne National Park, which hugs the Biscayne Bay south of Miami, is actually 95% water, with only a handful of keys and some boardwalk trails along the mainland that are accessible for land activities. Other than that, this is one park that you need to get out on the water—or in it—to really appreciate. And there's plenty to discover here, from snorkeling by the largest coral reef system in North America to kayaking amidst mangrove trees. If the weather cooperates, you may even get lucky enough to embark on a guided snorkel trip to some of the park's protected shipwrecks, of which there are many.
Nearby KOAs:
Hollywood KOA
---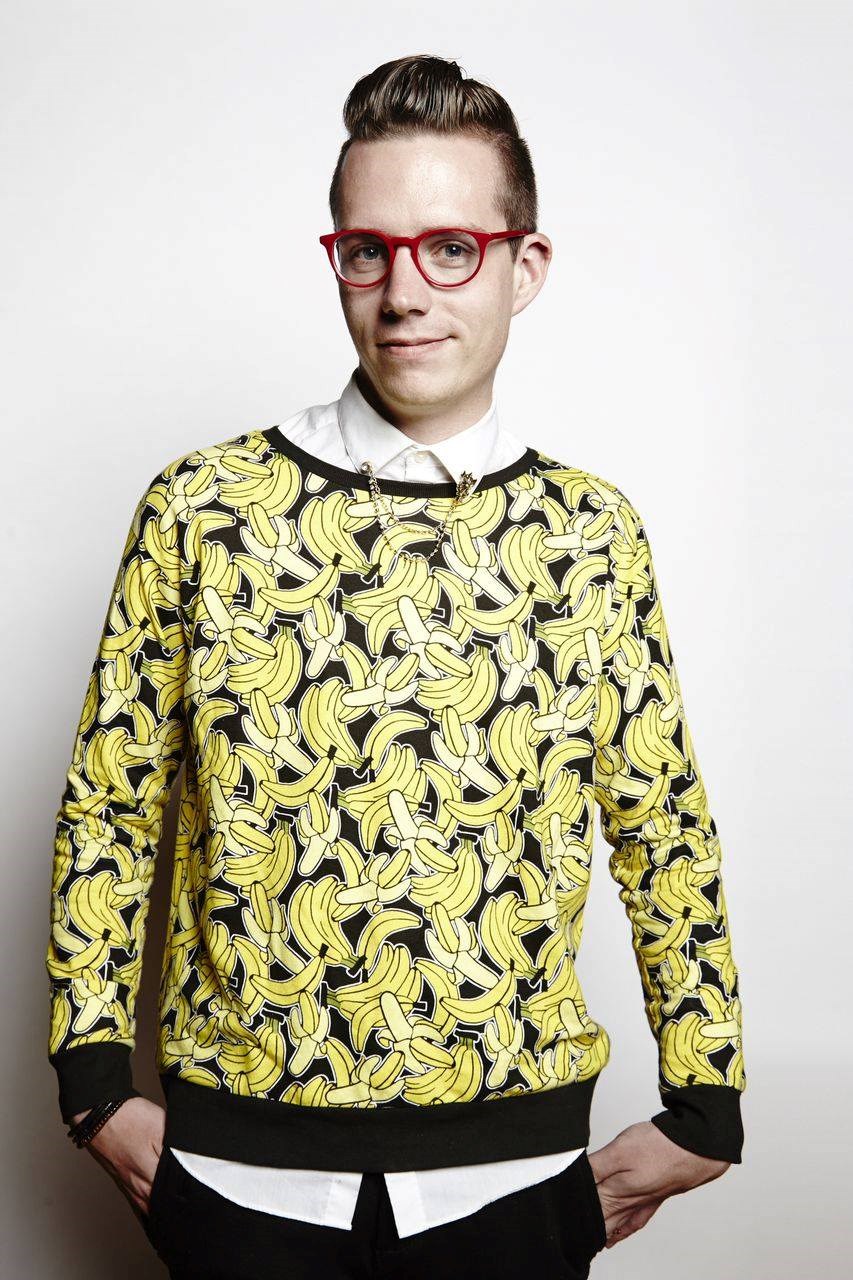 Born and raised in New Hampshire, Matt Kirouac grew up with a love for camping and the outdoors. Though he's lived in Chicago since 2006, he's always on the lookout for new adventures. He writes about travel and food for outlets like TripExpert, Money Inc, Upventur, DiningOut, Food Fanatics magazine, Plate Magazine and Zagat, and he currently serves as Chicago editor for What Should We Do?! He's the author of The Hunt Guides: Chicago (2016) and Unique Eats & Eateries of Chicago (2017).