Top 23 Weekend Getaways in Virginia
Virginia is a one-of-a-kind combination of sandy coastal shores, forested parks and urban hotspots, all intertwined with hundreds of landmarks, battlefields and historically rich experiences. With such a wide variety of offerings, Virginia is an ideal place for a weekend getaway.
Things to Do for a Weekend Getaway in Virginia
Are you looking for an active outing or a family-friendly tour of historic landmarks? How about some fun in the sun, or an autumnal scenic drive? Whatever you want out of your mini-vacation, these are some of the best weekend getaways in Virginia.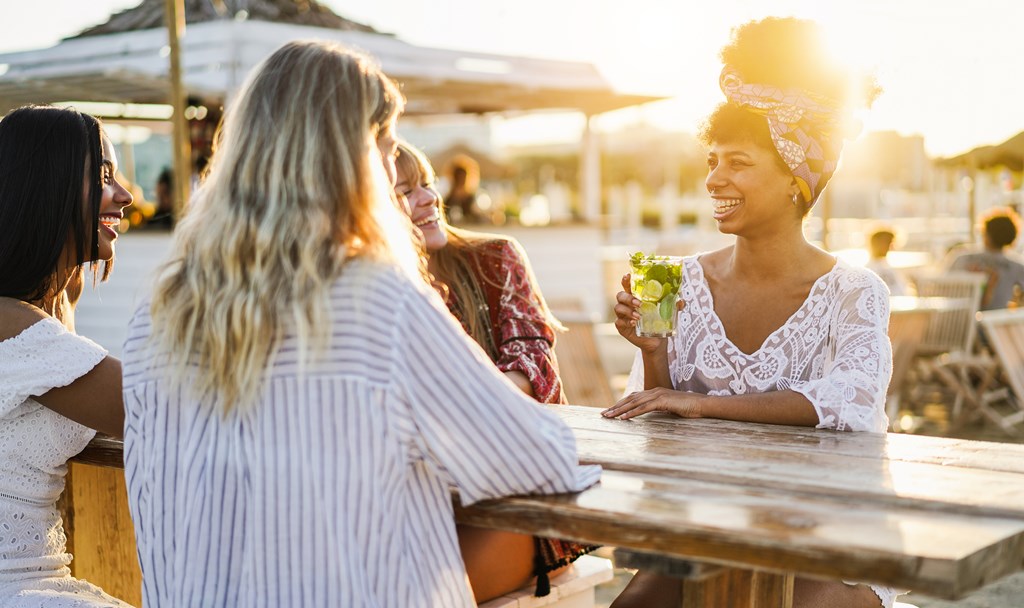 1. Attend a Festival
Organizing your weekend vacation around a festival is an easy way to make sure each day is filled with fun and memorable activities. Virginia has plenty of annual events to satisfy any interest or hobby. Gather your friends and hit the road to attend:
Be sure to check for any recent updates to festival events and schedules before leaving on your trip.
2. Hike or Ride Through a State or National Park
Hiking, bicycling or riding a horse through a state or national park is a great way to experience the beauty of Virginian lands while staying active and getting fresh air. Some of the most popular protected areas in the state include:
Shenandoah National Park
First Landing State Park
Great Falls National Park
Chippokes Plantation State Park
Hungry Mother State Park
While parks are always available for self-guided tours and solo exploration, check posted itineraries to see if any live demonstrations or educational programs are taking place during your weekend trip.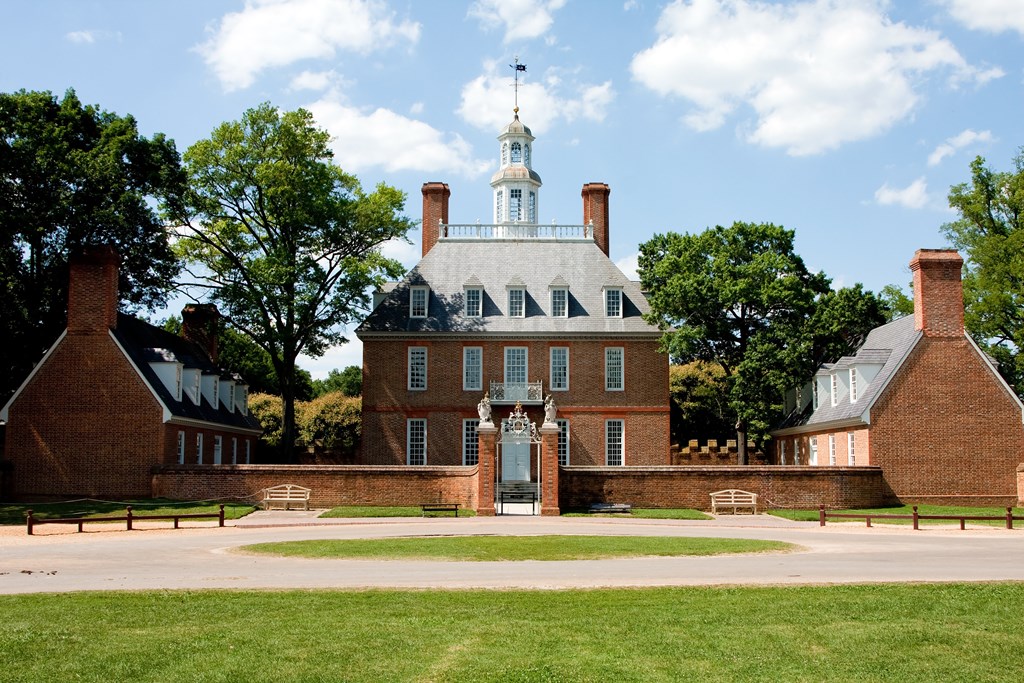 3. Bring History to Life
No weekend in Virginia is complete without some history. Whether you are eager to learn more about the country's earliest days or are looking for a fun new way to bring history to life for your child, you have several options. For example, you could:
4. Take a Scenic Drive
Road trips are the perfect way to experience more than one destination per weekend getaway, and fortunately, Virginia is full of scenic drives and interesting pull-off points. Stock your car with road snacks, create a playlist and enjoy a drive on any of these popular trails:
The Blue Ridge Parkway: Known as America's favorite drive, the Blue Ridge Parkway is a stunning drive through the Blue Ridge Mountains. The road has several pull-off points, where you can see spectacular views of the valleys below. The trip is especially worthwhile in the fall when forests along the winding roads change color. Just be sure to visit in early autumn because some parts of the path are closed during winter.
George Washington Memorial Parkway: George Washington Memorial Parkway spans parts of Virginia, Maryland and Washington, D.C. It was created to provide a scenic drive that also preserves and celebrates American history, which is why you will find several trails and landmarks along the way.
The Colonial Parkway: The 23-mile Colonial Parkway connects Jamestown, Williamsburg and Yorktown in what is known as Virginia's historic triangle. The drive is intentionally slow-paced, so you can take in all the sights around you and easily stop when you get to each town.
5. Visit Wine Country
With more than 300 wineries to explore, Virginia is a great place to celebrate special occasions, like a birthday bash, bachelorette party or upscale date. One of the most romantic weekend getaways in Virginia is participating in one of the state's many wine trails and learning more about how wine is produced while sampling some of each vineyard's best offerings.

6. Go to the Beach
Though Virginia Beach is easily the state's most popular beach — more on it later — Virginia is full of beautiful coastal destinations. If you are looking for a more laid back experience, consider a visit to:
Sandbridge Beach, a less populated section of Virginia Beach.
Cape Charles Beach on the Chesapeake Bay.
Buckroe Beach in Hampton.
Ocean View in Norfolk.
7. Explore Underground Caverns
Virginia's underground caverns are a great place to explore, regardless of the time of year. The most famous underground caverns in the state are the enormous Luray Caverns, which feature mind-boggling views of underground lakes, frozen limestone crystals, unique rock formations and even the Great Stalacpipe Organ, the world's largest instrument. The organ is made of stalactites, and the sound produced is a one-of-a-kind experience you will not forget. Other Virginia caverns include the Shenandoah Caverns, Endless Caverns and Grand Caverns.
8. Take a Dip in a Swimming Hole
If you are looking for a non-beach getaway to escape the summer heat, Virginia has some great freshwater swimming holes throughout the state. Bring your kids, dogs or your fishing gear and enjoy a refreshing dip in any of the following:
Dismal Falls: Dismal Falls — also known as Falls of Dismal — is a 40-foot-wide cascading fall with a 12-foot drop in Bland and Giles counties. The area stays mostly shady throughout the day, so you will have no trouble spending the entire afternoon splashing in the water.
Cascade Falls: With a name like Cascade Falls, it has to be beautiful — and its 150,000 annual visitors would tell you how true that is. It is considered one of the most beautiful destinations on the East Coast, whether you choose to go for a swim or simply take in your surroundings.
Devil's Bathtub: Named for its smooth, distinct shape, Devil's Bathtub is a popular hiking and swimming area. It is a challenging trail that is ideal for experienced hikers.
10 Best All-Around Weekend Getaways in Virginia
Cities, small towns, historic hotspots — Virginia has what you need for any type of weekend getaway. These are 10 of the best weekend trips in Virginia, fit for travelers of all ages!
1. Colonial Williamsburg
For one of the best weekend trips in Virginia, visit the country's largest outdoor living museum at Colonial Williamsburg. Here, you can dive deep into 18th-century history, including authentic homes and businesses. See an 18th-century courthouse in operation and learn how early Americans worked their lands and gardens. Visit the Revolutionary War complex to see the Public Armoury, or visit the weaver to see how clothes and tapestries were made. Make sure you stick around long enough to see the march of the Fifes and Drums when a uniformed regiment marches along Duke of Gloucester Street while playing their instruments. Every season brings something unique to the colonial experience, but the area is praised for its bold autumnal colors and sparkling white winters.
2. Arlington
Arlington is another historic Virginia staple, but with exciting urban features — like food trucks, trendy restaurants, breweries and dozens of arts and culture centers — that make it a top travel destination for all ages. While in Arlington, you can:
Plus, Arlington is a short drive away from Washington, D.C., which can round out your weekend trip if you want to see even more landmarks and historical places.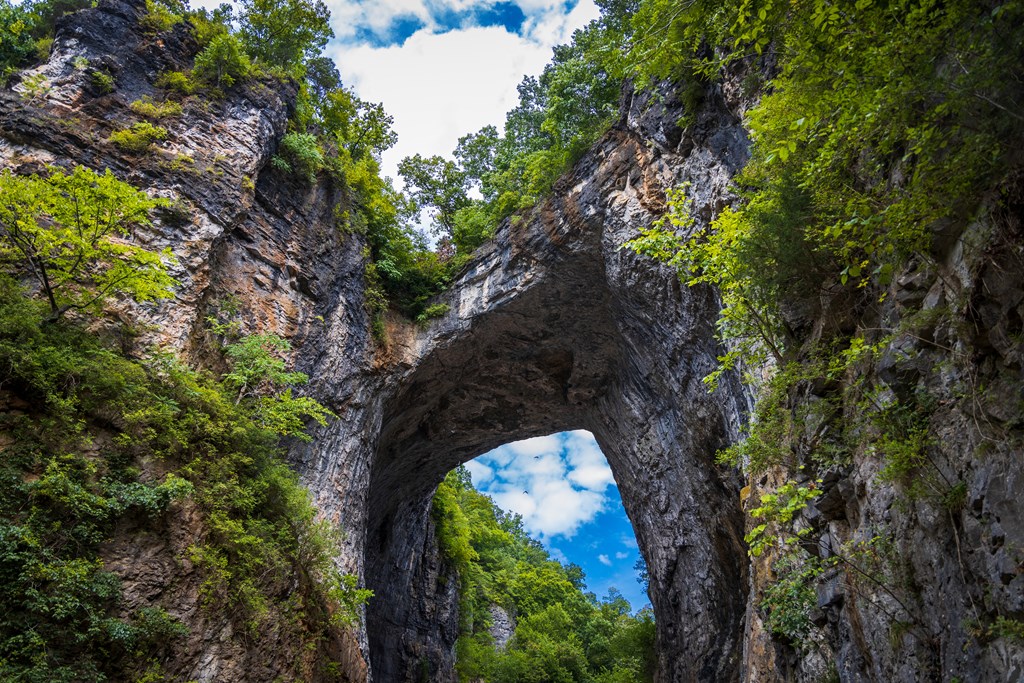 3. Natural Bridge State Park
Natural Bridge State Park is in Natural Bridge, Virginia, located about an hour's drive from Lynchburg. The park got its name from the naturally occurring 215-foot tall limestone bridge carved over Cedar Creek. The bridge is a spectacle to see, but it is not the only awe-inspiring formation in the park. There are also seven miles of wooded hiking trails and the 30-foot Lace Falls. Depending on the time of year, you may be able to watch a history program to learn more about early life in the area.
4. George Washington's Mount Vernon
Built in 1734 and inherited by George Washington in 1761, the Mount Vernon estate is a 21-room home featuring 18th-century design and furnishings. Take a guided tour through the house to learn the history behind specific architectural choices, and learn more about America's first president. The home is surrounded by further learning opportunities, including a blacksmith shop, smokehouse, horse stable, spinning house, gristmill and several intricate gardens. You can even visit George and Martha's final resting place and watch in a wreath-laying ceremony.
5. Middleburg
Middleburg is a small town that was established by a Colonel of the Revolutionary War in 1787. Since then, it has become the place to go for a slow-paced, relaxing vacation in the heart of Virginia's beautiful countryside. Horses and equestrian events are popular here, and there are several wineries and vineyards within a 30-minute drive. While dining and sightseeing your way through the village, you will not want to forget your camera — the stone buildings, quaint streets and farmland are picture-perfect, no matter the season.
6. Charlottesville
Charlottesville is a mash-up of urban culture, sweeping countryside and historic charm. Spend a weekend here and make time to do the following:
Visit Monticello: Monticello is where Thomas Jefferson lived, but the site has come to represent life in early America. Tour the inside of the home and see its authentic furnishings, or tour the variety of flowers and produce gardens that line the property. While you are there, listen to live demonstrations or attend educational events to learn more about the lives of those who lived on the land.
Explore Downtown Mall: Downtown Charlottesville is full of things to do, see and eat. Browse street vendors, find your new favorite food or sit and people watch to get a true taste of life in Charlottesville.
Dine at Michie Tavern: Michie Tavern is a historic landmark and delicious restaurant that serves Southern fare and 18th-century recipes in a convincing pub-style atmosphere.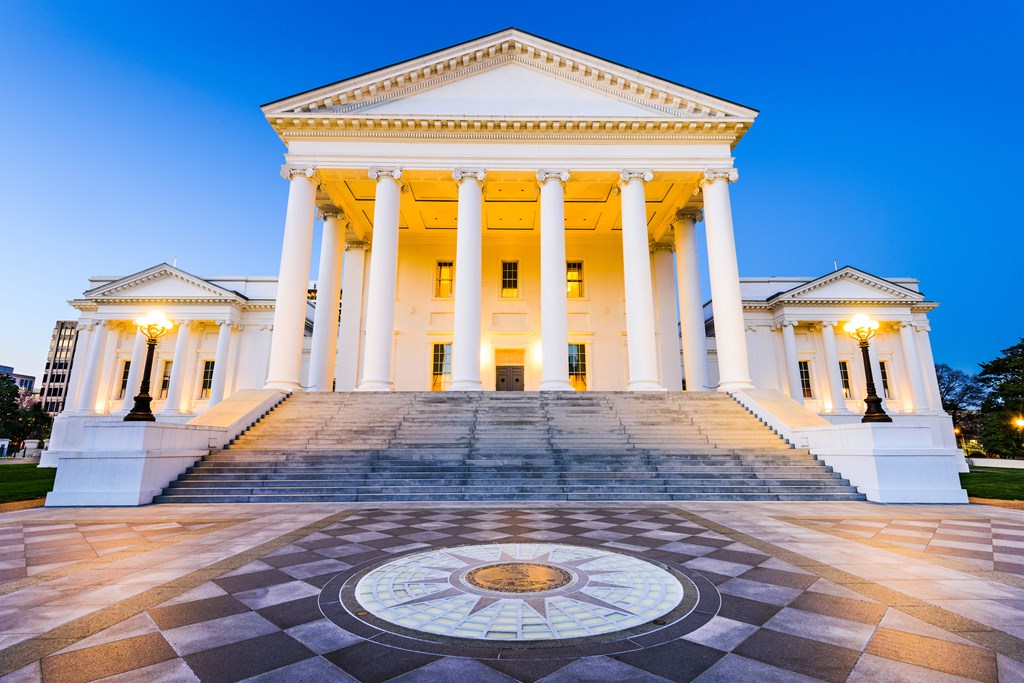 7. Richmond
Virginia's capital city is a must-see destination for locals and out-of-state visitors. It is rich with history and museums, but it is also colorful and exciting, with trendy restaurants and bars. Hop on a trolley and tour the city's colorful murals, or visit any of these popular Richmond attractions:
The Black History Museum
The Lewis Ginter Botanical Garden
Beaver Dam Creek Battlefield
The Virginia Museum of Fine Arts
The Virginia Repertory Theatre
Kings Dominion Amusement Park
The American Civil War Museum
You can also spend your weekend exploring the Richmond Beer Trail to sample the area's world-famous craft beers and brewing companies.
8. Virginia Beach
Virginia Beach is known for its pristine coastline, family-friendly amenities and endless entertainment. It is divided into seven distinct districts, each with its own flavor and recreational opportunities for travelers of all types and ages.
You can spend your weekend lounging in the warm sun and listening to the waves, or you might consider the following:
Try your hand at surfing, paddleboarding or sup boarding.
Dine at a romantic oceanfront restaurant.
Charter a boat for an all-day fishing excursion or sunset cruise.
Have a brunch picnic on the shore with friends.
Peacefully bike, hike or kayak your way through less-populated areas.
Enjoy a thriving nightlife scene at a brewery or restaurant.
Bring along your dog for a pet-friendly weekend exploring the parks and ocean.
Explore local museums and performing arts centers.
See the animals inside the Virginia Aquarium.
Go for a guided dolphin tour via boat or kayak and see how many you can spot.
9. Wolf Trap
Wolf Trap, near Vienna, is widely known for the Wolf Trap National Park for the Performing Arts, which houses the Filene Center and the Children's Theatre-in-the-Woods, each set against a 117-acre wooded backdrop. Hundreds of concerts and performances take place here each year, spanning genres and artforms. When you are not taking in a show or participating in an educational program at the theatre, you can hike the surrounding park — a trek especially worth the journey during the peak of autumn, when the park changes into vivid shades of orange, yellow and red.
Also in Wolf Trap is the Meadowlark Botanical Gardens, a 95-acre display garden with lakes, forest, flowers, walking trails and special interest attractions, such as the Korean Bell Garden and an 18th-century log cabin.
10. Appomattox
Appomattox is a history buff's dream vacation spot, considering it is the home of the famous Appomattox Court House, where General Lee surrendered to the Union during the Civil War in 1865. The Court House is available for tours, as is the nearby American Civil War Museum. While in Appomattox, you can also fish or hike at Holliday Lake State Park or visit the blooming lavender gardens at Evergreen Lavender Farm. Shop for locally-made goods and art pieces at the Appomattox Vintage and Artisan Markets and take home a souvenir to commemorate your trip.
5 Romantic Weekend Getaways in Virginia
The phrase "Virginia is for Lovers" may have recently celebrated its 50th anniversary, but it is a sentiment that rings just as true today as it did back then. With towering mountains, lulling waves and sparkling city skylines, Virginia is one of the most romantic places to go for a weekend escape with your significant other.
1. Enjoy the City of Alexandria
Alexandria, a historic city on the Potomac, has a habit of attracting some of the country's most devoted hopeless romantics due to its quaint cobblestone streets, vibrant nightlife opportunities and swoon-worthy riverside location. You can mold your romantic Alexandria outing to fit your style as a couple — laid back and relaxing, refined and upscale or fun and casual.
Reconnect with each other when you participate in any of the following Alexandria traditions:
Snap a sweet picture on cobblestone Captain's Row.
Take a sunset boat cruise on the Potomac River.
Reserve a spa appointment for two at any of the city's numerous spas.
Enjoy dinner at a casual eatery or high-end restaurant — no matter your taste, Alexandria has it.
Have a waterside picnic and watch street performers at Founders Park.
Enjoy a lantern-guided walking tour — or spooky ghost tour — hand-in-hand through the city's historic district.
Go for a stroll while you explore Jones Point Lighthouse.
2. Walk the Elizabeth River Water Trail
The Elizabeth River Water Trail is a 10.5-mile urban destination in Norfolk that is a popular spot for walking and jogging. It offers unparalleled views of the sparkling Elizabeth River, as well as dozens of trail markers that speak about the local history and culture. It is a unique experience and a great fit for couples who like to stay active together or want a leisurely place to walk the dog while exploring the rest of Norfolk.
When you are not walking the trail, visit the Norfolk Botanical Garden or browse the Hermitage Museum and Gardens for a peaceful, nature-inspired weekend getaway.
3. Experience Historic Maymont Estate and Park
Maymont is a 100-acre estate located in Richmond that is popular with couples and anyone interested in an inside look at life in the Gilded Age. The estate was owned by James and Sallie May Dooley, millionaires, who established the state and gardens to compete with the other beautiful homes that were popular in wealthy families at the time. While the inside the mansion is opulent, lavish and refined, the gardens are even more breathtaking. With streams, ravines, gazebos and endless trees, bushes and flowers in bloom each season, it is the perfect romantic backdrop for a weekend anniversary outing or a way to celebrate your relationship.
You can also visit the Robins Nature Center and the Maymont Farm, which are home to several types of animals and animal habitats, including horses, sheep, ducks, chickens, bison, black bear, elk and bobcats.
4. Tour Blandy Experimental Farm and the State Arboretum of Virginia
Blandy Experimental Farm and the State Arboretum of Virginia is a 172-acre reference garden and a natural area used by the University of Virginia. When you are here, choose from one of four relaxed walking trails, including Willow Trail, which winds around picturesque Lake Arnold. The Arboretum has all types of displays to see, including the Pollination Garden full of wildflowers, the Herbaceous Gardens and the Virginia Native Plant Trail. Enjoy the sight of more than 5,000 trees and shrubs, all of which attract hundreds of birds and other small animals. If you are an artistic couple, Blandy Farm is the ideal place for photography or sketching together.

5. See the Chincoteague Ponies
Off the coast of Virginia, on the other side of Chincoteague Bay, lie the Chincoteague and Assateague Islands, home of the wild Chincoteague ponies. These horses have called the islands home for hundreds of years and offer visitors stunning views as they walk in the surf. Visit during the annual Pony Swim event for festival foods and games and watch as herds of ponies swim in the ocean waters.
While the Chincoteague ponies are the highlight of many couples' visit, the Island offers plenty of other couple-friendly activities. For example, you could:
Hike or bike your way across the island to take in all the sights, sounds and experiences of the Atlantic Ocean and Virginia Coast.
Reserve a spot on a scenic nature cruise or rent your own boat for a sunrise or sunset trek across the water.
Rent a canoe or set of kayaks and paddle your way through the water for an active outing.
Kampgrounds of America Campgrounds in Virginia
Whether you want to celebrate a special occasion, sneak away for a romantic escape or plan a fun-filled trip for the whole family, there is a KOA Campground for you. With more than a dozen locations in Virginia, your destination is never too far.
Reserve a stay at any of the following KOA locations:
Ways to Camp in Virginia
When planning a weekend trip, you probably do not want to worry about too much preparation or planning before you go. That is why camping in a cozy cabin or opting for a more unique accommodation is the ideal way to stay. At KOA, every campsite has access to restrooms with hot water, laundry facilities and plenty of fun on-site activities and features to enhance your stay.
Enjoy a safe, comfortable getaway with any of the following:
Learn more about the KOA difference, and start planning your Virginia getaway today!
---
About the Author: Kampgrounds of America
Kampgrounds of America is the largest system of open-to-the-public campgrounds in the world, with over 500 locations across the United States and Canada. Founded in Billings, MT in 1962, KOA's family of campground brands – KOA Journey, KOA Holiday and KOA Resort – today serve more than a million camping families each year. KOA is dedicated to "connecting people to the outdoors and each other" by providing people with a variety of camping experiences and the information they need to make the most of their camping trip. Read more of their camping and travel resources by visiting KOA.com/blog.