Get your top road trip tips and hit the road!
Few things are quite as all-American as a summertime road trip.
Windows down, sunglasses on, music blasting, snacks galore, and your favorite people in the seats next to you are the recipe for the road trip of your dreams.
However, while those are the highlights of a road trip, they are not the only things you need to make it a successful one, and one you'll remember forever.
Road trips take some pretty epic planning, along with some knowledge of what to expect along the way.
We've consulted with a few road trip experts to get their top tips on how to ensure your summer road trip is your favorite experience of the entire year.
So buckle your seat belts, grab some beef jerky, and read on to get the tips and tricks you need for summer road trip success.
Expert Summer Road Trip Tips
1. Prep your car
Before you even embark on your adventure, you'll need to get your car ready to rock and roll.
Tune-up
This prep starts with a tune-up. Alex Lauderdale, Transportation Analyst and Senior Editor at EducatedDriver.org shared with us the National Highway Traffic Safety Administration's recommendation that a mechanic should check out your car's:
Tires
Battery
Belts
Fluids
Air conditioning
These are all crucial parts of your car that need to be fully-functioning in order for your road trip to run smoothly.
Spare Tire Check
Lauderdale also suggests checking your spare tire. "The last thing you want is to blow a tire and learn that your spare is flat too. Remember, blowouts are more common in the summer, as air pressure in the tire often increases," he says.
Emergency Kit
Additionally, make creating an emergency kit a priority. According to Lauderdale, you should include in your emergency kit:
Jumper cables
Blankets
Flares
First-aid kid
Water
Flashlight
He notes that pre-packaged ones are available on Amazon to make things simpler. You've got enough stuff to be gathering for your road trip, anyway.
Clean Your Car
There is no denying that your car will get some serious love during your road trip. And that love will come in the form of a mess.
Start your road trip on a clean slate by giving it a thorough clean — inside and out. The garbage will accumulate much more quickly than you can imagine during your road trip, so if you've already got some in there to begin with, things can get really out of hand.
Also, make it a habit to stop and clean your car every few days along the way to keep the mess to a minimum. Trust us — you will go crazy being in such an enclosed space with mess to make it feel even smaller.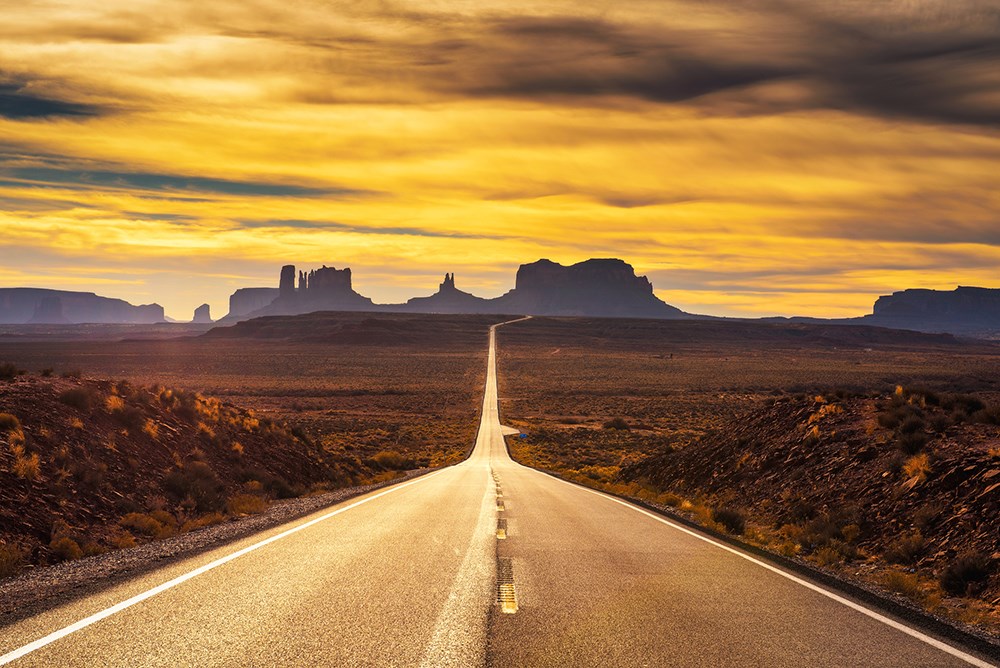 2. Set a budget.
Though you're already saving money by driving instead of flying, the little things can add up when on a road trip.
Thus, Jennifer Valdes May, travel expert at Top 5 recommends creating a budget ahead of time. She advises that you take into account all aspects of your trip, including:
3. Plan your trip, but allow for wiggle room.
One of the most fun parts of going on a road trip is planning where you want to go.
Choosing what you want to see, what routes you'll take to get there, where you'll spend the night, and more is so much fun!
However, be sure you plan, says May, to "avoid unexpected costs and delays. Pick the destinations you want to cross off your list, check driving distances, and plan where you should have a stop."
Thankfully, there are over 500 KOA locations spread out all across the United States and Canada, so no matter where your road trip takes you, you'll have a KOA nearby. Be sure to check out our Find a KOA feature to book the campgrounds along your route. Keep in mind that there are different campgrounds to accommodate your every want and need, and different experiences to be had at each KOA campground.
While we are all about planning, we also recognize that another one of the most fun parts of going on a road trip is the unexpected adventures.
Thus, be sure that you don't plan your trip so rigidly that you don't allow yourself room for some surprises. May suggests that, "should your plans change, because of the weather or your mood, or maybe because you're coming across another opportunity to stop, you should go with the flow!"
You never know what adventures may cross your path, and the last thing you want to do is say "No, we can't — it's not part of our plan." Who knows what you may find along the way! (If you're traveling through Canada, you may run into some of these attractions that are definitely worth adjusting your schedule for.)
Also, be prepared that there may be some unexpected delays along the way which aren't quite as fun as roadside attractions. However, if you do run into issues, you will be thankful that you aren't pressed to follow a rigid schedule, and have allowed yourself the time to get things back on track.
To help with the possibility of something happening on your trip such as a flat tire, or car problems, Lauderdale suggests you "consider signing up for AAA. For a low yearly fee, help is just a phone call away should you get in an accident."
And, if you're traveling via RV, you'll want to consider KOA's RV Roadhelp. As all Allstate Motor Club member, you'll gain access to travel services that include:
Road and towing service
Tire change service
Fuel delivery
Trip interruption $1,500 benefit
On-time arrival guarantee
Lost or stolen key service
Lockout service
Savings on rental cars
Restaurant savings
And much more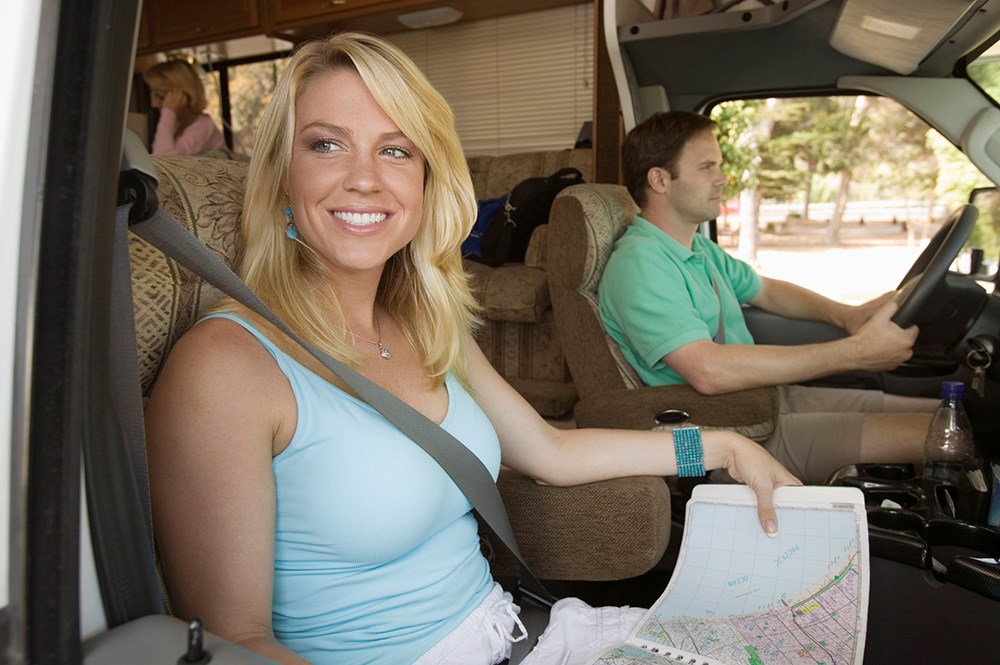 4. Be ready for offline travel.
Though it seems as if there should be cell service everywhere in the U.S. by now, there isn't.
And, chances are good you'll come across a number of spots along your epic road trip where you don't have cell service.
So, you'll want to be prepared.
This doesn't only mean downloading all your playlists so you don't lose that road trip vibe when the service goes out, but it also means a number of other things.
May says to "download all apps and maps you might want to use" so that when you hit a coverage-free zone, you won't run into trouble.
5. Bring some exercise equipment
Sitting for long periods of time can really take a toll on your body.
While you can't escape the sitting part since that's how you get from place to place in a car, you can bring along with you some exercise equipment to get in a quick workout whenever possible along the way.
Avid travelers Mary and Sean McWilliams (along with their puggle, Hadley), saw over 11,000 miles of USA and Canada last summer via their RV, and swear by exercise equipment. "We packed some lightweight gym equipment with us — resistance bands, jump rope, TRX cables, yoga mat — that made a big difference. We could do some mini circuits outside of our trailer at camp sites and at quick rest stops," says Mary McWilliams. "It was enough to keep the blood flowing and the professional golfer [Sean] in shape between tournaments."
6. Let others know where you're going.
It's a good idea to keep your friends and family back home posted about where you're going not only so they can have fun following you along on your journeys, but also as a safety precaution.
McWilliams shares "it is so important for others to know where you are in case of an emergency."
Having public record of where you are could really come in handy, so keep your buddies back home aware of your whereabouts.
7. If you get tired, pull over.
"When you're doing a long drive across states and really trying to make a dent in your travel map, a lot of times RVers will pull over for a few hours and get some shut-eye," advises McWilliams. "It's a good idea to stop sometimes, so you're not driving while tired and might be otherwise pushing it to try and get to your next KOA campsite."
The road can be a dangerous place, and you don't want to put yourself at risk of something happening. If you start to doze off, either pull over or swap out and let someone else drive.
It's a good idea to work into your plan stopping regularly.
Lauderdale recommends "stopping every two hours to reduce monotony and fatigue. Also, consider switching drivers when you stop." You want to be sure that you're rotating drivers so not one person gets too exhausted and burned out behind the wheel.
8. Don't overpack.
Mary and Sean McWilliams have learned how to pack for long treks across the country. For their 11,000+ mile trip last summer, they only brought 5-10 outfits each. And, Mary says "when we unpacked our Travel Trailer at the end of our trip, there were clothes we never even touched."
She also shared that overpacking takes up limited space and "adds pounds to your haul and increase[s] the amount of gas you'll use on trips. In other words, too many outfits can be expensive over time."
In addition, you never know what treasures you'll find along your road trip that you want to bring home with you. You won't be able to do that if you over packed to begin with. It would be awful to find the perfect rug to put in your living room, but not have the room in your car to bring it home with you. Don't let that sort of tragedy happen, and instead practice the art of packing lightly.
9. Chat with locals.
Getting to know locals along the way could open up the doors to some serious adventures.
There may some fabulous places off the beaten path, or not searchable by Google that a local will share with you as a must-see.
Plus, locals always know the best places to eat, so by asking them for restaurant recommendations, you're pretty much guaranteed to have a stellar meal whenever you stop for one.
10. Get creative with road trip games.
The days can get pretty long when on the road. There is only so much music you can listen to, and only so much conversation you can have with your fellow travelers.
Thus, it's a good idea to have some road trip games in your back pocket to bring out when times get tough.
Here are some of our favorite kids games to play along the way, and you can always find ways to make these more adult-friendly if you're going on a kids-free trip.
Remember: games aren't just for kids, especially when you're on the road for days on end.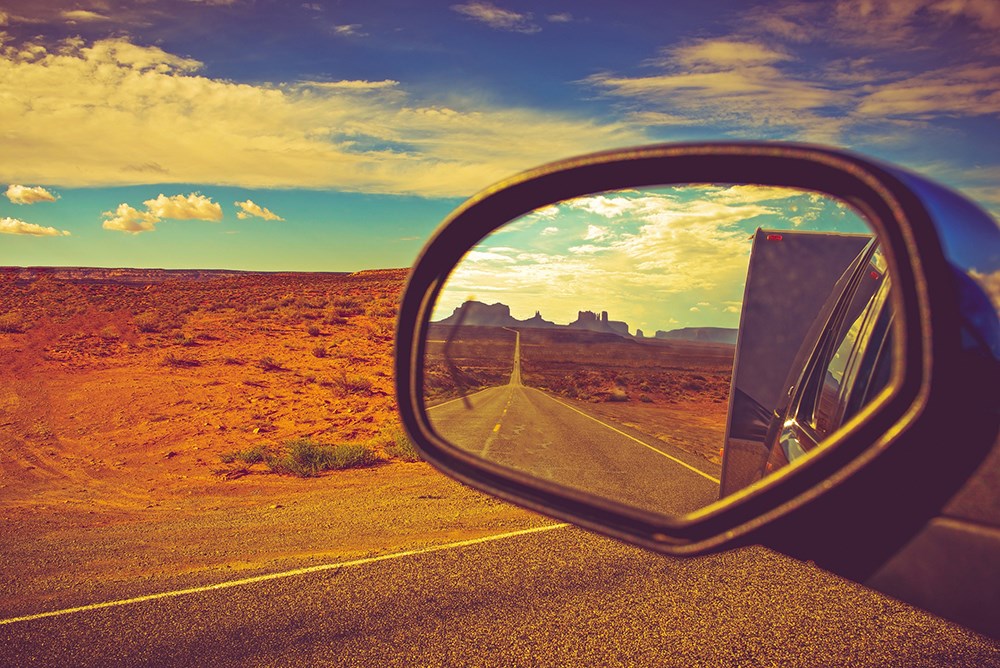 11. Take pictures.
Of course you'll be taking pictures when you reach the sights and stops you planned to visit, but taking pictures while on the road is something you'll be happy you did.
Taking videos of your road trip, and capturing candid moments on the road is a sure way to get some quality memories from the trip that you'll have forever.
Rather than opting for the same sightseeing Instagram and Facebook photos a million other people will have, get creative and we promise you won't regret it!
12. Make fun your #1 priority.
When you're on the road for long periods of time, things can get stressful.
This is especially true when you're in a cramped space with the same people for days.
No matter how annoying your car mates may get, or how tired of sitting in the same seat you may get, make it a point to keep fun as your priority.
You're living the American dream out on the road, so don't forget it, and have fun!
Now if these expert tips and talk of life on the road this summer don't get you excited for your road trip, we don't know what will. We are certainly starting the planning of our summer adventure right now, and hope you're doing the same!
Wherever you go, KOA is there for you to rest, relax, enjoy the outdoors, and make memories.
---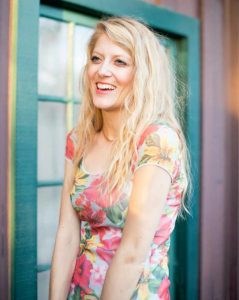 Leslie, a.k.a. Copy Girl, is a copywriter who gets butterflies from telling stories through words.
Her voice comes from a place filled with passion, dreams, and lots of sugar. "Cake over steak" is her go-to motto.
With over 10 years of experience in crafting words, and years of embarking on travels that have taken this Montana girl to some incredible places, Leslie love the adventures of both body and mind her writing takes her on.
Everywhere she goes, she takes this advice with her:
"Hold on to your divine blush, your innate rosy magic, or end up brown." – Tom Robbins, Jitterbug Perfume
To see what Leslie's up to in the writing world, visit her website here.
---