Notice that you never see an RV junkyard? Where do those behemoths of the highway go when the families have grown, or it's time to "trade up" in your camping lifestyle?
The answer is, most recreational vehicles are recycled, but not in the traditional sense. Most rigs just live on, and on, and on — delivering comfort and fun for decades after your late-model minivan has felt the bite of the auto crusher.
Factory shipments of new RVs in the first two months of 2013 were up nearly 17 percent over the same period last year, and the RV manufacturing industry expects that trend to continue.
That's more than 300,000 new RVs slated to be purchased by campers this year. And, just like in the auto business, a lot of those "new buyers" are existing RV owners. It's estimated that close to a million used RVs will be sold this year.
If you're an RV owner thinking about selling your current unit for an "upgrade" or you're a potential RV buyer wondering if the used market is right for you, there are a few things to consider.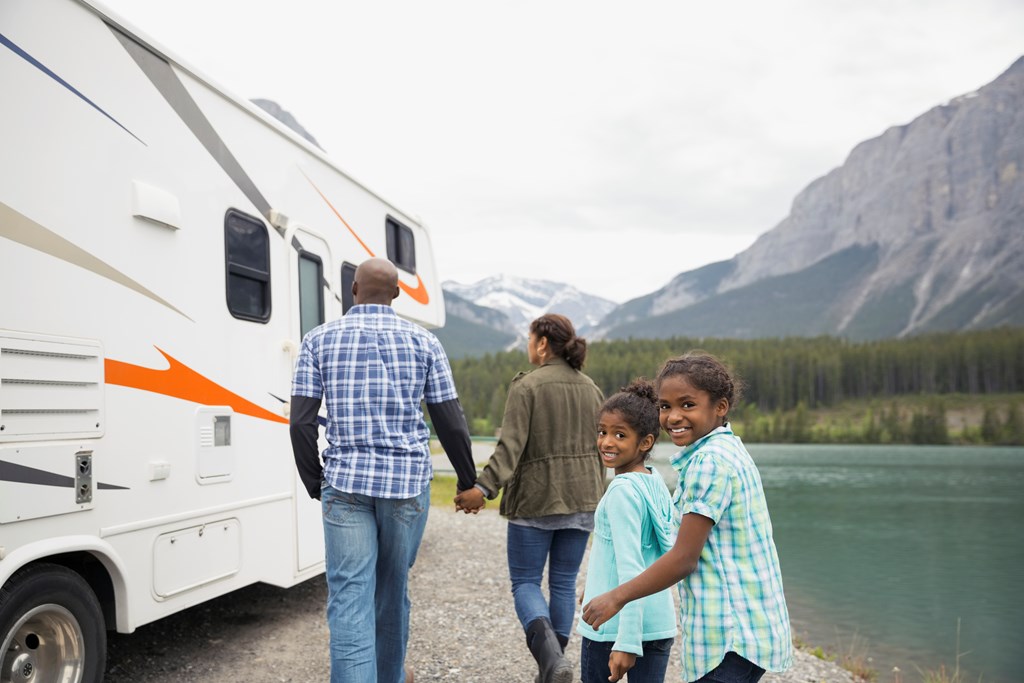 Before You Sell Your RV Online
So, the Old Beast has served your family well for many years, but it's time to bid it farewell. So how do you sell your RV online?
Tim Custer with RVTrader.com says your first step is to check the general resale price of your rig with trusted sources such as Kelly Blue Book or the NADA website. After you've got that information, it's time to do an honest appraisal of your RV, taking into account wear and tear and the overall condition.
"It's important to set a reasonable price that you're willing to accept," Custer said. "Overpricing your rig turns off potential buyers and will certainly lengthen the time you wait for a sale as you watch the summer go by."
As one of the best places to sell your RV Online, RVTrader.com is in the business of helping both sellers and buyers connect, so it's wise to listen to their advice.
Here are a few other tips for sellers from RVTrader.com:
• Be sure to clean your RV thoroughly, inside and out.
• Limit your use of the RV while you're trying to sell it, to maintain that clean look.
• Now's the time to make those simple and inexpensive repairs.
• Remove everything that you don't intend to sell with your RV.
• Make sure any items you do plan to sell with your RV are on board and in good working order.
• Create a detailed file of all receipts, repairs, maintenance logs and improvements for both the rig and any appliances included.
• Include any warranties that would transfer to a new owner, as well as all owner's manuals for equipment and appliances.
• Type up a short summary of your RV file for easy browsing by prospective buyers.
• Have at least 10 quality pictures of the RV, inside and out. And don't dismiss the value of video. Sales sites like RVTrader.com now encourage videos in the classified sales space. Ads without pictures and videos are usually overlooked.
Once your rig is shined up and ready, make a list of your RV's special features. These are key selling points to use in your classified ads online.
"We have a feature on our website called 'RV Trader Post an Ad' that walks sellers through the process of ad creation and makes it quite easy," Custer said. Be sure to include your phone number and email address, and be ready to answer both promptly. Serious buyers may only give you one chance to connect.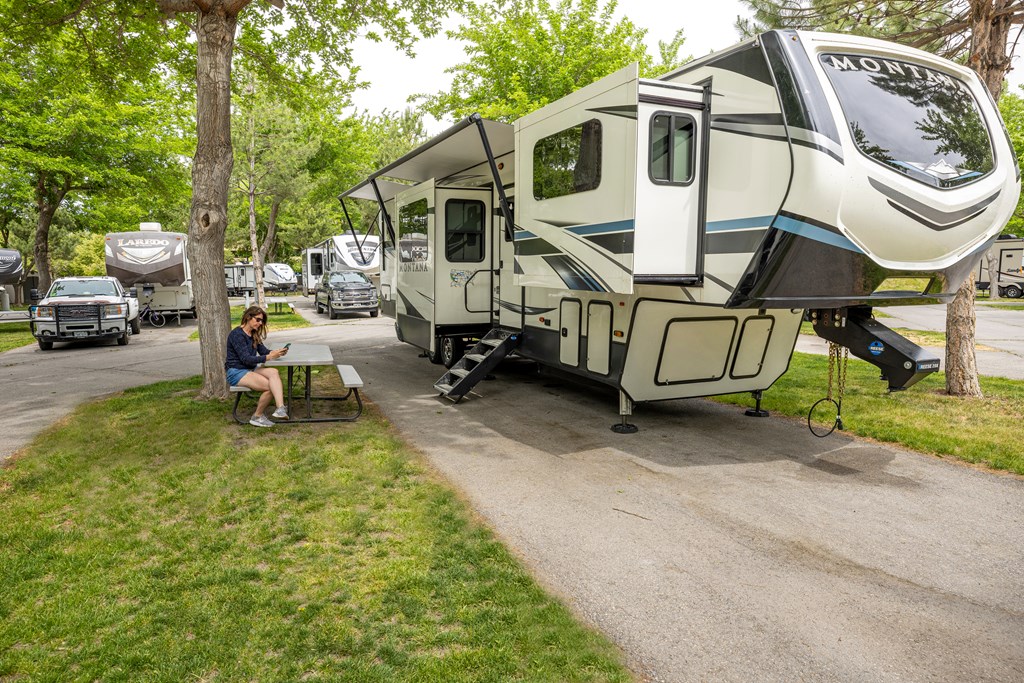 Before You Buy and RV Online
When you're thinking about buying an RV, it's well worth it to consider a gently "experienced" unit. Recreational vehicles are seldom "on the road" constantly like the family car, so low mileage, clean, used RVs are plentiful if you know where to look.
There's no doubt RVTrader.com is one of the best places to buy an RV Online. Custer said RVTrader.com has a "browse" feature if you haven't decided yet on a specific RV to purchase. You can look at RVs by type, then narrow your search to find the perfect fit for you. You can even sort your finds by price, date the ad was placed or by model year.
"We even have a premium service called "My Trader" that saves your searches and also saves RV ads you may be interested in," Custer said. There's no fee for the extra service, and it takes just minutes to sign up.
Finding the right RV is all about doing your homework. You'll likely quickly zero in on features you want and maybe even the brands you prefer. Also, remember that RV interiors come in an amazing number of different floor plans, so be sure to find the one that's right for you.
• Know the number of beds and room sizes you want.
• Select the style of bathroom you prefer (such as split style of walk through).
• Have an idea of the storage space and counter space you require.
• Be sure the kitchen is where you want it.
---
About the Author: Kampgrounds of America
Kampgrounds of America is the largest system of open-to-the-public campgrounds in the world, with over 500 locations across the United States and Canada. Founded in Billings, MT in 1962, KOA's family of campground brands – KOA Journey, KOA Holiday and KOA Resort – today serve more than a million camping families each year. KOA is dedicated to "connecting people to the outdoors and each other" by providing people with a variety of camping experiences and the information they need to make the most of their camping trip. Read more of their camping and travel resources by visiting KOA.com/blog.