You've weighed the pro's and con's of renting out your RV and decided the reward is greater than the risk. Congratulations! But now what? This is where the fine print comes into play, and hopefully, the fun begins. Of course, much like there are pro's and con's of renting out your RV, there are do's and don'ts for successfully renting out your RV. While many people who rent out their RVs have to learn them the hard way – there's no education like experience – you're in luck. KOA spoke with several experts and did the research (well, some of it) to help you get started. From how to price and stock your rig to what to do about insurance and marketing, here are 10 tips for renting out your RV.  
Want to Learn More About Renting Out Your RV? Here's Where to Start
1. Choose a platform(s)
In the old days, you'd rent out your RV by placing an ad in the classifieds or putting a "For Rent" sign up in your yard. But these days? There is no shortage of peer-to-peer platforms like RVShare, Outdoorsy and AirBnB. To determine which platform works best for you, start by comparing the commission fees charged. These can really cut into your profits. Then, compare the perks of each site. Does it offer one-on-one support? Does it have a wide reach? Does it screen potential renters? Is it designed with RVs in mind? And make sure to look at your RV insurance, too. Some policies only work with certain platforms. 
2. Compose a killer listing
"Think of a clever name for your camper," recommends Amanda Perkins, a blogger who wrote an entire post about how to rent out your RV. Her camper, which she's rented out, is named Callie. Why? If potential renters can tell you love your home on wheels so much that you named it, they'll be more inclined to love it, too. And in the description, make sure to highlight all the positives early and often. Try to be short and sweet, but definitely don't leave any deal breakers out. For example, if you say "no pets" in the listing, you won't have to waste your time dealing with inquiries from campers who want to bring their 200-pound mastiffs along. Finally, remember that photos (and video) might be the first thing potential renters look at. They'll want to envision themselves in the space, so include high quality photos with great lighting. 
3. Put your needs first
"It's important to take a bird's eye view of your camping season and block out dates that you want to be creating memories with your own family," says Perkins. Even if you don't plan on using your RV,  block out any dates you don't want to be bothered. Basically, assume that when your RV is rented out you need to be reachable 24/7 in case of an emergency. Perkins also recommends blocking out days for cleaning and maintenance. In other words, don't rent out on back-to-back days unless you know exactly how long you need for turnover, and you're confident you can get it done in time. 
4. Conduct market research
Setting a competitive nightly rate is the secret to getting quality bookings, consistently. Go online and see what similar RVs in your area are renting for, and check out resources like Go RV Rentals' latest rental price index report. According to Tory Jon, founder of CamperFAQS, teardrop and popup campers go for between $30-$150 per night while Class A motorhomes can easily fetch up to $450 per night. If you plan on renting your RV out on your property as a stationary dwelling, consider charging less because it's not mobile. Or, consider charging more to help pay for property taxes. Ultimately, you need to crunch the numbers and find out what works for you, but also keep in mind what price the market can bear. 
5. Screen potential renters
If you're not using a platform that does it for you, you'll be responsible for vetting the people you trust to use your RV. When Adrian Todd, founder of Great Minds Think Hike, rents out his RV he makes sure to require a security deposit, ask for references and look at driving records. You can also run a credit report. Note: doing these background checks may cost money up front, but they can definitely pay off if they help you secure the right renters and weed out the wrong ones. 
6. Get the right insurance
"It might seem like a hassle, but it's important that you get a comprehensive rental insurance plan," says Larry Snider, VP of Operations at Casago Park City Vacation Rentals. In addition to protecting your property, you'll need a plan that protects you and your renters. And if you're renting out more than one RV, you may need a commercial policy. Finally, if you don't already have roadside assistance, it may be a good time to get it! 
7. Stock up on essentials
Unless you advertise your RV as bare bones, make sure to have everything renters will need for a successful trip (at least within the RV itself). Think paper towels, linens, a fire extinguisher, a first-aid kit, cookware, garbage bags, spare batteries for the remote, etc. While it may seem like you can save money by providing less, if it results in poor experiences that lead to negative reviews, it can actually cost you money. Remember that some people you'll be renting to probably have limited experience in RVs, so they won't know what to pack, and they'll be expecting you to do it for them. Of course, in addition to supplies, include a comprehensive manual – digital and/or printed – so renters have access to everything they need including instructions on how to operate appliances and what kind of fuel and oil to put in. 
8. Perform a thorough walkthrough
While it's common for AirBnB hosts to have lockboxes and key codes so guests can do self-check-in, you're probably going to want to do a walkthrough, in person, with your renters. This allows you to show them (even though it should all be in the manual, too) exactly how to use everything in your RV. This is also the time to document the condition the RV is in so both parties can agree upon the condition it should be in when it's returned. Ideally, at that point, you can do another walk through together to assess if there's any damage. Remember, renters probably won't treat your home with as much TLC as you do. 
9. Provide Good Customer Service
In a perfect world, nothing will go wrong with your RV, and you won't hear from your renters until they return, smiles plastered on their faces. But the reality is, unless you go with a platform that takes care of things, you'll be the first person that renters reach out to when something goes wrong, whether it's a leaky faucet or a flat tire. Make sure you're available, ideally 24/7, and you respond to important messages in a timely fashion. 
10. Stay on top of maintenance
When it comes to renting out your personal property, the best offense is a good defense, so make sure you stay on top of RV maintenance. This will prevent issues from arising during rental periods and will save you money in the long run. Don't give your renters any reason to wake you up in the middle of the night! You deserve a great night's sleep, too.
---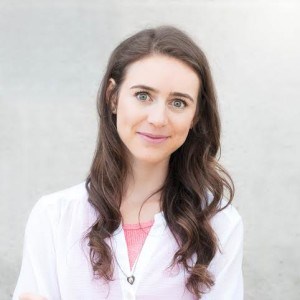 Katie Jackson is a writer and media specialist based in Montana's Big Sky Country. Living and working everywhere from New York to Nicaragua, Katie is no stranger to adventure. When she's not traveling the world (or writing about it!) she's busy chasing after a Leonberger named Zeus. Follow Katie's travels on Instagram @katietalkstravel.