I still remember where I was the day I purchased my van. Pacing around the street outside of my parents place, adorning the overalls I knew I'd one day ride in, I was full of adrenaline. Or, perhaps, it was fear. Upon reflection, it was really a bit of both mixed with the general buzz of the unknown. It was the biggest financial choice I'd yet to make at the grand age of 31 and despite the very real and very profound fact that I had absolutely zero idea was I was really getting myself into (at that time, I didn't even know how to change a tire), I remember settling the deal with the guy I bought it from, ending the call, and standing in the gravel road of my parents street with a big, slightly crazed-looking smile on my face, and whispering "I'm doing it. I have no idea what 'it' is, but I am doing it."
I'd been a van life obsesionado for years leading up to this. I first caught onto the lifestyle from a friend in Boulder, Colorado, who was parking his 1980s Volkswagen by the river and would invite me over from time to time to enjoy a tea or a sunset soak.
From the time I laid eyes on his worn down, incredibly messy van, I knew I wanted to do it, too. I loved the peace he seemed to have, all of his things within arms reach, his ability to wander to mountain towns and other cities whenever he please. I wanted this lifestyle too albeit not in the same way (I hate mess and I knew my lack of mechanic skills would not be conducive with an older car) but I knew I would someday do this.
Fast forward five years, and I'd finally saved up the amount I needed. For months, I eyed vans on Craigslist and RV Trader, Facebook groups and Instagram. Did I want a bed that folded into a couch? A full kitchen? A bathroom? The inspiration on social media is overwhelming at times, and cool vans are everywhere. There was so much to think about that, in retrospect, I had no idea what would be conducive and what wouldn't be to actually live that lifestyle. 
Once I finally settled on my 2018 Dodge Ram Promaster, with its cute cabin-y wooden slates and a cutting board that could swing up and down, I packed up my house in Colorado, moved whatever momentos I couldn't part with into storage, bought my kitty a van-sized cat fort, a pack of travel litter, and the rest has been history. 
Three years into this world, and suffice it to say, I've learned quite a bit. Lessons are typically garnered at our highest highs and lowest lows, and I can tell you right now that that has certainly been the case with van life. I've loved everything it's taught me, every moment of hardship and exhilarating feeling of independence. Here are five tips if you're planning on living the life too.
Want to Learn More About Full-Time Van Living? Here's 5 Expert VanLife Tips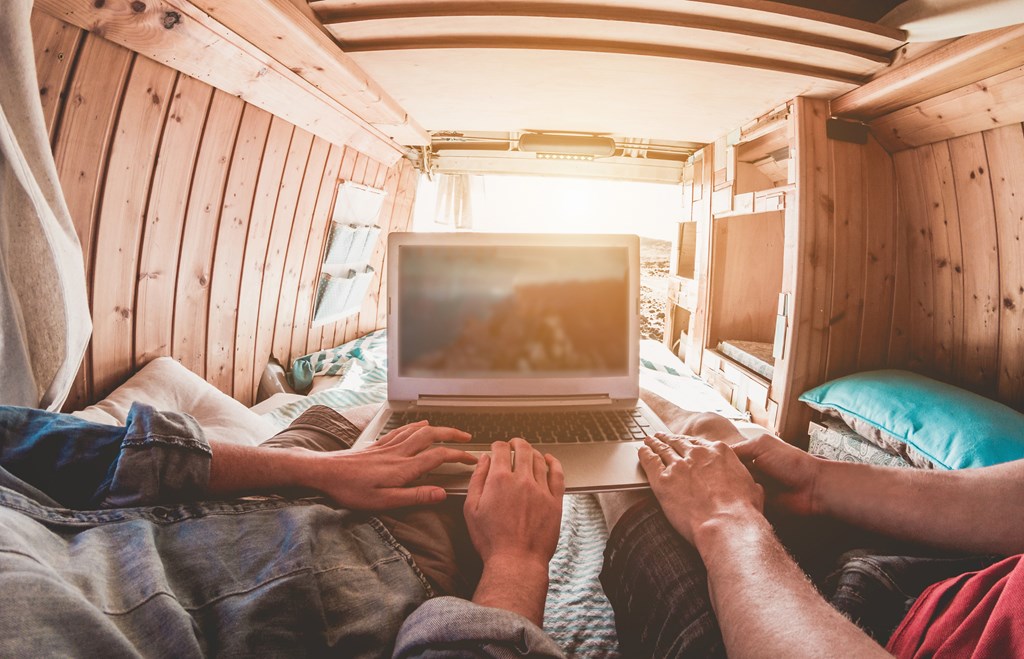 1. Plan Routes and Budget
This might seem like a given but it gets easy to wander in a van. My advice is to create a rough itinerary and budget for whatever coast or mountain you're headed to. One thing that took a lot of adjustment was food as well. I'll be honest, I'm a lazy cook so when I started eating out too much and seeing the costs rise on my credit card, I had to reconsider. Take a deep dive into van life easy recipes you can cook up, store, and easily grab on the go. Also, snacks. Snacks are a big deal. Fill up on those nuts while you also consider the cost of gas, maintenance, and campsite fees as well. Having a plan will help you manage your finances and help you feel less stressed.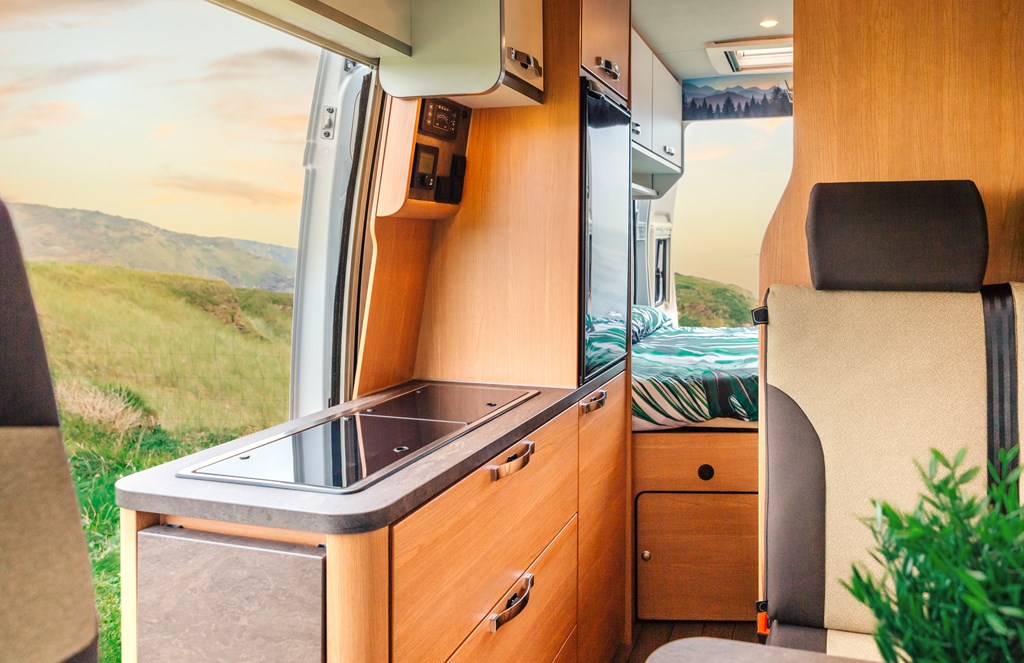 2. Keep It Minimalistic and Organized
Huge lessons to be learned here. I tend to be a bit of a nostalgic memory-keeper and I love to keep little mementos of places gone and people visited. However, I quickly learned that keeping every trail map and collecting little "adorable" mementos from places started packing my van full of unnecessary stuff. No matter how much storage you create in a van, space is just limited. The weather changes from state-to-state, even city-to-city so you have to keep clothes handy for both climates which also adds up (hello, puffy jackets). Embrace minimalism and start to shed what you really can't live without. Use storage solutions like bins, hooks, and hanging organizers to keep your van tidy. Also, if you're like me and hate dirt everywhere, sweep it daily and it'll cause you far less work overall. One weekend in the Utah desert taught me to always have a dustpan and handheld broom available.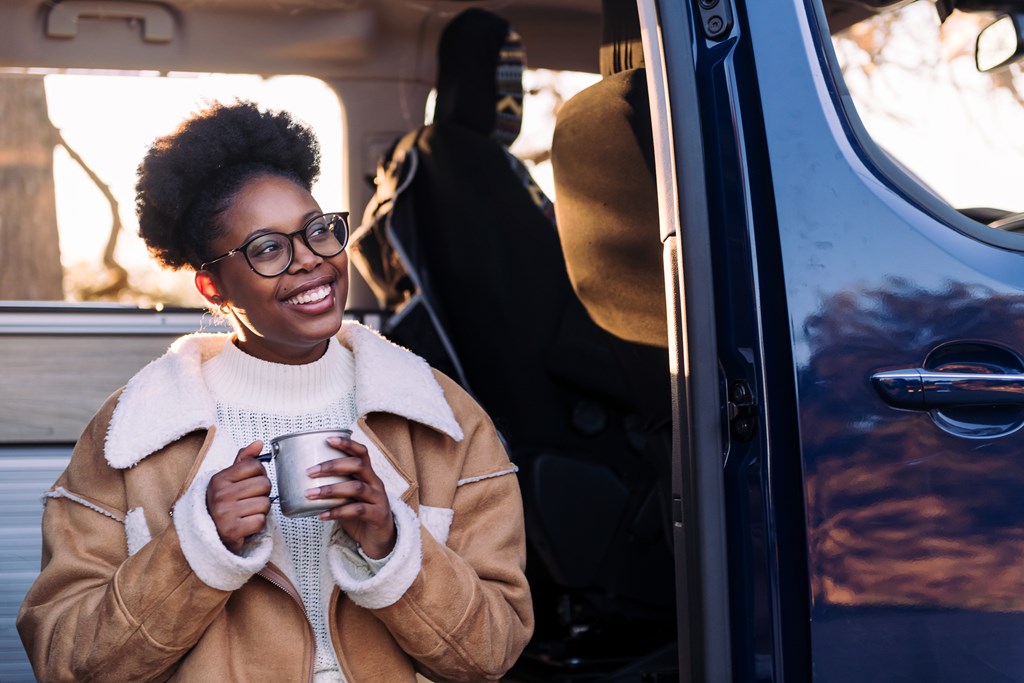 3. Embrace Off-Grid Living
Many van lifers prefer the freedom of off-grid living. I struggled with this in the beginning. Call it nerves, but I was avoidant of being completely alone. It's an eerie feeling the first few times and it takes getting used to. You're just so … alone. And it's glorious and it's lonely at times. The tip there is to expect the lonely. Prepare for it. Read that book or work on that hobby. Also, invest in solar panels, a portable stove, and a water filtration system to reduce your reliance on campgrounds and hookups. This allows you to camp in more remote and beautiful locations for longer periods of time.
While being self-sufficient is one of the many perks of van living, also plan in stays at locations with more services and amenities. A stop at one of KOA's more than 500 locations across the U.S. and Canada can be the perfect way to reset. With on-site laundry, convenient bathhouses and even planned activities, a campground stay can be a great way to kick back in comfort and connect with others.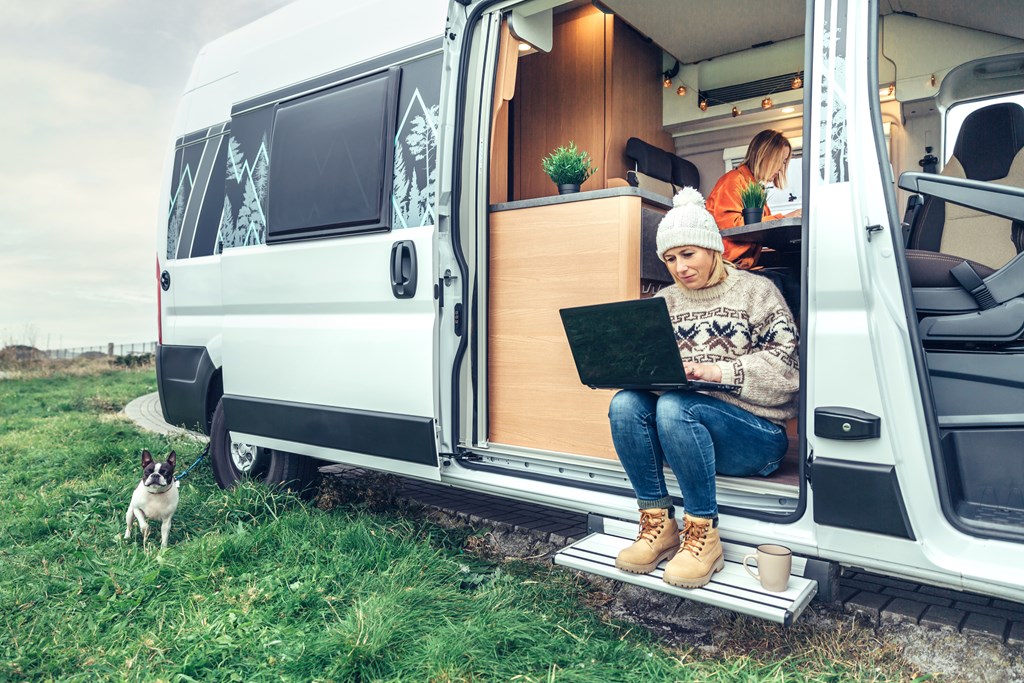 4. Stay Safe and Informed
Also seems like a given, I know. But, prioritizing safety on the road doesn't just come down to regularly maintaining your van and having it inspected at the right times. It's also about weather, and figuring out where you're going to stay that night. Stay informed about road conditions, weather forecasts, and local regulations because if you're up in the mountains, driving can get real sketchy really quickly (I also learned this the hard way.) There was one weekend I drove through Colorado from Denver to Moffat. In Denver, the weather was cool but crisp and sunny. Three hours later it turned into howling windstorms, rain, and ice and I had to pull over with one very scared little kitty and wait it out. Also, it's a good idea to carry safety equipment like a first aid kit, fire extinguisher, and emergency tools. That first aid kit came in super handy one time when I was off grid and sliced my toe on a rock at night.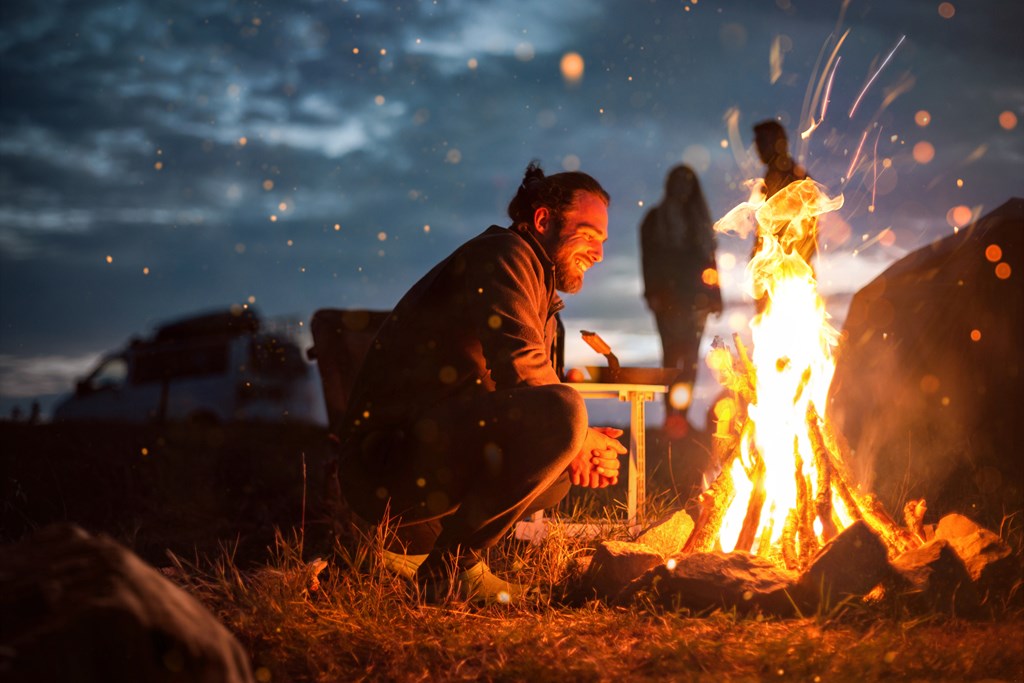 5. Connect with the Van Life Community
The van life community is super welcoming, of all ages, and everyone's got a story to tell about their days on the road. During my first three weeks on the road, I ended up in Bend, Oregon, where I met a whole crew of van life folks who were also hanging out in a parking lot one day. We started chatting about vans, and I ended up staying five extra days, and got to explore the best parts of the city with these people and it's still a cherished memory I think about often. Attend van life meetups, join online forums or social media groups, and connect with other travelers while at campsites. They can offer other advice, and provide company when it – at times – starts to feel lonely. 
Bonus Tip: Be Flexible and Open-Minded
You just simply have to be. There's no other way around it. Van life often involves unexpected challenges and surprises. Take, for instance, one week where I was in Florida visiting my grandmother. The AC, in the middle of July, went kaput. Now, I'm from Texas and can handle the heat but in a van at 95 degrees Fahrenheit and a little cat that I could feel death-glaring me from the back, it was just not a possibility. We ended up staying with grandma for a week while we had to wait on some unit to come in. Ultimately, it was a wonderful week with my grandmother and I don't regret it (just the cost). Embrace flexibility and adaptability in your travel plans. Sometimes the best experiences come from spontaneity and going with the flow.
At the end of the day, van life is an intensely unique and personal experience, so tailor these tips to your preferences and needs. Whether you're chasing adventure or seeking a simpler life, van life offers a chance to explore the world on your terms. And it's a freedom you'll never forget no matter the years that pass. 
---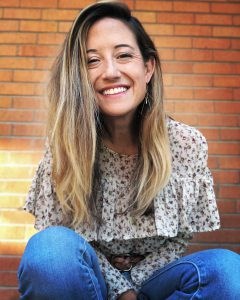 Lindsey Hall is an award-winning mental health speaker and writer, focusing on what she refers to as "the nitty gritty topics not discussed." She is the author behind "I Haven't Shaved in Six Weeks," a blog written to humanize the stigmas of eating disorders and treatment.
Through her published writing and work in public relations, she has had the privilege of speaking around the world on nuanced topics such as Body Dysmorphic Disorder, Exercise Addiction, Orthorexia and other eating disorder behaviors, and has been featured in publications including TODAY Show, CBS, Washington Post, Cosmopolitan, Women's Health, SheKnows, SHAPE Magazine, Refinery29, and more.
An outdoor enthusiast (and Colorado girl) at heart, Lindsey loves to hike wherever possible and is currently focused on taking her white Dodge Ram ProMaster van around the world with her lovely cat, Smudges. Together, they have traveled in over 40 states and even across borders into Canada to conquer the trails!
Follow Lindsey Hall on Instagram.