Just when you think you have your kids all figured out, they turn into teenagers. At best, you have an awkward teenager, at worst, you have one who argues like it's an Olympic sport. Hopefully, you have one who still enjoys hanging out with you because camping with teens can be a lot of fun if it's done right. Much like there are tips for camping with kids, there are things you can do to make camping with teens less stressful, for you and just as importantly, for them. 
For example, you'll need to pack more food, especially if you have teenage boys. And if you have teenage girls, you may need to give up some precious closet space. In many ways camping with teens can be harder than camping with kids, but it can also be more fun – especially if you enjoy more strenuous outdoor activities. You can hike twice as far with a 16-year-old as you can with a six-year-old, and kayaking? You no longer need to paddle for two. (Of course, that assumes they have the same level of enthusiasm you do!) For the best chance at successful camping with teens, check out the tips below and incorporate any that feel applicable to your family. Good luck!
Going Camping with Teens? Keep These Tips in Mind
1. Enlighten them and establish expectations early on
Unless your teenager loves surprises (good and bad), it's best not to keep them in the dark about your trip. Similarly, let them know the ground rules you'll have at the campground before you even leave home. This gives them time to digest them and ask any questions before you're put on the spot, on the spot.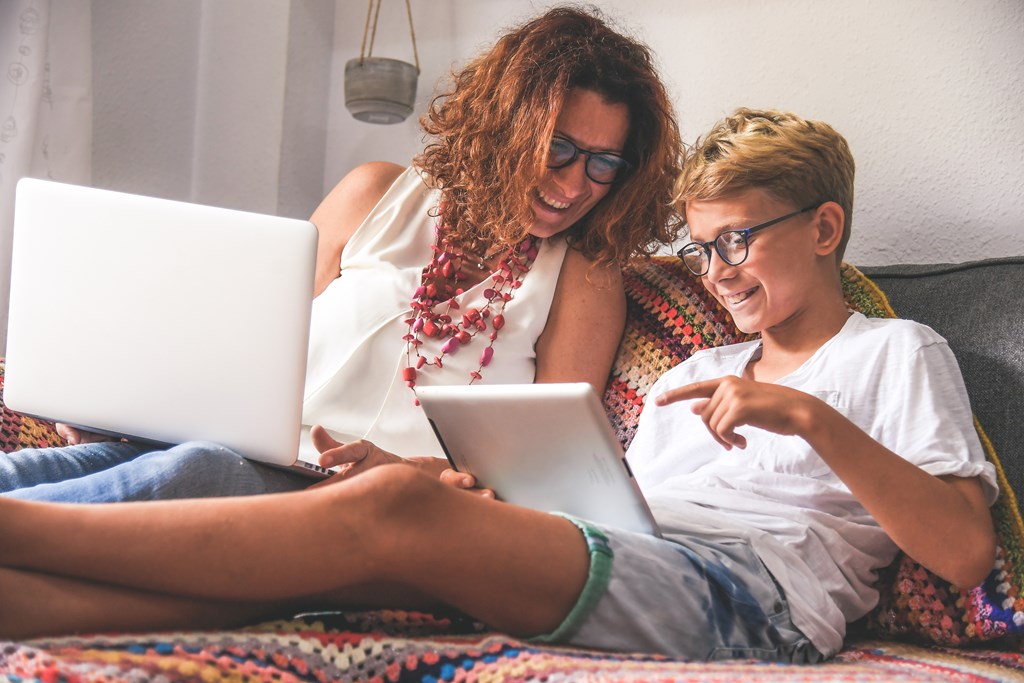 2. Involve them in the planning
Like kids, teens will be more apt to enjoy the experience if they feel like they had a part in planning it. Note: this may involve some compromises. For example, say your teenager isn't thrilled about the idea of spending the weekend camping, something you want to do. In that case, let them pick the destination (within reason, of course).
3. Let them use camping apps
Teenagers love technology, and even if you don't have WiFi where you're going (more on that later), encourage them to use camping apps in the planning process. It's a win for them, they get to be on their phone, and a win for you, you get much-needed information. Here is a great list of camping apps to download now. 
4. Bring them shopping for gear
To get teenagers excited about camping, let them play a role in shopping for gear. Have them take inventory with you and help make a list of what you need. And then, establish a budget and let them help you shop for new gear. Most teenagers love spending their parents' money, or at the very least, having a say in the stuff they'll be using. If your teen insists on a $150 sleeping bag, but your budget is only $100, make them pay the difference. The more invested they are in the gear, the more invested they'll feel in the overall experience.
5. Start small
If your teen isn't super stoked about camping, start small. Instead of heading out for a week-long trip two states away, plan a two-night stay within 200 miles from home so they can get a feel for it. As they get more comfortable with camping you can tack on more days.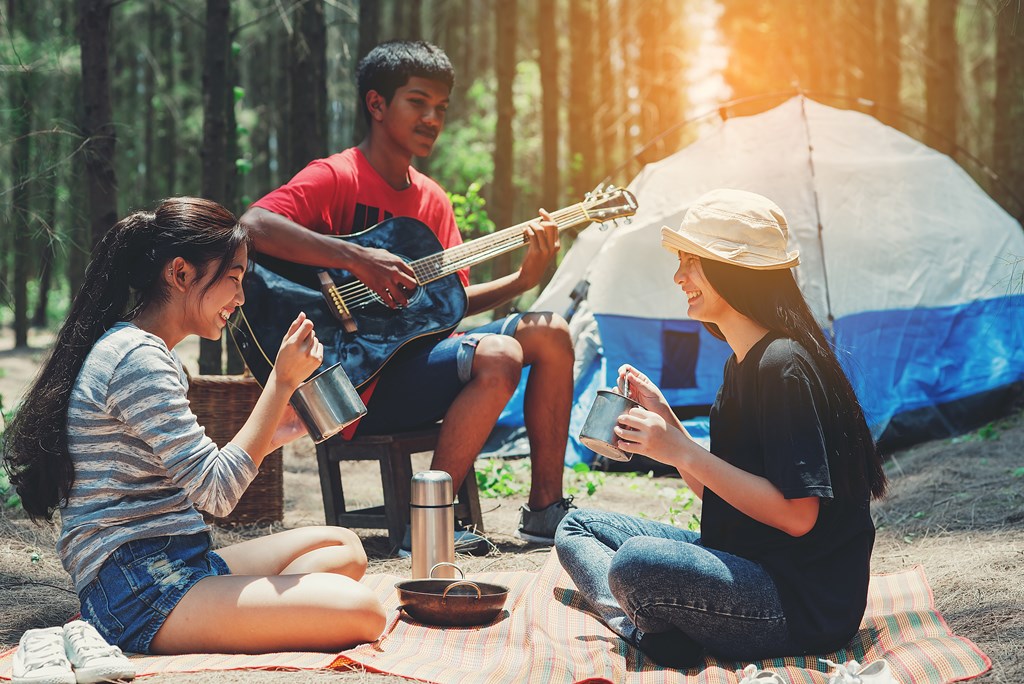 6. Let them bring their (well-behaved) friends
Even if they want little to do with you during this stage in their lives, teens are social creatures, and they need time with their friends. If you have the space, encourage your teen to invite a friend along. Note: this may require more supervision from you, but it could be worth it if it means your teen is in a good mood, getting face time with their friend vs. spending the whole time texting them. 
7. Consider letting them they have their own space
If your teen is well-behaved and you trust them, consider booking two campsites, next to each other so they'll feel some level of autonomy. Teens, especially if they have friends along, may prefer to sleep in their own tent instead of staying  in the RV with you and younger siblings. Again, this requires a certain level of trust, so only do this if you're there with your teen. If you don't feel comfortable letting them sleep separately, try to carve out some space in the RV just for them. Maybe it's the entire bunk area, or maybe it's just a few shelves dedicated to their stuff. 
8. Consider limiting phone use
If you will have WiFi where you're going, consider limiting it. "I've been in many situations where my high school students weren't happy that I was taking their phones away during a trip," says Dan Meyer, the founder of BACK&PACK which leads tech-free trips. "But over time, you start to see the positive effect this action can
have. In fact, on all the trips I've guided in the last 15 years, the most common feedback I've received post-trip is how amazing it was to not have to worry about social media."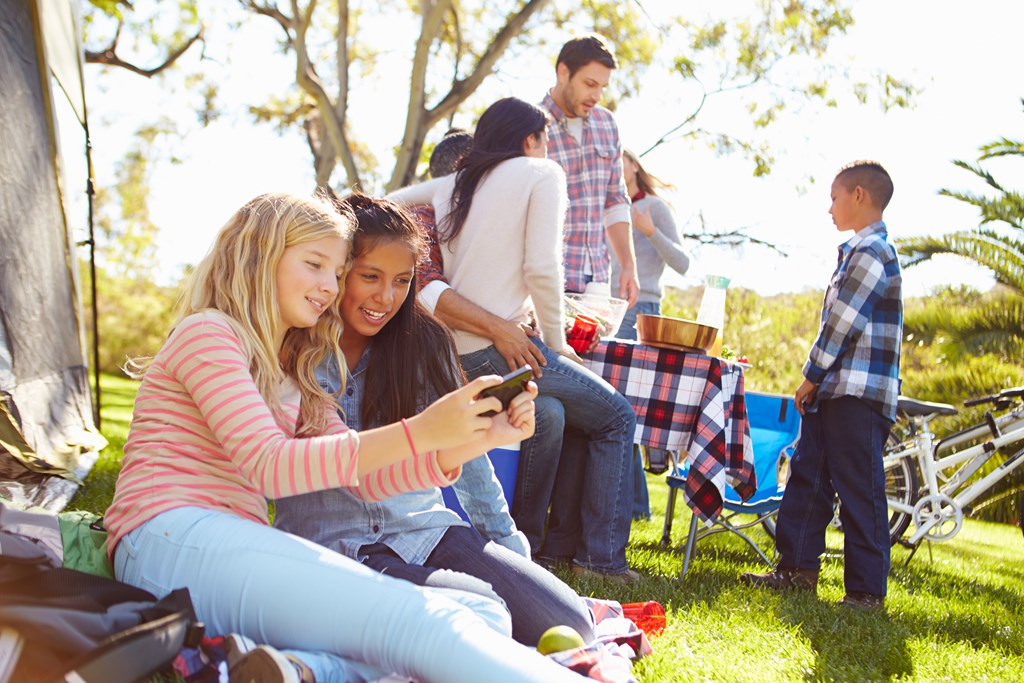 9. Make sure you have WiFi
If you know your teen thinks they won't survive a few nights in the wilderness without WiFi, and you don't mind them being online, make sure they'll have it. Here are the best ways to stay connected while camping. If WiFi is a point of contention, you don't want it, but they do, maybe make them pay for their own hotspot. This might change their mind about whether or not they think they "need" it.
10. Give them some responsibility
If your teen loves playing with fire (in a safe way with supervision, of course), consider letting them be in charge of the campfire. Challenge them to try building it without matches or store-bought firewood. If your teen is a budding chef, assign them a meal or two (and let them help shop for their ingredients). If your teen recently got their driver's license and they need practice parking, and you have the patience, let them be responsible for backing into your campsite. Try to assign responsibilities that align with their interests and skills, and don't forget to praise them for a job well done. 
---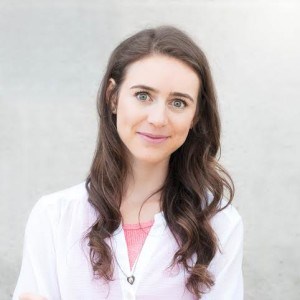 Katie Jackson is a writer and media specialist based in Montana's Big Sky Country. Living and working everywhere from New York to Nicaragua, Katie is no stranger to adventure. When she's not traveling the world (or writing about it!) she's busy chasing after a Leonberger named Zeus. Follow Katie's travels on Instagram @katietalkstravel.