Planning a Family Camping Trip With Kids? Here's What You Need to Know
Camping is a wonderful family activity. It's a great way to get away from the hustle and bustle of modern life and to reconnect with loved ones. However, it's that same hustle and bustle that can make camping with the kids a challenge. With almost constant activity and entertainment from the world of electronic devices we live in, getting the kids to enjoy some relaxing time in the woods ain't always easy.
Use the following tips to make your family trip one that the kids will be begging to do again as soon as possible.
Plan (A Lot)
When you're at the mercy of the elements anything can happen. Plan everything from the location to the number of water bottles you need.
It is also a good idea to keep your children involved in the entire planning process. Ask them for ideas on where to go and what to do on your camping trip. While not all of their ideas may be feasible, it's important to have the kiddos feel involved. Involving your kids can also help excite them about your trip and increase their interest in the activities.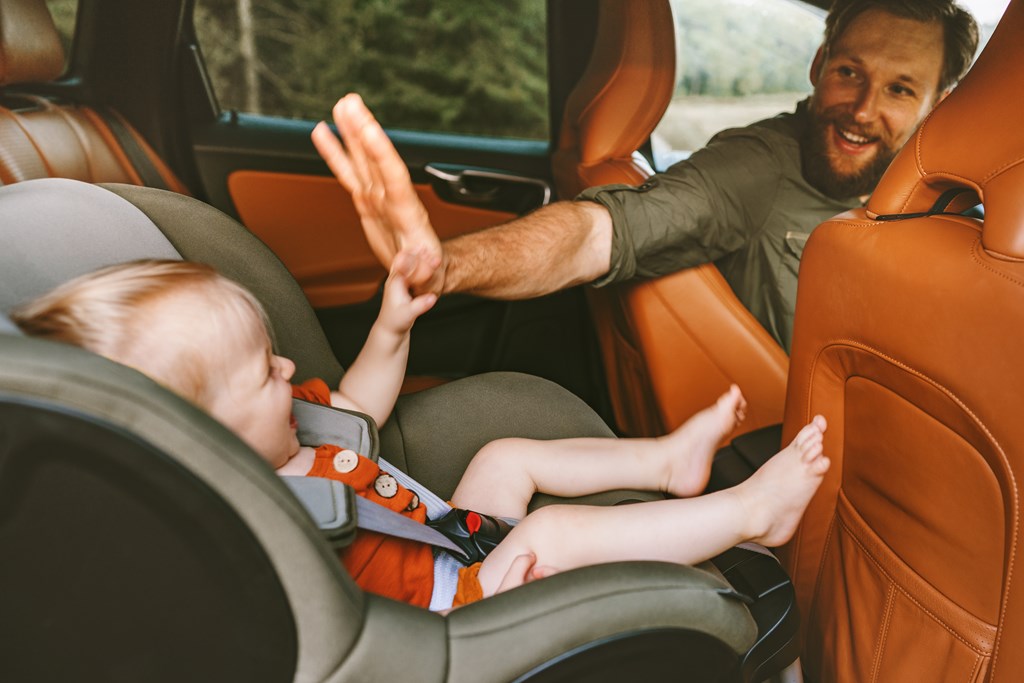 Consider the Distance the Campground Is From Your Home
Planning a camping trip is a little different than planning another family vacation.  It's unlikely that you will be able to fly to your location because of the equipment you need to pack.  Taking a long road trip will work for some families, while others may not be ready to brave one.  How old your children are, and how they handle the car, will play a role in determining how far you're willing to drive
Decide If You Will Be in a Tent, Cabin or an RV
After deciding where you plan on camping, the next step is to determine whether you will be sleeping in a tent, cabin or RV. The age of your children will also impact which lodging option you choose. If you have young children, you may wish to explore staying in a cabin as it will enable you to camp with some comforts of home. If you have older children, they may enjoy the immersive experience camping in a tent provides.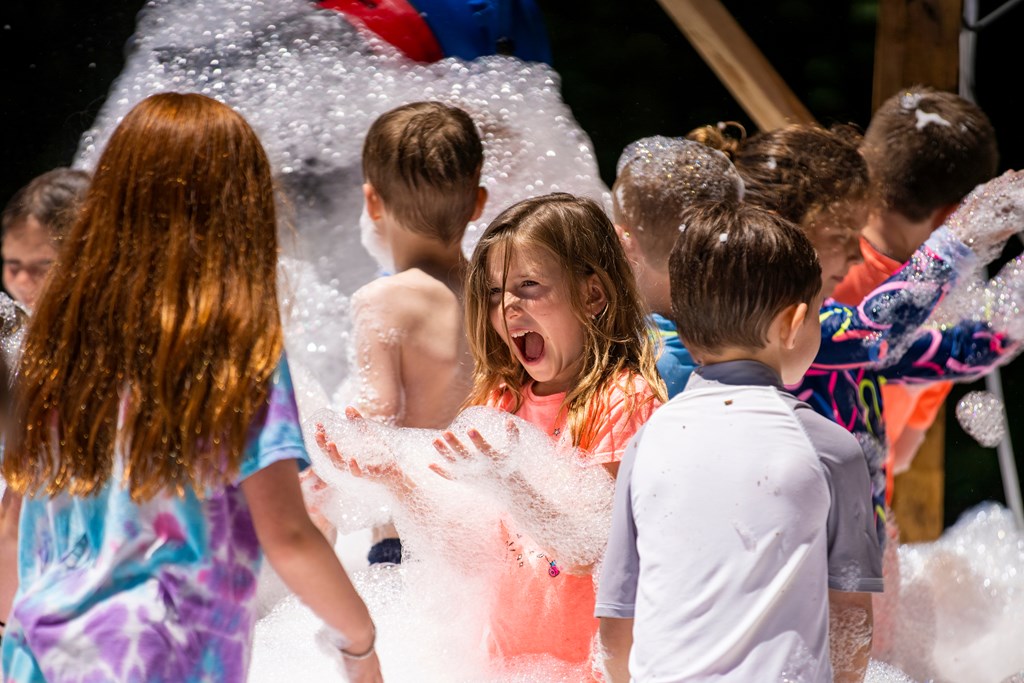 Check Out Campground Activities
When choosing a camping location, you will also want to consider the campground's activities. Knowing that your children will have access to planned activities such as crafts, tie-dying or games will allow you to plan some relaxation time for the adults without worrying that your children will need entertainment.
Pay Attention to Campground Amenities
While choosing your campsite, it is essential to pay attention to where your site is in relation to the bathroom, playground and other amenities. If you have small children, you may want to find a location close to the bathrooms so you can quickly take them in the middle of the night or morning.
For older children, you may want to be closer to the playground so they can play while you set up the tent or cook dinner. You may also want to choose a site away from the entrance, as traffic may be heavier.
Read Campsite Reviews
With a variety of locations and types of campgrounds, reading reviews is a great way to find a camping location that meets your family's needs. While all KOAs welcome kids, some are more geared toward families – with the above mentioned activities and amenities – than others.  You will be a lot happier if you do a little digging before you settle on a campground.
Pay Attention to What Activities are Available Beyond the Campground
Depending on how long you're planning on camping, you may not need to leave the campground. However, if you're planning a week-long vacation, you are most likely going to venture out.  What does your family enjoy most?  Look for a location that will meet those needs.
Bring a Fully Stocked First Aid Kit
A fully stocked first aid kit is one of the first things you should pack for your camping trip. Many things can go wrong on a camping trip, ranging from bug bites to cuts and bruises, making it essential to have first aid available.
Pack for All Weather
Regardless of how often you check the weather before leaving for your camping trip, it is likely to change. Overheating or being too cold can cause concern, especially for children. Be sure to pack layering options to allow your children to remove or add clothing during activities.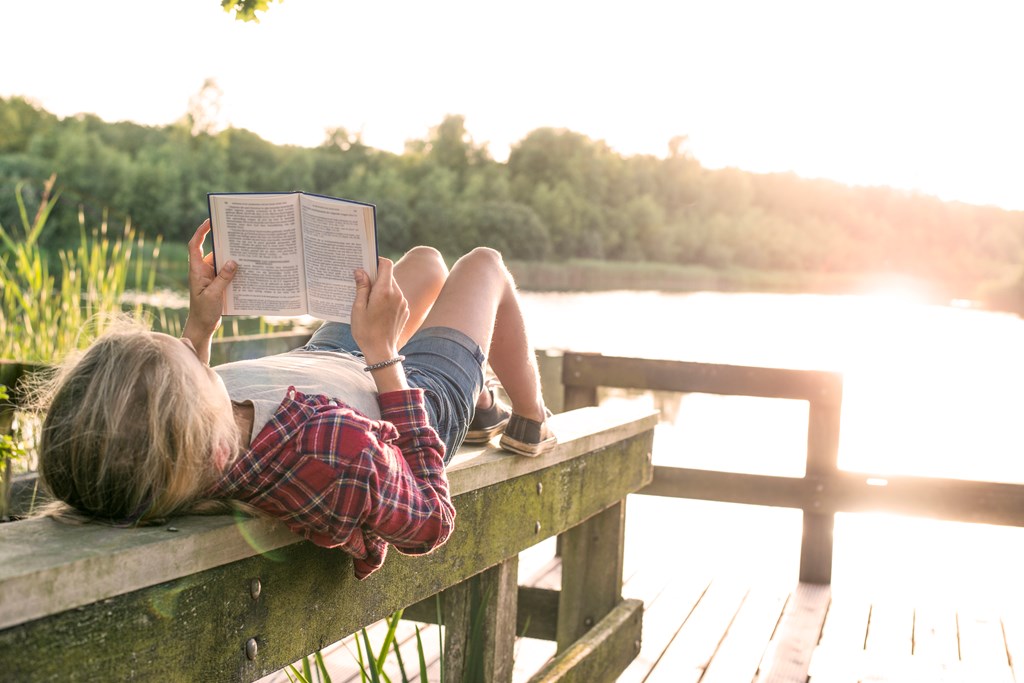 Pack Entertainment
Depending on the age of your children, they may need something to occupy them in between activities or while you take a few hours to rest and relax. Pack balls, books, card games, magnifying glasses and binoculars. Anything that will entertain in the quieter moments.
Anticipate Potential Issues
You are an expert on your child and how they may react to certain situations. To ensure your camping trip goes smoothly, try to troubleshoot challenges ahead of time.
Is your child still learning how to use the bathroom or getting up at night to go to the bathroom? Bring a travel toilet to place outside your tent for your child to use. Does your child often wake up early? Bring a toy or game they can play with in the morning. You can also anticipate potential issues for teens, such as bringing earplugs for light sleepers so they can rest peacefully throughout the night.
Bring Proper Lighting
Lamps, lighter-powered torches, glow sticks, headlamps, wind-up torches and basic flashlights are all great ideas for lighting your campsite. It's really important that the kids don't feel terrified of the darkness but also that you have ways of seeing one another in the middle of the night.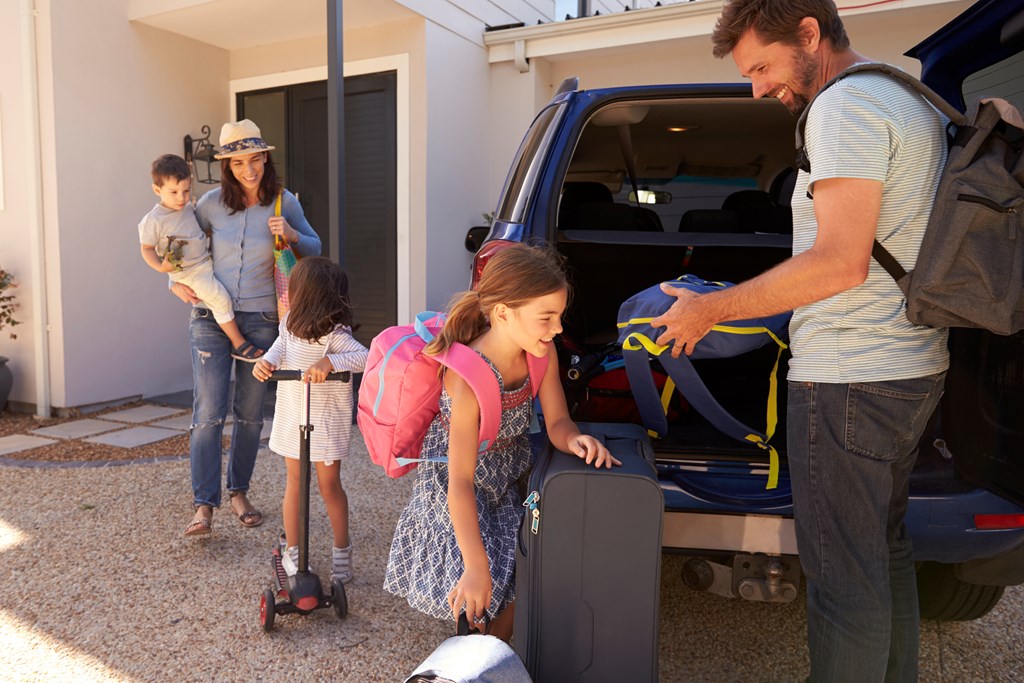 Make Sure You Do Not Overpack
While it is vital to pack essentials such as food, water and medication, you also do not want to bring the entire contents of your house with you on your trip. Making lists of what you absolutely need and asking others about their camping experiences can help prevent overpacking.
Organize Your Gear
Organize your camping gear in totes so you can easily access everything you need when you get to camp. Clear bins or cardboard boxes can help keep your tent, sleeping bags or other equipment in separate compartments.
Bring Plenty of Easy Foods
After a day of activities, the last thing you will want to do is plan a meal. Prepare and cook crockpot meals before leaving for your trip or bring items such as hotdogs and burgers that you can throw on the grill. Planning your meals in advance allows you to complete any prep work before even leaving for vacation and makes your trip more relaxing.
Bringing easy-to-prepare food is especially helpful if you plan on staying in a tent or basic cabin where you do not have a sink or fridge available.
No Smart Devices (Except for Emergencies)
Leave a couple of smartphones and a charging cell in the car, but otherwise, embrace the outdoors fully- and get the kids to do the same. After a few hours, your children may not even miss their phones and other devices as they spend time enjoying the campground or the many activities available.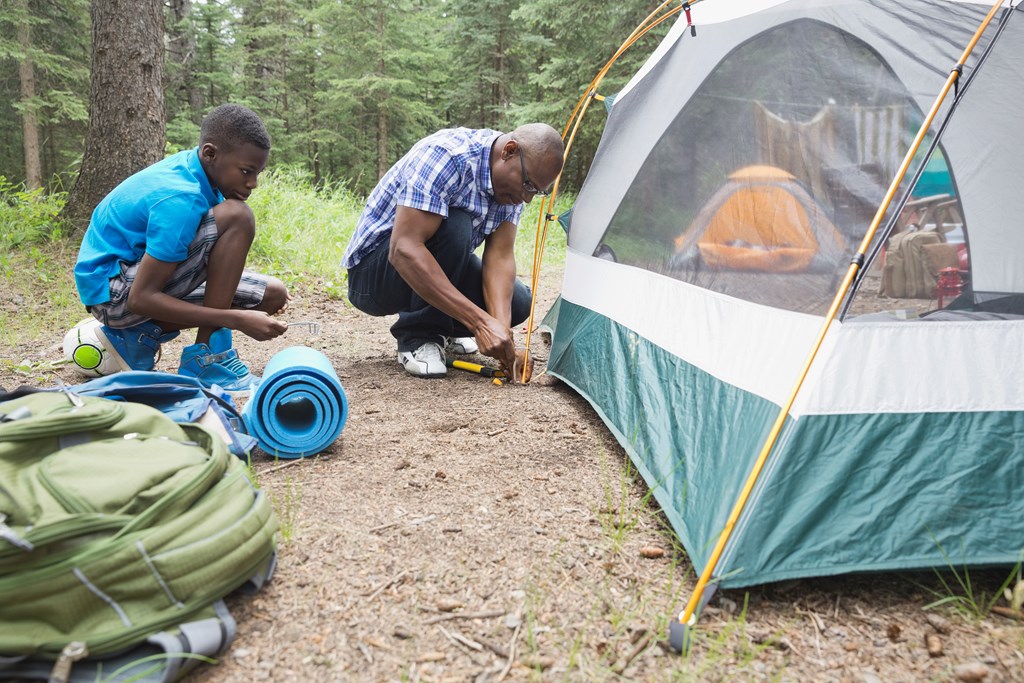 Set up Camp During the Day
Make sure you arrive at your campsite with plenty of daylight left in the day. Scrabbling around with the flashlight and the tent pegs after dark is frustrating and can be dangerous. Plus, it won't instill much faith in your kids if it's the first thing they witness you handling. So, arrive early and give yourself tie to unpack.
Have a Practice Run
If this is your first time camping with your children or camping in general, doing a few practice runs before the main event may be a good idea. Plan an outdoor day trip or practice setting up the tent in the backyard. Having your actual camping trip be the first time you and your children try camping can be challenging, and it's always best to come into your camping trip with some experience.
Have Fun!
One of the most important aspects of any camping trip is to have fun. If you show that you are not having fun, your children will not have fun either. Feel free to adapt the plan as needed throughout the trip to make it easier for you and your children. It is essential to remember that your camping trip is about spending time with your children and trying something new.
Book your stay at a Kampgrounds of America location to start planning your next family adventure today!
---
About the Author: Kampgrounds of America
Kampgrounds of America is the largest system of open-to-the-public campgrounds in the world, with over 500 locations across the United States and Canada. Founded in Billings, MT in 1962, KOA's family of campground brands – KOA Journey, KOA Holiday and KOA Resort – today serve more than a million camping families each year. KOA is dedicated to "connecting people to the outdoors and each other" by providing people with a variety of camping experiences and the information they need to make the most of their camping trip. Read more of their camping and travel resources by visiting KOA.com/blog.