For some travelers, everything is better with your four-legged best friend by your side, including embarking on an RV adventure. When I was living and traveling in an RV full-time for two-plus years, I had my mini dachshund, Finn, by my side the whole time, and it enriched each and every experience along the way. As joyous as it is to share those experiences with my dog, though, there are definitely added precautions and boundaries to keep in mind. For the safety of our pups, for the respect of others, and for an enhanced adventure for everyone involved, here are nine tips for RVing with your dog.
Planning Your First RV Trip with Your Dog? Here's What You Need to Know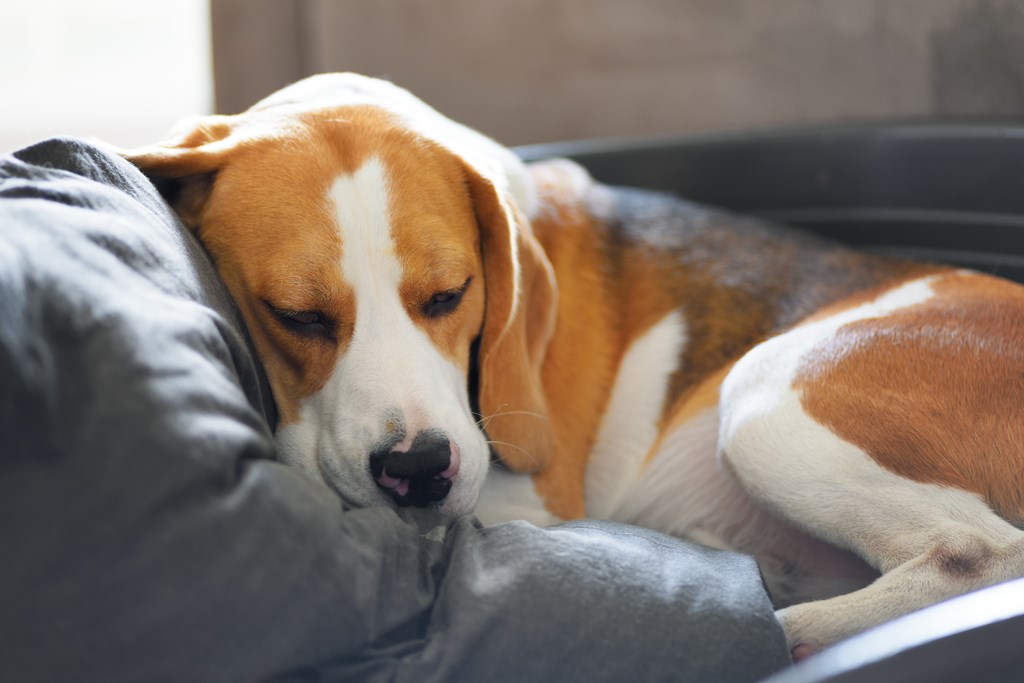 1. Provide Comfortable Spaces for Your Pup
Just like us humans, dogs yearn for the comforts and familiarity of home. Adapting to a new space, especially the kind of space that moves on giant wheels, can be intimidating for some dogs to adjust to and understand, no matter if the trip is a long weekend or a year. In order to ensure their comfort, provide spaces and accessories that'll make them feel right at home. This means bringing along their favorite dog bed and any blankets they might use. Not only will this put them at ease quicker, but it'll (hopefully) sit still when in transit, and ensure they aren't restlessly roving around the RV while in motion.

2. Pack Familiar Dog Toys
Similarly, dog toys go a long way in the "comforts of home" department. Not only will their favorite toys provide a sense of familiarity, but it'll keep them entertained and distracted, especially when they're temporarily alone in the RV or feeling anxious about a new environment. Be sure and spend some active play time with them too, and make them feel reminded that you're paying attention and prioritizing them. When you're parked somewhere, try and engage with them in ways that get them energized and exercise, like fetch.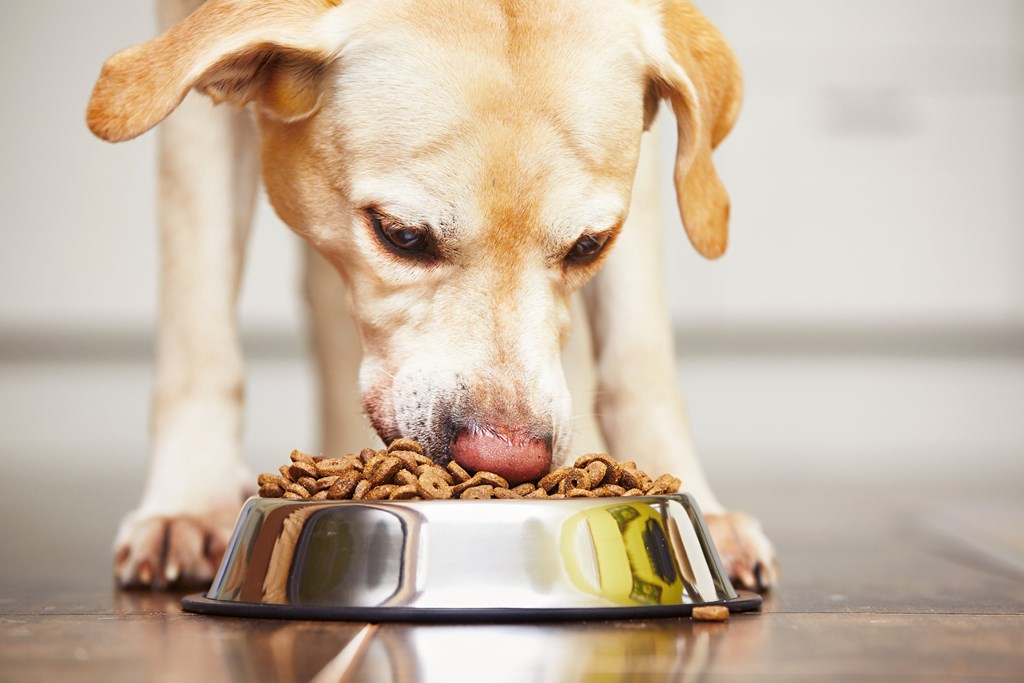 3. Ensure Food and Water are Secure and Accessible
The same rules from home apply when on the road: make sure that you have ample food and water for your pup at all times, and that — especially the water — is easily accessible. When in motion, double check that these items are secured in place somewhere too, because the last thing you want is a bowl full of dog food spilling everywhere when you turn into the gas station. Dog treats are another good idea to bring along, but only in moderation, and especially as a reward for good behavior.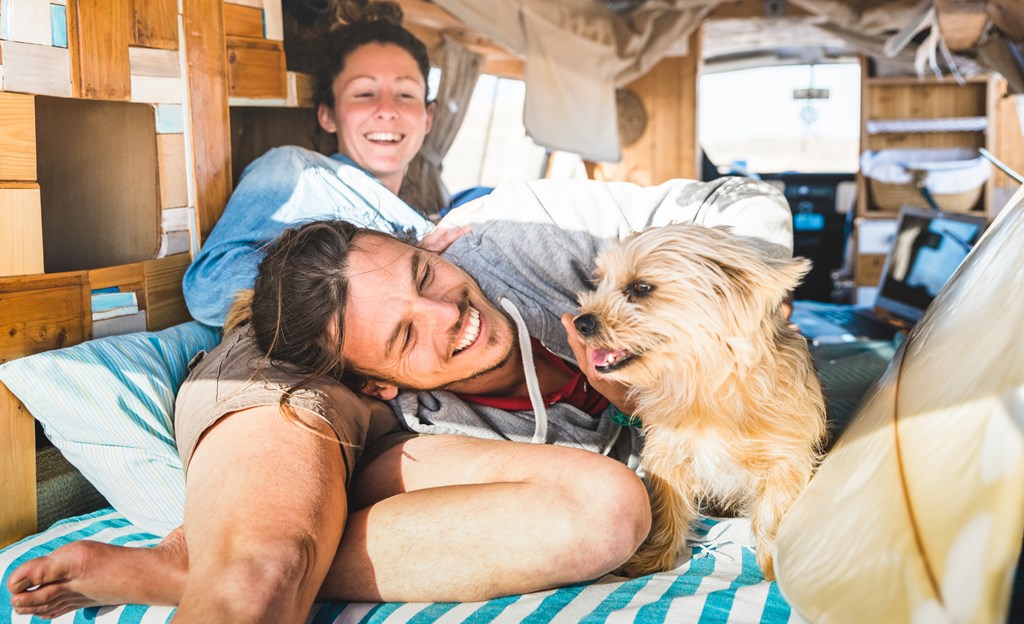 4. Keep the RV Comfortably Cooled and Heated at all Times
Life in an RV can feel a lot more extreme than life in a house. This particularly applies to weather, as intense heat can feel a lot more hot in an RV, and intense cold can do the same on the other end of the spectrum. You're feeling it, so you know your dog is too. For both of your sakes, check through all the heating and cooling systems before you disembark, and keep them working as needed throughout your journey. This is especially pertinent if you're leaving your dog alone in the RV for any amount of time, as you'll want to guarantee they are comfortable and safe when you're not around to feel the temperature yourself.
5. Plan Dog-Friendly Activities and Destinations
Not all stops on your trip are likely to be dog-friendly. Many restaurants prohibit them, and even many national parks have strict restrictions as to where and what you can do with your dog. An RV trip is best enjoyed by the whole family, and if that includes a four-legged family member, then you'll want to make sure that they are being prioritized as well, and not constantly being left behind. While not every activity and destination needs to be dog-friendly, plan at least some that you can do with them. This could include dog-friendly hiking trails, breweries with dog-friendly patios, dog beaches, etc. By feeling more stimulated and involved in the whole trip, this'll also help your dog acclimate to these new environments more quickly.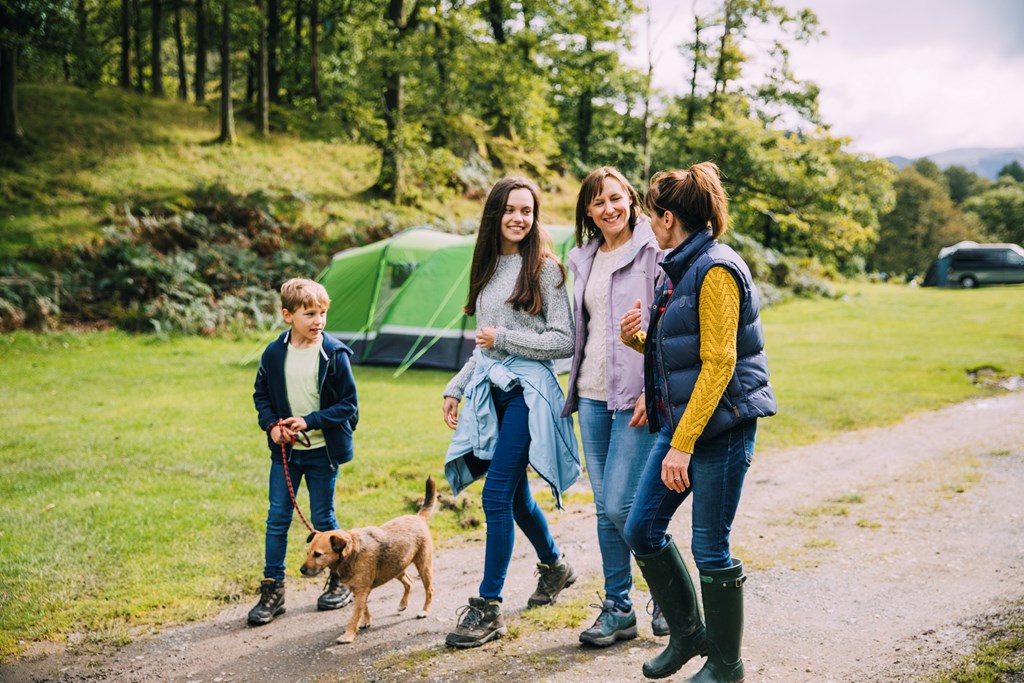 6. Check Campground Dog Policies Ahead of Time
Just as you'll want to plan ahead with activities, it's equally paramount that you do your due diligence with wherever you're looking to camp. Rather than just assuming all campgrounds are dog-friendly, call ahead and check, and also get the rundown on any specific restrictions, requirements, or rules. Some campgrounds, for interest, might restrict certain breeds or a certain amount of pets per site. Some might require vet and vaccination records, too, so it's always a good idea to have those handy. And no matter the rules, always remember to respect other campers around you and not let your dog wander into their site. Not all people — and not all other dogs — are going to be keen to having your dog rove around their space.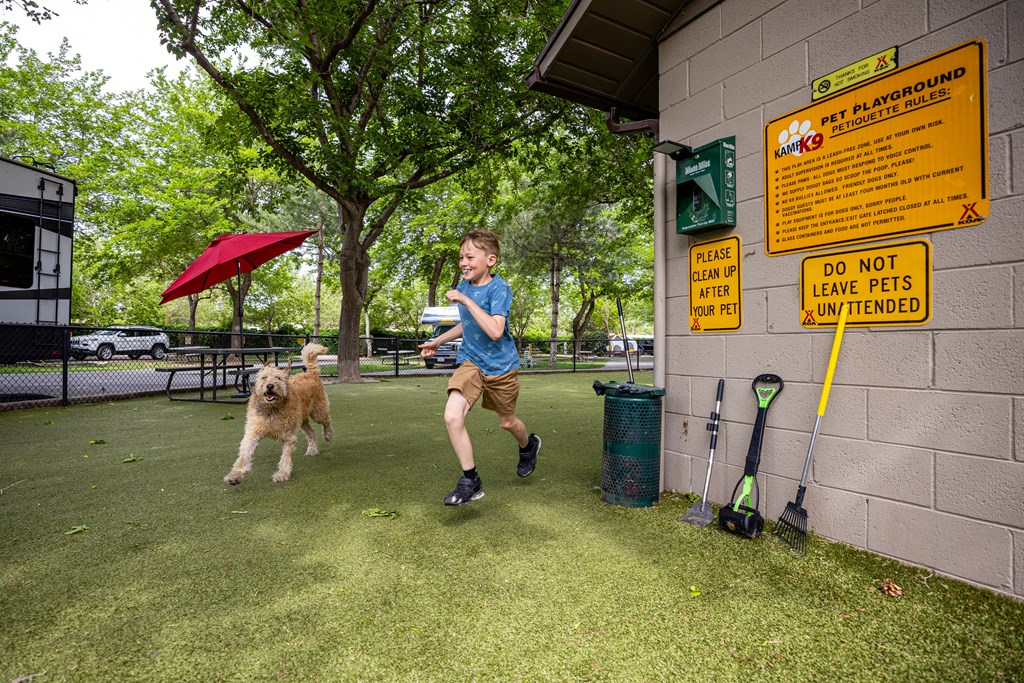 7. Don't Go Off-Leash Unless in Secure Areas
On that note, a key item to bring with you to campgrounds — and any other space in public, frankly — is a leash. Whether in national parks, at a regular park, at a rest area, or in a campground, leash rules apply. For the safety of your dog, and for the safety of other people and dogs, always keep your pup on a regulation-length leash at all times when outside of your RV. If you bring an enclosed fence area to place around a section of your RV, that's one thing, but any public-facing areas necessitate more precaution. Even if your dog is super friendly with other dogs, you can't assume that all other dogs are the same.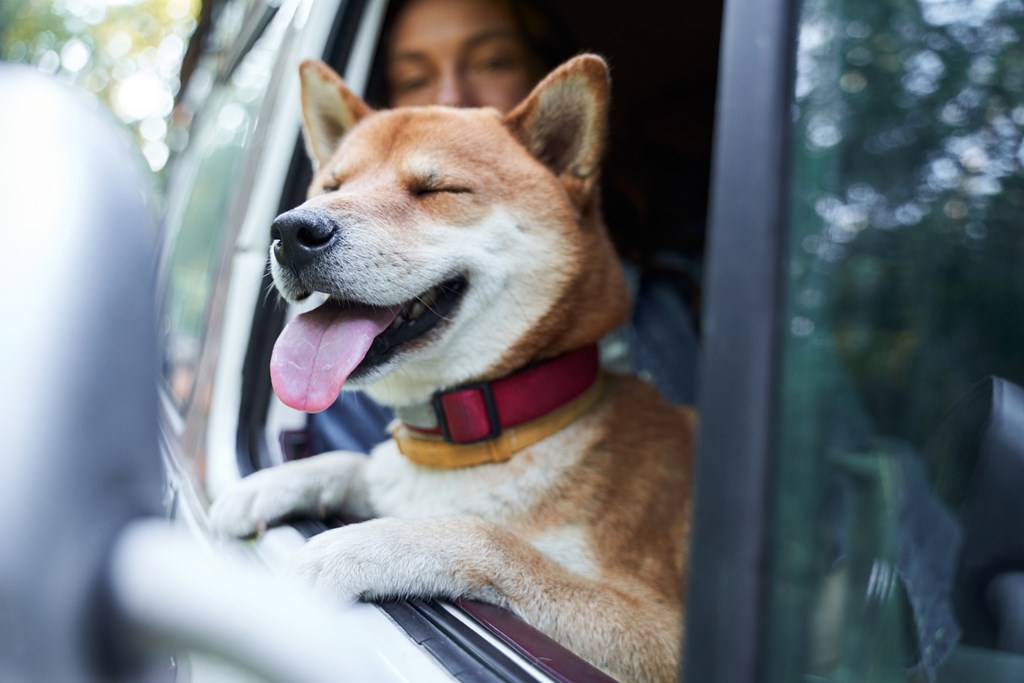 8. Leave it Better Than You Found it
Camping etiquette applies when traveling with your dog in any capacity. When RVing with them, and spending stints in campgrounds and at parks of any sort, this means leaving it better than you found it. i.e. always carrying dog poop bags with you when you're with your dog outside, and always properly disposing of it. The same applies to any other remnants your dog might leave behind, be it the remnants of a toy or dog food that spilled out of the bowl.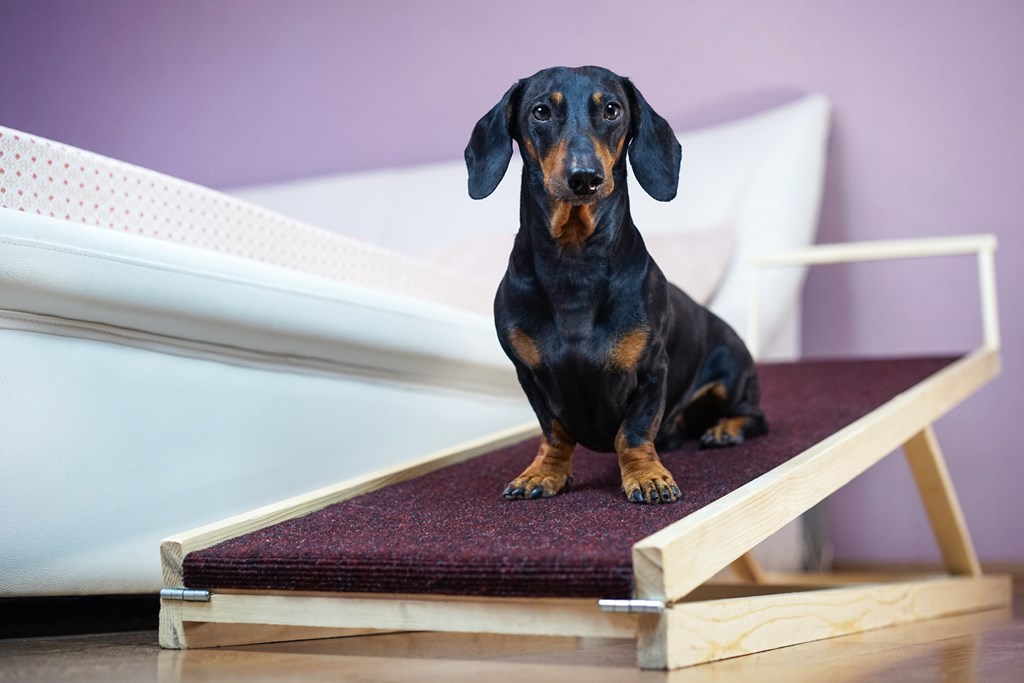 9. Bring a Foldable Dog Ramp
This is a particular recommendation for folks with smaller dog breeds, like my mini dachshund. For their safety, to ensure that they don't hurt themselves by jumping off high surfaces (i.e. couches and beds), a foldable dog ramp is the perfect solution. These come in all manner of sizes and styles, and many are super lightweight and foldable so you can stow it easily when in transit. A lot of this depends on your dog's temperament and training, but if you — like me — have a dog that's prone to jumping off things they shouldn't be jumping off of, then a ramp is a real game-changer.