If you buy a new RV these days, it will probably come with a TV. This means camping and catching up on your favorite shows are no longer mutually exclusive or hard to do. That said, many campgrounds still don't have WiFi strong enough to support streaming content in HD or 4K. Additionally, while cell coverage has come a long way since the "Can you hear me now?" commercials, using data isn't practical either.
Campers should consider switching to a pay-as-you-go satellite service like DISH Outdoors. All of DISH Outdoors' portable antennas provide HD programming, and their equipment takes less than 15 minutes to install. If you're still on the fence about having a TV in your RV, it's OK, too. The concept is relatively new. We all remember a time when Hulu and Netflix weren't household names. Before you commit to having all of your favorite movies and more at your fingertips, check out what these avid campers have to say.
It helps prevent FOMO
"One of the main reasons we have a TV in our RV is because we enjoy picking up local news stations in the areas we stop," says Ravi Parikh, CEO of RoverPass. His family uses it to "immerse" themselves in the area they're spending time in and to learn about events nearby. Even if it's just playing in the background as they cook or set up, they enjoy knowing what's happening around them.
It's not always on
Nick Meuller, on the other hand, watches Netflix, rotating between popular shows like New Girl, 30 Rock and Breaking Bad. Still, he's not glued to his screen. "The rate at which I watch while camping is pretty inconsistent," says the Gatlinburg, Tennessee resident who camps in a class C motorhome. "On trips where I am actively doing a lot of activities, I sometimes won't watch it at all. But on more laid-back trips, I will often watch it every night."
A handy option for those who might not always want or need TV service, DISH Outdoors is pay-as-you-go. This allows you to take TV on the road when you want it and not pay for it when you don't.
The struggle is real
Meuller – who relies on WiFI or his hotspot for streaming – is quick to admit that he encounters technical difficulties more often than he'd like. "There's always a hiccup of some sort," agrees Alicia Adams, an Ohio-based writer who camps in a 208 Class C Entegra Esteem. "The WiFi doesn't reach far enough, isn't fast enough or is being used by all the other campers." Luckily, DISH Outdoors offers the perfect solution to this struggle with the ability to access live TV even when WiFi or cellular data is lacking.
It's a "lifesaver"
What's convenient about DISH Outdoors is you can record up to 100 hours of HD video. I.e. you always have content, even when you're not connected. According to Ted Mosby, being prepared in this manner can make or break a trip. "Sometimes during harsh weather, a TV can be a lifesaver because you're parked for a long time and need something to pass the time," says the architect and writer who blogs about RV life.
Mosby alternates between satellite and streaming. With DISH Outdoors, it's possible to have both. And there's no need to change inputs. To stream your favorite shows, simply add the DISH Outdoors WiFi adapter to connect to popular built-in apps like Netflix, Pandora and The Weather Channel.
One isn't enough
"Many RVs come with a mounting location for this purpose," explains Davidock before elaborating on how he added a TV to the bedroom in his RV. It came with one in the living room, but one wasn't enough. Adams also likes having two TVs when she's camping.
"The outside one is for watching college football games or other sports around a campfire," she says. "The inside one is for when it's raining and outdoor activities are impossible, or if there are just too many bugs to be outside!"
---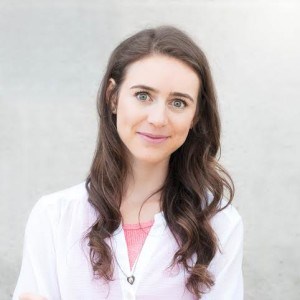 Katie Jackson is a writer and media specialist based in Montana's Big Sky Country. Living and working everywhere from New York to Nicaragua, Katie is no stranger to adventure. When she's not traveling the world (or writing about it!) she's busy chasing after a Leonberger named Zeus. Follow Katie's travels on Instagram @katietalkstravel.

---