We're no zoologists, but when it comes to our favorite things, wildlife sightings are right up there with campground bingo and functioning rain flies. If you're on the same level, you'll want to make plans to camp out at these three national parks, where you can catch sight of animals from the gulo gulo to the platalea ajaja (that's the wolverine and the roseate spoonbill, in case you didn't pay attention in biology class).
Yellowstone National Park
Home to the largest concentration of mammals in the contiguous US, Yellowstone National Park offers a diverse ecosystem made up of large, hoofed creatures like moose, mule deer, bighorn sheep, and bison as well as some toothy predators like wolverines, lynxes, and grizzly bears (with black bears sightings being particularly common too). You can also spot 150 different types of birds from raptors and osprey to tiny songbirds.
Several outfits offer guided wildlife tours so that you can get up close and personal with the four-legged and fine-feathered population. When you're ready to pitch your tent, you'll find a whopping 12 different campgrounds within the park's boundaries, including 7 first-come first-serve options. Or find a conveniently KOA located outside the park for premium amenities, planned activities and more.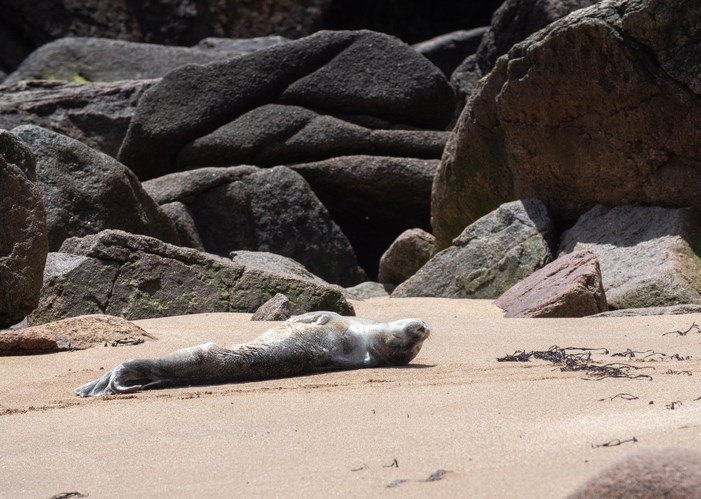 Acadia National Park
With its coastal location, Acadia National Park offers the chance to not only catch sight of land animals but also a vast array of marine life. Off of the coast of Mount Desert Island, you can glimpse dolphins, seals, and whales while in Acadia's lush forests you may find frogs and salamanders and the rare but possible moose.
But the main draw of Acadia for animal enthusiasts is its thriving bird population. With an impressive 338 bird species sighted, from hawks to spring warblers to sea ducks, looking skywards pretty much guarantees you a view of winged wildlife. Rangers also host birdwalks during the warmer months.
When it comes to camping, your options are aplenty, including Duck Harbor Campground which is accessible only by mailboat, Blackwoods Campground and Seawall Campground within the park, or the oceanfront sites of nearby Bar Harbor KOA, which boasts unbelievable sunset views.
Everglades National Park
If a personal encounter with an alligator is on your bucket list, there's no better destination than Everglades National Park. Located in Florida's wetlands, you'll find a plethora of species from crocodiles to bottlenose dolphins to vibrant and funky roseate spoonbills.
For the best chance of seeing wildlife, visit during the winter when weather is still warm but low water levels make it necessary for animals to congregate at key spots. Nearby tour companies offer Everglades safaris by foot, boat, and airboat.
Everglades boasts drive-in camping as well as backcountry camping accessible only by boat, as well as plenty of more traditional campgrounds outside the park.
KOAs Near The Everglades:
Naples / Marco Island KOA Holiday
Hollywood KOA
---