There is nothing quite like hitting the open road in your RV without a care in the world — but just because you are heading out footloose and fancy-free, that does not mean you should be unprepared, especially when you have a big rig. With the advent of the smartphone, planning your RV adventure and RV-safe driving routes is as simple as the touch of a button. With that in mind, here are some online RV route planner tools you can download for free before you set out to make some memories.
4 of the Best RV Trip Route Planning Tools
RV Trip Wizard
RV Life's Campground Reviews
Roadtrippers
KOA Trip Planner
The most successful RV expeditions all begin with a safe route that guides you from point A to point B. Most navigation apps, like Google Maps and Waze, were designed for standard cars and general navigation — not for your big rig. A route that may be perfectly fine for a car might not be the best option for your RV road trip.
Thankfully, there are several RV route planner sites and apps that are perfect for you and your rig. Whether you are planning out your summer vacation or you are a snowbird looking for the best RV routes to take you down south, here are four RV-friendly websites and apps that can lend a helpful hand. With these tools at your disposal, you will not have a problem finding your ideal campground or RV park.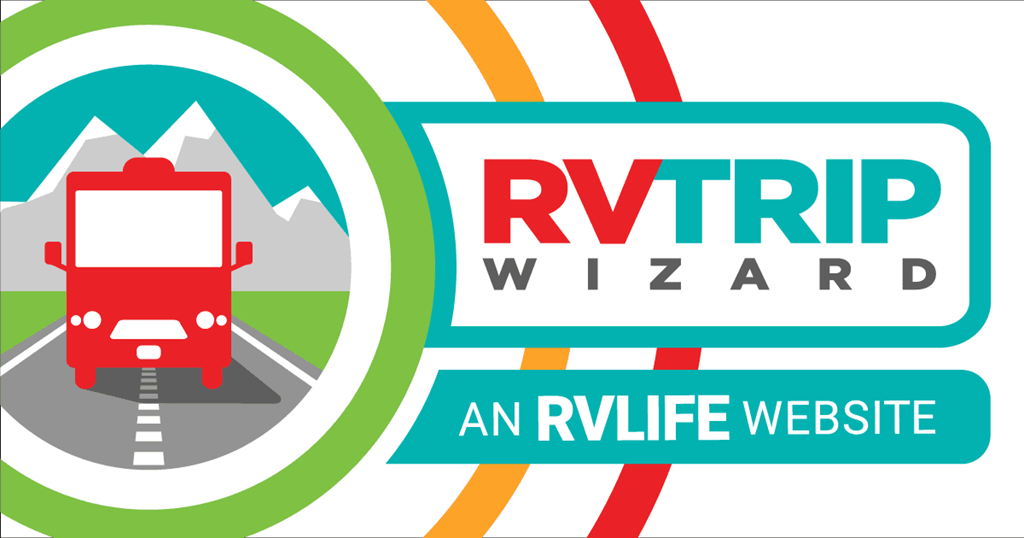 1. RV Trip Wizard
There is a lot of research and planning that goes into your RV travels. With RV Trip Wizard, you can find your ideal campground, plan out your entire road trip and calculate all your costs along the way, including fuel, fees, food and even fun.
Once you download the app, the easy-to-use features allow you to browse all the RV-sites at your destination, not just those affiliated with the app. Plus, its drag-and-drop interface lets you visualize your intended route.
Some of the benefits you will find with RV Trip Wizard are that it:
Works on all devices including computers, smartphones and tablets
Allows you to tailor your preferences such as prioritizing campgrounds where you have a membership
Helps you access useful info like free overnight parking or recreational opportunities
Is straightforward, easy to use and up to date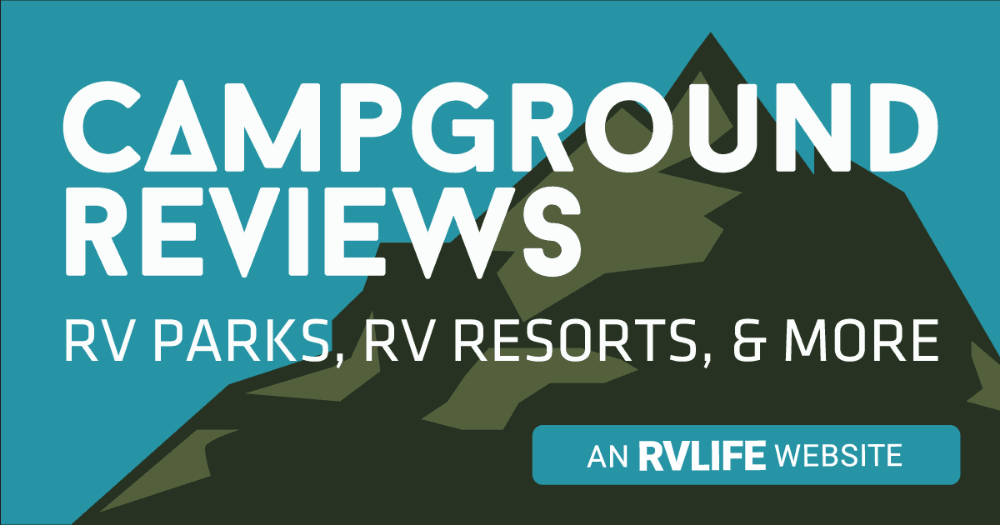 2. RV Life's Campground Reviews
When it comes to campgrounds and RV parks, not all are created equal. RV Life's Campground Reviews gives you insider info about over 20,000 RV campgrounds and parks spread across the United States. This website is one of the oldest resources for trusted reviews, and it is still going strong today.
While not specifically a route planner, be sure to check out the opinions and RVer feedback found here before booking your stay. You will be glad you did when you enjoy these benefits:
Displays info that speaks to the needs of RV'ers
Gives you precise driving directions about navigating the surrounding roads of the campground
3. Roadtrippers
RV travel is not just about getting from here to there — it is about the memories you make along the way. If you are not sure about all the hidden gems hiding just off the beaten path, Roadtrippers allows you to fill your journey with unforgettable stops found along the way.
Most websites or travel apps lead you to the same tired tourist traps that every other traveler stops at. Not Roadtrippers. Download this app on your smartphone, plug in your point of origin and destination, and discover millions of the world's most fascinating and unexpected places. If you are looking for a cool, unique trip unlike any other, here are just a few of the benefits you will get from Roadtrippers: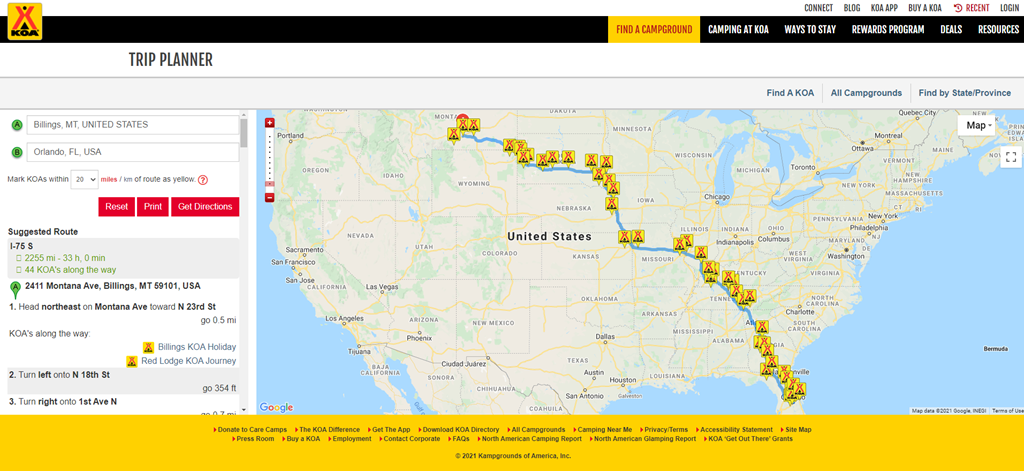 4. KOA Trip Planner
Your life is busy and full of responsibilities. KOA Trip Planner allows you to easily and painlessly plan your next RV adventure. Simply open your own personalized account and save your favorite KOA campgrounds found along your route. The responsive system allows you to narrow your search to only the locations that meet your specific needs. Plus, whether you use a smartphone, tablet or computer, the interface is seamless and easy to use.
With the click of a button, you will experience amazing benefits, including:
Searching for campgrounds in a certain area
Finding all the information about a specific campground
Learning about the RV amenities found at that location
Easily booking your reservation online
Saving your camping preferences for future trips
Spending less time planning your trip and more time having fun
Ready to plan your next camping excursion? With over 500 locations across North America, you are sure to find a KOA near you.
And with the KOA Rewards Program, you can enhance your camping experience with exclusive discounts, special program-only perks, and so much more! It's never been easier to plan, save, and enjoy a trip in the great outdoors.
---