Pie is an all-American comfort food year round, but there's something so perfect about enjoying a slice (or two, or three…) in the fall. Maybe it's the omnipresence of pumpkin spice. Maybe it's the onset of the holidays. Maybe it's the fact that after you're done picking apples at an orchard, all you crave is a piece of apple pie. Whenever those cravings hit, here are the 9 best pie shops across the U.S. to visit, from the most quintessential apple pie and Southern-style buttermilk to one place combining dessert with cocktails.
1. Texas Pie Company | Kyle, Texas
An easy drive southwest of Austin, Kyle is a homey enclave in Texas Hill Country. And it doesn't get any homier than a quaint pie shop, like Texas Pie Company. Technically a full-service restaurant with lots of hearty entrees to go around, the star of the show is the cafe's impressive roster of decadent pies made from family recipes, served up in a charming dining room decorated with familial knickknacks. Staples like blueberry and apple are fan-favorites, but be sure and try the more unique offerings, like snickerdoodle pie. The desserts here have become so popular, in fact, that it's almost single-handedly helped Kyle earn the designation as the "Pie Capital of Texas."
Nearby KOAs:
Austin East KOA Holiday
Bastrop / SE Austin / Colorado River KOA Holiday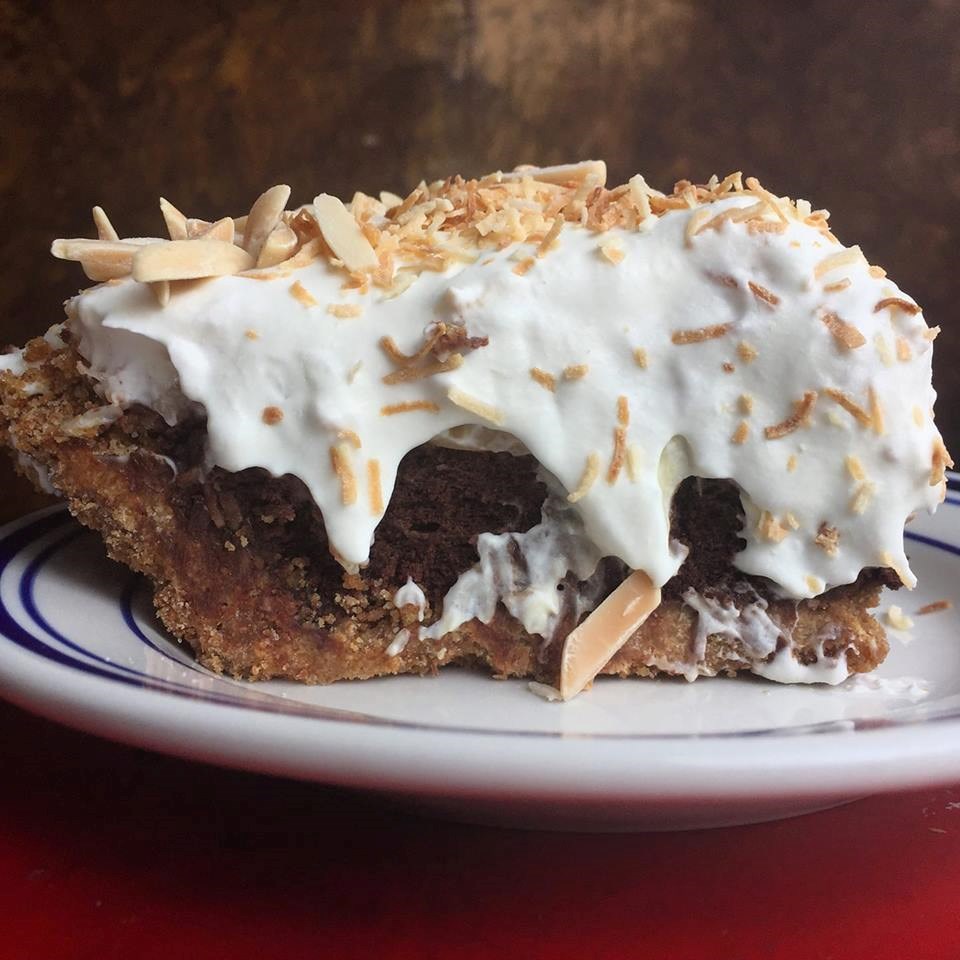 2. Honeypie | Milwaukee, Wisconsin
We can't talk about American pie shops without bowing down to the king of all nostalgic desserts: apple pie. And few bakeries do it better than Milwaukee's beloved Honeypie. This retro-inspired eatery is as cute as its name, with soulful comfort food made from seasonal and local ingredients as much as possible. In addition to savory specialties, the crown jewel of the menu is the apple pie, which also comes with Wisconsin-appropriate additions of cheddar and bacon for a salty counterpoint. The rest of the pie menu is lengthy, and runs the gamut from bourbon fudge to brand old fashioned cherry, the latter an homage to that Wisconsin supper club cocktail staple.
Nearby KOAs:
Milton KOA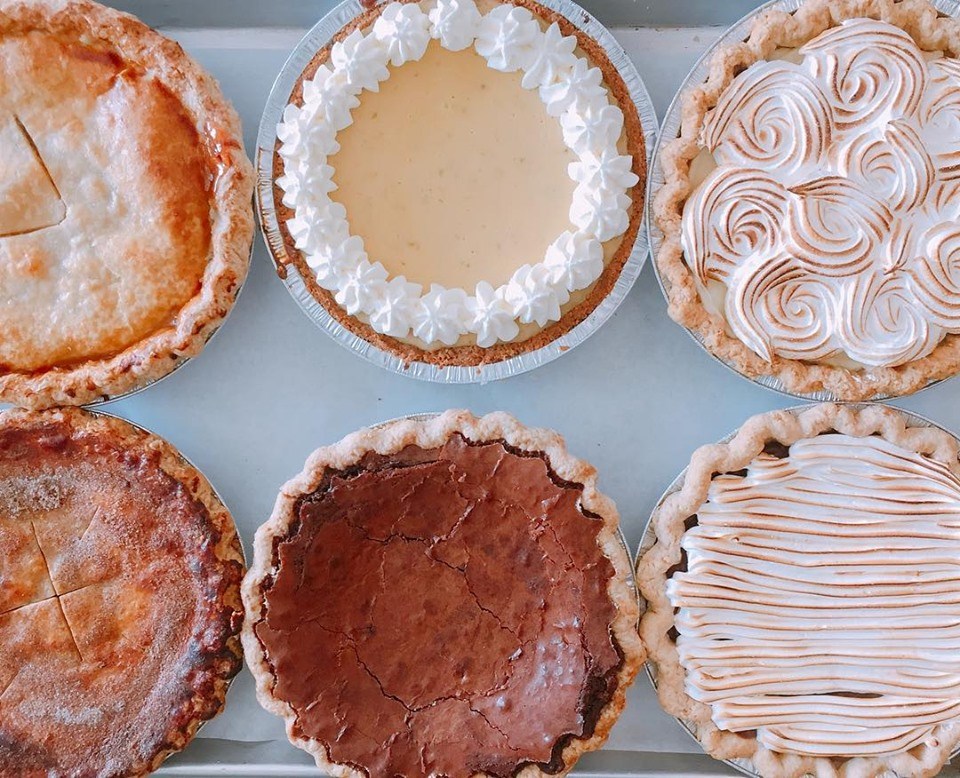 3. Honey Pies | Little Rock, Arkansas
Though it sports a similar name to Honeypie in Milwaukee, Little Rock's Honey Pies has a vibe—and a flavor—all its own. This is the kind of pastoral little cafe where both Southern and Midwestern styles blend together for seasoned recipes like the popular shaker lemon pie, a tangy and sweet medley of fresh Meyer lemons in a buttery crust, and the curiously named "possum meringue pie," which features chopped pecans, cream cheese, and chocolate cream under a bed of toasted Italian meringue. Other pie shop specialties include peanut butter pie, chocolate fudge brownie pie, coconut meringue pie, peach pie,
Nearby KOAs:
Little Rock North / Jct. I-40 KOA Journey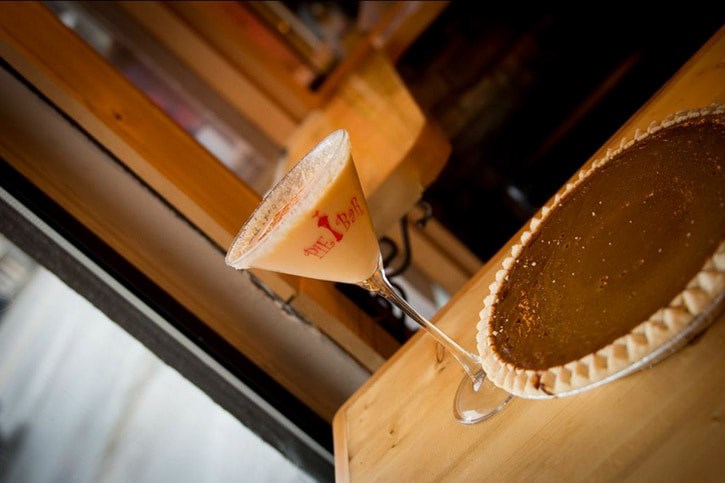 4. Pie Bar |  Seattle, Washington
At Pie Bar, you can have your dessert and drink it too. One of the most unique dessert destinations in Seattle (or, really, anywhere), this kitschy haunt spotlights pie in all kinds of ways. It serves a couple savory pies, like chicken pot pie and steak and potato pie, and it sports a full-fledged dessert list with the likes of strawberry rhubarb crumble pie, coconut cream pie, chocolate pecan, and "desserted island" pie, with strawberries, raspberries, marionberries, Granny Smith apples, and streusel topping. The real standout, though, is the pie cocktails. All drinks are pie-inspired, like the Apple Pie Mule with apple moonshine, key lime juice, and ginger beer; the Coconut Pietini with coconut rum, coconut puree, and Rumchata; and the Burning Apron, with Irish cream, Amaretto, vodka, rum, coffee, and cream.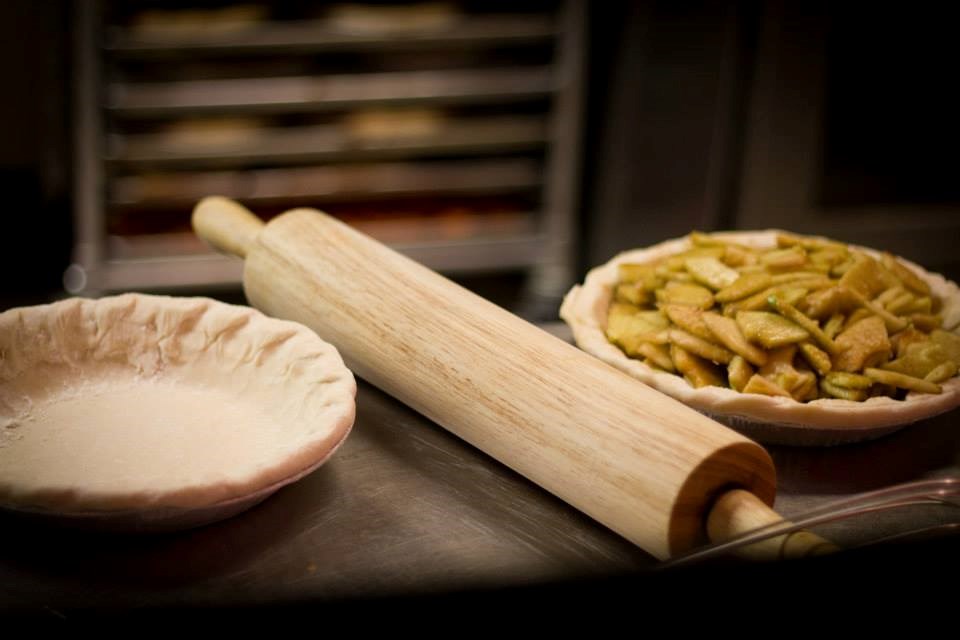 5. Dangerously Delicious Pies | Baltimore, Maryland
It's cozy Americana with a side of rock & roll at this popular Baltimore pie shop, which has two city locations and a reputation for serving some of the best confections in town. The ambience is lively, colorful, and edgy, bedecked more like a truck stop diner than your typically twee pie shop. But rest assured, the pies are just as delicious as any of the best grandmotherly shops around, and they're some of the most unique offerings in the country. Try the silken chocolate coconut chess pie, or the Baltimore Bomb, the top-seller with Berger cookies melted into vanilla chess filling. They also make an epic sweet potato pie, and something called Blueberry Pancake pie, with optional syrup topping.
Nearby KOAs:
Washington DC / Capitol KOA Holiday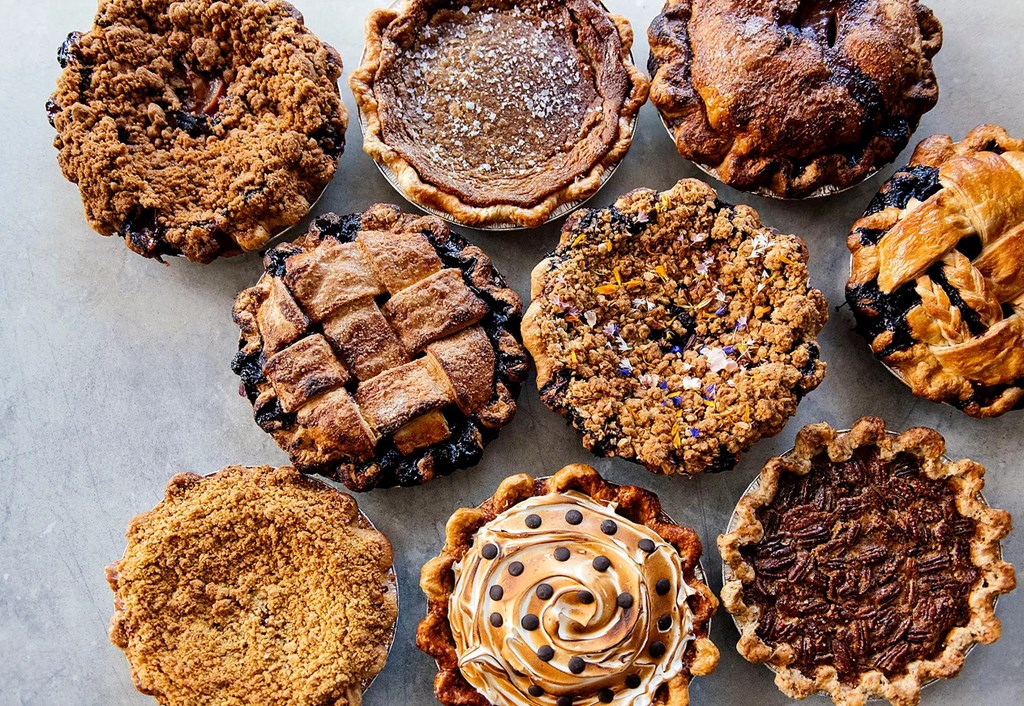 6. Sister Pie | Detroit, Michigan
Considering all the national fanfare and acclaim, Sister Pie is rapidly becoming one of America's ultimate pie shops, and for good reason. Nestled in Detroit's West Village, the bucolic eatery peddles pie, breakfast, lunch, and other desserts and sweets in a dining room reminiscent of a cottage kitchen. The menu, which spotlights local wholesome ingredients, is concise and ever-changing based on seasonality, eschewing classic recipes for more innovative and culinary offerings. For the fall, that means pies like salted maple, roasted pear-walnut, and peach plum cardamom streusel. If you can, save room for a buckwheat chocolate chip cookie or a fennel seed snickerdoodle.
Nearby KOAs:
Auburn Hills / Holly KOA
Monroe Co. / Toledo North KOA Holiday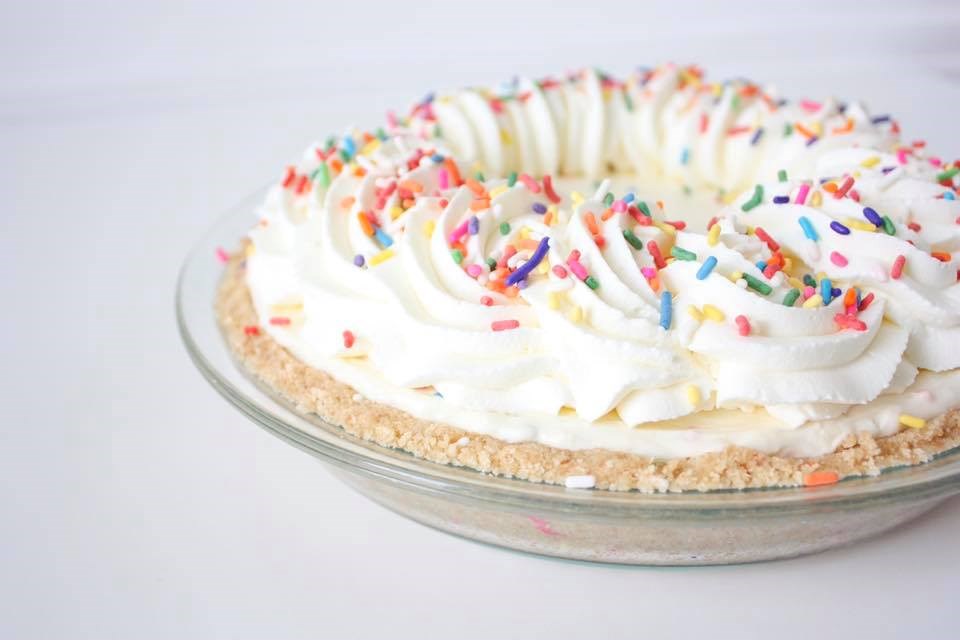 7. Pie Junkie | Oklahoma City, Oklahoma
Whether stopping in for a quick slice or taking home a whole pie to share (or horde), Oklahoma City's Pie Junkie is a worthwhile dessert destination. The vibrant and welcoming bake shop lives up to its name, satisfying even the most ardent pie junkie with its wide assortment of pies, both classic and playfully original. This means apple crumble pie and key lime shares menu space with the likes of Birthday Pie (vanilla wafer and sprinkle crust with confetti cake batter mousse), Bird Dog Buttermilk (silky buttermilk pie spiked with Bird Dog Blackberry Whiskey), Drunken Turtle (graham cracker crust with chocolate fudge filling, salted bourbon caramel, and pecans), and Pineapple Millionaire (flaky crust with pineapple-pecan filling and whipped buttercream frosting.
Nearby KOAs:
Oklahoma City East KOA Holiday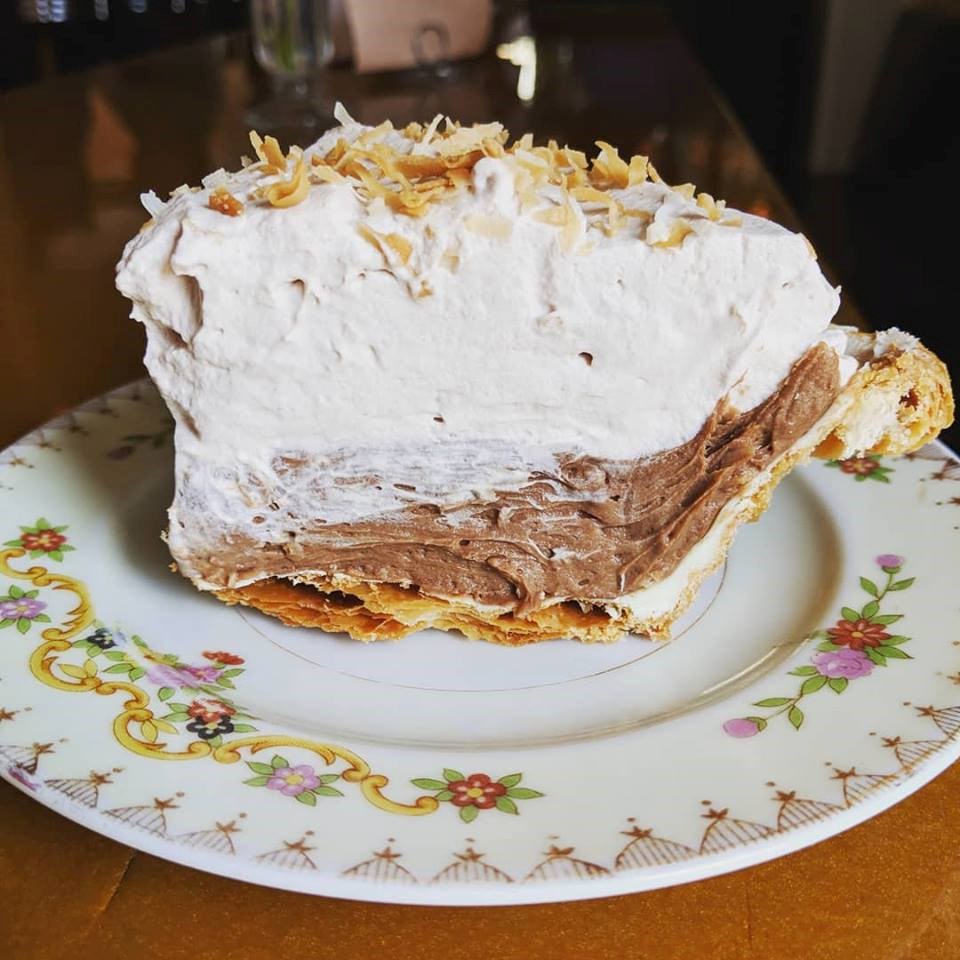 8. Spinning J | Chicago, Illinois
Fashioned after vintage soda shops of Americana yore, this Humboldt Park charmer balances its old-school ambience with a menu of decidedly modern confections. The menu offers everything from house-baked English muffin breakfast sandwiches and quiche, to peanut butter cookies and strata, but pie is it's true calling card, offered in a rotating assortment of seasonally inspired creations. Unique options include yuzu matcha meringue, key lime hibiscus, and apricot-sage cheesecake.
Nearby KOAs:
Chicago Northwest KOA
9. P is for Pie | Orlando, Florida
Not all desserts in Orlando are Mickey Mouse-shaped. Case in point: the dizzying array of drool-inducing pies at P is for Pie in Orlando. With a vast portfolio of from-scratch recipes, this bustling haven features classics like apple crumb and Southern pecan in buttery pie crusts, along with novelties like churro pie and tiramisu pie in cookie crusts. There's also pie pops and hand pies in flavors like brandied apple, lemon curd, and ginger-cranberry. And that's just the tip of the iceberg.
Nearby KOAs:
Orlando SE / Lake Whippoorwill KOA Holiday
Orlando / Kissimmee KOA Holiday
Orlando Southwest KOA Holiday
Orlando NW / Orange Blossom KOA Journey
---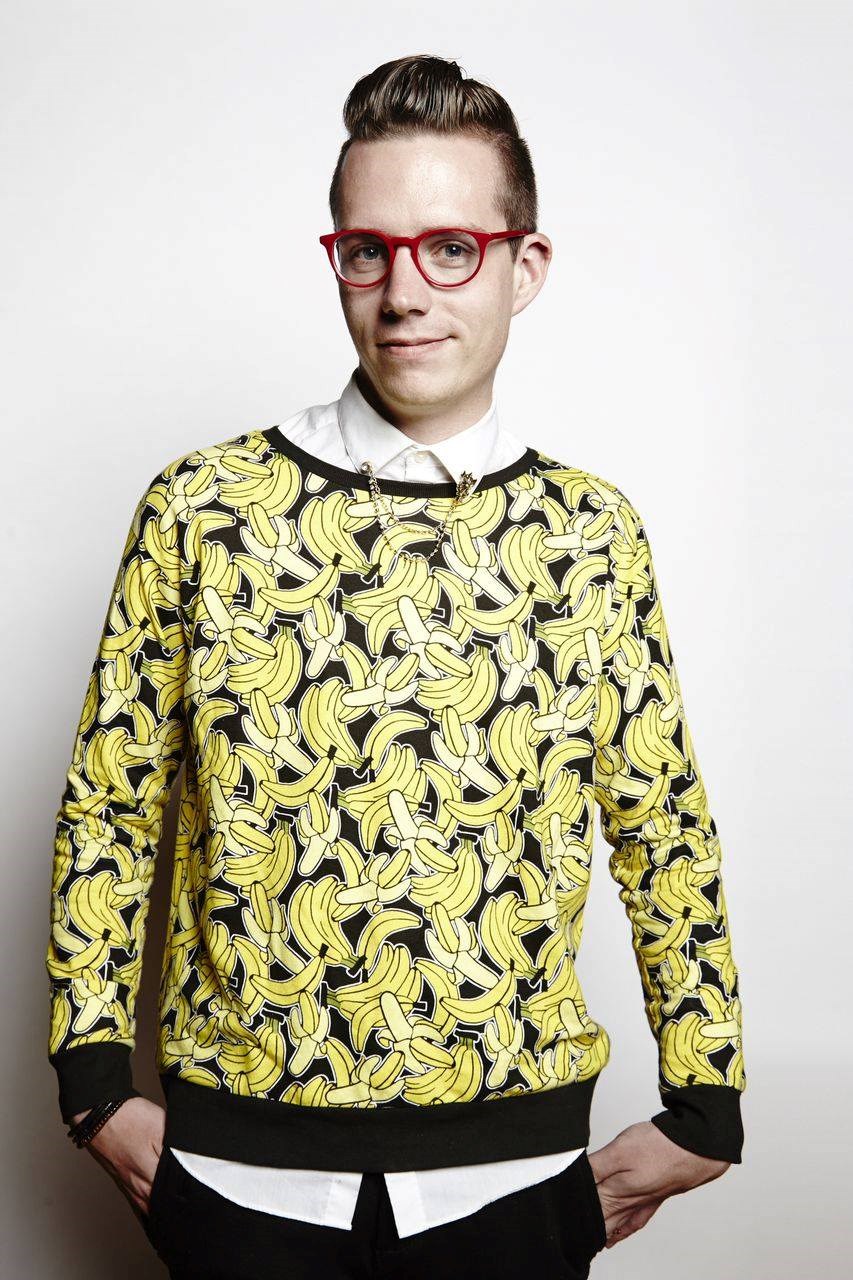 Born and raised in New Hampshire, Matt Kirouac grew up with a love for camping and the outdoors. Though he's lived in Chicago since 2006, he's always on the lookout for new adventures. He writes about travel and food for outlets like TripExpert, Money Inc, Upventur, DiningOut, Food Fanatics magazine, Plate Magazine and Zagat, and he currently serves as Chicago editor for What Should We Do?! He's the author of The Hunt Guides: Chicago (2016) and Unique Eats & Eateries of Chicago (2017).
---