We all sometimes wish that our favorite movies were real. Unfortunately, that usually isn't true. Sometimes the next best thing though is to go and visit the real-life filming locations, especially for movies shot in the outdoors.
If you want to go camping in a place where a movie was filmed, here are a few ideas to get you started. Bonus points if you take along a copy of the movie and watch it while camping (or at least play it in the dvd player of your minivan on the drive up).
The Edge
The Edge is, in my opinion, a pretty underrated movie. It's a great story of survival in extreme circumstances. The characters in the movie must survive after a plane crash while being hunted by a man-eating bear — what's not to love about that? Banff National Park in Alberta, Canada, was one of the locations used for filming. Banff is an extremely beautiful place and worth a camping trip whether you're a movie buff or not. Just watch out for those man-eating bears. (I'm only partially joking here!)
KOA Campgrounds near Banff National Park:
There are a ton of beautiful lakes and mountains in Banff National Park. You could camp there the rest of your life and never experience all it has to offer!
Dances With Wolves
Dances With Wolves is a movie that everyone should see at least once. It won an Oscar for Best Picture after all!
Dances With Wolves tells an incredible story and is a beautifully shot movie. It was filmed on location in Wyoming, South Dakota, and Kansas. The best camping site out of all the filming locations might just be Spearfish Canyon in South Dakota. Located in the Black Hills National Forest, Spearfish Canyon has stunning views and you can still see remnants of mining activities from years past.
KOA Campgrounds near Black Hills National Forest:
KOA Campgrounds near Spearfish Canyon:
If you're also an angler, Spearfish Creek holds completely wild trout and is definitely worth wetting a line in while visiting.
Into the Wild
Into the Wild was actually based on a true (and incredible) story. Unfortunately, it ended in tragedy for Christopher McCandless, the featured character. However, the movie features a laundry list of incredible locations that are all worth visiting. McCandless traveled through some amazing places during his life, and many of them are featured in the movie.
Anza-Borrego Desert State Park in California is one of the lesser known locations the movie was filmed at and is an unforgettable place to camp. The desert scenery is beautiful and if you enjoy star gazing, then you are in luck. The night sky in the desert will take your breath away.
Close Encounters of the Third Kind
If sci-fi movies are your thing, then you're probably a fan of Close Encounters of the Third Kind. A critically-acclaimed film about humans making contact with aliens from another planet, Close Encounters has inspired many an alien movie since it was made.
One of the most iconic filming locations in the movie is Devils Tower National Monument in Wyoming. Devil's Tower is a jaw-dropping rock formation that is simply massive in size. Once the sun goes down, keep your eyes to the sky for possible UFOs. Just don't spook yourself too much before turning in for the night!
KOA Campgrounds near Devils Tower National Monument:
The Walking Dead
If you're more of a TV buff, then you're probably a fan of The Walking Dead. Currently one of the most popular shows on TV, The Walking Dead shows how far people are willing to go when faced with impossible odds.
The show is filmed on location in Georgia. If you want a taste of the terrain that is frequently displayed on the show, then the Chattahoochee River Recreation Area is the place you want to plan your camping trip for. Although the show has not used the forest as an actual filming location, the area is open for camping and is the exact same type of terrain as the show. (You can check out walkingdeadlocations.com for exact filming locations.)
As you drive down the desolate back roads in Chattahoochee, you might feel like a walker (zombie for those of you who don't watch the show) is going to be right around that next bend.
Brought to you by KOA and our partners at:

Editor's Note
We're taking trip planning to a whole new level! KOA is excited to announce that we've partnered with the travel experts at Roadtrippers.com to bring you wonderful stories and travel planning tips to ensure you make the most of every KOA camping trip. Remember, your adventure begins the moment you start planning. Let's plan aroad trip!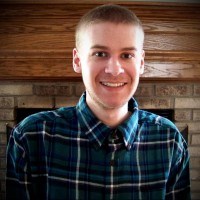 Brian Belko
Writer for Roadtrippers. For Wide Open Spaces. For sanity. Catcher of fish. Baseball fanatic. Proud to call Ohio home.