Set off into the wild on your own ultimate backpacking trip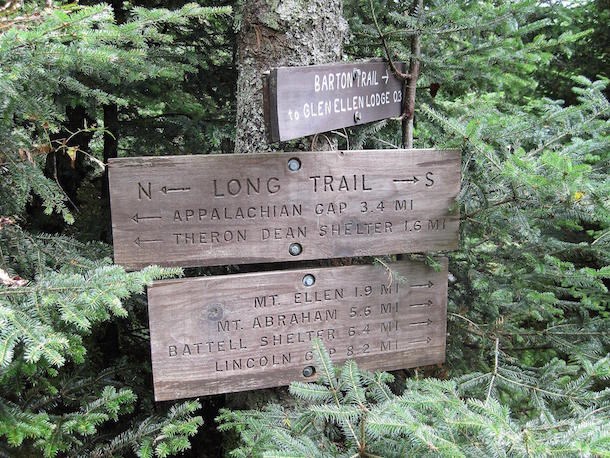 Take backpacking to the next level
Camping close to home and going on day hikes over easy trails is great, but backpacking takes things to a whole new level.
Gaining new hobbies is something we all have in common: We tend to start out small and just stick a toe in the water at first. It's unwise to just dive in head first. The water may be very cold or not very deep. In other words, there's a chance you may hate your new hobby.
However, if that toe comes back out of the water in one piece and feeling pretty good, it doesn't take long for us to be in the deep end. (That's the last swimming metaphor. I promise.) As we become more comfortable with our new hobbies, we tend to continue to look for ways to progress and take that activity up a notch. That is exactly what backpacking is: The next level for hiking and camping enthusiasts. Backpacking gets you in tune with nature in a way that a camping trip simply can't. Not to mention there are some incredible sights out there to experience. Just don't forget your camera!
Consider one of these ultimate backpacking trips as worthy of a spot on your bucket list. They will truly create memories to last a lifetime and give you some new insight into yourself and the rest of the world. There is just something about the occasionally difficult path that backpackers follow that changes a person. Even Hollywood is starting to realize that…
The Appalachian Trail is one of the most well-known ultimate backpacking trips you can take, but there are countless others that are out there just waiting for your boot prints to cover. Let's take a look at some of the more remarkable backpacking trips you can take:
The Long Trail in Vermont is the oldest long-distance trail available to backpackers in the United States. Experience a wide range of different ecosystems and types of terrain as you undertake this 272-mile trek. Primitive shelters are found along its length (almost 70 of them!) for you to take refuge in and rest your weary legs. Vermont might not seem very remote, but there are some truly stunning vistas to take in. (Did you remember that camera I mentioned earlier?)
Campgrounds near The Long Trail:
If you have a more exotic destination in mind for your ultimate backpacking trip, you might want to consider Hawaii. As if you needed an excuse to plan a trip to the tropical forests and beaches of our 50th state.
The Kalalau Trail weaves and winds through lush terrain and will only take you a few days to complete, which leaves plenty of time to hit the surf before you head home. Just don't watch A Perfect Getaway before you set off…
If these established trails still aren't enough to scratch your ultimate backpacking trips itch, there are definitely more extreme options out there. Alaska, one of the most rugged wilderness areas in the country, has almost limitless space to explore. Without established trails, you can plan your entire backpacking trip right down to the last detail. Make sure your skill is at a high enough level to go on this type of trip — they are definitely not for the faint of heart. There are no roads to get you there and your only companions are likely to be caribou and wolverines. But a trip into Gates of the Arctic National Park will leave you feeling breathless. (And not just on account of all the walking.)
None of these trips strike your fancy? There are plenty of others to choose from and Roadtrippers is a great place to start planning one of the ultimate backpacking trips of your life. Just don't forget that camera. Where have I heard that mentioned before?
Brought to you by KOA and our partners at: