If you're a football fan you need to hop in your RV and visit these NFL stadiums.
Any serious NFL fan is likely to have a list of stadiums on their bucket list. Which stops are on yours? Exploring the country's great NFL stadiums is easy and fun to do when you have an RV as your main mode of transportation and accommodation. Here are a few of my favorite NFL stadiums that'll hopefully inspire your next RV adventure.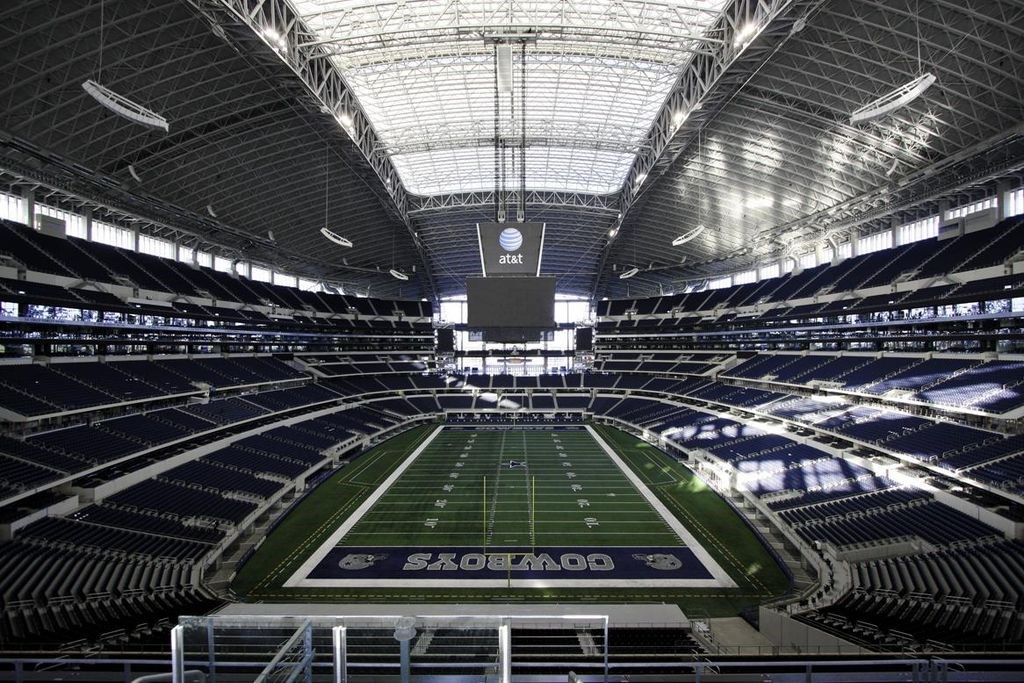 1. AT&T Stadium: Arlington, Texas
Set up camp at Dallas / Arlington KOA Holiday and head to AT&T Stadium, home of the Dallas Cowboys. Stepping through the entrance, fans are greeted with a panoramic view of the field, which is built 50 feet below street level. You can't miss the stadium's massive HD video board suspended above center field—it's one of the largest video boards in the world. Chow down at some of the stadium's best concession stands, like The Organic Coup, which serves 100 percent organic fried chicken with beer pairings. You'll also find fan favorites like brisket from The Carvery, and ice cream sandwiches from CREAM'S on the Promenade Level.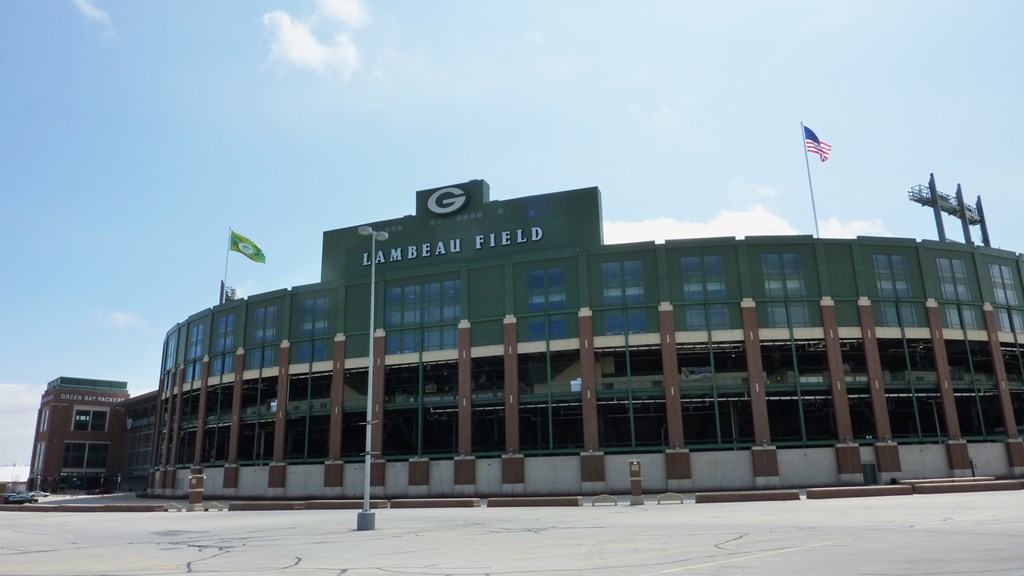 2. Lambeau Field: Green Bay, Wisconsin
You can't drive through Wisconsin without stopping in Green Bay. Lambeau Field is one of the NFL's most historic stadiums, home to the Green Bay Packers since 1957. It's the site of the first NFL Championship game in Green Bay, and where legendary coach Vince Lombardi coached through the 1960s. The food at this stadium is some of the best in nation. If you're ravenous, order the "Lam-Bowl"—three pounds of sausage, cheese curds, bacon and tater tots topped with beer cheese and cherry peppers, all piled into a collectable bowl.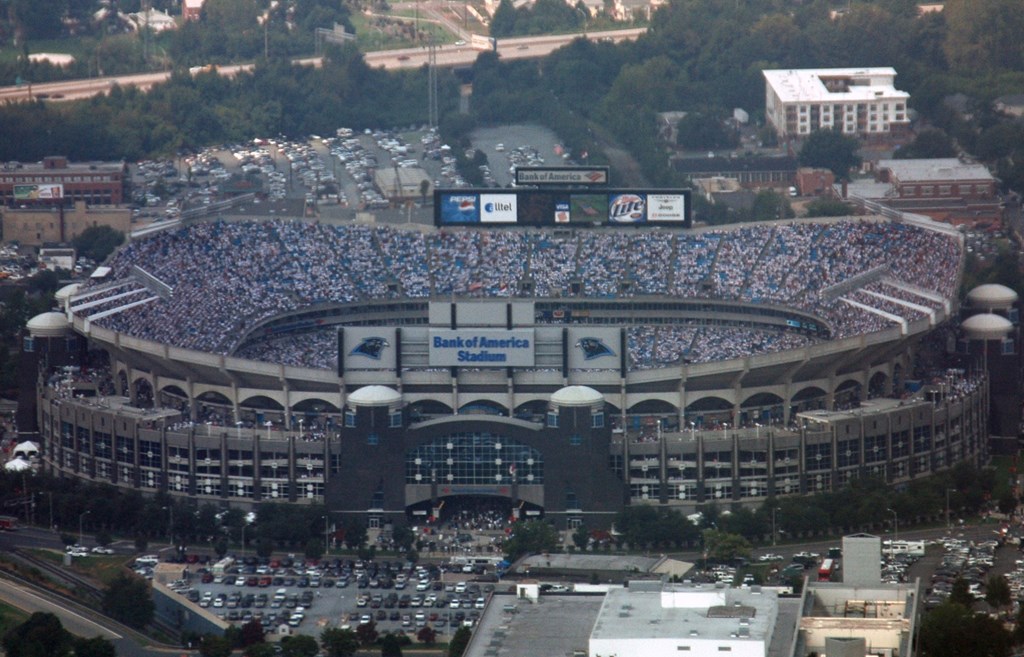 3. Bank of America Stadium: Charlotte, North Carolina
The Carolina Panthers played their first game at Bank of America Stadium in 1996, and it's been a staple of the sports world ever since. Located in downtown Charlotte, this stadium is known for its sleek exterior featuring a black granite façade and a pair of eight-foot-tall panthers guarding the entrance. Hit the brakes at Charlotte / Fort Mill KOA and head straight to the stadium to take your pick from Southern-style concessions and craft beer.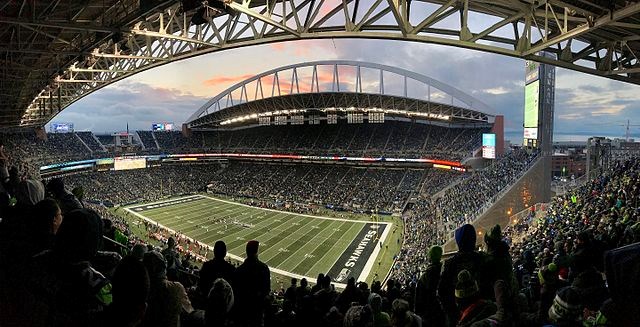 4. CenturyLink Field: Seattle, Washington
The Seattle Seahawks roost at CenturyLink Field, a horseshoe-shaped megadome with a 13-story tower known as the "Hawk's Nest" where the most die-hard fans are known to gather. The stadium seating offers some of the best views in the game, from the action on the field to views of the Seattle skyline. Head straight to the stadium for the Brougham Beer Hall in Section 128. Follow up at club level concessions like Seastar Restaurant—known for everything from sushi to clam chowder—or an ultimate bacon burger from Beardslee Public House.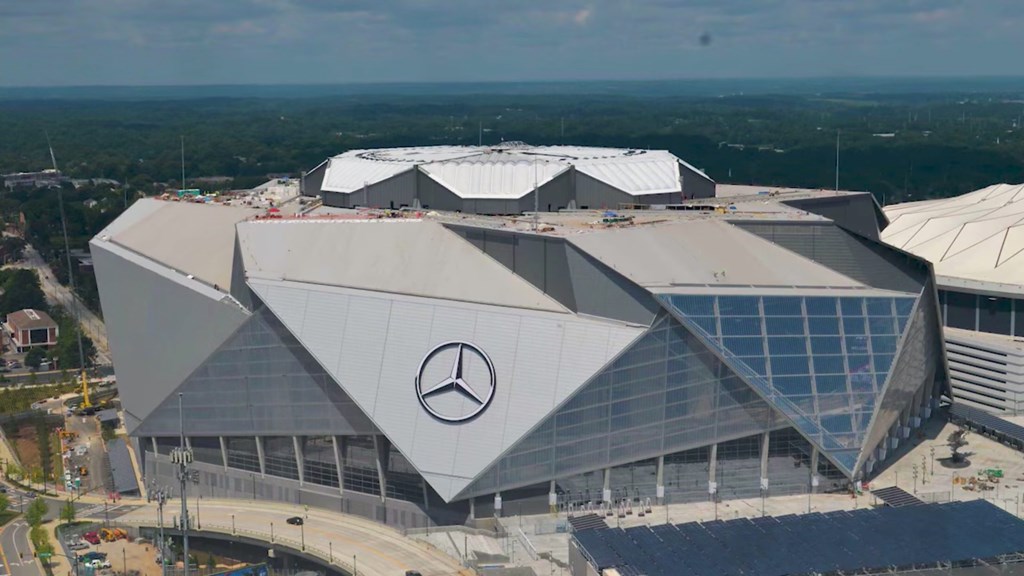 5. Mercedes-Benz Stadium: Atlanta, Georgia
The new home of the Atlanta Falcons is setting a standard for NFL stadiums across the country. The big draw is the 360-degree video board circling the center opening of the retractable roof, which allows for natural lighting whether open or closed. Enjoy drinks and apps at Park Bar (also an official U.S. soccer bar, now that Atlanta United has begun kicking around town), or stop by STATS, a huge sports bar and local fan favorite. They're one of the only bars in the U.S. to feature a beer tap system at select tables, allowing guests to pour their own beer as they please.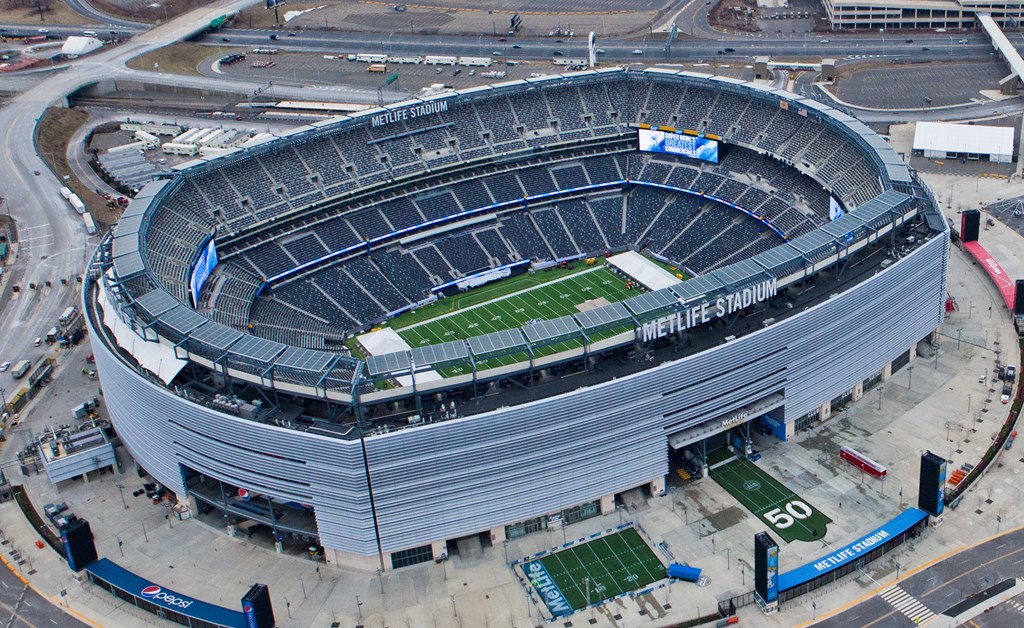 6. MetLife Stadium: East Rutherford, New Jersey
This stadium is home to both the New York Giants and the New York Jets, and it's widely known as one of the best stadiums in the NFL. The signature feature is known as the "Great Wall," a rectangular structure built to display murals of the current team's players as well as historic highlights. MetLife was also the site of the 2014 Super Bowl, which was the first time the game was played in an outdoor stadium in wintry weather. Whatever time of year, get to Redd's Restaurant & Bar, where you can leave your car and take a shuttle to the stadium.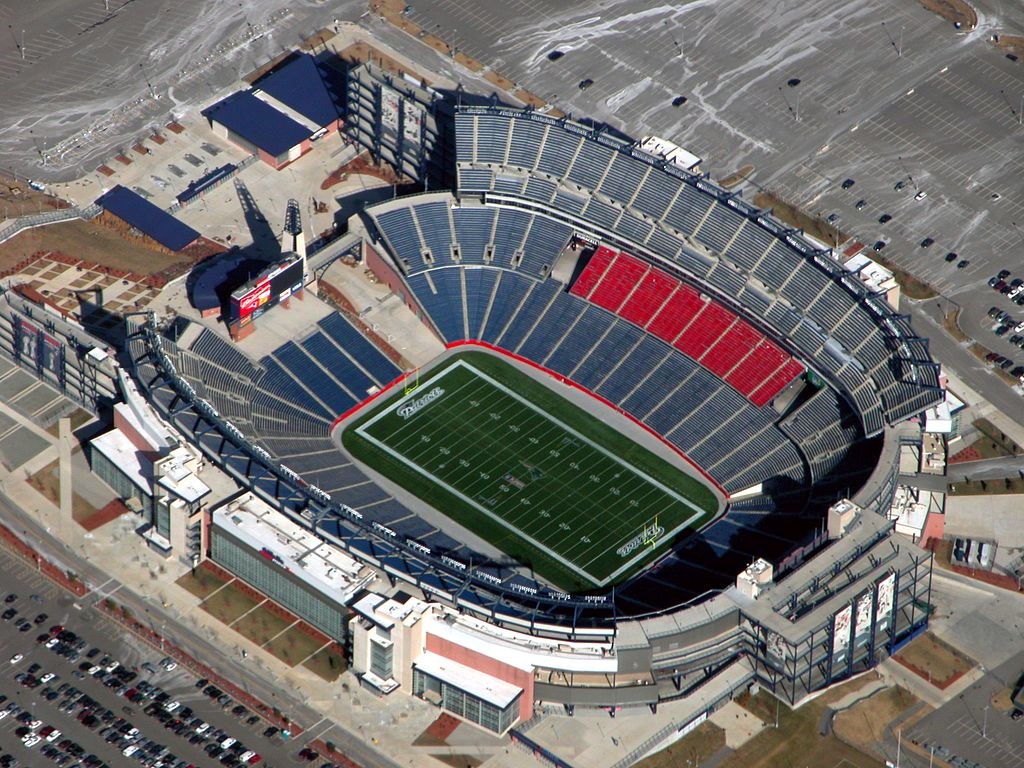 7. Gillette Stadium: Foxborough, Massachusetts
If you're parked at the Boston / Cape Cod KOA Holiday, Gillette Stadium is a fantasy day trip. The home of the New England Patriots has served as the ultimate HQ for the Pats since opening in 2002. Since then, they've made the playoffs 14 times, and they've won five Super Bowl Championships with coach Bill Belichick. Across the street from the stadium is Patriot's Place, a massive complex with restaurants like The Scorpion Bar and Toby Keith's I Love This Bar And Grill.
These seven stadiums have more than enough to get you going, but don't stop there. Honorable mentions include Heinz Field in Pittsburgh, a 68,400-seater known for its local concessions. And don't forget U.S. Bank Stadium in Minneapolis, home to more than a dozen local craft breweries in the house. However, to get the real inside scoop on these stadiums, you're going to have to go see them for yourself. Happy traveling!
---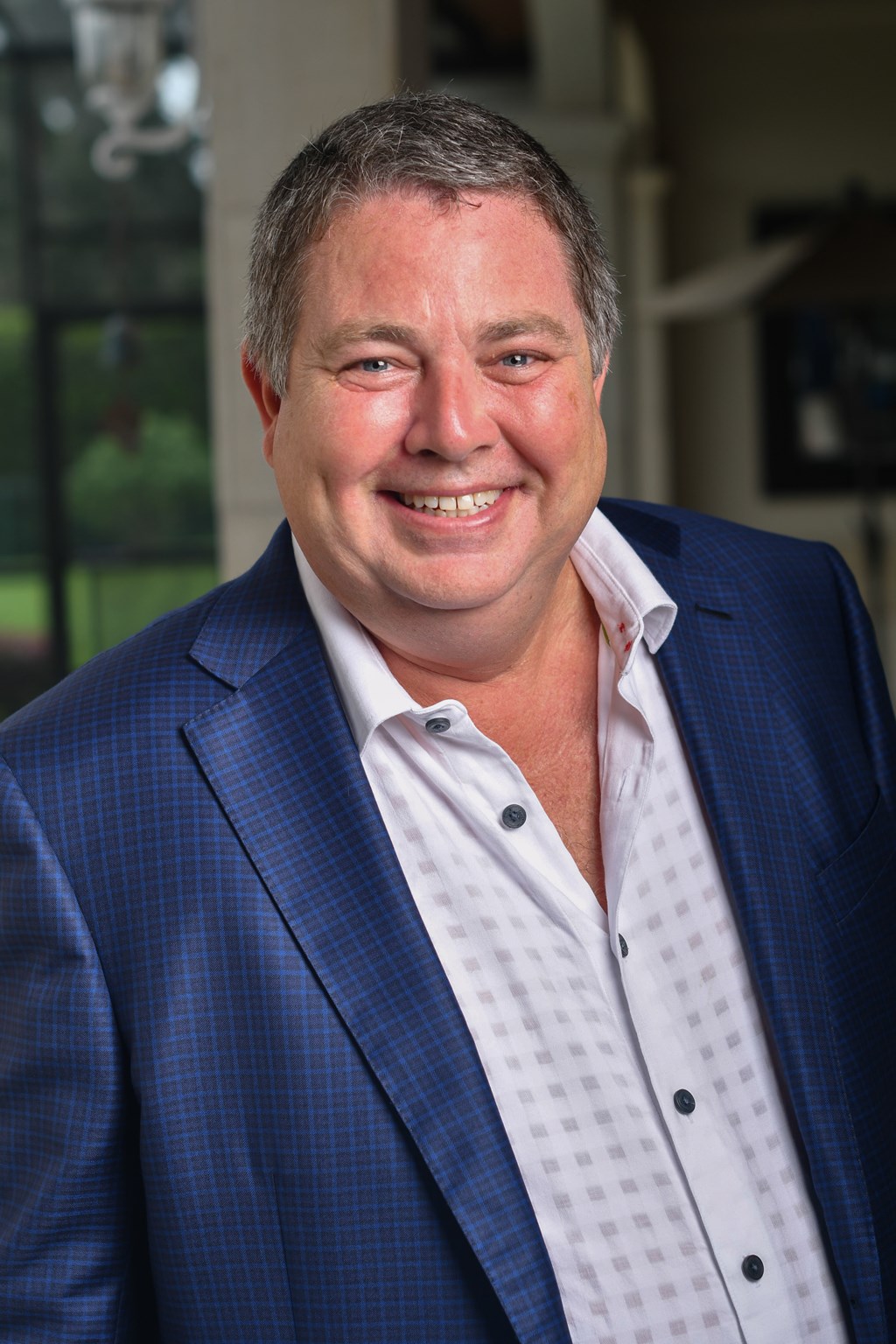 Adam Young, the founder and CEO of Event Tickets Center, uses his personal and professional experience with events and venues to help inspire and inform readers so they can get out and experience something new.
---