Being a good RV neighbor means everyone can be a happy camper. Follow these tips to get it right.
Are you new to RV camping? Learn early to be a good campground neighbor and you'll find yourself making friends along the road. Our "RV Etiquette 101" advice will walk you through the basics of campground courtesy.
Rules for Courteous RV Camping
Knowing the rules for courteous camping begins with asking two questions: (1) "What are this campground's rules?" and (2) "What would I like the other campers to do?"
Your answers will guide you to the best RV campground etiquette.
Here's a quick list of commonsense tips for neighborly life at the campground:
Follow posted campground rules. Your hosts' guidelines keep camping safe and fun for everyone. If you aren't sure what's allowed, ask.
Observe campground guidelines for parking your rig. If there are no clear guidelines, observe how other campers are parked within neighboring sites. Remember to leave room for your slide-outs, too.
Follow the rules for utility hookups. Don't overload pedestals or hog access to shared water hydrants.
Avoid "campsite sprawl." Crowding the neighbors with grills, sports equipment and vehicles won't earn you much goodwill.
Don't block roadways. If there's not enough room at your campsite for tow vehicles, trailers, etc., check with the camp host about overflow parking. Encroaching on campground roads creates a safety hazard for other campers.
Keep setup noise to a minimum if you check in after hours.
Consider each campsite private property. Use campground roads and walkways to get around, and teach your kids to do the same. Walking through a site is bad manners.
Be responsible for your pets. Keep them within your campsite unless they're on a leash and clean up after them promptly. Don't leave pets unattended outdoors, let them roam free in the campground or allow them to bark excessively.
Know when quiet hours are observed and respect them. This goes for your guests, too. (And while we're on the subject of guests, make sure they park where they're allowed to and go home when they're expected to. Check the campground rules if you're not sure.)
Keep the campsite clean. Pick up trash around the campsite, don't use fire rings to burn trash or food waste, and keep hookup hoses in good working order so that they won't create a mess.
Be a courteous smoker. Cigarette smoke through a bedroom window can ruin a good night's sleep, especially if your neighbor has a health condition.
Spray down the dump station when you've emptied your tanks. Don't leave a smelly mess for the next camper.
Teach your kids to be good neighbors. It will help keep things friendly at the campground as well as helping your offspring develop lifelong courteous camping habits.
Check out promptly. The next camper will be eager to move in, so be ready to move on by the campground's checkout time.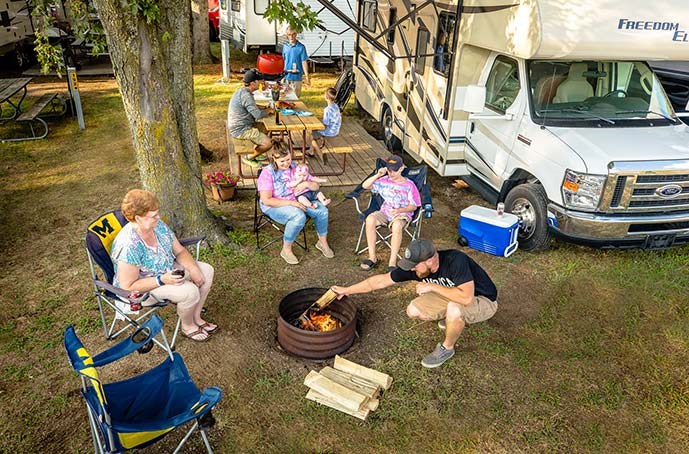 Etiquette Tips for Remote RV Camping
When boondocking in remote areas, camp where others have camped before instead of creating new campsites.
Whether at the lake or in the middle of a national forest, don't park on top of the neighbors. Generator noise and fumes, late-night conversations, and early-morning laughter carry farther than you might think, so give your camp a buffer zone.
Take your trash with you. Nothing ruins a trip into the wild like finding the garbage of previous campers.
When everyone at the campground takes the time to be courteous, RV camping makes for happy memories. These tips from RV Etiquette 101 will make you popular with your neighbors and someone the camp hosts will look forward to seeing again.
---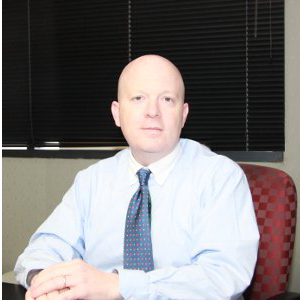 Joe Laing is the Marketing Director for El Monte RV, a nationwide RV rental company. Joe has been on the road working within the travel industry for over 20 years, and greatly enjoys exploring the outdoors. Joe has been camping across the United States, from coast-to-coast, and makes a point to stop at national landmarks along the way. He is also actively involved in numerous campground associations, including RVIA's Go RV-ing committee, as well as travel industry associations.
---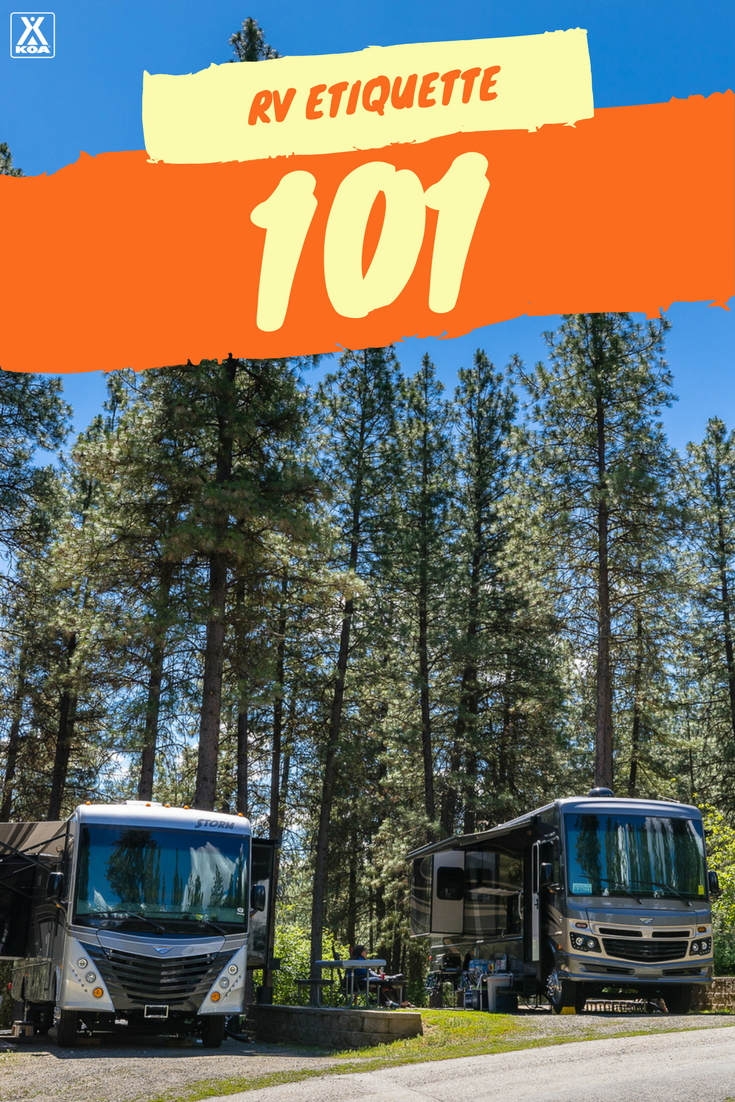 Save