A summer road trip with the family is a timeless way to make memories and break up those lazy summer days. Plus, this type of vacation offers unique opportunities for kids to get out, explore, play, and learn. They will see (and help) you prioritize and plan, as well as learn the value in getting out of one's comfort zone and experiencing new things … even if those things are just a short distance away!
A family road trip is good for everyone. While it does take some time to plan and prepare for the trip upfront, it's all worth it when you're having fun and rediscovering each other outside of the daily grind.
One of the best things about road trips is that they are scalable — they don't have to be complicated or expensive – the trip could last a day or a weekend. You can stay at a hotel or campground, or simply leave early in the morning and return later that night. There are no rules to a successful road trip, and each family can do it their way.
If you want to put together a road trip the whole family will love, here are some tips to get started.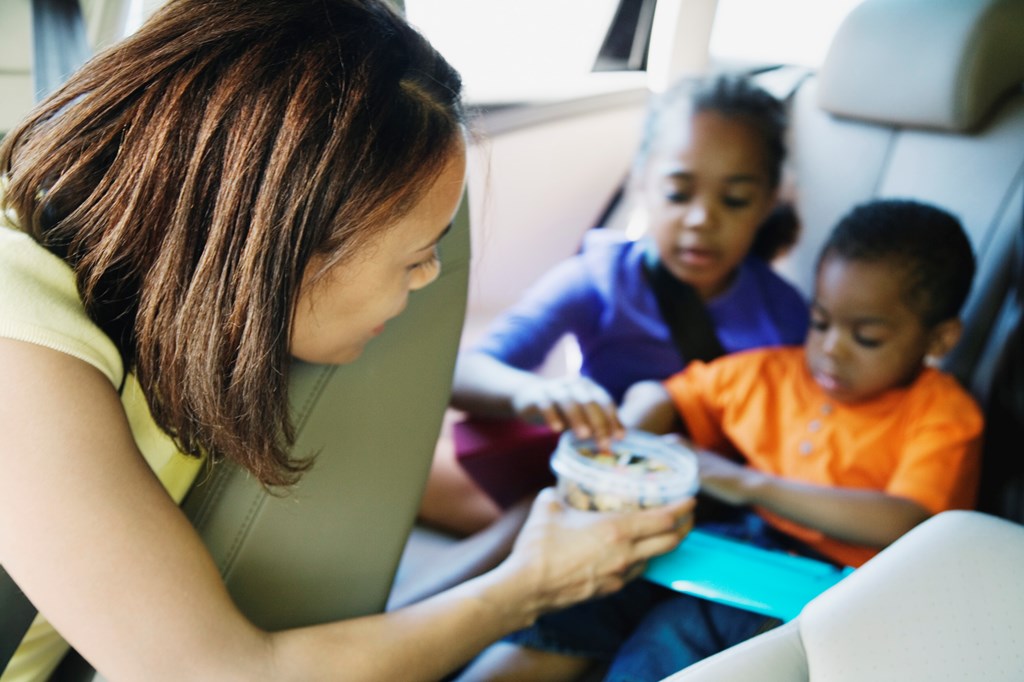 Prep for Car Time
Families with small kids know spending a bunch of time in a vehicle with little ones can be pleasant, painful, or a mix of the two. But, there are ways to make the drive less stressful. It just takes some trial and error.
Try to think of every longer drive as an opportunity to refine your car trip strategy. That 1-hour long drive to grandma and grandpa's house? The 3-hour trip to a cousin's wedding? Think of these excursions as preparation for your summer family road trip. Valuable information can be gleaned from these events and used to your advantage at a later time.
If your kids are small, you'll benefit from knowing which foods are snackable (Cheerios, maybe … preferably in a snack catcher) and which are disasters (chocolate frosted donuts). If you have someone who is potty training or in diapers, you'll learn to pack some of the diapers in the suitcase, and some in the 'go bag' up front.
You'll learn you cannot listen to 'Let it Go' nine times in a row and keep your sanity intact. All valuable info for the real deal road trip. Also, you can never go wrong toting extra napkins, plastic bags, and a car sickness kit.
For many smaller kids (and even bigger kids and adults) two hours is often the maximum they'll be able to or want to sit buckled in the vehicle. Plan stops to eat, rest, stretch, change diapers, and play at comfortable intervals.
Maybe after two hours, on the road you'll be at your next destination. But if you've still got more drive time ahead, two hours is a perfect benchmark to play and picnic in a park, visit a splash pad or petting zoo. Having a small cooler ready with convenient picnic foods and snacks will be a lifesaver, as it will save a ton of time and money as you avoid additional stops at restaurants or fast food joints.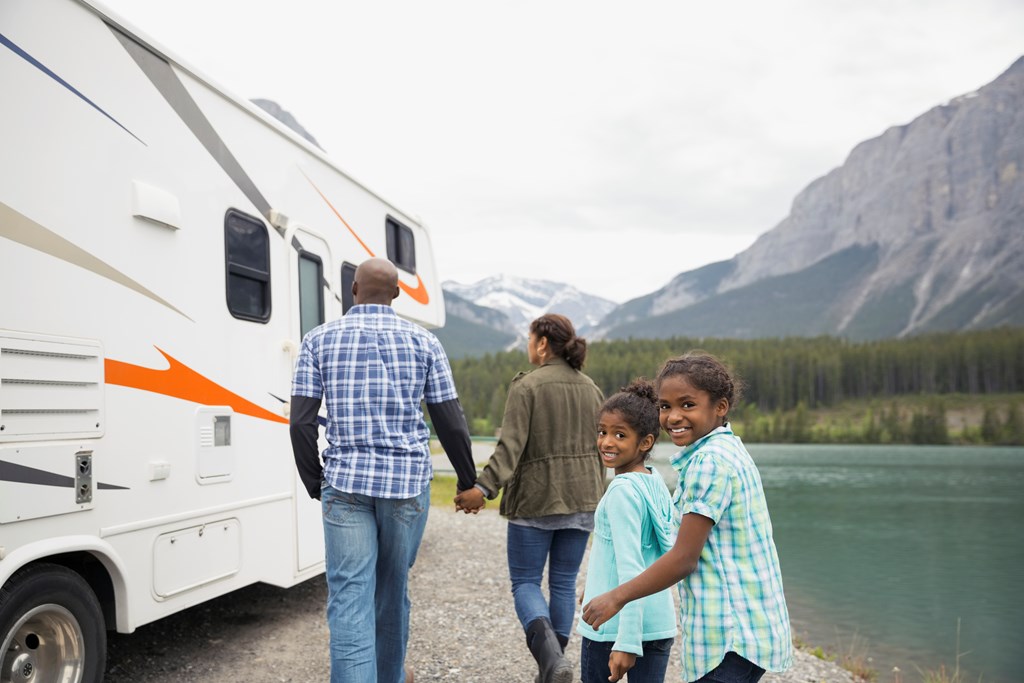 Plan With Your Budget in Mind
Travel is expensive. Even a week or two boondocking in an RV can add up when you think about fuel, food, and entertainment costs. Deals are out there, though, it just takes a little bit of creativity and flexibility to find them.
One way to save money while enjoying greater flexibility is to travel in the off-season. For many families, this is the silver bullet of vacation planning. Visiting a favorite location in the off-season can mean fewer crowds, more choices, and better deals on accommodations. And the area can be just as beautiful and activities just as fun.
For example, if you visit Cape Cod in the fall instead of summer you'll find amazing hiking opportunities while paying lower prices for oysters and lobster rolls. Daytona Beach, Florida gets crushed in the springtime when college kids charge down for spring break. This gorgeous beach will be vastly more family-friendly and easygoing in the fall and winter seasons, and accommodation pricing is very reasonable as well. And let's face it, smaller kids don't mind the water being a tad cooler.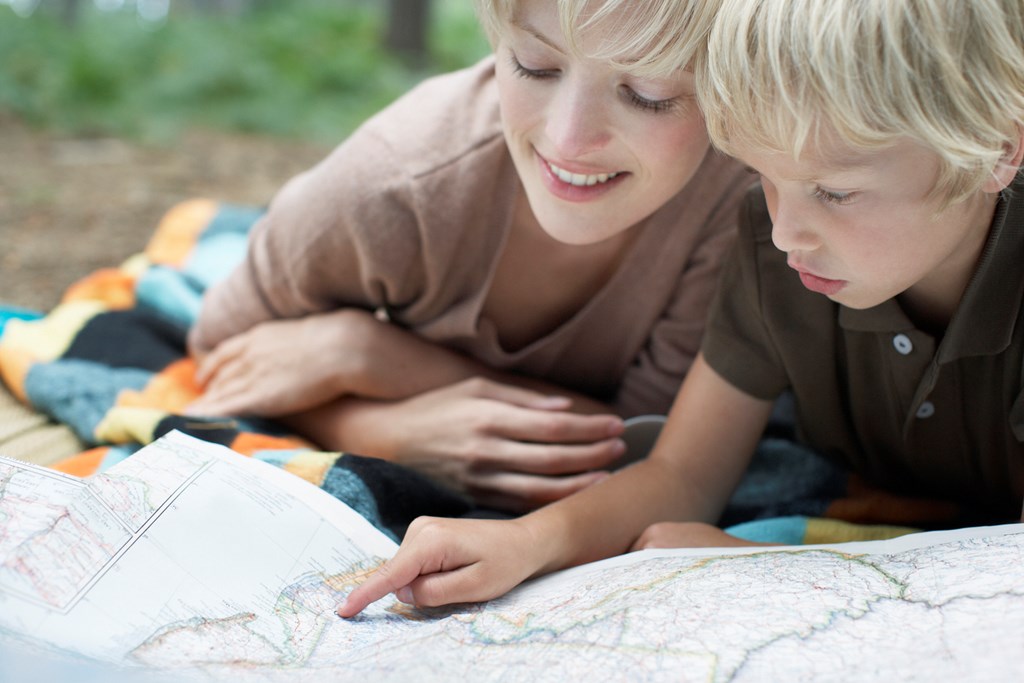 Work It Out Together
A family road trip will mean something different for each member of the fam. So, in the planning process, it's really important to consider everyone's interests and tastes (even the young kids, and even the adults individually!).
When looking into places to go, things to do, and food to eat, try to hit on something for everyone. After you've decided on your destination, allow everyone to digest what the area's all about and daydream about possible activities. Then, ask each family for one or two things they'd like to do most. While you might not be able to check all the boxes, you can make a good-faith effort and come close.
If two family members are super active while the other two love nothing more than digging into a museum; plan for an activity like a family hike in the morning followed by lunch and that local Wild West exhibit in the afternoon — or split up and have two separate adventures.
The same goes for food; you might want to balance out kid-friendly and grownup cuisine by changing up the food choices and locations from meal to meal (pizza's usually a winner). When everyone gets a say in the planning, and then during the actual trip, everyone feels a bigger part of the fun.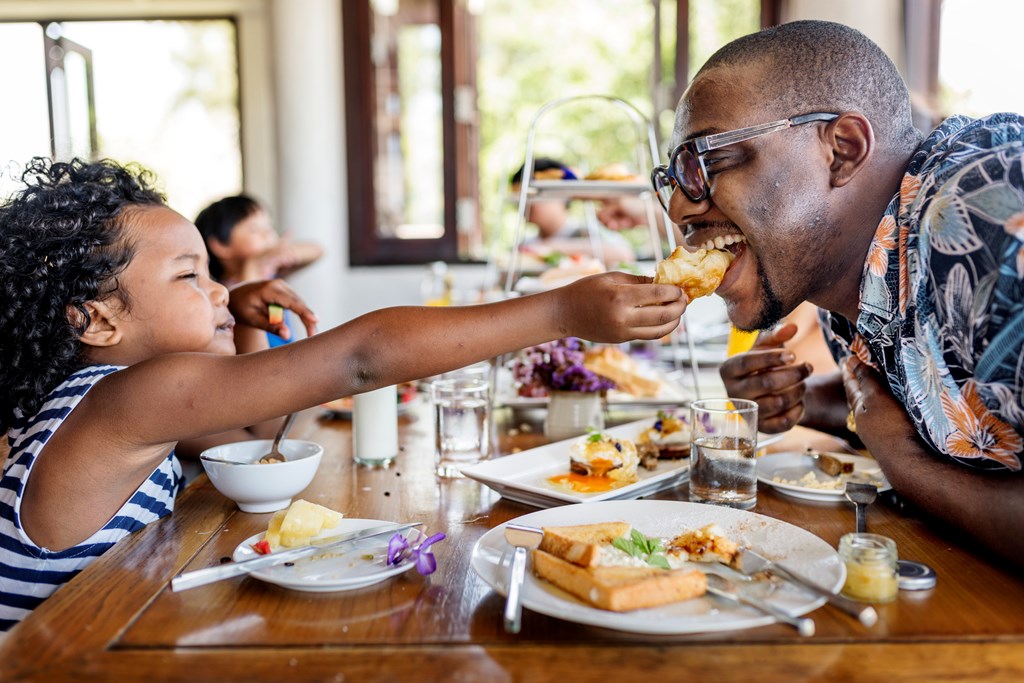 Find your 'Centers'
After you know the general area you want to explore on your road trip, it's time to dig in and bookmark some stops. Sure, you could lean on spontaneity and say you'll go where the mood strikes you, but then you might miss some good opportunities. For example, many tours and special events require reservations well ahead of time, especially if you have a crew to accommodate.
You'll also want to plan a few activities ahead of time so you can check and double-check business hours and any special happenings at the places at your top destination. There's nothing worse than traveling for hours only to find the destination you've hyped up for months on end is closed upon arrival, ala Wally World.
Book those spots on a riverboat tour, fossil dig, or barbecue trail well ahead of time, double-checking any cancellation policies, of course. While you don't have to stick to the script of the original travel plan word-for-word, having some activities in the can ahead of time will help you to relax and enjoy yourself on the road.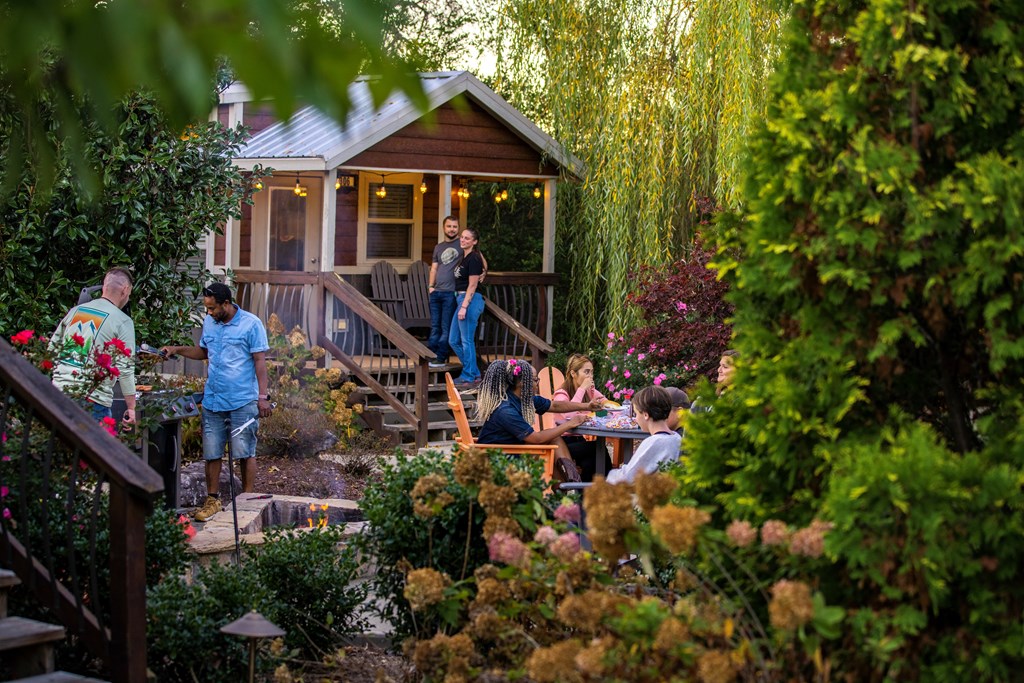 Spice up the Accommodations
Your lodging options present another opportunity to create a variety and unique opportunities for fun and relaxation. On that family road trip, "Think of the children!" … and consider spending some time at a KOA Resort with a host of fun activities for kids.
KOA campgrounds are proudly family-friendly and offer accommodations like swimming pools, impressive play areas, complimentary tubes and toys, even crafts, and special events like pancake breakfasts on the weekends.
You certainly don't have to be kid-focused with every reservation, but a night here or there can offer a fun change of pace for everyone.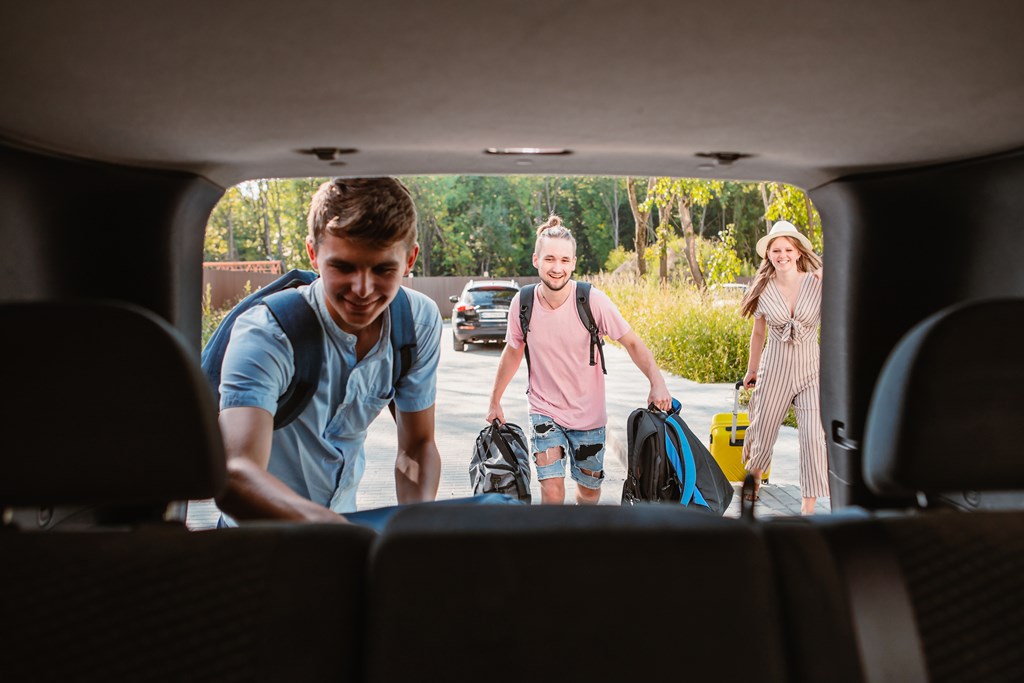 Decide on What and How to Haul
Now you've got places to stay and things to do. The next step to planning a successful family road trip is to make sure everything and everyone will fit (comfortably) in your vehicle. It helps to visualize and list the large items that will need to come with and make any necessary edits well before travel day.
If you're RVing the entire trip, the packing routine may be a bit more straightforward. But if you do not have an RV and plan to stay at a mix of places like hotels, Airbnb, and campgrounds, you'll need to pack a bit more carefully.
For example, post-Covid, and thanks to staffing shortages, many cabins, and cottages request you bring your own towels and linens. Read through the website's information carefully when booking, and again before packing. It's even helpful to designate a large tote or bag with the miscellaneous items needed for a specific campground/resort/or leg of the road trip.
Try to streamline your packing wherever possible. You can get away with packing fewer clothes if you work in an occasional stop with laundry access. Many campgrounds and RV resorts will have this option.
With kids, a couple of well-chosen books, toys, and comfort items trumps packing a whole suitcase full of random toys, as there will be so much to see, do, and explore while at the destination. A word to the wise — check all hotel beds carefully for beloved stuffed animals before your final departure. Don't want to leave anyone behind!
Don't Forget You!
Getting everyone ready for a trip can be a bit stressful and all-consuming, particularly when the kids are smaller. For the parents who need to hear this: Don't forget to pack what you need, too. It's not uncommon for parents to carefully pack all necessary items for multiple kids only to forget to pack themselves a single sweatshirt or pair of pajamas.
This includes downtime items, too, like books, handcrafts, self-care stuff, and comfort items for the drive. It's hard to imagine when you're racing around the house tracking down four pairs of water shoes, but you will have moments to relax, too — especially in the vehicle (when everyone is strapped in), and after the kids crash for the night.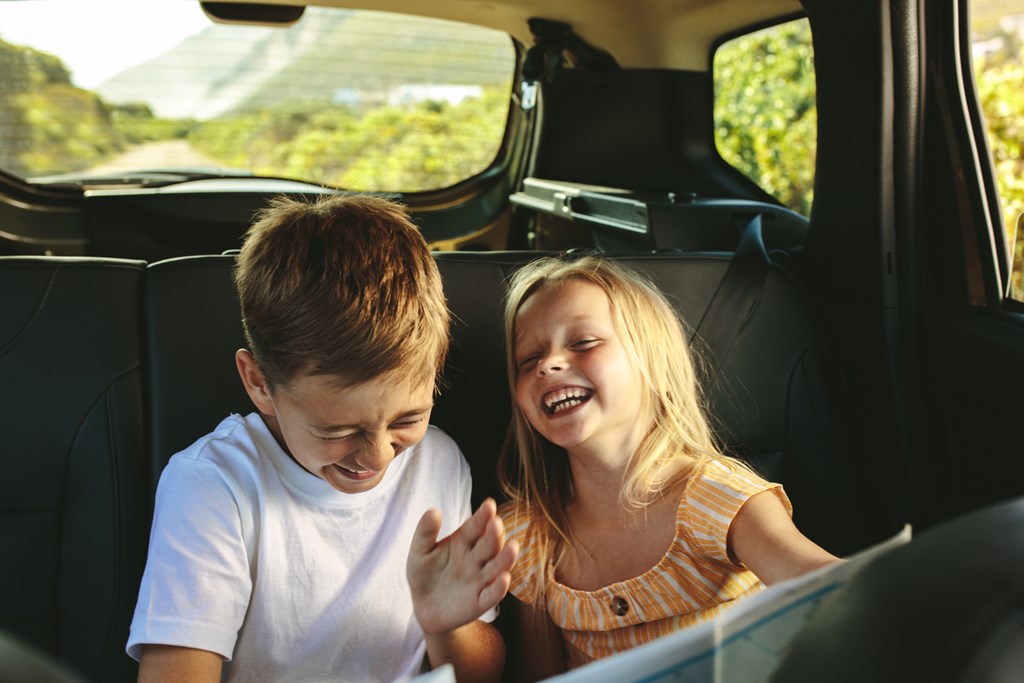 Be Ready With Games
Don't forget your basic road trip etiquette: While listening to tunes everyone gets a turn picking songs, but the driver ultimately has the last say.
With the kid-friendly tunes queued up, you're now ready to hand out the "car entertainment" and play those cheesy road trip games.
Sure, tablets are one option for entertainment and relaxing but don't underestimate other, screen-free activities. Activity packs for inside the car are a great way to keep kids occupied. These might include drawing toys, nature magazines, or favorite figurines. You can get those simple but fun 'Road Trip Bingo' cards for scavenger hunt-loving kids.
Have some easy games in your pocket to help everyone pass the time. Play 'I spy' and "Guess What I'm Thinking". Older kids can track plates from different states in the License Plate game. The beauty of many road trip games is they require no prep, no suitcase space and no cleanup. It's fun for the adults, too.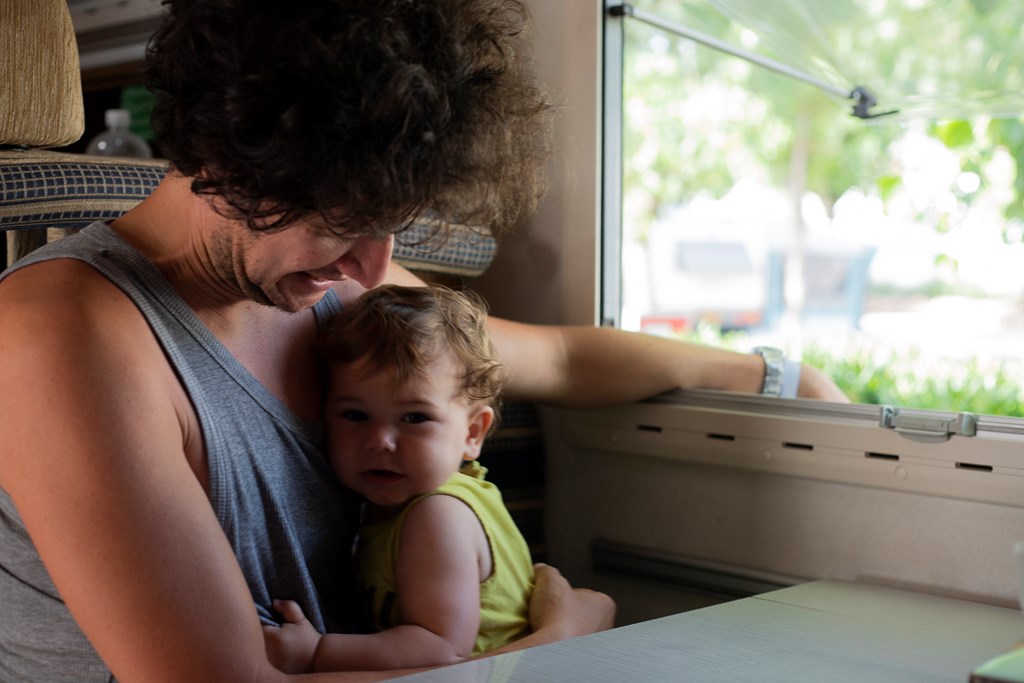 Don't Forget to Connect
While a road trip is all about relaxation and fun, it will have its stressful moments, too. Parents and kids can struggle with an altered schedule, boredom, and keeping cool when provoked (fighting kids in the backseat, anyone?)
The whole point though is to spend more time as a family. So make it a point to connect with each child every day, at some point, one-on-one. When children feel seen, heard, and loved they are less likely to act out and more likely to go with the flow. You're not going to side-step all the thorns that come along with a family vacation, but you can try to head some of it off at the pass.
Are We There Yet?
When you travel with kids, siblings, parents, etc. there are bound to be hiccups along the way. You might not get where you originally planned to go, but don't sweat it. Even best-laid plans sometimes go awry.
The planning of a road trip is a little like putting together the framework of a house. It's a super helpful guide that will likely save you time and money and set you off with a great start. Just remember too that amazing experiences happen all the time off the cuff – with little to no planning at all. The most important thing is to have a good attitude, patience, and the spirit of adventure.
When planning a summer road trip for the whole family, you are limited only by your budget and imagination. Be open to new experiences and surprises, and get input from the whole clan on where to go and what to see. Remember that even the messy parts will be fond memories somewhere down the road of life.
---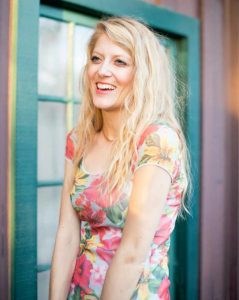 Leslie is a freelance travel and health/wellness writer who gets butterflies from telling stories and sharing information with readers across the globe. Her voice comes from a place filled with passion and dreams.
With over 10 years of experience in crafting words and years of embarking on travels that have taken this Montana girl to some incredible places, Leslie loves the adventures of both body and mind her writing takes her on.
To see what Leslie's up to in the writing and design world, visit her website here.