Planning on packing up the RV for an ultimate family vacation getaway? To help you prepare for your trip, we've gathered some packing tips to make your family RV trip comfortable and fun! Let's ensure you have everything you need to make your trip a success. But if you do forget something, don't stress. You can always stop at a store to pick up just what you need for the perfect family trip along the way.
What's the Best Way to Pack for a Family RV Trip? Keep These Tips in Mind
Clothing
When kids go camping, they get dirty fast playing in the great outdoors. Pack enough sets of clothes, plus a few extra to change into, to last each child about five days. This much clothing allows for a reasonable time period between visits to the laundry mat.
Footwear
Bringing three pairs of shoes per family member may seem like a lot, but each shoe type has an essential function in keeping your feet happy.
Wear the perfect outdoor shoe or boot for the terrain you'll be camping in.
Change into nice comfy slippers inside the RV to ensure dirt stays outside.
And wear flip-flop sandals in public showers to avoid getting germs, bacteria, and grime on your feet.
Sleeping Arrangements
Each family member needs a comfortable dedicated sleeping space to unwind in. Kids can personalize their area with favorite blankets, pillows, and a stuffed toy or two!
Infants and toddlers will need the same items they do at home adapted for the RV, like a travel-sized RV crib for sleeping.
Bringing a nap blanket, a blanket-pillow combo, for each child is a handy way to set up their sleeping quarters.
Sometimes families need more space to spread out than their RV offers. Pack a tent, sleeping bags, and sleeping mats to set up on the RV campsite to extend the available sleeping arrangements.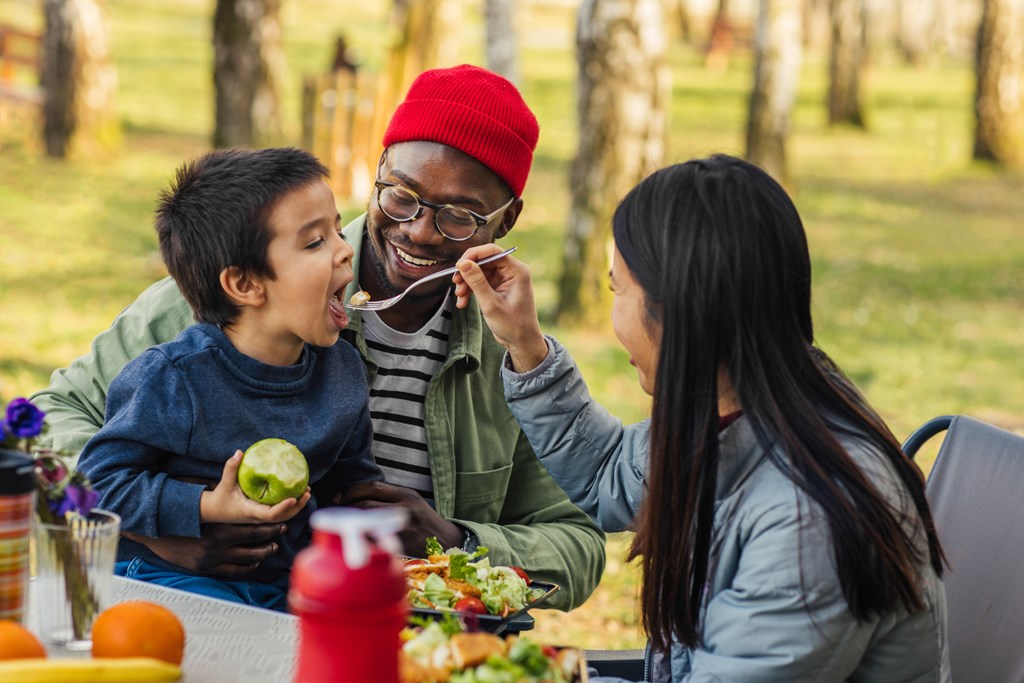 Meals
When kids are hungry, most likely, they'll turn cranky. Satisfy their tummies fast by having a variety of healthy snacks on hand. Bring the foods they love to add some excitement to the road trip.
Always have plenty of water available. Bring a large pack of bottled water to keep everyone hydrated.
Bring non-spoilable staple items like dried pasta, canned foods, and cereal for main meals. Once you get to the campsite, you can stop by the grocery store for fresh ingredients.
Think of simple one-pot meals, like mac and cheese or a spicy bowl of chili, for flavorful food without a sink full of dishes.
To help cut back on dishes, bring one set of dining ware per person: a plastic cup with a spill-proof top, a meal tray or plate, and utensils. Family members need to clean their dining set after every meal.
RV Basics
RV basics include cleaning supplies to keep your RV environment clean and comfortable, including large garbage bags to collect trash, a broom, dust wipes, etc.
Keep a fully stocked first aid kit, and bring any medications needed during your trip.
Pack a simple repair kit to fix RV or camping equipment and replacement pieces to keep you going.
Outdoor Activities
Don't forget to pack the fun! If you plan to do an outdoor activity together, like fishing, kayaking, or birding, bring the equipment you'll need to do it.
Pack outdoor toys your kids will enjoy playing with at camp. Maybe a bike or scooter to explore the campground and a bucket of beach things to dig at the shoreline.
Family Time
Kids want to be entertained at night and on rainy days when playing outside is impossible. Pack family-friendly activities and games to play together and be rainy day ready.
Alone Time
Allow each child to pack their own small backpack filled with whatever they want to bring. This way, they can participate in the packing and access items that will make them happy.
Parents, bring things you want to do in your downtime, like a paperback book, magazine, or craft. Remember, you need to be happy too!
---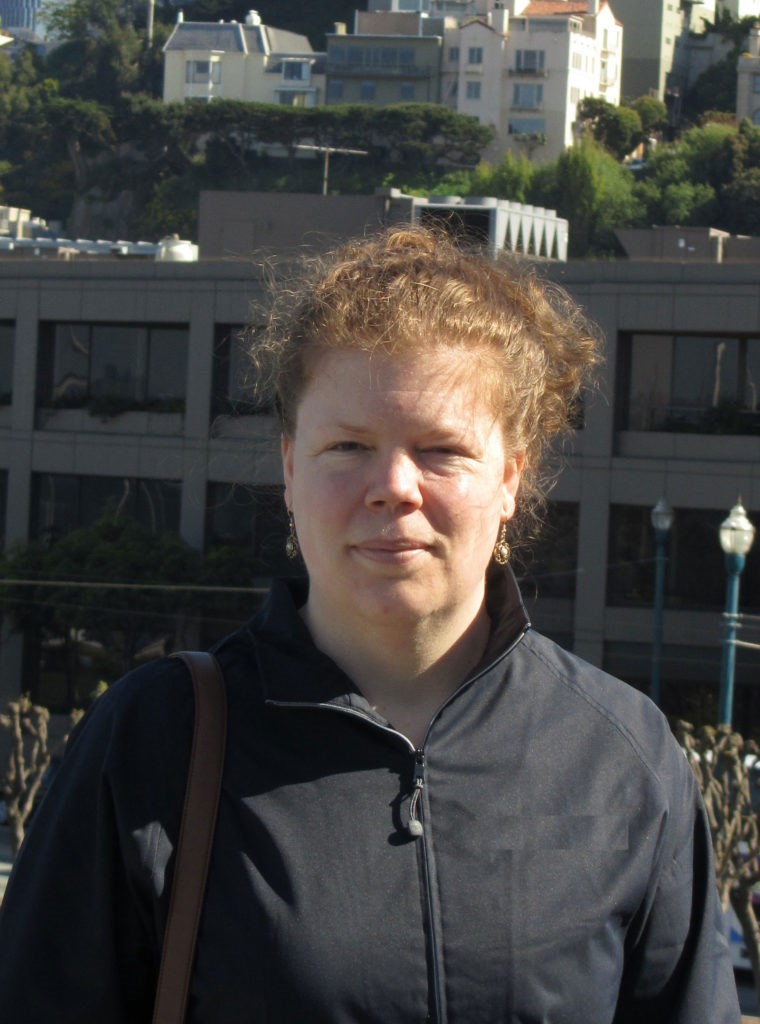 Eva Barrows is an accomplished San Francisco Peninsula freelance writer and book editor. She writes for regional magazines like PUNCH and Edible Silicon Valley and was editor-in-chief of Live&ThriveCA magazine. She founded the online literary journal Imitation Fruit in 2007 and has enjoyed promoting fellow writers and artists ever since. Read more of her travel writing at www.evabarrows.com.