Kids too connected? These tips will help keep kids offline on your next family vacation.
We do love our electronics, don't we? Cellphones, tablets, game consoles and laptops dominate the landscape of our daily lives. But if you'd like to take a family camping vacation and actually talk to your kids, you'll need to find ways to cut the cord on all those screens! Here's a mini guide to keeping the kids offline while on vacation.
Tip #1: Establish Vacation Ground Rules
Who wants to spend their vacation nagging the youngsters? Set ground rules about electronics use ahead of time so the kids understand the expectation.
Decide in advance when and how cell phones, tablets and other electronics can be used. Discuss before they pack what devices can be taken along. Here's the real secret to success: you have to be willing to enforce the ground rules, especially if it's the first time you've limited electronics use.
One more reason to cut down on screen time while traveling: you won't always have wireless connections! Why risk maxing out the family data plan when ground rules can help set limits? Some families find that keeping electronics locked away except during certain hours cuts down on arguments.
Tip #2: Set the Example
It's hard to keep Megan away from her cell phone while Mom constantly checks Facebook on her own. When the adults on your family camping adventure are willing to give up their electronics addiction, it can set a different tone.
Sure, you're the adult and the kids should just do what you tell them, right? But isn't the point to have everyone engaged in the travel experience? Be willing to break your own obsession with texting, tweeting and taking selfies; you might just find you love what you see out there!
Tip#3: Make a Game of It
Traveling happily with screen-free kids doesn't have to be a tug-of-war, if you take the time to make it fun. Games and challenges are great for engaging young minds while on the road.
With younger kids, you can create an adventure such as, "Let's pretend we're (fill in the blank: Wild West cowboys, settlers, Native American hunters, early explorers). What do you see that would surprise you if you came back today?"
Here's another challenge to start your family's "screen-less" imaginations revving: "Draw five things that you want to remember back home." Supply them with drawing pads and supplies. Encourage them to create an entire book about this vacation. Be willing to slow down your roll if they want to linger at specific places. Make a big deal about what they create!
Older kids can be encouraged to write a book of short stories about the places you're visiting—what kind of people might live there, what strange/scary/amazing things might have happened there, and so forth. Ask if they'll read them out loud. You're going to have to suspend judgment, especially if they're going for shock value, but at least they're playing along!
By the way—this approach can actually feed future vacation plans if you're willing to accept their suggestions for places to visit (think: bizarre roadside attractions or haunted forests!).
Engage the five senses with 'the color of the sky here is like a (fill in the blank),' 'how many mountains can you count from this overlook' or 'what sounds different here than at home' type questions. Encourage kids to share what they know about local people and historical events. Personalize the experience by asking, "What would it be like to live here?"
These kinds of activities can also be adapted to engage youngsters with disabilities more fully into the travel experience.
The variations of interactive, non-screen games you can enjoy with your kids at the campsite, in the RV and while visiting attractions along the way is only limited by your (and their) imaginations.
Tip #4: Encourage Kids to Help
Some families cut down on 'sitting around the campfire with cell phones' time by building ways to help others into their trips. Is there a conservation club work project near where you'll be camping (examples: clearing trails, picking up litter, repainting national or state park shelters)? Check with animal sanctuaries near your destination about volunteer opportunities, as well.
Some camp hosts welcome young workers helping with simple chores that keep the campground running smoothly. A little homework ahead of time might reveal a way for your family to help others, the environment or fellow campers as part of your vacation. Wouldn't that be nicer than everyone staring at their phones?
Traveling and camping as a family-minus-screens can awaken a love of nature and stimulate creativity in your kids. Engage their senses, challenge them to see the world differently and make a game of discovering new places. Set limits on screen time and be ready to enforce the rules. Most of all, be willing to share your own love of travel, new experiences and the great outdoors. Happy camping!
---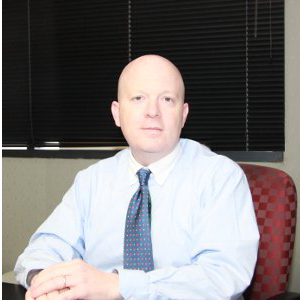 Joe Laing is the Marketing Director for El Monte RV, a nationwide RV rental company. Joe has been on the road working within the travel industry for over 20 years, and greatly enjoys exploring the outdoors. Joe has been camping across the United States, from coast-to-coast, and makes a point to stop at national landmarks along the way. He is also actively involved in numerous campground associations, including RVIA's Go RV-ing committee, as well as travel industry associations.
---