Hiking, biking, and horseback riding are all wonderful ways to drink in scenery and immerse yourself in North America's most sweeping landscapes, but there are still some vistas best viewed from the comforts of your car. Much like road trips and RVing, scenic drives are a rite of awe-inspiring passage for nature-lovers across the continent. And considering the sheer staggering geographic diversity, from sea to shining sea and all the mountains and byways in between, there's no shortage of stunning routes to be found. From volcanoes to vikings, and from Bigfoot to the Black Hills, these are 10 of the most scenic drives in North America.
North America's Most Scenic Drives? Start with These 10!

1. Road to Hana, Hawaii
Rising above the clouds, surrounded by cobalt-blue ocean as far as the eye can see, ascending a volcano. It's all part of the larger-than-life reality of driving the iconic Road to Hana in Maui, one of the single-most sought-after scenic drives in the hemisphere. Also known as the Hana Highway, it's a 64-mile route that zigs and zags along the northeastern coast of the Hawaiian island, weaving through Haleakala National Park as it crosses historic bridges, cascading waterfalls, and lush rainforests. Connecting Kahului with Hana, it's a scenic drive that can take several hours due to its popularity (i.e. slow-moving traffic over one-lane bridges), culminating in worthwhile hikes through bamboo-filled jungles.

2.Skyline Drive, Virginia
When it comes to scenic drives synonymous with national parks, few can top the majesty that is Skyline Drive, the crown jewel of Virginia's Shenandoah National Park. Despite the fact that Shenandoah is a hiker's mecca (it's home to a significant stretch of the Appalachian Trail, after all), it's perhaps even more known for its scenic drive, which winds for 105 miles along the crest of the Blue Ridge Mountains, from the southern end of the park to its northern nether reaches. En route, nearly 70 pullouts and lookouts offer panoramic views of both the Piedmont region and the Shenandoah Valley, with numerous hiking trails branching off this central byway.
Nearby KOAs:
Harrisonburg / Shenandoah Valley KOA Holiday
Charlottesville KOA Holiday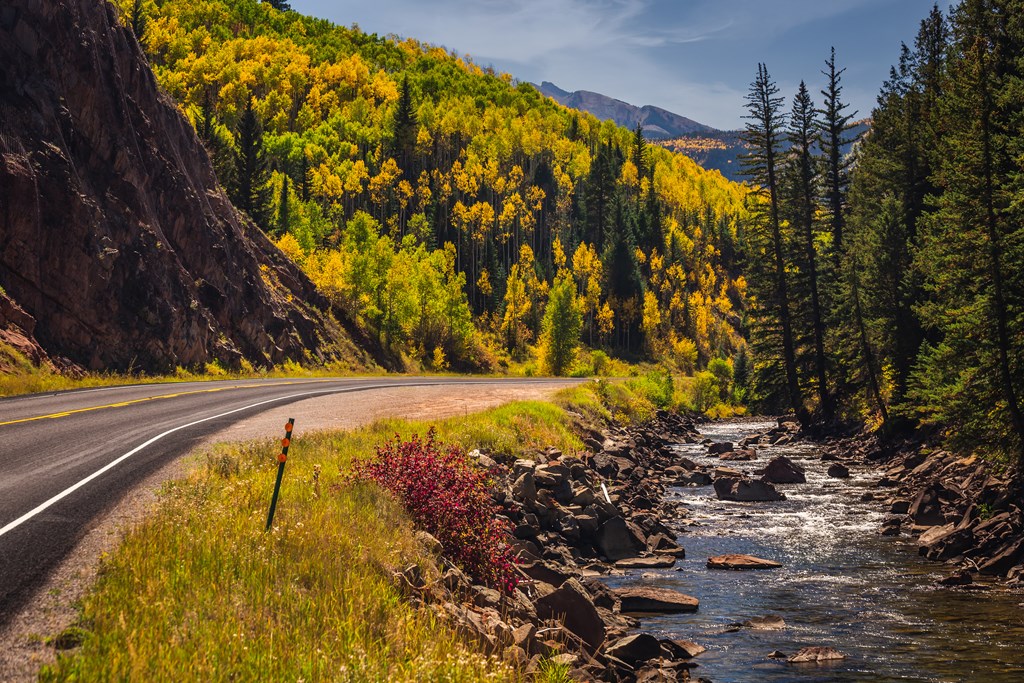 3. Million Dollar Highway, Colorado
Any route that meanders through a region so strikingly gorgeous that its nickname is the "Switzerland of America" is bound to be a breathtaking experience. Indeed, the lavishly named Million Dollar Highway in Colorado, which links Silverton and Ouray, lives up to its spendy moniker with million-dollar views (and the fact that this mine-filled region cost a pretty penny to build). As it carves its way through mountains, canyons, historic mining villages, decadent towns, and soaring alpine forests, the vistas stun from every vantage point along the way. It's all part of the greater San Juan Skyway Colorado Scenic Byway, itself a worthwhile adventure if you've got extra hours to spare — and a full tank of gas.
Nearby KOAs:
Ouray KOA Holiday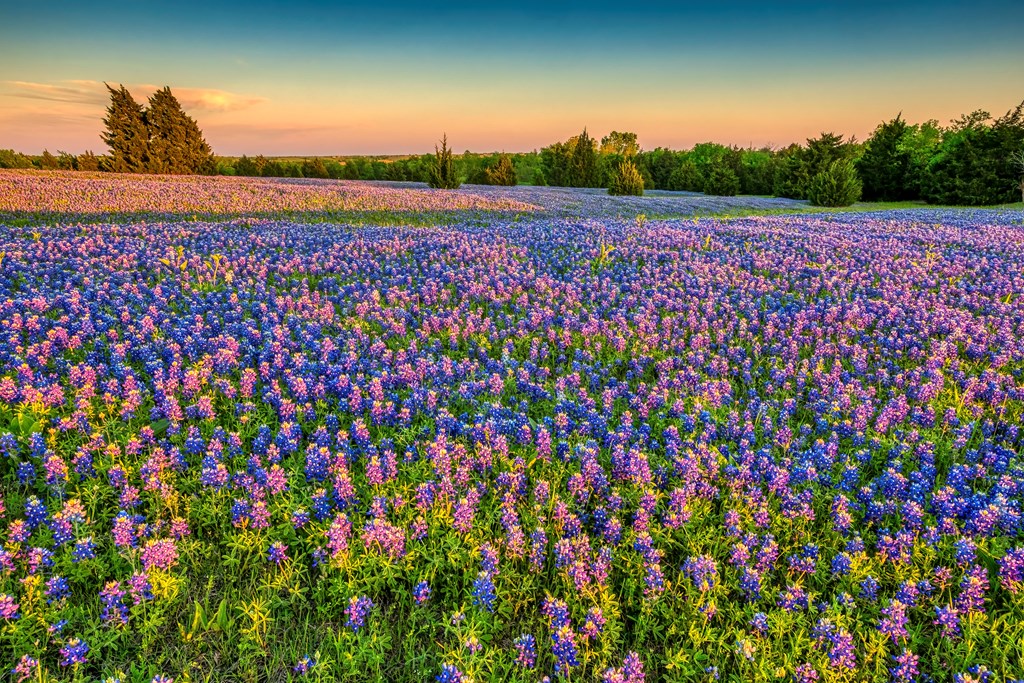 4. Texas Hill Country
Especially in the springtime, wildflowers abloom and sun aglow, the roving roadways of Texas Hill Country make for a particularly bucolic backdrop for a scenic drive. Located just south and west of Austin, stretching down towards San Antonio, this is a pastoral region home to quaint towns like Dripping Springs, Driftwood, San Marcos, Johnson City, and winery-filled Fredericksburg. Any time of year, the hilly and forested landscape is a picture-perfect experience, but spring is the region's time to shine — literally, as bright bluebonnets famously bloom and cast a regal hue over fields and farmlands. Fitzhugh Road in Dripping Springs is a spectacular route that encompasses some of the region's most incredible distilleries and breweries, with mesquite-filled forests along the way. Ditto the road that weaves through Pedernales Falls State Park. Or for a surefire way to drink in the bluebonnets, stop by the Lady Bird Johnson Wildflower Center for flower-filled hiking trails galore.
Nearby KOAs:
Austin East KOA Holiday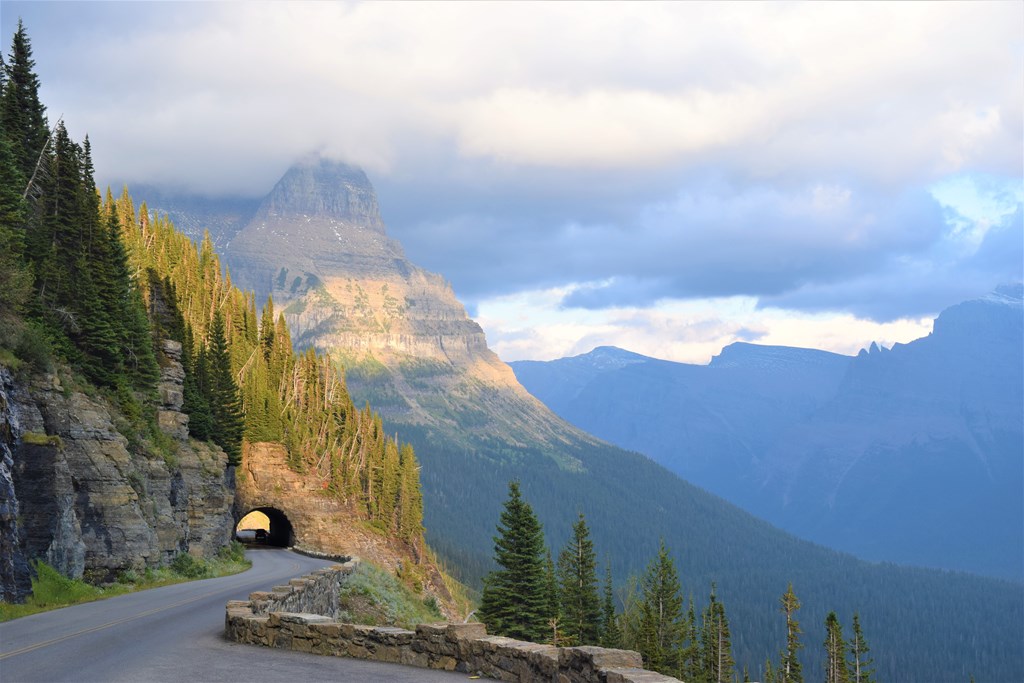 5. Going-to-the-Sun Road, Montana
A road so famous it was used in the opening credits of The Shining, Going-to-the-Sun Road in Glacier National Park is one of North America's ultimate roadways. One of the most bucket list-worthy experiences for one of the most bucket list-worthy national parks, the seasonal road (closed in the winter, due to omnipresent snow) is your rare opportunity to see glaciers and mountain goats from you car, as you slowly inch along its mountainous 50-mile length. Utterly immersed in the majestic nature all around it, the road feels more like a super-sized hiking trail than your typical road, steeped in serenity and flanked by some of the most jaw-dropping peaks on the continent.
Nearby KOAs:
West Glacier KOA Resort
St. Mary / East Glacier KOA Holiday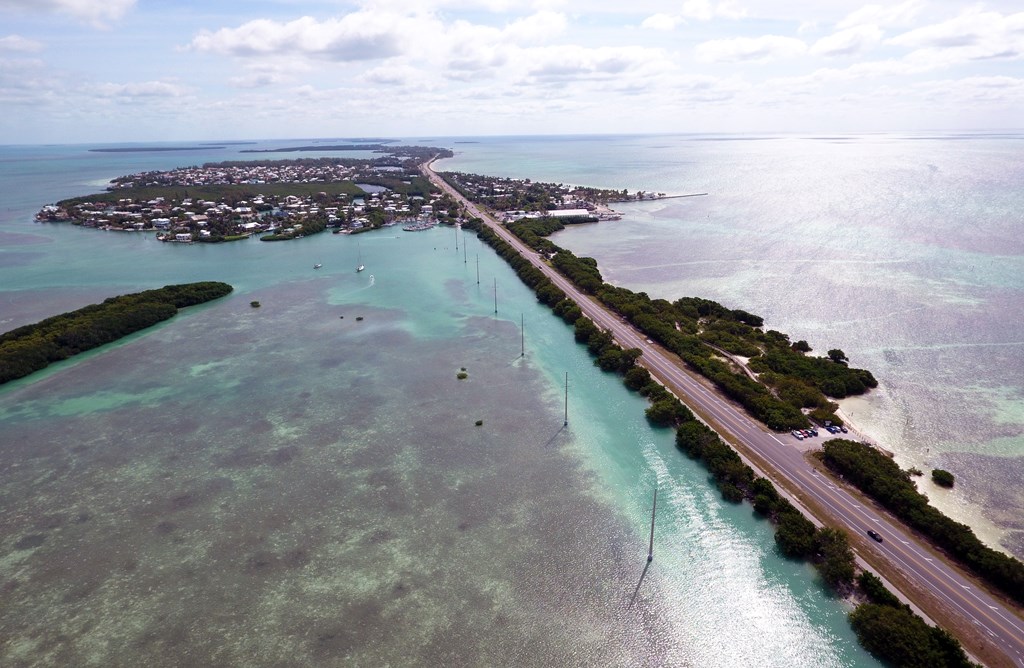 6. Overseas Highway, Florida
If you've ever wanted to feel like you were driving on the surface of the ocean, the island-hopping Overseas Highway that traverses the Florida Keys is your best bet. Stretching 113 miles, from the tip of the Florida peninsula to Key West, it's the only road that links all of the Keys, gliding over the shimmering Gulf of Mexico along the way. En route, some 43 bridges include the mighty Seven Mile Bridge, which lends the feeling of literally driving over the ocean.
Nearby KOAs:
Sugarloaf Key / Key West KOA Holiday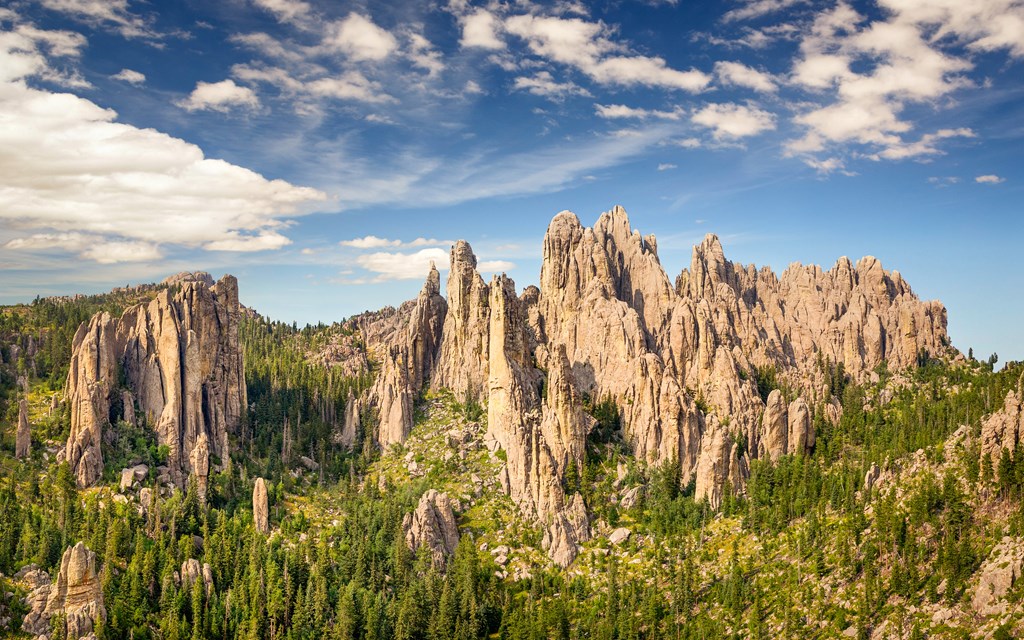 7. Needles Highway, South Dakota
With a name like Needles Highway, it's safe to expect a rather tight squeeze. Not for the claustrophobic, or for anyone with a fear of mountainous heights, the precariously dubbed byway in South Dakota's Custer State Park is one of the most unique scenic drives in the nation. But for those willing to slow down for the narrow route, it's well worth the outing. The slow-moving highway runs for about 14 high-flying miles in the Black Hills, weaving through ponderosa pine forests, meadows, pristine lakes, mighty mountains, and hulking granite boulders. The most iconic part of the drive is the Needle's Eye, a particularly narrow rock formation near Sylvan Lake, which is also home to a one-way squeeze through a granite tunnel. In addition to views, be on the lookout for wildlife — mountains goats like to trot along the road's edge.
Nearby KOAs:
Custer / Mount Rushmore / Black Hills KOA Holiday
Mount Rushmore KOA Resort at Palmer Gulch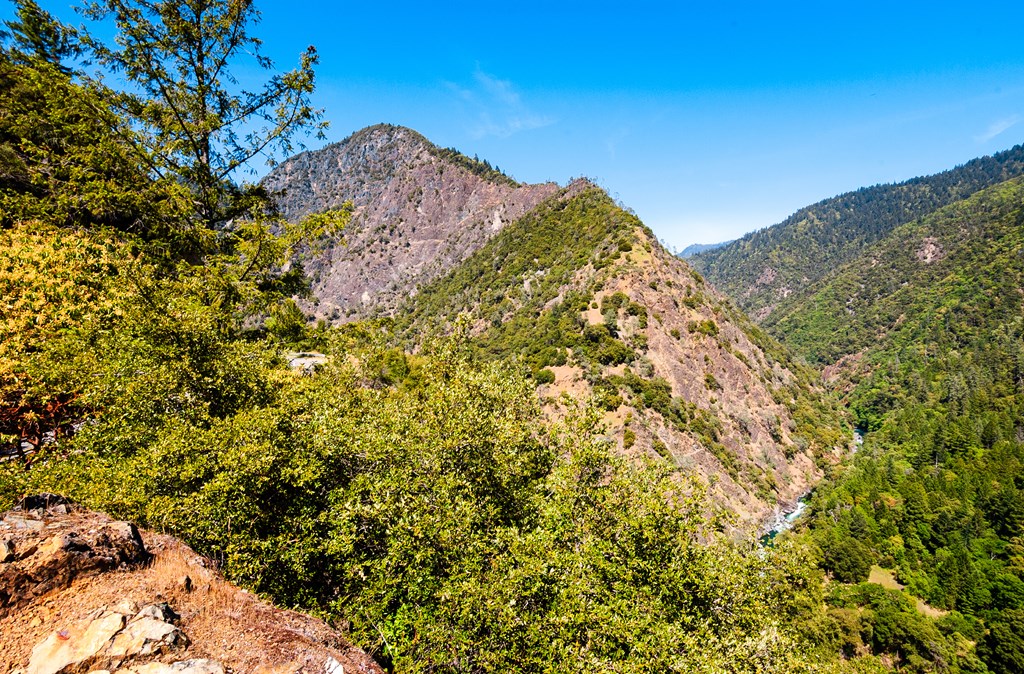 8. Bigfoot Scenic Byway, California
California has no shortage of quintessential scenic drives, but one stands out as strikingly unique for its folkloric history. Hidden in the redwood-filled groves of northern California, the ominously dubbed Bigfoot Scenic Byway is not only a beautiful route through skyscraping flora, but it's one steeped in lore. As the name suggests, this is allegedly prime stomping ground for the mythical Bigfoot, exemplified by myriad Bigfoot signs and themed businesses along the road. The byway starts in Willow Creek, nicknamed the "Gateway to Big Country" for purported Bigfoot sightings dating back to the 1950, and stretches north for 153 miles. Whether or not you witness any North American Sasquatch, you're sure to be swept up by the redwoods — and the endless Bigfoot-themed attractions.
Nearby KOAs:
Trinity Lake KOA Holiday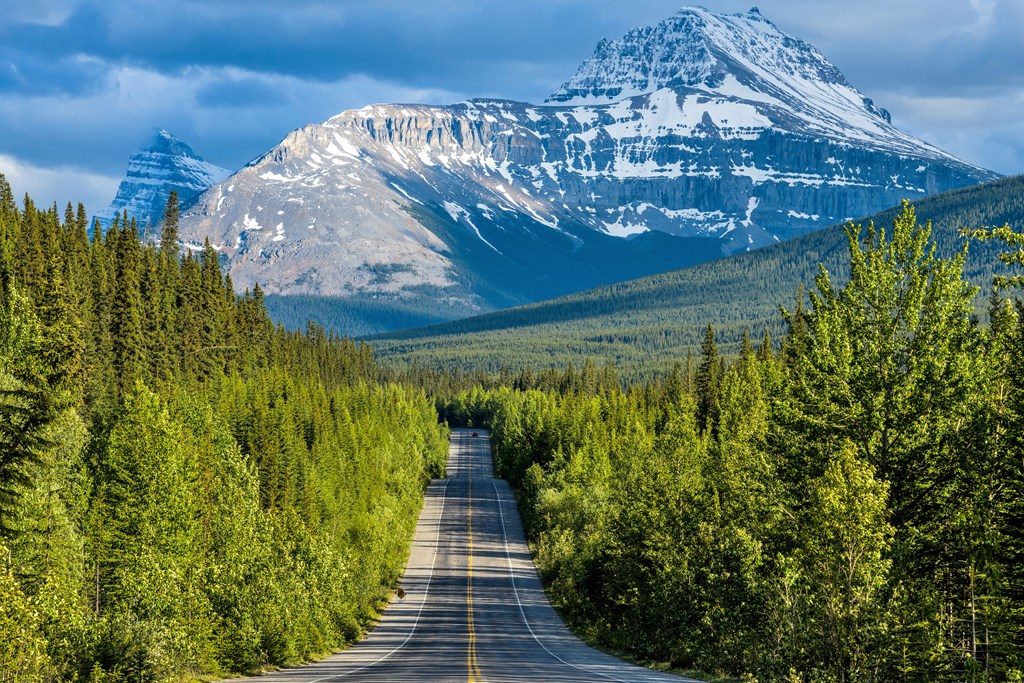 9. Icefields Parkway, Alberta
Linking Banff and Jasper National Parks, two of the most iconic scenic landscapes in all of Canada, the Icefields Parkway in Alberta is an otherworldly drive that runs along the Continental Divide for about 144 miles. Along the way, buckle up for epic beauty in the form of waterfalls, glaciers, soaring larch forests, and immense wildlife. With more than 100 glaciers, and frigid icefields that stretch into the horizon, it's a parkway that earns its chilly moniker. It all starts at the famously blue waters of Lake Louise, winding northward through icy terrain so mesmerizing it looks more like something out of a Lord of the Rings-style saga.
Nearby KOAs:
Hinton / Jasper KOA Holiday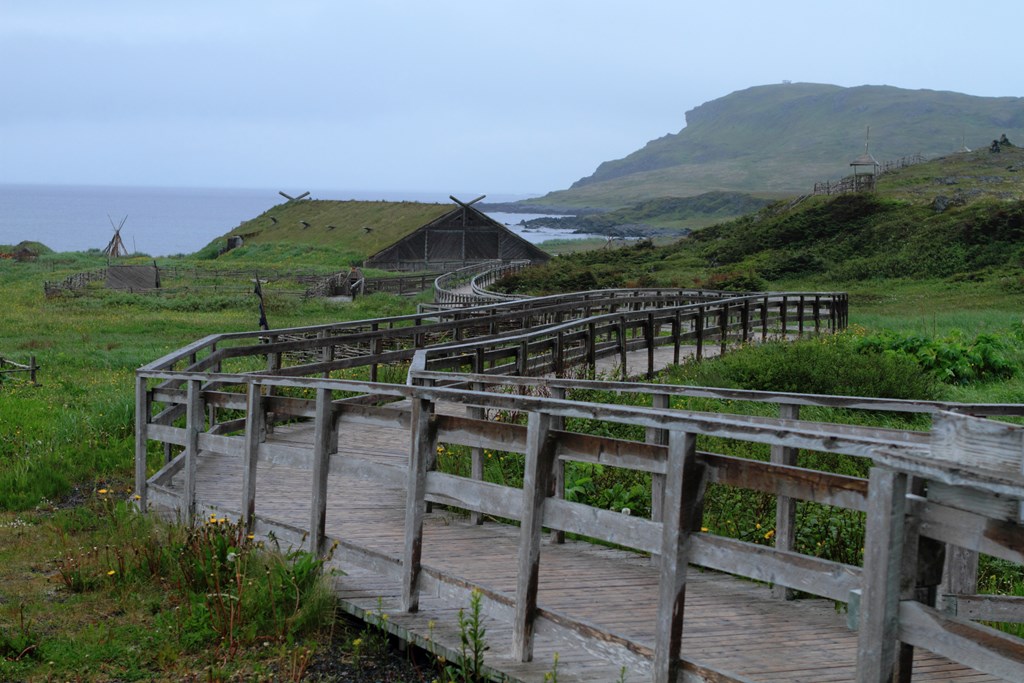 10. Viking Trail, Newfoundland
Any scenic drive that culminates at the only authenticated viking settlement in North America is one worth seeking out for sheer singularity alone. Indeed, Newfoundland's Viking Trail is a drive like no other — one that traverses ancient terrain containing millennia-old viking lore, looming icebergs, ceremonial burial grounds, timeworn fishing villages, and larger-than-life nature like migrating whales. The drive roves for some 344 miles along the northern peninsula coast, encompassing Deer Lake and Gros Morne National Park — itself a mecca for hiking and boat tours. L'anse aux Meadows, at the northernmost nexus, is the only viking settlement on the continent, rife with viking artifacts, an archeological site, and a recreated viking village that needs to be seen to be believed.
Nearby KOAs:
Gros Morne / Norris Point KOA Holiday
---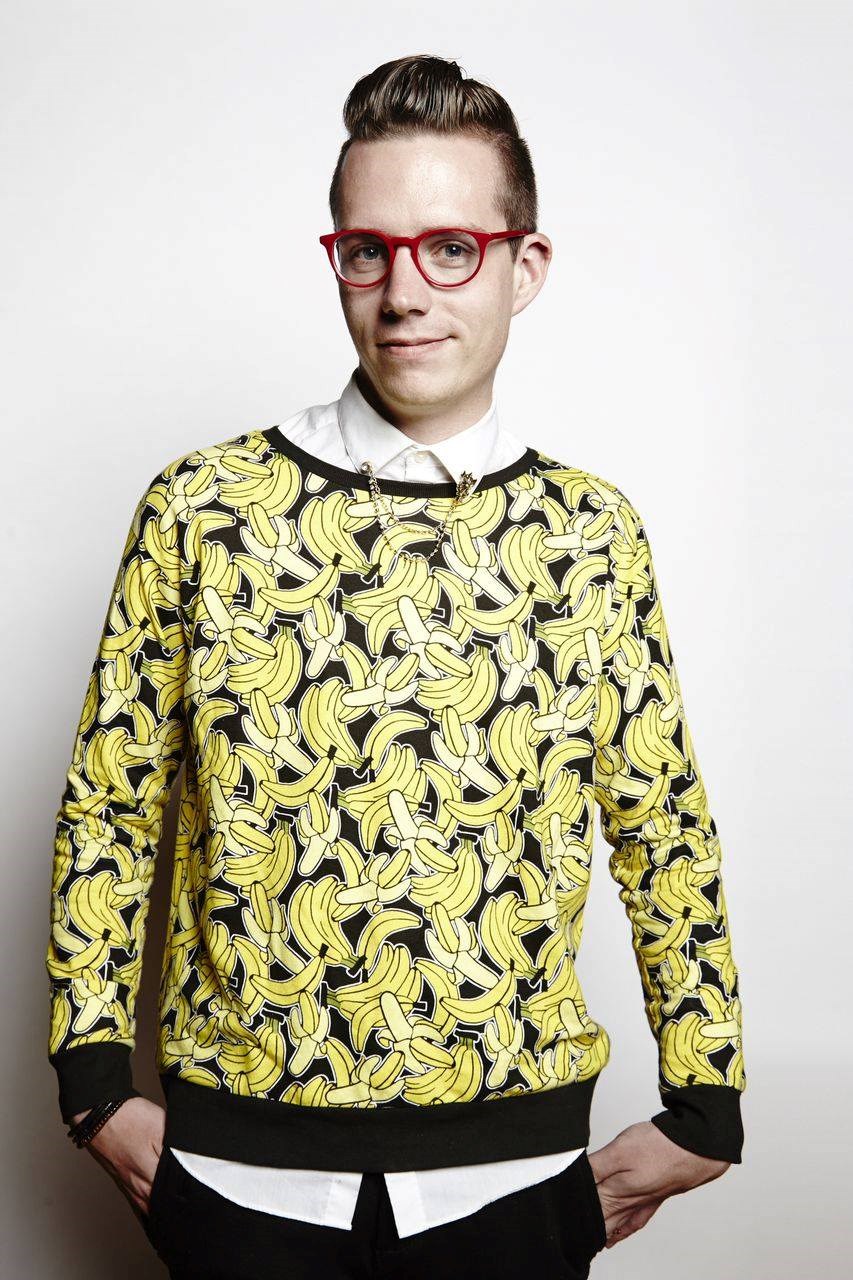 Born and raised in New Hampshire, Matt Kirouac grew up with a love for camping and the outdoors. Though he's lived in Chicago since 2006, he's always on the lookout for new adventures. He writes about travel and food for outlets like TripExpert, Money Inc, Upventur, DiningOut, Food Fanatics magazine, Plate Magazine and Zagat, and he currently serves as Chicago editor for What Should We Do?! He's the author of The Hunt Guides: Chicago (2016) and Unique Eats & Eateries of Chicago (2017).