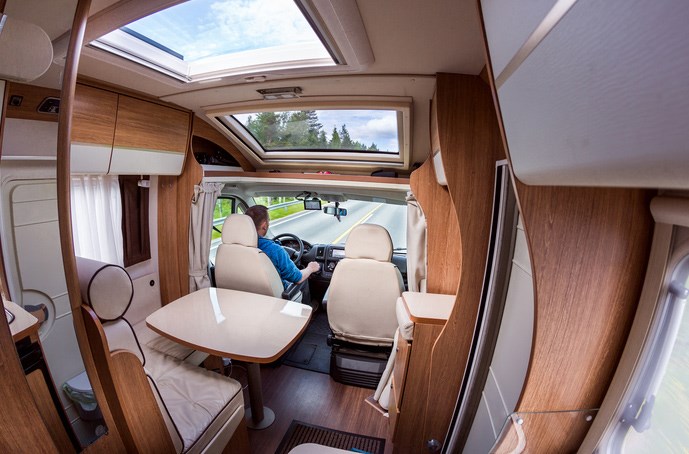 What's new in RVs this year? Expect to see these trends at a campsite near you.
Since RV ownership is on the upswing in America (nearly 9 million households, according to this recent article), we can expect to see recreational vehicle manufacturers catering to a new generation of campers. What do these new RV owners expect to find in their travel trailers and motorhomes? Let's look at the trends.
Smaller Models
RV industry reports from year-end 2016 suggest that dealer orders are strong for van campers and Class C motorhomes, as compared to larger Class A models. There's also buzz among industry watchers that towable trailers that don't require a super-sized, gas-guzzling tow vehicle are gaining ground among younger RV enthusiasts. Catering to that trend are models such as Shasta Oasis, with a hitch weight of 350 pounds, and the Dutchmen Aerolite, with as light as 320 pounds hitch weight depending on model and options.
Increased Flexibility
There are plenty of RV options to suit the needs of your family vacations, middle-aged travel dreams or retirement plans. You'll continue to see luxurious Class A models at your local dealer, with amenities such as temperature-control mattresses, collision avoidance systems and residential appliances.
You'll also, however, see wider selections of Class B motorhomes that are easier to maneuver than their Class A cousins, about the size of a full-size van. Many Class B manufacturers are offering upgrades such as hardwood cabinetry, residential grade flooring and solid-surface countertops. Among Class C manufacturers, we're consistently seeing enhanced suspension packages for improved ride and premium models featuring full-wall slide-outs. The interior enhancements are similar to those being seen in Class B models.
One trend you can expect to see in coming years across all RV models is more family-friendly floorplans and amenities. With more than 30 percent of new RV buyers having children under 18, the ability to maximize space with features like retractable bunks, larger sleeper/dinettes and expansive living and dining areas is increasingly important.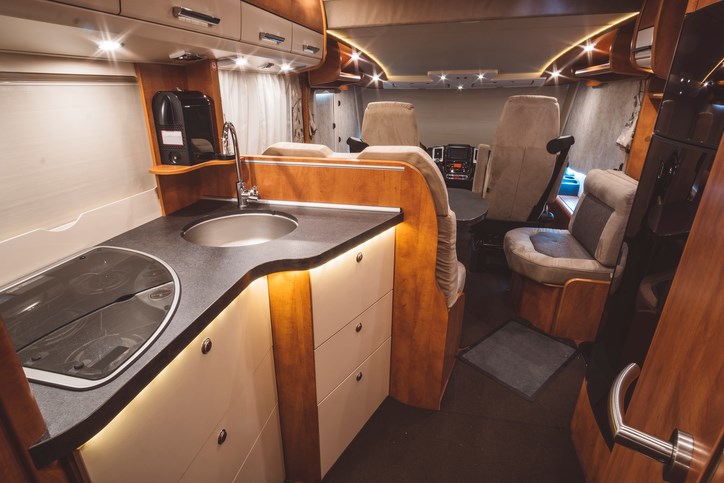 Smart Features
Other travel trailer trends worth watching? If we look at the interest being generated by Airstream's new Basecamp model, we can see that younger RV travelers appreciate the pre-wired solar capability, pass-thru showerhead feature that allows easy exterior clean-up of equipment and the pop-up USB/110 charging station. These features allow you access to alternative energy, the ability to play outdoors and stay connected to technology while RV camping. As younger buyers gain a larger share of the RV market, it's reasonable to assume these needs will be answered by an increasing number of manufacturers.
Where might we be headed beyond 2017? As more Americans look toward full-time RV living before retirement, the need for streamlined access to technology and comfortable work stations with plenty of storage will also drive purchasing decisions. A quick scan of RV camping blogs tells us the trend of enjoying RV travel while operating a business or remotely performing job duties isn't going away. There are implications for campground owners, internet service providers and employers—but that's a topic for another post.
In this blogger's opinion, the 2017 RVs to watch are those that are easier to drive or tow, with more home-like amenities and flexible configurations. No matter which way those trends develop, there's one I think we can all agree on: America will continue its love for RV camping and the persistent dream of RV ownership that bridges generations.
Ready to take the leap into a new rig? KOA Value Kard Rewards members have direct access to low interest rates and a hassle-free loan approval through partner Essex Credit. Value Kard benefits include a reduced processing fee, no application fee and up to $400 in free camping at KOA. Learn more!
---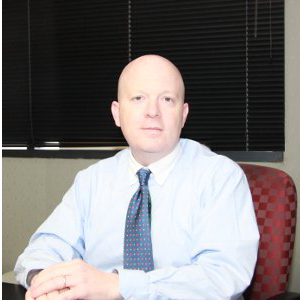 Joe Laing is the Marketing Director for El Monte RV, a nationwide RV rental company. Joe has been on the road working within the travel industry for over 20 years, and greatly enjoys exploring the outdoors. Joe has been camping across the United States, from coast-to-coast, and makes a point to stop at national landmarks along the way. He is also actively involved in numerous campground associations, including RVIA's Go RV-ing committee, as well as travel industry associations.
---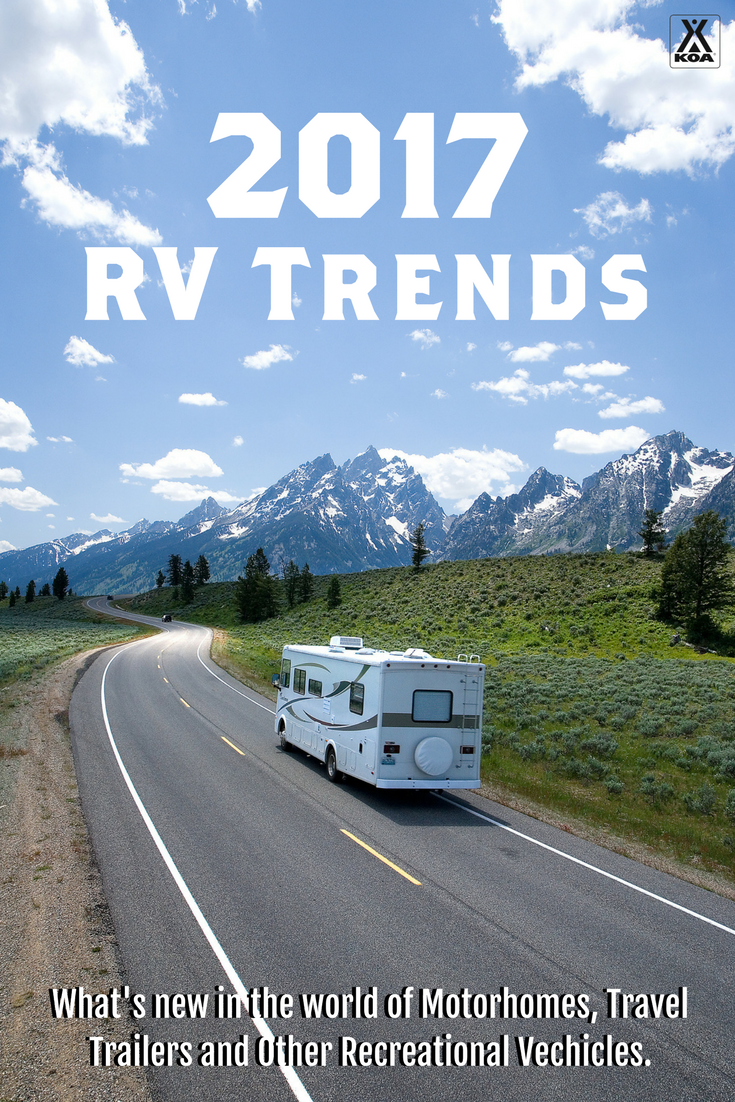 Save
Save