Explore new reasons to stay at a KOA campground and consider camping for your next special event.
You likely know KOA for its family-friendly campgrounds that are perfect for a weekend away. However, what you likely don't know is that KOA is also the perfect place for a variety of other uses, from reunions, to girl's weekends, and beyond.
With over 500 camping locations, KOA is so much more than a family campground. The variety of amenities and nearby attractions of KOA campgrounds open up a wide range of possibilities for a fabulous weekend, no matter what your interests are and no matter who your camping comrades are.
Below are some of the tops uses for KOA that may be a surprise to you. The next time you're looking for the perfect place for your event, consider KOA — we may have just what you need!
Sports and Tournaments

Fans of sports of all kinds, all over the country, will find that KOA is a great place to stay while traveling for your favorite team. By staying at a KOA campground near your team's stadium, you can avoid loud hotel guests, long continental breakfast lines, and get some extra time to enjoy nature. Additionally, you will save a great deal of money! Many hotels greatly increase prices during tournaments, but you can always count on KOA to give you the best deal.
Some of the top KOA locations for popular sports teams include:
And for those sports lovers who have kids that are on a traveling sports team, KOA has great options for you as well! As you know, traveling for your kids' sports can be quite pricey, so being able to have a place to park your RV or having a hassle-free cabin to stay in can be much more enjoyable and much less expensive than struggling to book hotel room after hotel room. With our night registration, you never have to worry about your kid's game running into overtime. And the kid-friendly atmosphere that KOA prides itself on makes the ideal place for the whole team to have a great time together – kids and adults!
Class Reunion
With all the activities available at our KOA campgrounds, there is something for everyone to enjoy in your class reunion. No matter the size of your reunion, KOA has just the accommodations you are looking for. Our campgrounds provide options for people who want to get out in nature to explore and hike, while also providing the perfect atmosphere for people who want to just kick back and catch up to relax at the camp site.
Girl's Weekend
Sometimes you just need a weekend with the girls to get away from the hustle and bustle of life, and what better place to escape than a KOA campground? From hot tubs and saunas, to bicycle rentals to get some extra fun girl's time in, we've got the perfect campground for you.
Also, if you've opted for a wine weekend with your girls, take a look at some of our KOAs close to wineries you may be interested in visiting! Those camp sites include:
Music Festival
It seems that every year there is a new musical festival on the books. And KOA is the perfect place to use as your home base during your favorite festival. Unlike other campgrounds hosted by music festivals, KOA has incredible amenities that will leave you feeling rested and ready to take on with full energy every day of music.
Some of our favorite festival campgrounds include:
Bachelor/Bachelorette Party
With amenities such as pools, saunas and hot tubs, and much more, KOA campgrounds would provide a wonderful place for you to host your bachelor or bachelorette party. Enjoy one last weekend single with your friends camping in one of our stunning campgrounds with plenty of fun to make your weekend one to remember!
While these are just some of our favorite reasons to stay at a KOA campground, there are so many more. Nearly any event you can think of, KOA has a campsite that would perfectly suit it. See our full list of campgrounds here, and specify the amenities you're looking for to get a dreamy vacation that is out of the ordinary!
---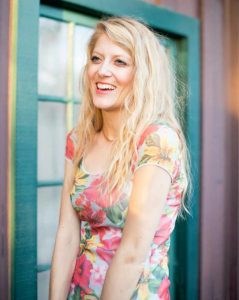 Leslie, a.k.a. Copy Girl, is a copywriter who gets butterflies from telling stories through words.
Her voice comes from a place filled with passion, dreams, and lots of sugar. "Cake over steak" is her go-to motto.
With over 10 years of experience in crafting words, and years of embarking on travels that have taken this Montana girl to some incredible places, Leslie love the adventures of both body and mind her writing takes her on.
Everywhere she goes, she takes this advice with her:
"Hold on to your divine blush, your innate rosy magic, or end up brown." – Tom Robbins, Jitterbug Perfume
To see what Leslie's up to in the writing world, visit her website here.
---
Save
Save
Save